The entrance is part of the house that makes the first impression on the guests, and it creates a pleasant atmosphere for you when you return home. Therefore, its arrangement is extremely important. Due to the lack of space, your ideas may be limited, and our tips will help you to arrange a comfortable entrance hall that is customized to your taste despite the small space.
As in the case of all other spaces, it is not the size of the space that matters, but its proper arrangement and good use of decor elements. Often, the interior of the entrance hall is neglected when decorating the house, because some people think they are limited in using this small space. You can freely use paint, wallpaper, or various decorative elements in the interior of the entrance because you are not limited at all in the arrangement of the entrance. First of all, choose whether you want an entrance that matches the overall interior or is different and eye-catching from it.
A chair for style and practicality
Use a single chair in the interior of the entrance, it will create a trendy style. In addition, if you have a shoe cabinet at the entrance, the chair will be very practical, because you can easily put on your shoes. Under the chair, you can put a basket or any storage unit that matches the interior, which will help you to organize and save space.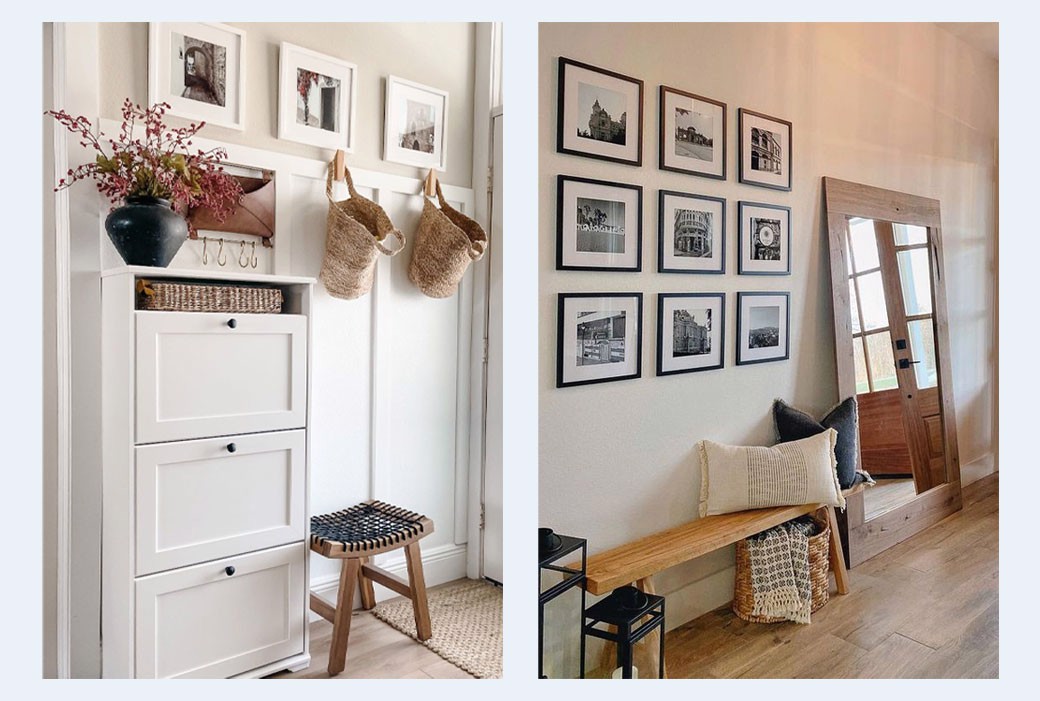 Handmade items and painted wall
Create a space in the entrance that will excite both you and your guests every time. Use a minimum amount of furniture except for clothes hangers. Paint the wall according to your taste or hire a professional, the main thing is that it should be painted by hand, and choose handmade decorative accessories so that the entire interior expresses your style and individuality.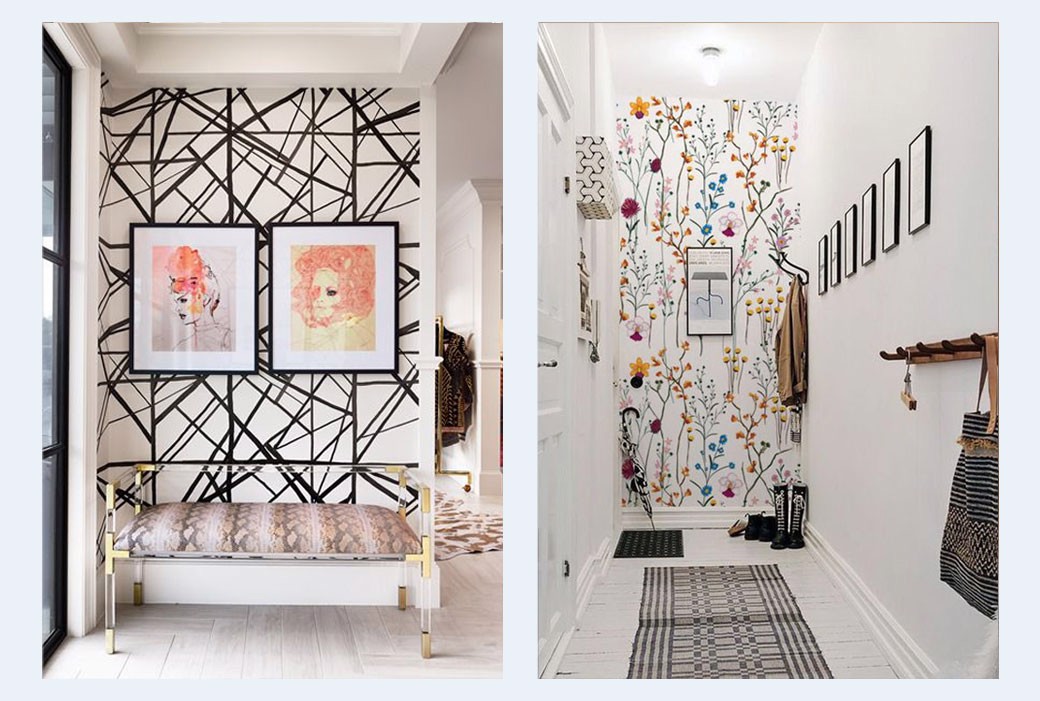 A large mirror
A mirror is an irreplaceable decoration of the entrance, bringing light and practicality to the space. Remember that you should hang the mirror on the opposite of a bright wall because if the wall is dark, the entrance will appear dark and gloomy. You may not be able to place a console mirror due to lack of space, but you should buy a small mirror with a shelf in which you can place essential items like keys.
Read other blogs that will help you arrange a small apartment:
6 tips for arranging a small bathroom

5 mistakes that should not be made in the interior of a small living room