Plant lovers never have enough space at home to accommodate them. The best solution to this problem is to add shelves. If you also love plants, you want to add different ones to your collection but don't have the space, in our blog you will learn about the ideas of special shelves for plants, which will help you to place the plants you want without reducing the space in the house, and at the same time, they will suit any interior style.
1. Hanging shelf
A rope-hanging shelf is the best choice if you have even a little wall space or if you just don't want to drill the wall further. You can hang such a shelf on a window, on a hook, or on the hanger of any storage.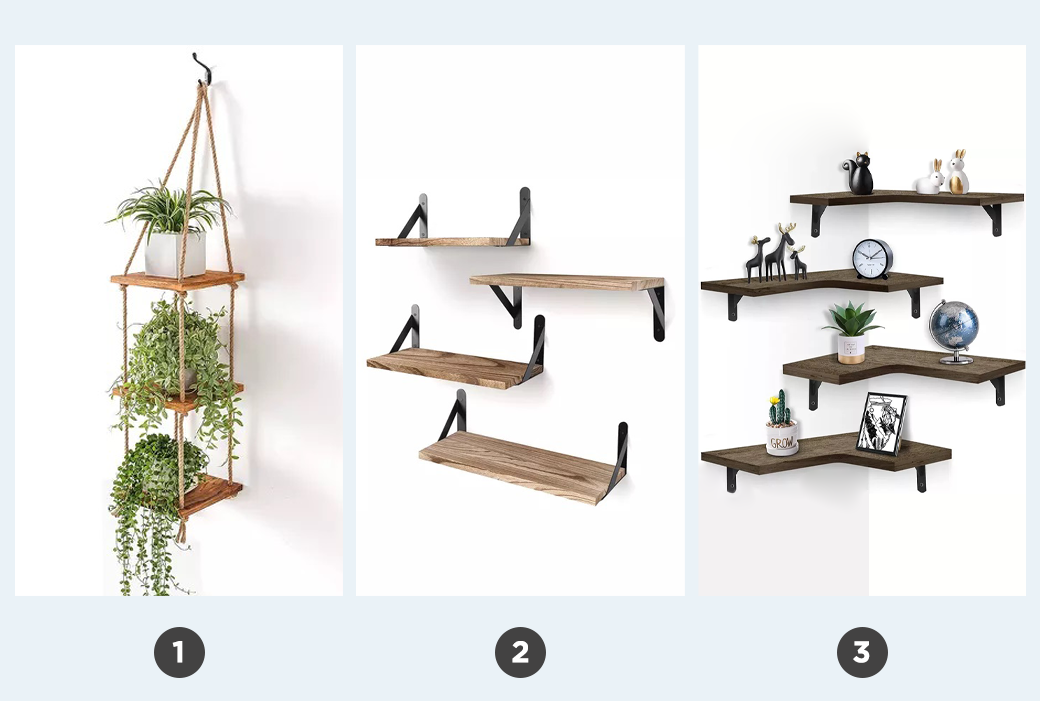 2. Floating shelves
When you don't have enough space to add plants, floating shelves are for you. You can place these types of shelves according to your taste and easily adjust them to the overall interior of the house. Another plus is that it is possible to place it on one wall and distribute it on different walls.
3. Corner shelves
When there is a small space in the house, the wall is often busy. This is when corner shelves are necessary. They are well placed in the corners of the room and allow you to use the space that you thought was useless before.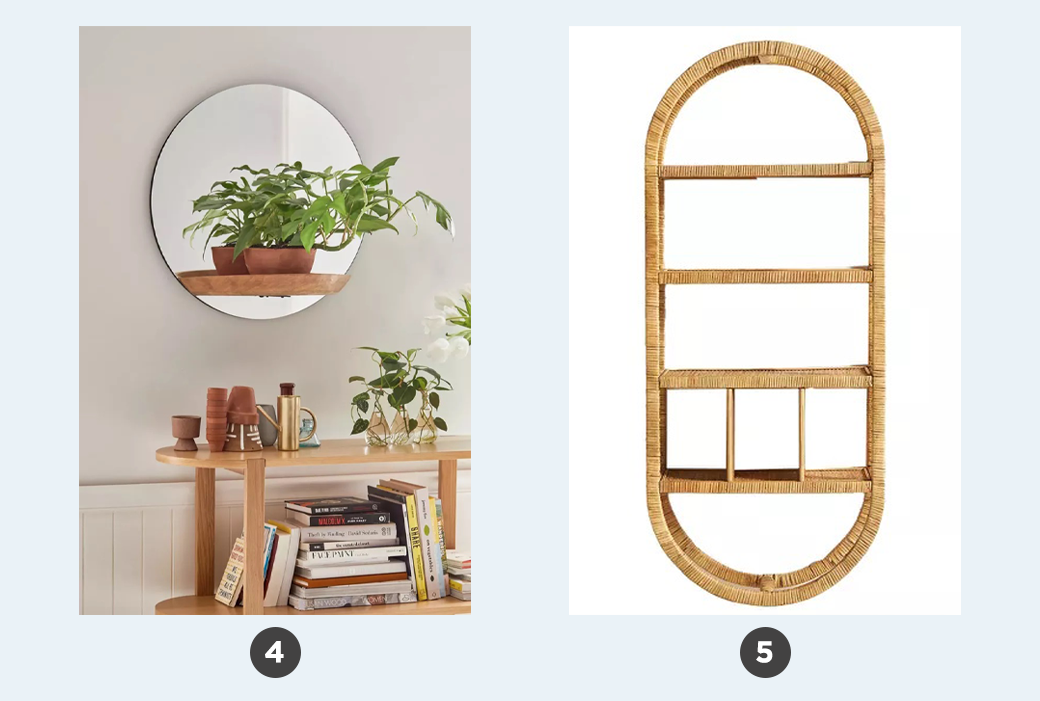 4. Mirror shelf
The original style shelf will make your plant look even more beautiful and large. It is an ideal choice if you like distinctive things and are not afraid to add original details to the interior of your home.
5. Ratin shelf
Ratin is a durable and visually very refined material. This ratin shelf is capacious, you can place several plants and various things on it. The most important thing is that it is extravagant and will not go unnoticed by any guest.
You may also be interested in our other houseplant blogs:
Why should we use plants in the interior of the house?
How to use plants in the interior?
How to take care of house plants: 6 tips