Gldani is Tbilisi's one of the oldest and most densely populated districts. Having the structure of a city, Gldani brings together all the necessary venues such as Akhmeteli Metro Station, City and Gldani Shopping Malls, Akhmeteli Theater, and a few entertainment centers and market places. The Archi Gldani project (two completed and one underway blocks of apartments) are located 200-300 m. away from these venues. Surrounded by well-developed infrastructure, the residents of the Archi Gldani buildings can easily walk to public transport stops.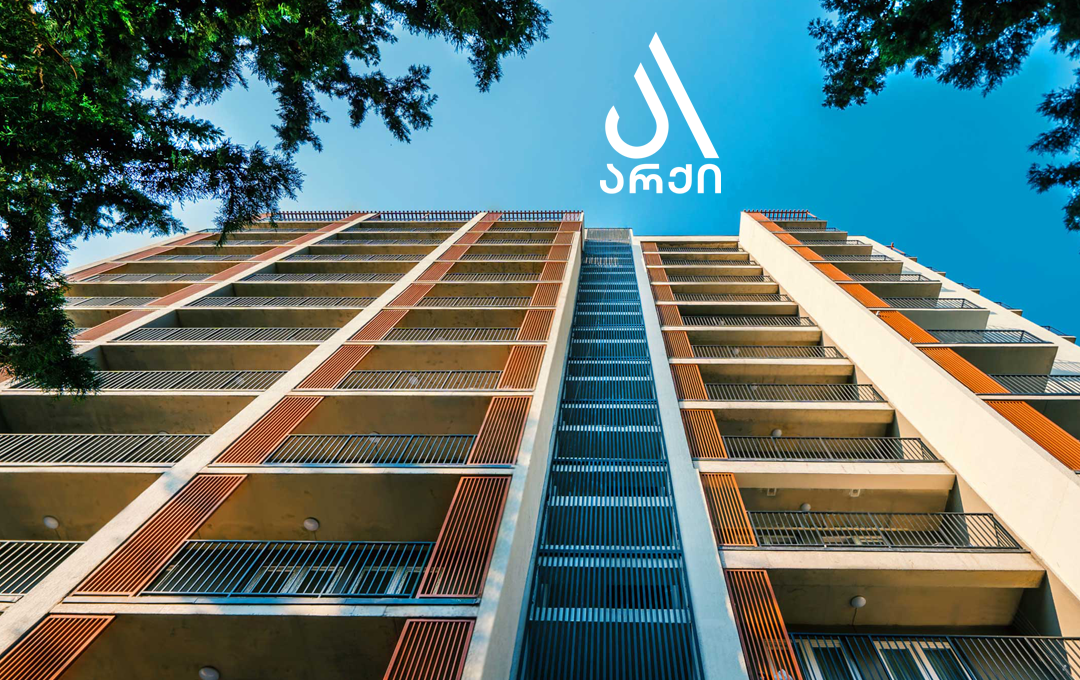 Archi Gldani 1 is the first completed residential building in the district. Located in the A micro-district, Archi Gldani 1 has a recreation area of one hectare, improving the quality of Archi family members. The 12-storey building incorporates two-level closed parking spaces.
The completed Archi Gldani 2 is located in the central part of the district adjacent to Kerchi St. The 16-storey building has 150 apartments with the majority of them already delivered to their owners. The smallest apartment in the building starts at 41.8 sq.m. Archi Gldani 2 boasts about a 1500 sq.m. recreation area incorporating children and sports grounds.
The underway Archi Gldani 3 building is situated on Khizabavra St. #4. The 16-storey block has a two-level underground parking space. Housing starts on the second floor, leaving the ground floor for commercial units.
The construction of Archi Gldani residential buildings was planned according to the data of the survey on the requirements of apartment seekers in Tbilisi. As a result, the company offers a wide choice of apartments to suit any taste. Moreover, Archi qualified architects are ready to help you design your house.
Archi makes sure that the residential buildings are built with high-quality materials. For example, high-quality and durable Heidelberg cement is used for the construction. Another important building material used by the company is the Ytong block. The Ytong block is an energy sufficient (energy consumption reduction by 40%) and ecologically clean building material manufactured in Germany. They are transported to Georgia in containers. Archi in partnership with the German company XELLA has launched the construction of the first Ytong block factory in Georgia. The factory will release its first product at the end of 2020.
Besides, the project incorporates large windows and doors equipped with low-E glass. The energy-efficient Low-E glass reduces heat loss from windows and doors by 15%.
The transportation devices used for Archi Gldani are evacuation and standard elevators and staircases. The dimensions of the evacuation elevators are three times greater than those of the standard ones.
What is more, Archi Gldani boasts about European materials such as Caparol and Compact Laminate face tiles for external cladding.
Gldani is one of the most sought-after locations in Tbilisi. Archi Gldani customers will enjoy the best payment terms such as a 12-year installment plan without an initial deposit.