A chair is a necessary, practical attribute for the home, which, if selected correctly, will help you to define style in any interior. In this blog, we will present wooden chairs of different and unique designs.
1. With the help of sharp corners and original design, the trendy dining chair will make the interior of the dining room unique.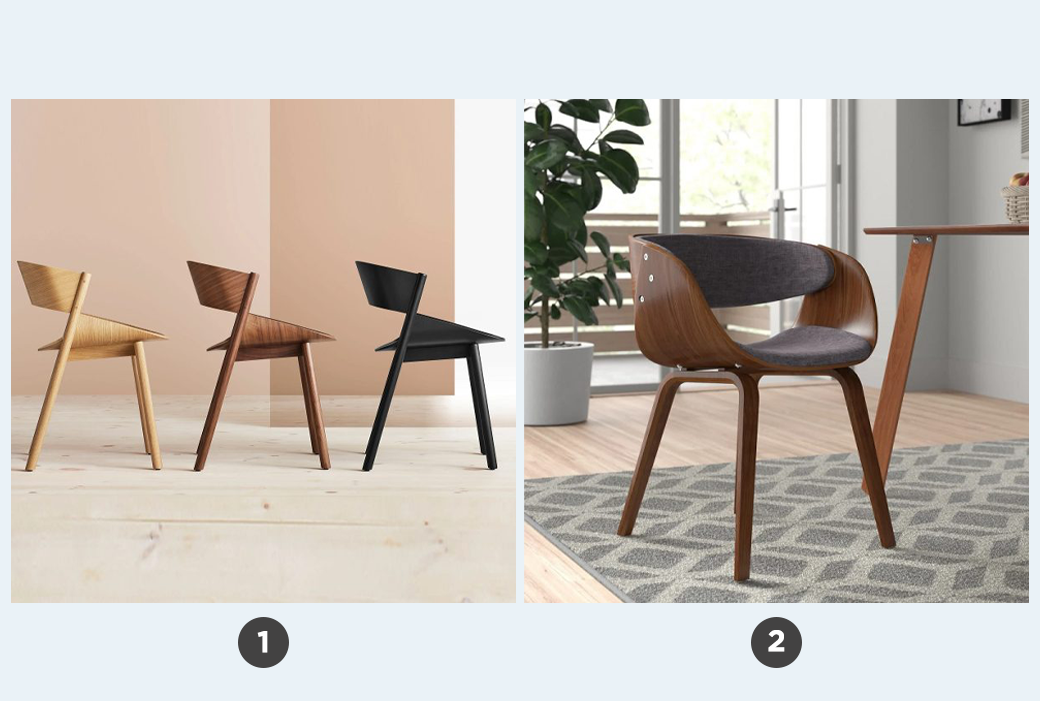 2. Thanks to its curved wooden construction, this dining chair is very comfortable. Its use is practical, both in the dining room and in the office, and it adds elegance to the interior.
3. A three-legged dining chair with an eye-shaped back will surely attract the attention of guests. You can use it to complete the decoration of the dining room, and it is especially suitable for postmodern, art deco, and maximalist style interiors.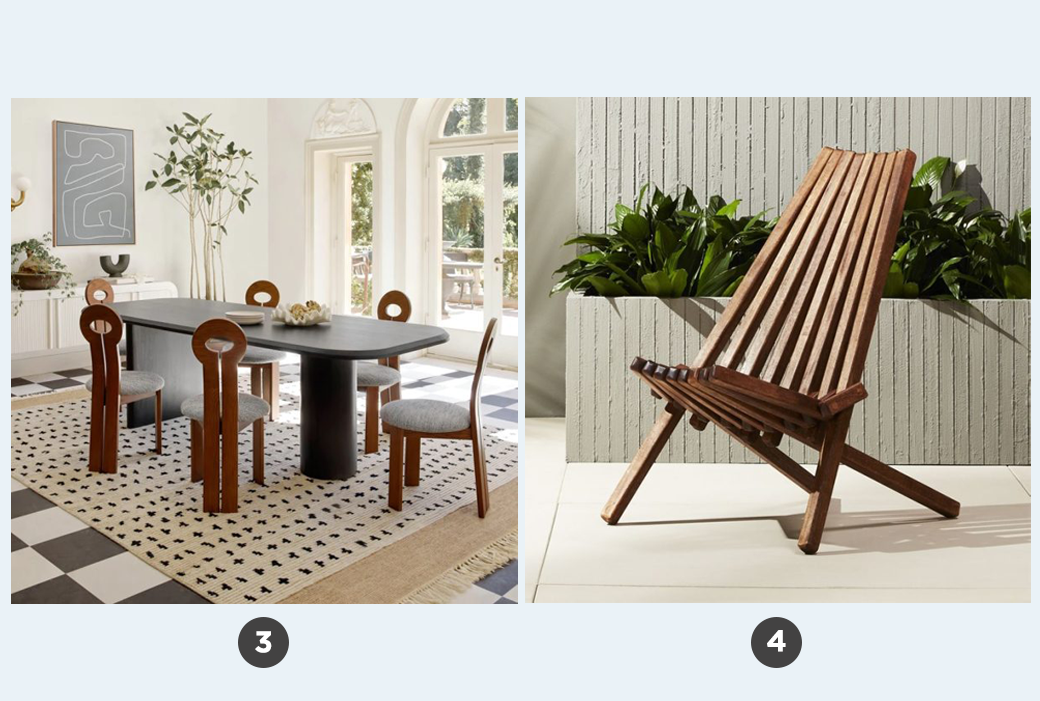 4. This beautiful wooden folding chair can be used at home, on the patio, or the balcony. You should choose a chair of this style if you have decided to arrange a medieval and bohemian interior in your home or yard.
5. Another exquisite design chair for your patio or balcony. If you love modern style, chairs like this are designed for you.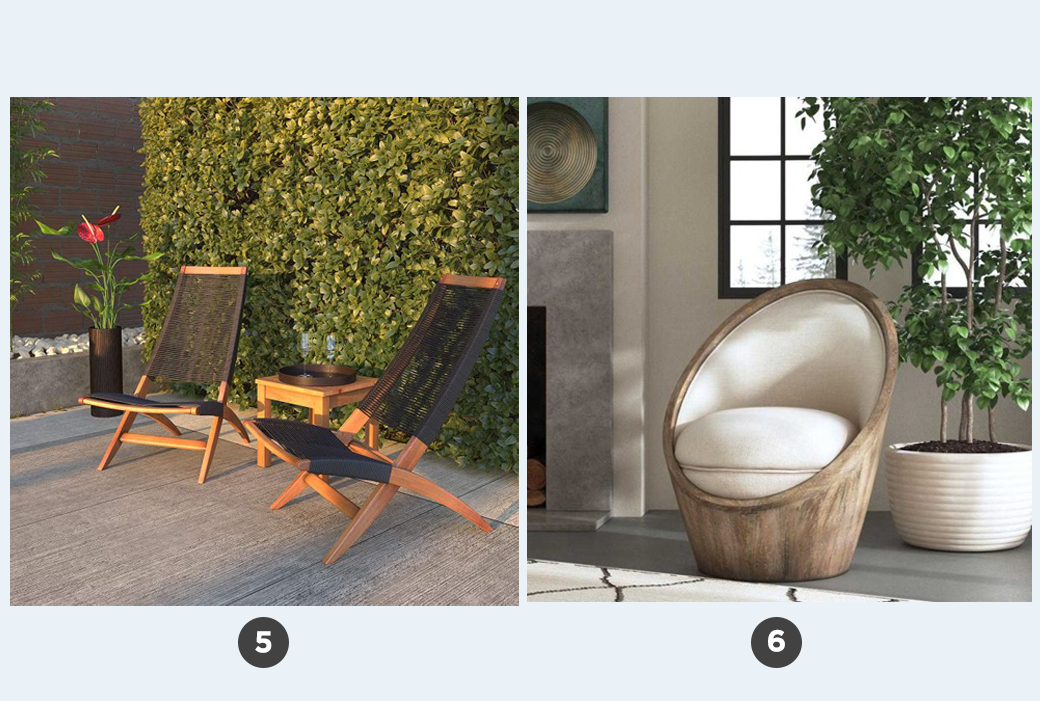 6. A vintage, uniquely shaped chair will beautify any room and add sophistication. If you love original things, use chairs of this shape, because even if you don't have any style of interior chosen at home, you will already create a unique decoration with the help of this chair.
A wide selection of chairs is waiting for you in Archi's partner stores, present the Archi Card and buy the chairs you want at a discount.
Archi Card is a discount card that is given to all residents of Archi immediately after purchasing an apartment in Archi.