In the 21st century, eclecticism occupies a prominent place in home interior design trends. Eclecticism, that is, mixing different styles together, is one of the best ways to express one's personality. In this blog, we will tell you how to combine vintage furniture with modern style in every room of the house. Vintage will help you create a unique, nostalgic and elegant interior. However, don't forget to follow our tips to avoid a messy, chaotic interior.
Immortal trend: modern style home furniture
In interior design, modern design is a timeless trend as it changes with time. It is also called contemporary, that is, what is in fashion now. Modern design is also called modern. Modern was formed at the beginning of the 20th century, it remains an inspiration for interior designers and is best used in the interior of the house with furniture. We will talk about how to create a unique interior, influenced by vintage and modern style details.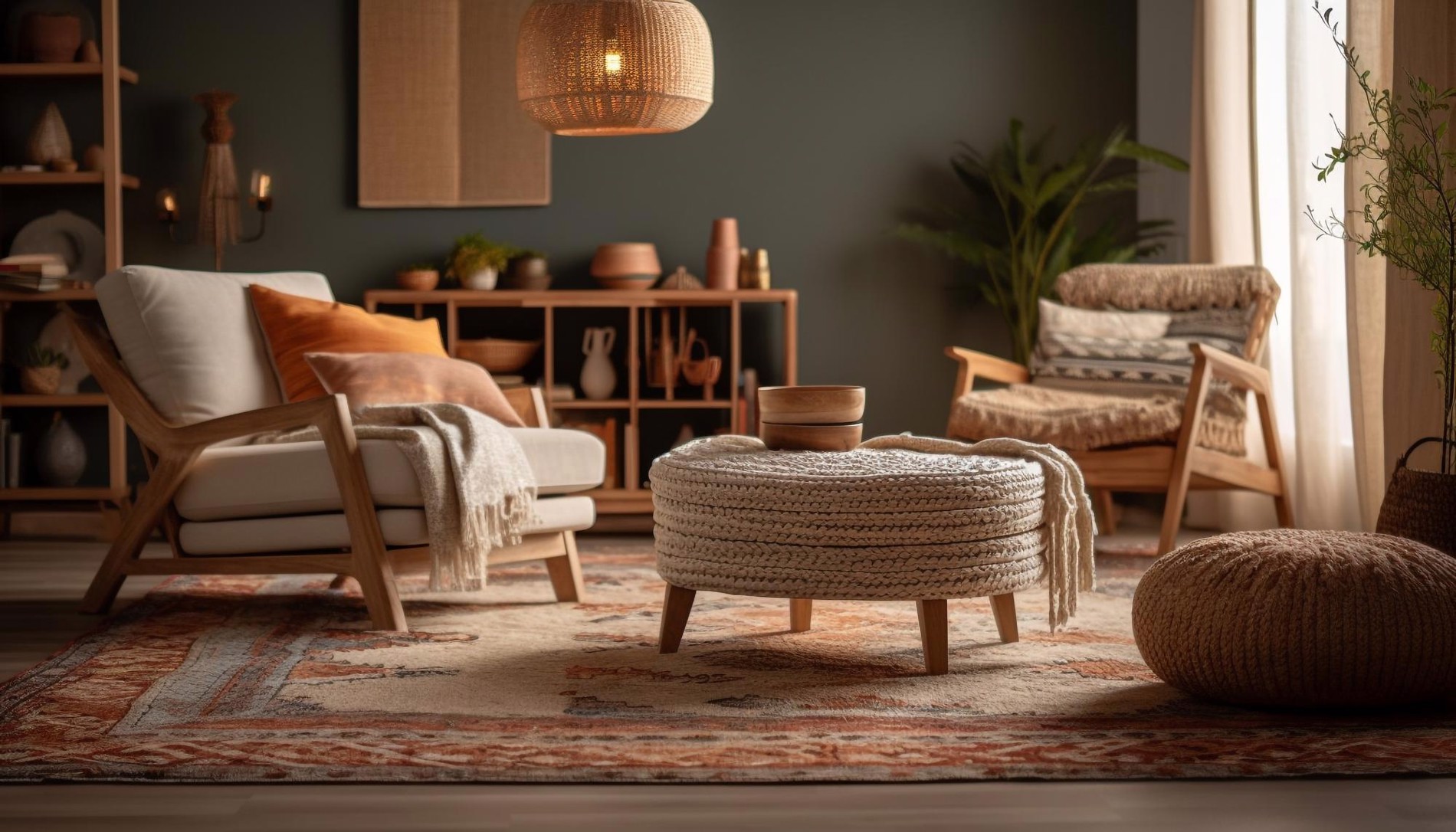 Bedroom arrangement with vintage and modern style
If you want to create a vintage style, you can freely choose bedroom furniture. However, the most important thing is that the bed should be with a traditional, vintage frame, because it is the bed itself that is the most important detail of any bedroom design. It is possible that you got the exact bed that you were going to throw away. Before throwing away old things and furniture, think about whether you can create a vintage interior by updating them? You can create a modern design with monochrome wallpaper and accessories. Vintage style can be added to the bedroom by hanging old frames on the wall.
A combination of vintage and modern style in the kitchen
Vintage and modern kitchens combine the beauty of the past with practicality. Vintage style has been revived because it is durable along with charming and aesthetic. The best way to create a vintage style is with kitchen furniture, from built-in cabinets to shelves and accessories. And a modern design table and chairs will help your kitchen not look old-fashioned and keep the balance between two different styles. If you use floral wallpaper on the walls of the kitchen, you will create a vintage and modern style at the same time. When using vintage furniture, focus on color, use a monochrome color palette.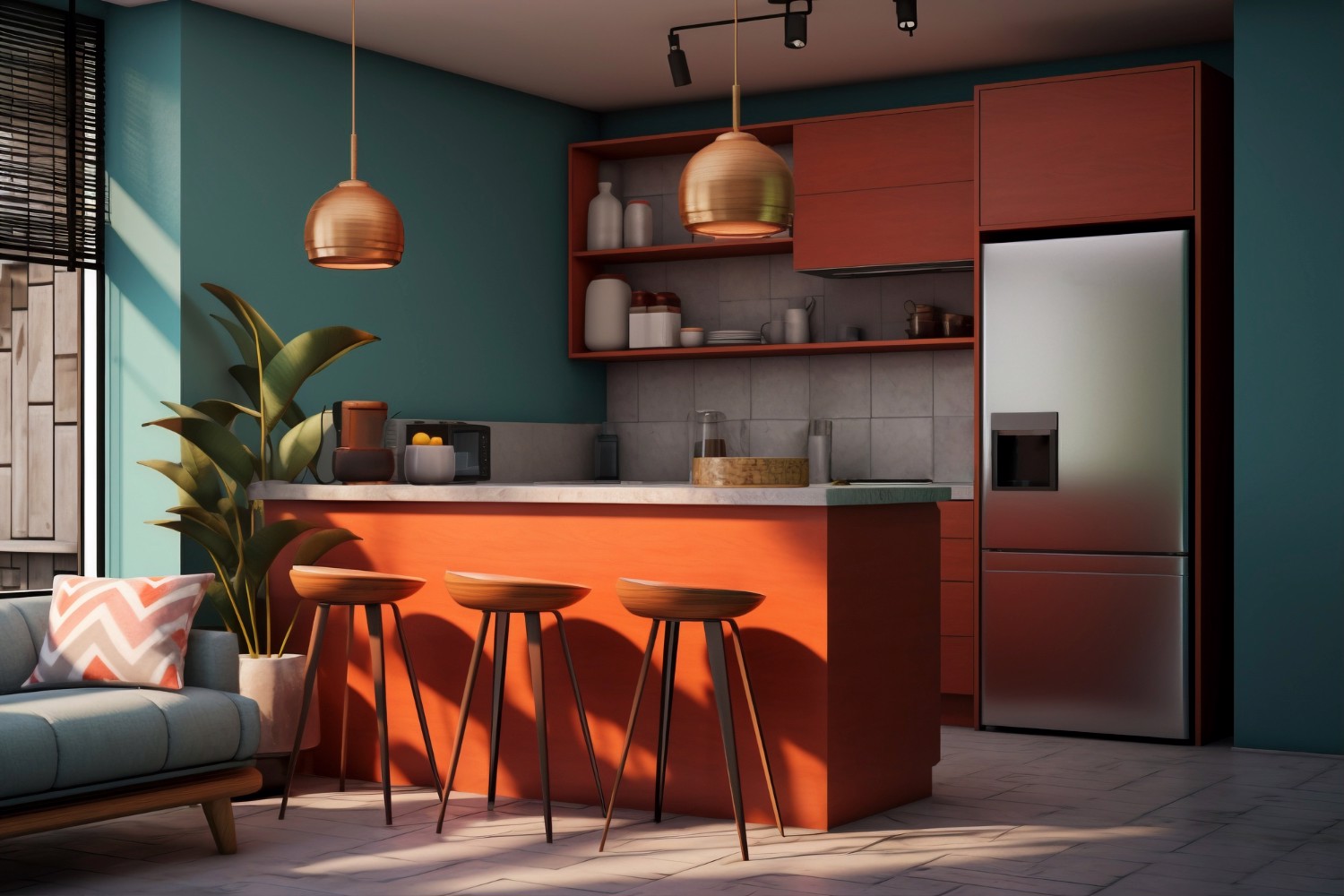 Living room interior
The beauty of a vintage living room is that you can mix and match different styles of living room furniture. Balance the medieval-style armchairs and sofa with modern chests of drawers. In order not to lose the connection between the two styles, choose a color scheme and combine the furniture with details of the same color. Connecting means that, for example, the chest of drawers, armchairs and sofa have details of the same color. It will be even better if you create walls of this common color. The modern style will be reinforced by a rug with a graphic image. An antique design mirror is an ideal way to highlight the vintage style. In general, pay attention to accessories, small details. Keep in mind, the interior of the living room has an impact on the whole house.
Tips for combining vintage and modern styles
It doesn't matter which room you're planning to mix vintage and modern style with, these tips will be useful for any room:
1. First, look at the interiors already completed by the designers. This will help you figure out what you like.
2. Determine the color - it is important to choose a color that will emphasize the furniture and accessories.
3. Use texture - cover vintage furniture with silk or some modern fabric.
4. Follow the 80/20 principle - vintage furniture or accessories should be 20% of the overall interior and devote 80% to modern style.
5. Find a balance - It is important to find a balance between furniture and decor. Using modern details in vintage furniture or, conversely, incorporating vintage details in modern accessories can help with this.
With Archi Card, you will receive the services of interior designers at a discount and buy all the furniture and accessories you need for your home. Archi Card is a discount card that will be given to you as a gift upon purchasing an apartment in Archi.