The frame has an important place in the interior of the whole room. Therefore, frame selection is an important detail. If you are planning to hang pictures in the interior, our blog will help you to choose the frames correctly.
Match the material and color to the decor of the room
One of the methods of choosing material and color for picture frames is to take into account the details of the interior of the room. For example, if the furniture has black details, use the frames in black. If there are copper details in the interior, choose copper frames.
Consider the interior style
Different interior styles require frames of specific materials. If you have a certain style of interior, you should match the selected picture frames to it. For example:
Scandinavian: Scandinavian interiors go well with white or black wood frames, as they are light and less eclectic.
Glamorous: If you have a glamorous style in the interior of the room, choose frames with gold or silver details.
Bohemian: Oak and dark wood frames are very easy to match the Bohemian style.
Minimalist: Is the interior of your house decided in a minimalist style? Then you are free to choose the frames, and if you experiment, the interior will become even more beautiful.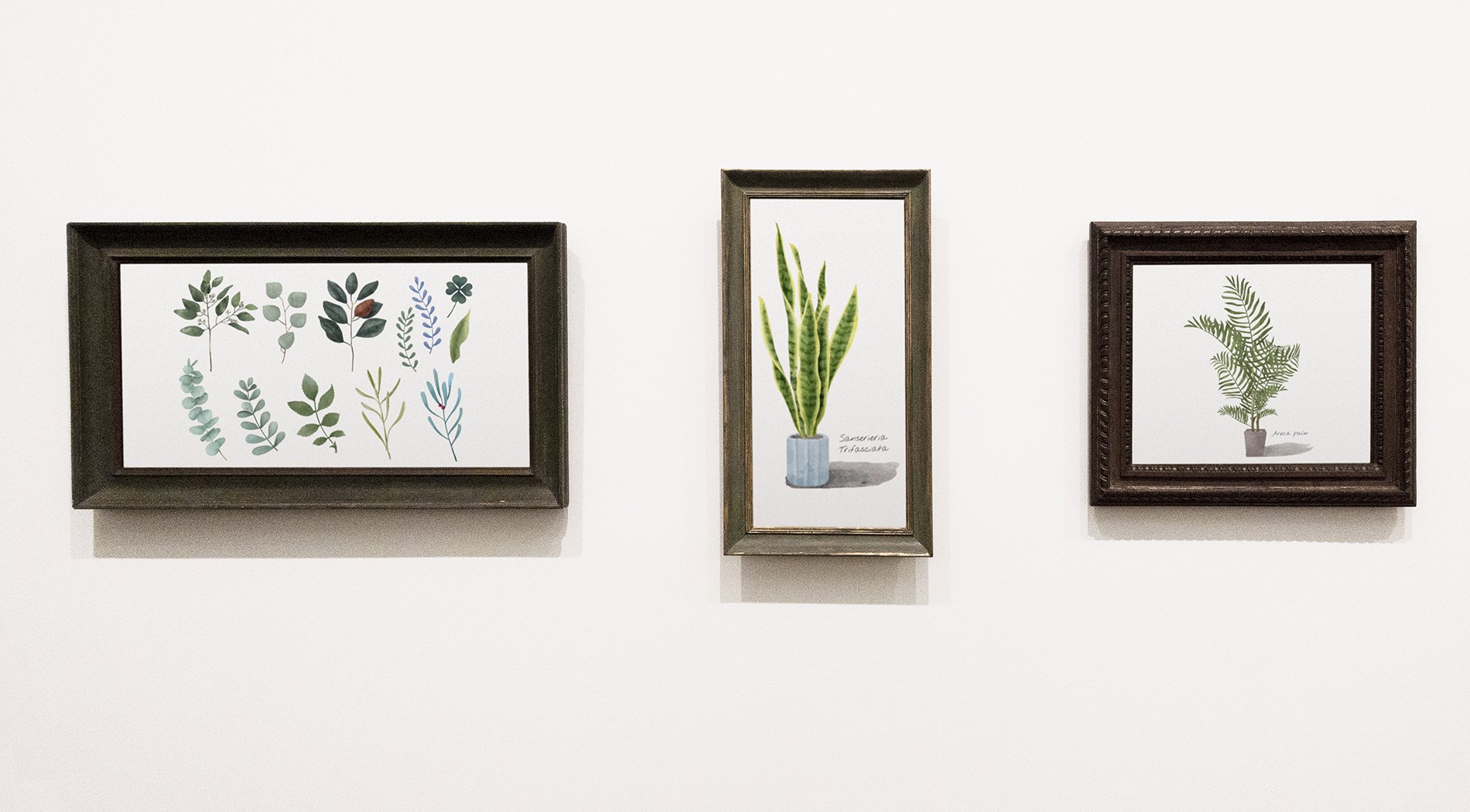 Different frames
Instead of choosing a certain type of frame you want, you can try using different frames, because now it is very trendy to have variety and to deviate from the standards. However, keep in mind that at least some combination of picture frames should be created, which will suit the overall interior.