There are numerous tips on how to make small kitchens look spacious. The popular solutions suggest introducing white kitchen cabinets and painting walls white. Have a look at more ideas on how to visually expand a kitchen space.
Single bowl sink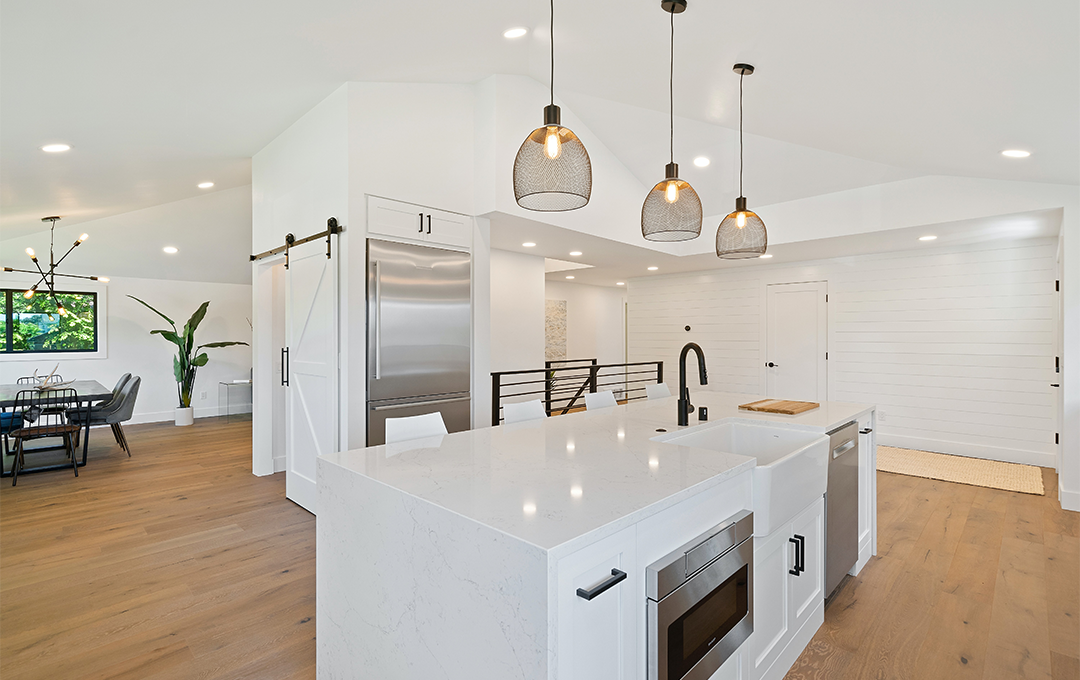 Double bowl sinks are functional and have a number of benefits for the users. However, a single bowl sink is more useful to maximize free space in a kitchen. The vacant space can be used for an additional kitchen cabinet.
Go for a compact dishwasher
A standard dishwasher is 60cm in width and it takes quite a large space in a kitchen. Alternatively, one can opt for a 45cm dishwasher to save some space in the room. Note that small dishwashers are better cleaners than full-sized ones.
Make use of upper horizontal space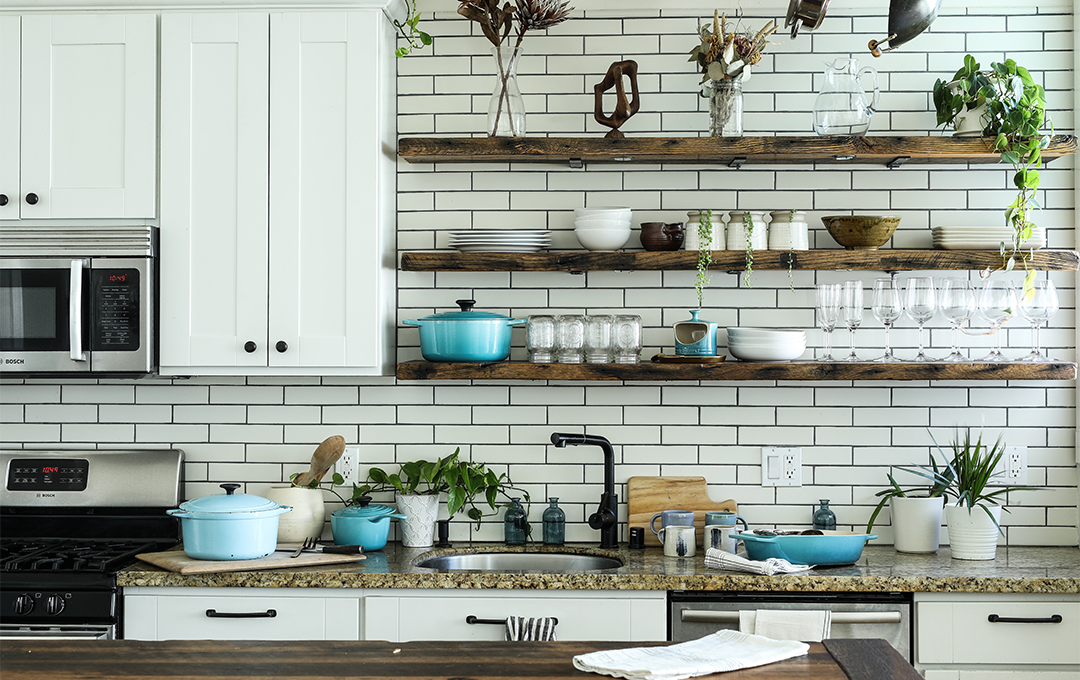 Take advantage of the horizontal space in a kitchen by adding upper cabinets to store jars, dishes, and recipe books.
Go for a smaller fridge
When it comes to bringing appliances into a kitchen, every centimeter matters. It is important to find a fridge with dimensions that are suitable for a particular kitchen. Avoid large fridges - they are impractical and look out of place because of their size.
Install a mirrored backsplash
Interior designers recommend installing a mirrored backsplash to make small kitchens appear bigger. One can choose a tinted mirror to add a character to space. Tinted mirrors are available in a choice of colors.
Install storage lighting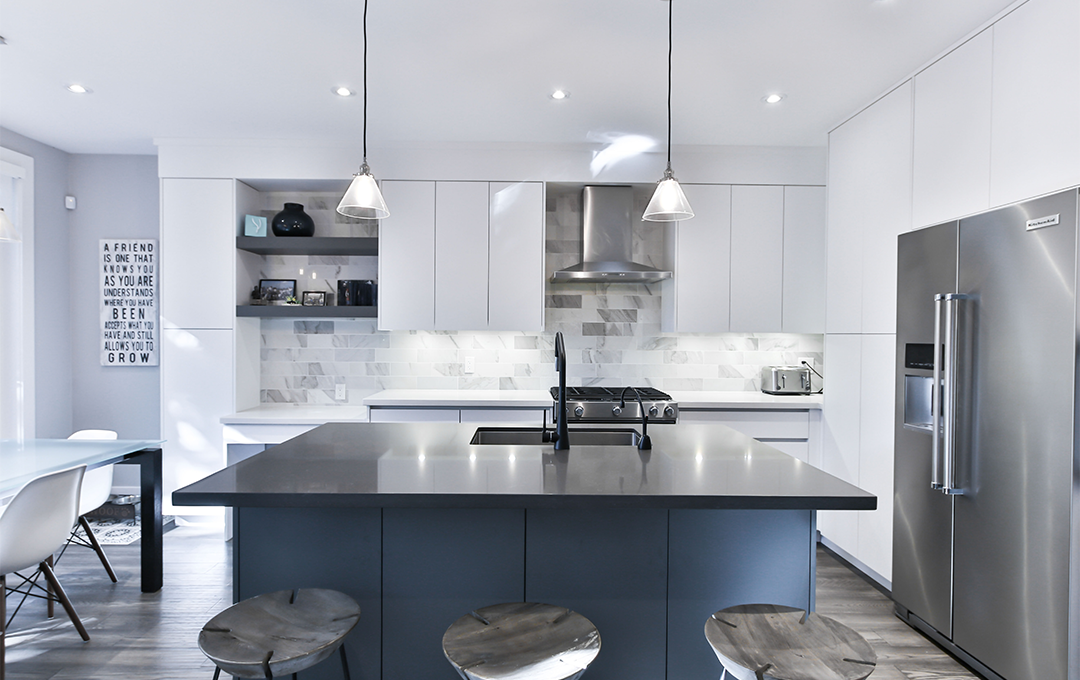 A kitchen needs good lighting to handle sharp objects and hot pans safely. People used to go for ceiling lights in the past, while modern interior designers recommend additional LED lights for upper and lower cabinets in a kitchen. These lights will visually expand the space. Moreover, adding glass doors to the upper cabinets will make the room look more harmonious.