We all love domestic animals, however most of the times their mess causes us discomfort and damages our interior. In our blog you can read some tips about how to organize your house, so both you and your pet feel comfortable and house isn't damaged.
Do not use chewable materials
If you have a pet, use less wood for interior, because it is less chewable. Make your choice on metal or chlorine, which are solid and won't be damaged by teeth or claws.
Make a playground.
Almost all of the domestic animals are playful, they also have many toys and keep throwing them around. To get rid of this problem, you should create a space, where you can arrange their toys and also let yourself play with them in that area, therefore they understand that this place is playground.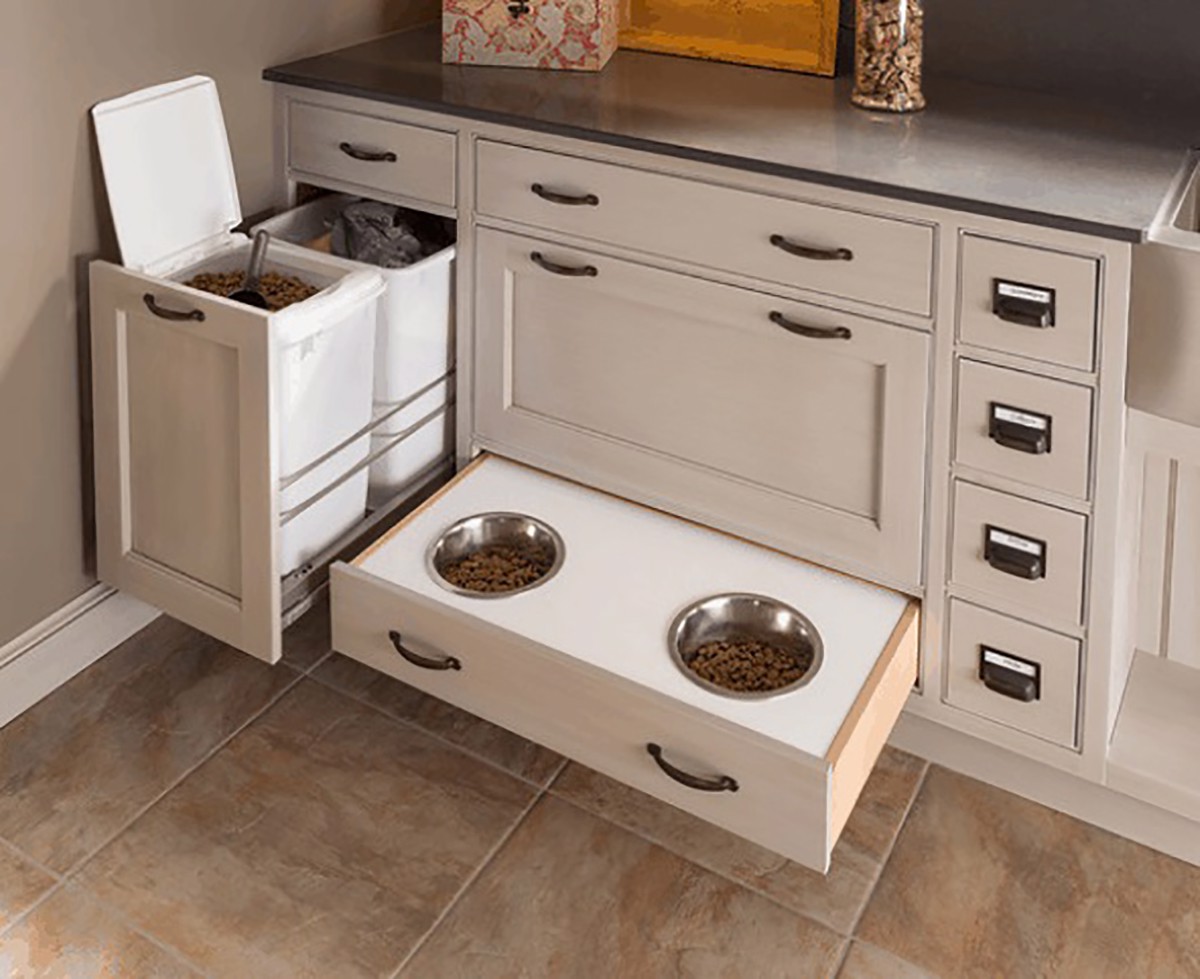 Dishes
You won't be surprised by overturned bowls, thrown food and spilled water. To avoid having food bowls in different places and get rid of frequent cleaning, choose that kind of furniture, which has container for bowls and food. This way you can have much more space and can avoid a huge mess as well.
Smooth fabric
No matter how often you cut their claws, you still can't cut them in the way to avoid damaging the soft fabric. Smooth material catches fur and gets cut too easily, therefore use leather or other similar synthetic solid material.
Solid floor
Besides fabric and furniture, claws damage floors as well. Wooden floor is easily scratchable and ruined. For a pet itself it's very uncomfortable and risky, because they might get pierced by wooden splinter from the floor. Put some material that will replace wood and will be smoother and more solid.
Curtains
Cats and dogs love natural light, daylight that comes out from the window and staring out of it. Do not put thick curtains and blinds, especially if you leave your four-legged friend alone, because at this time, they are waiting and they have a need to stare out the window, this lets them get rid of the stress. Make a choice on light and sheer fabric curtains.