Fall is associated with newness and change, that's why with the arrival of this season, it's time to change the decorations at home. The main goal of the changes is to make the house cozy, beautiful and suitable for the season. Our tips will help you create an autumn mood at home.
Update the covers
One way to incorporate fall decor is by changing the covers. To add warmth and coziness to your home, use warm-colored, fresh covers on pillows, couches, beds, and armchairs. Warm autumn colors are: neutral brown, natural green, dark blue, carrot, dark yellow and beige.
Choose warm textures
When changing covers, stick to thicker, heavier textures such as wool, cashmere, velvet and faux fur. A similar texture will create a luxurious and sophisticated environment in the home with the autumn mood.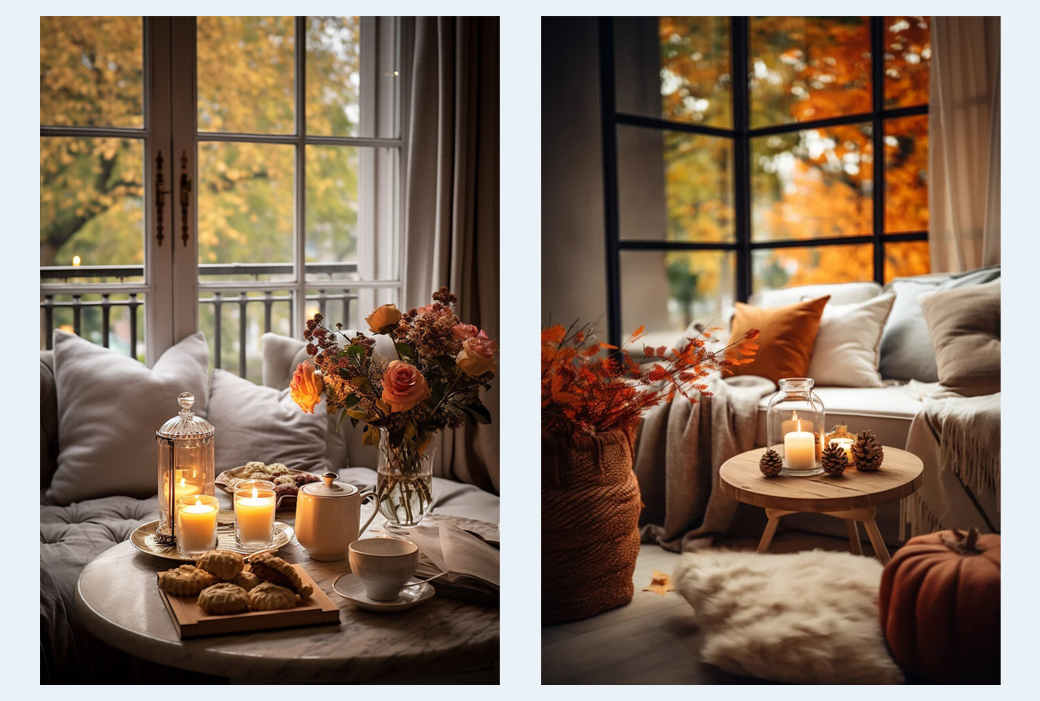 Use autumn motifs
Use dried leaves and flowers, conceptual accessories, candles, leaf garlands or wreaths to decorate the table or windowsill. You can also add green and white accessories, which will bring the pre-New Year mood to your home. Do not forget to change the scenery in the dining room with the help of wallpaper with autumn images.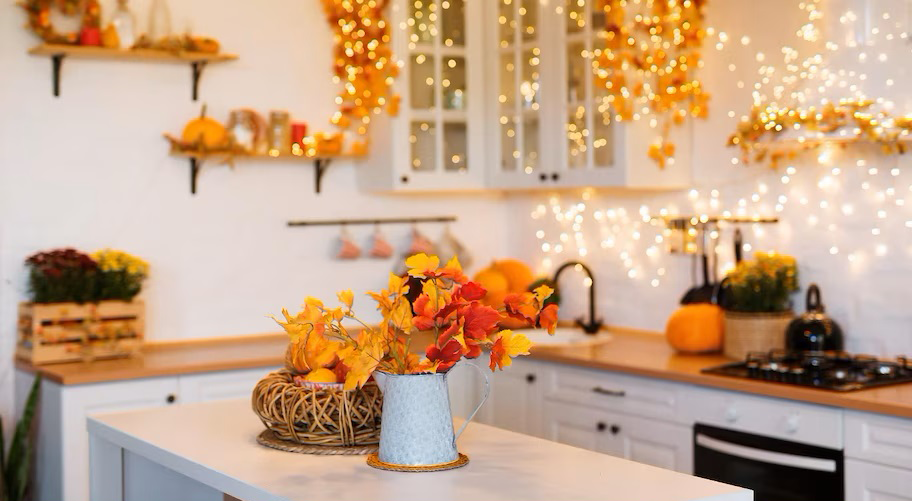 Create a comfortable space
The main element of autumn decor is the creation of comfortable and cozy corners. Take the question as a starting point: "Where do you sit with a cup of tea or coffee when it's cold?".
Move the seats around and place them next to a decorative fireplace or window so that the romantic fall weather or the sound of the rain makes you feel even more cozy while reading a book or just relaxing.
You can buy decorations, fabrics, accessories or wallpaper suitable for autumn with Archi card at Archi's partner companies at a discount. This is a discount card that will be given to you as a gift upon purchasing an apartment in Archi.