Often people are so engrossed in fitting a house plant to the interior that they forget that the plant is alive, needs care, and the location they choose can be harmful to it. We've talked about houseplant care many times, and now I'm going to introduce you to four mistakes you shouldn't make to avoid damaging your houseplant.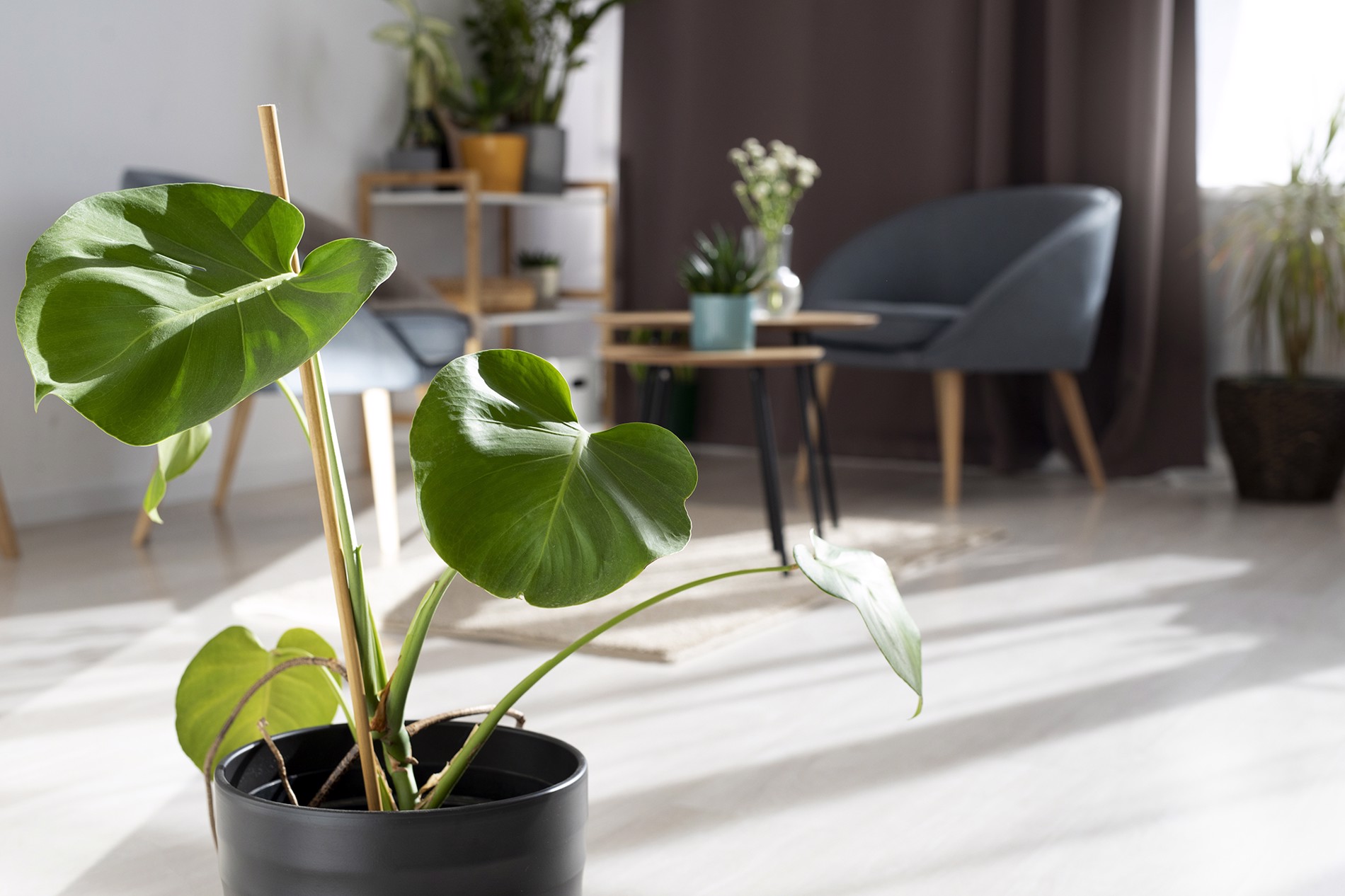 Incorrect lighting
You can buy a plant to be placed in a specific place, but if that place does not get enough light, the plant will not be happy. Some plants can live in low light, you should ask about this when buying. Keep in mind that when a plant doesn't get enough light, it becomes more susceptible to other problems, including pests. It is always better to give your houseplant more light than less.
damaging place
Do not place the plant near heating or air conditioning, as this will damage the plant. The thinner the leaves of the plant, the more easily it is damaged. Hot or cold drafts will cause the leaf to turn yellow, brown, or black and drop prematurely.
Regular change of location
In nature, a plant has its roots in one place and spends its whole life there. Accordingly, the plant is used to being in one place. And we sometimes think with excessive care and enthusiasm: it will be better in my bedroom. No, no! I have to move it to the living room, it will be better there. And so we change location endlessly. The plant gets used to its original place, and moving it is stressful for it, it can even cause shriveling. If you still decide to move, try to move to a place as close as possible to the original place.
Frequent transplanting
Transplanting the plant is necessary, but you must know when the time is right when the plant is ready to be transplanted, and under no circumstances should you transplant it often. All pots have a drainage hole, if the roots of the plant come out of this hole, it is ready to be transplanted. Also, if small leaves have grown, but these leaves grow very slowly, the plant should be transplanted. Also, keep in mind that the pot should not be too big. Transplanting from a small pot to a very large pot will create too much moisture, which will later damage the plant.