Scandinavian Minimalism is a simple, practical approach to design, creating a comfortable lifestyle and being surrounded by the natural world. It is not surprising that this aspect of Scandinavian design with its practical functionality and comfort remains popular to date. In this blog, you will learn about this harmonious style of interior design and how you can incorporate its basic principles into your space.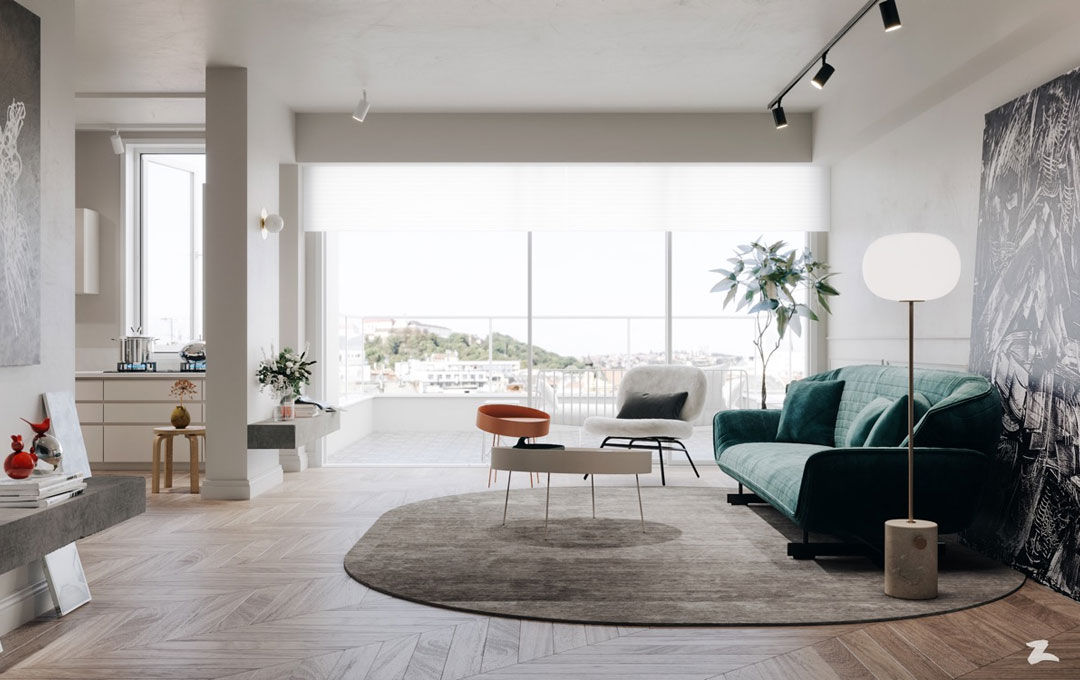 The emergence of Scandinavian Minimalism

Scandinavian Minimalism appeared in the 20th century. This style of design originated from the desire to create functional but aesthetically appealing furniture and decor that would be easily accessible to the general public. This style was different from the furniture on the market.

The focus on functionality, without losing aesthetics, quickly gained popularity. Scandinavian interiors have become especially popular in the northern regions of Europe, where due to the long winter and limited daylight hours, maximum lighting and comfort were considered the top priority. By the 1930s, this simple style had reached Sweden, Denmark, and Norway.

In the 1950s and later, this style spread all over the world. Scandinavian Minimalism continues to gain popularity to this day with its simple functionality and everyday comfort.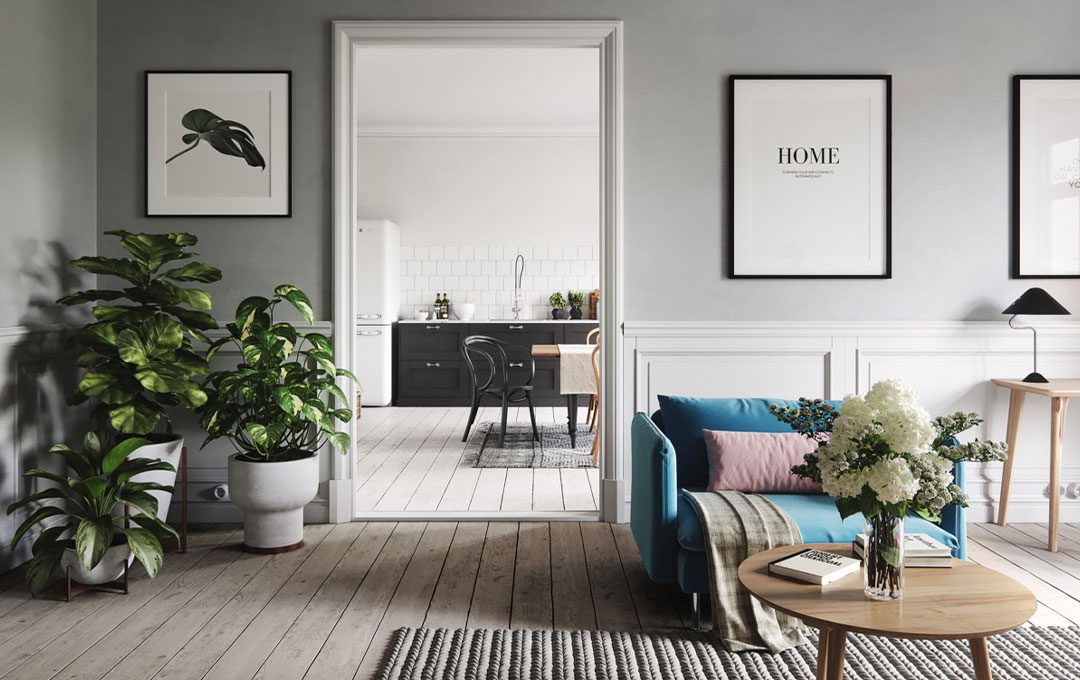 Key Features

Unlike some design styles, Scandinavian Minimalism is not defined by clear guidelines. It is more open to experimentation, which makes each space unique. The key factor is functionality – all furniture and decor items should have their own purpose. When things are practical and useful, space is given more importance. Do not think that this makes the design cold or less cozy, on the contrary, Scandinavian Minimalism is distinguished by a homely and comfortable atmosphere. It is achieved by a combination of practicality, coziness, and natural elements.

If you decide to create a Scandinavian design, be sure to consider using natural elements such as wood, stone, wool, cotton, and plants. Natural light, which can be obtained through large windows, is also important. In addition, properly positioned lamps make the space airy.
Scandinavian Minimalism focuses on timeless, artfully crafted pieces and pieces of furniture that can be used for years to come. He avoids fashionable things and chooses quality, durability, and functionality.

Usually, many pieces of furniture in the style of Scandinavian Minimalism have more than one purpose, which makes the whole space practical and useful. This approach also helps to reduce the amount of waste, which implies love and respect for the nature of Scandinavian Minimalism.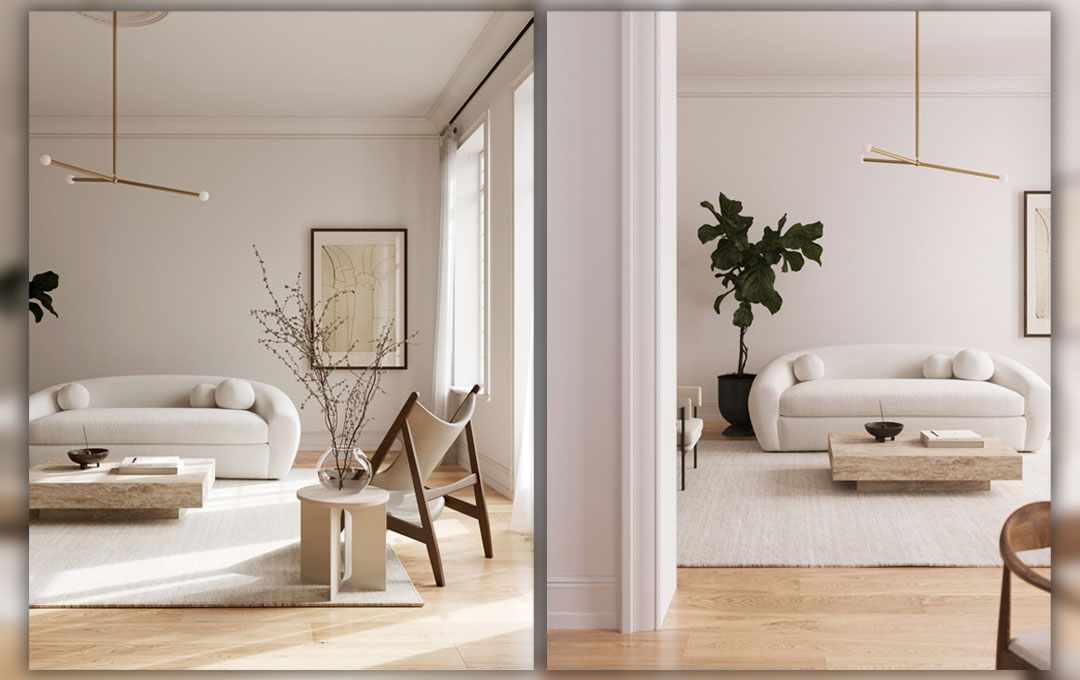 Compare Scandinavian Minimalism with Individual Minimalism

Individual Minimalism and Scandinavian Minimalism are focused on easy functionality. However, these two design styles differ greatly in several key aspects.

Minimalism design focuses on clear lines, simple functional details, and simple color palettes. These spaces are often found in black and white, with geometric patterns and clean, sharp details. They have open concepts and open-air spaces. Commonly used materials include metal, lacquer, marble, or other clean, crispy materials.

Scandinavian Minimalism also emphasizes simplicity and functionality but adds warmth, comfort, and naturalness. Unlike the black and white palette, Scandinavian Minimalism uses cream-white, neutral brown, and gray, as well as pastel tones inspired by different natures.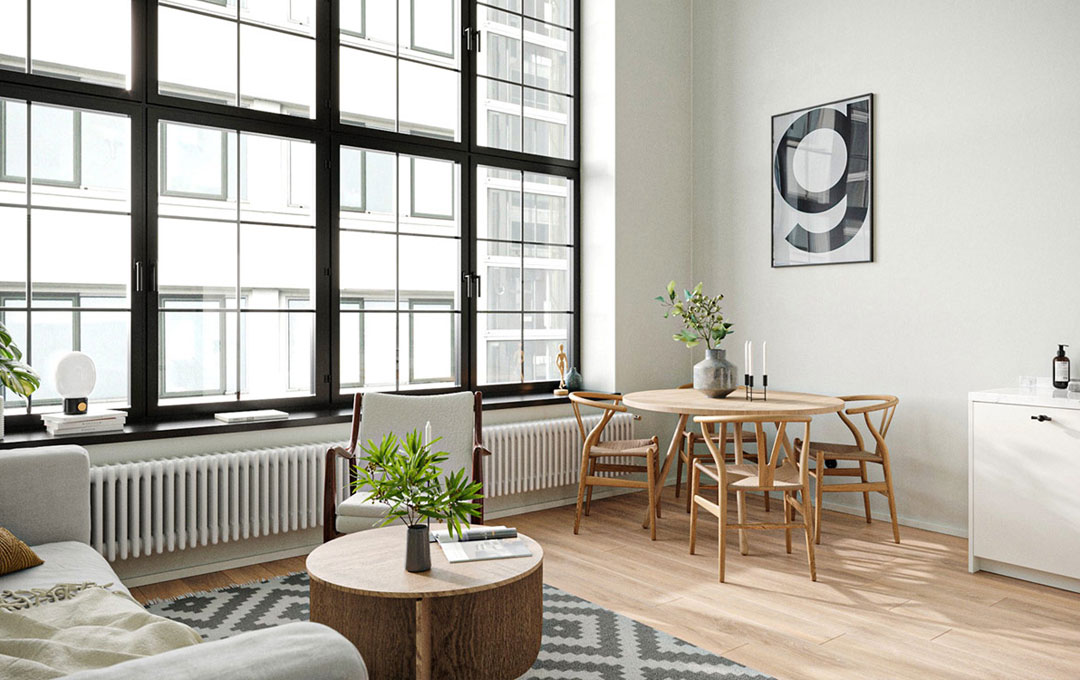 Decor tips

You can create Scandinavian Minimalism in any room, from the kitchen to the bedroom. To bring this trend of interior design into your home, follow the tips below:

Organize a mess

Every piece of furniture and every decor item is chosen for a reason, and not just to take up space. By maintaining the cleanliness and simplicity of the space, you free up space only for those parts that add value and functionality to the space. Even while maintaining simplicity, the space seems calm and harmonious.

Choose colors inspired by nature

Soft, creamy-white, neutral brown, and gray tones or soft pastel tones such as green and blue, preserve the lightness and comfort of the space. These colors help to attract as much natural light as possible, which makes them ideal for Scandinavian regions where long dark winters are part of everyday life.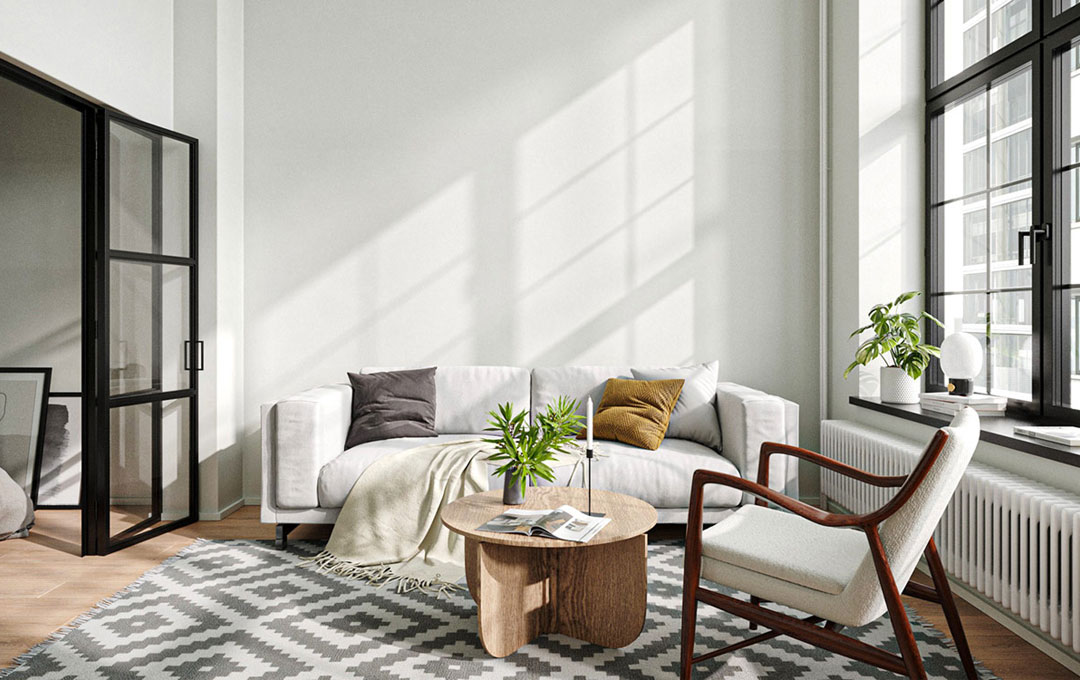 The main thing is a soft, cozy lighting

Take advantage of natural sunlight by using large windows. Create harmonious lighting in the room with multiple light sources such as lamps, ceiling lights, ambient lamps, and candles. Choose warm lighting options instead of cold tones.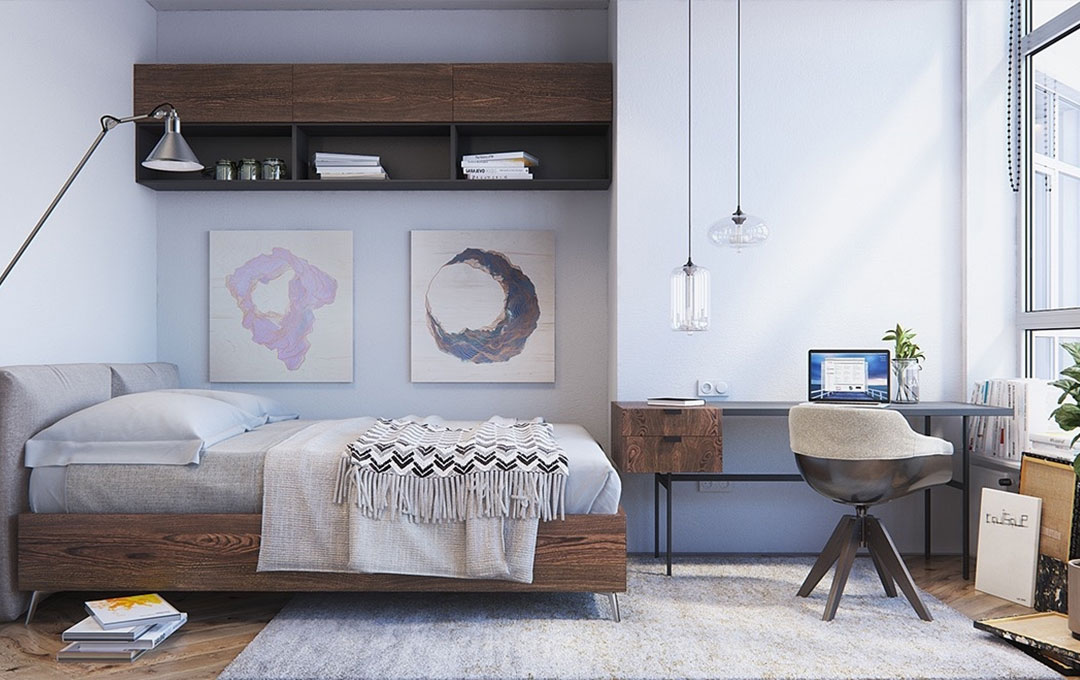 Let nature into your home

Using indoor plants or raw materials, natural materials, Scandinavian Minimalism reflects love and respect for the natural world. Tones of natural wood and stone are used to add natural elements, and wool and cotton enhance the feeling of comfort.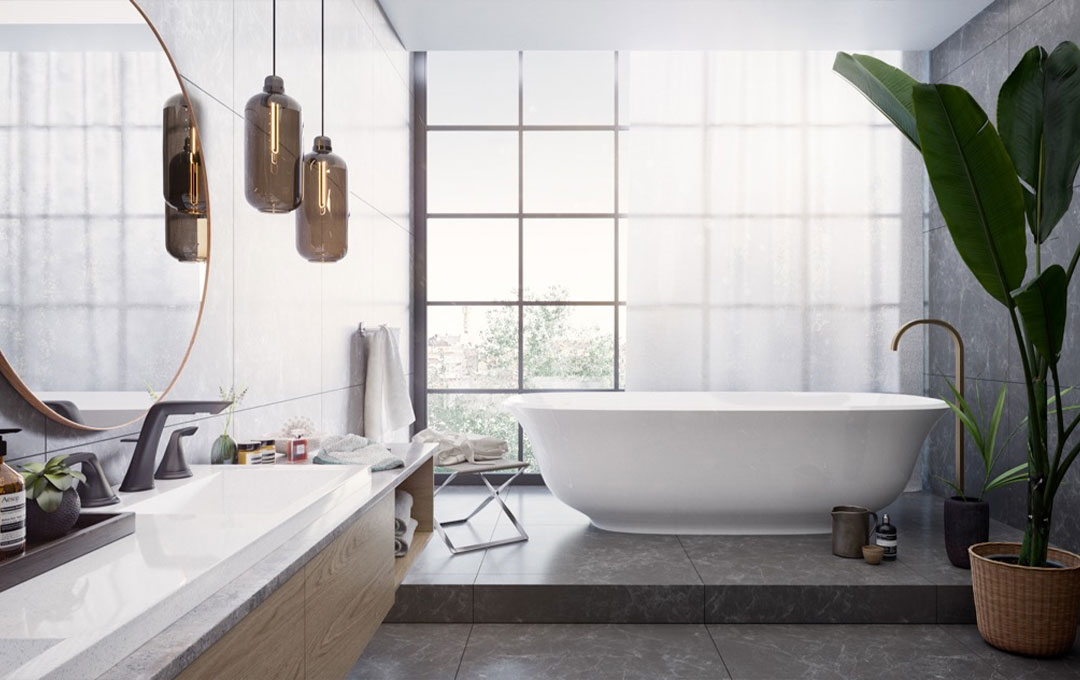 Keep everything simple, functional, and high-quality

Handmade items are often found in Scandinavian Minimalism. Simple, artfully designed pieces of furniture that serve more than one purpose are very popular in this style. Avoid overloaded or fashionable items and choose timeless designer accessories. Choosing eco—friendly options is another important aspect of Scandinavian Minimalism.