The Christmas flower "poinsettia" or ,,Christmas star" originated in Mexico and today is used as a Christmas decoration all over the world. It blooms from mid-November to January. Poinsettias come in different colors, but the most popular is red, which is also used at Christmas.
There is a myth that it is very difficult to grow, so it is mainly thrown away after the New Year. As soon as Christmas and New Year are over, you can either throw it away or try to preserve it and use it next year, this blog will help you with that.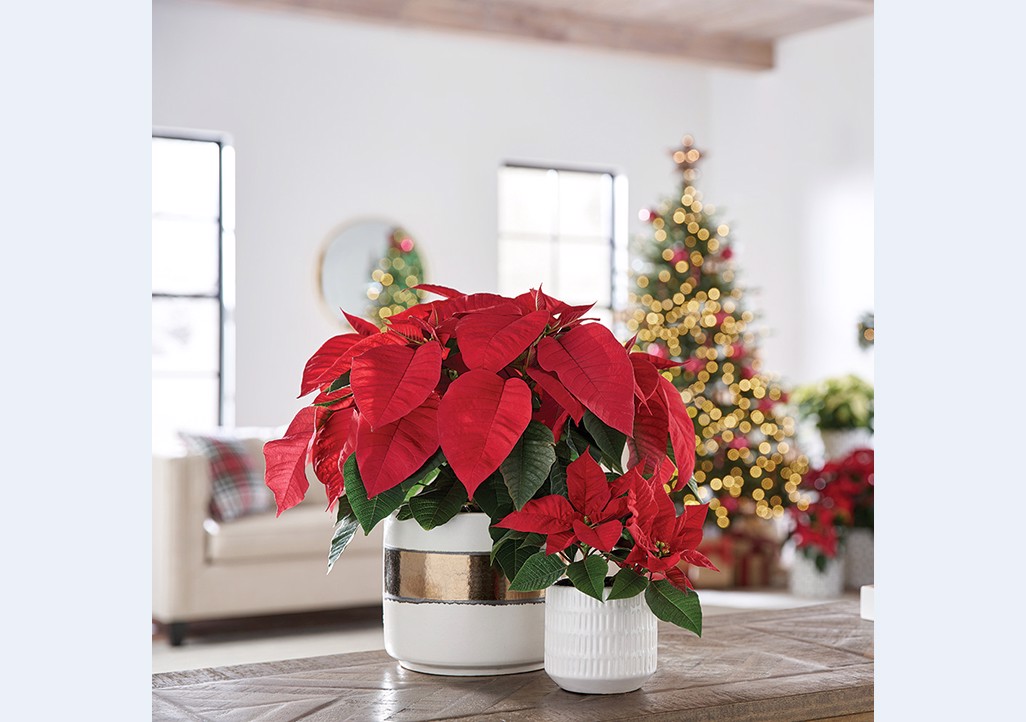 Christmas flower shopping
When buying Christmas flowers, keep in mind that the store does not have flowers near the door. They are placed at the door to attract the attention of the customer, but this damages the flower and may cause the leaves to fall off when it is delivered home.
A healthy Christmas flower has intact buds, and if it has yellow buds in the middle of the leaves, it means that the plant is of high quality. Also, check for a sample that is neither too wet nor too dry. The Christmas flower is a sensitive plant, so after purchase, wrap it in paper and transport it in such a way that it avoids low temperatures and protects it from scratches.
How to take care of Christmas flowers?
Poinsettias need warmth and light, but not direct sunlight. A temperature between 15 and 22 degrees is ideal for it.
For watering, use boiled water or water that has been left for a day. Also, keep in mind that it does not like a lot of water. Look at the leaves for yellowing, which indicates improper watering. Watering is necessary when the soil dries out noticeably. It is better to under-water than to over-wet. Use room temperature water.
In order to survive after Christmas, it should be pruned in April. Transplant it in May and place it in a cool place in the summer. And with the approach of November, during the passage of 12 hours, put it in the light of day, and the next 12 hours in complete darkness.
Reblooming a Christmas tree is theoretically possible, but it takes a lot of effort and rarely looks as good as it did the first year. Even if it fails to bloom, it is a very beautiful plant and you can make it a regular house plant.