Bathtub or shower cabin – which option is better for your bathroom? This dilemma is not easy to resolve due to the peculiar advantages of each option. We offer you some tips to help you find the right option when building a bathroom in your apartment.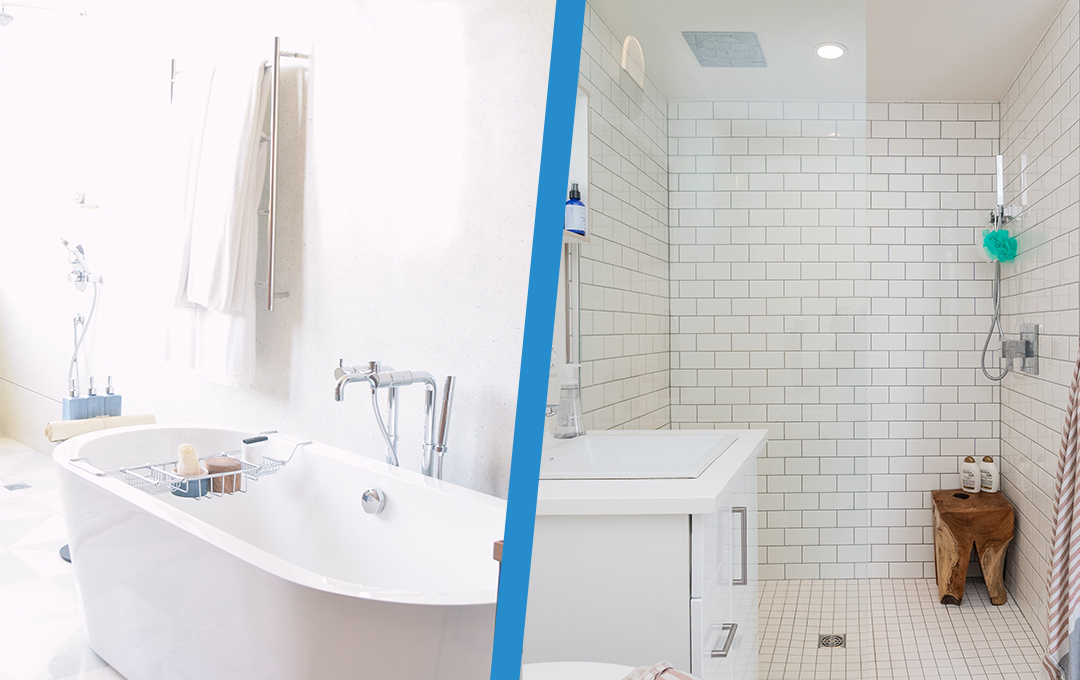 Shower cabin
If you have a small bathroom, go for a shower enclosure. Aside from saving space, it is a more practical and safe option for elders who struggles with getting in and out of a tub. It will then greatly save their time and energy.
Shower cabins will help you keep the bathroom clean. Unlike bathtubs, a shower enclosure prevents the water from splashing all over the room. It is safe to say that shower cabins are designed for our modern lifestyle. Taking a quick shower without making a mess in the bathroom is a great advantage, not to mention a low consumption of water.
As for the disadvantages, shower cabins require regular cleaning. Besides, they are not a practical option in the case of having small children in a family.
Bathtub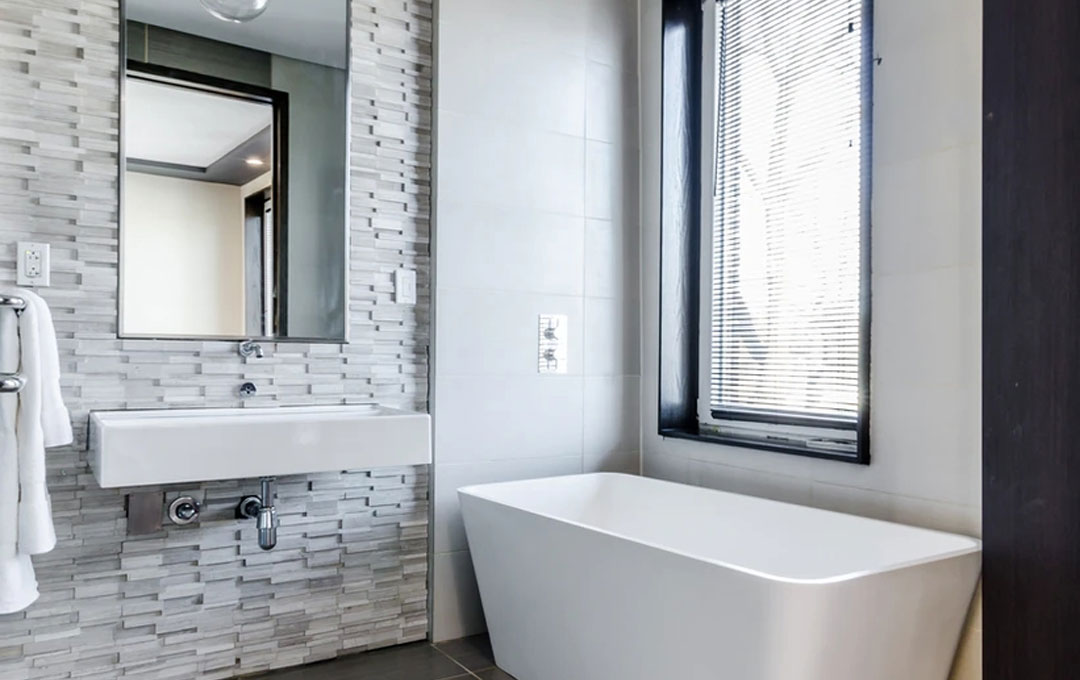 Nothing is more enjoyable than relaxing in the hot tub at the end of a hard day's work. It is probably the first thing that comes to our mind when we hear a bathtub. Taking physical and psychological stress from our body, sinking into a nice, hot tub sounds like the best experience in winters.
Bathtubs are available in a range of shapes and styles to fit into any interior design. If installed correctly, it can become a focal point of the bathroom too. What's more, bathtubs are a safe option for small children.
Similar to shower cabins, it takes time and energy to keep a bathtub clean. Scratches and water stains are the regular challenges that come with it. Besides, bathtubs take up the most space in a bathroom. Moreover, they might be uncomfortable for elders and people with disabilities.
Building both a bathtub and a shower cabin in a bathroom
If you find it hard to decide between a bathtub and a shower enclosure, you can consider bringing both in your bathroom. In apartments where the bathrooms are quite spacious, having both a bathtub and a shower cabin will be a smart and comfortable solution.