We have clearly seen the high importance of home workspace due to the pandemic in 2020. A well-organized home office is essential to effective working or studying. A comfortable room can turn work into a productive and energetic process.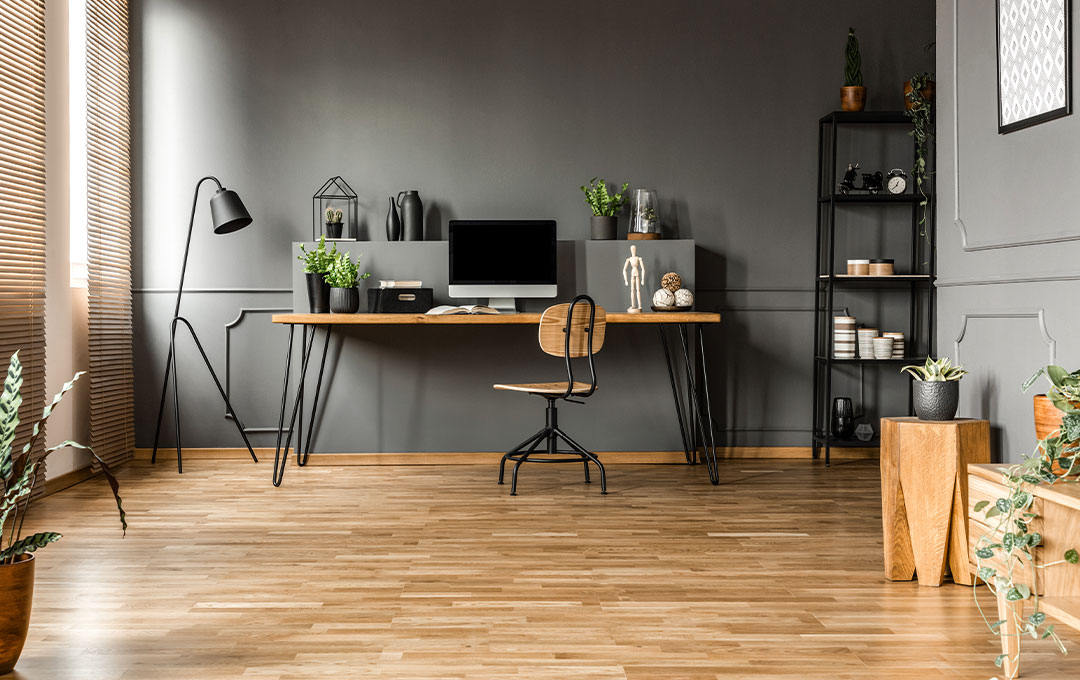 How to organize a home office
Location
If you plan to have a separate room for working space, go for a room with at least one or two windows. The entering sunlight is a source of energy and productivity. The best location of the room would be if the windows look out on the greenery away from the traffic noise. A high level of concentration is key to work and study success.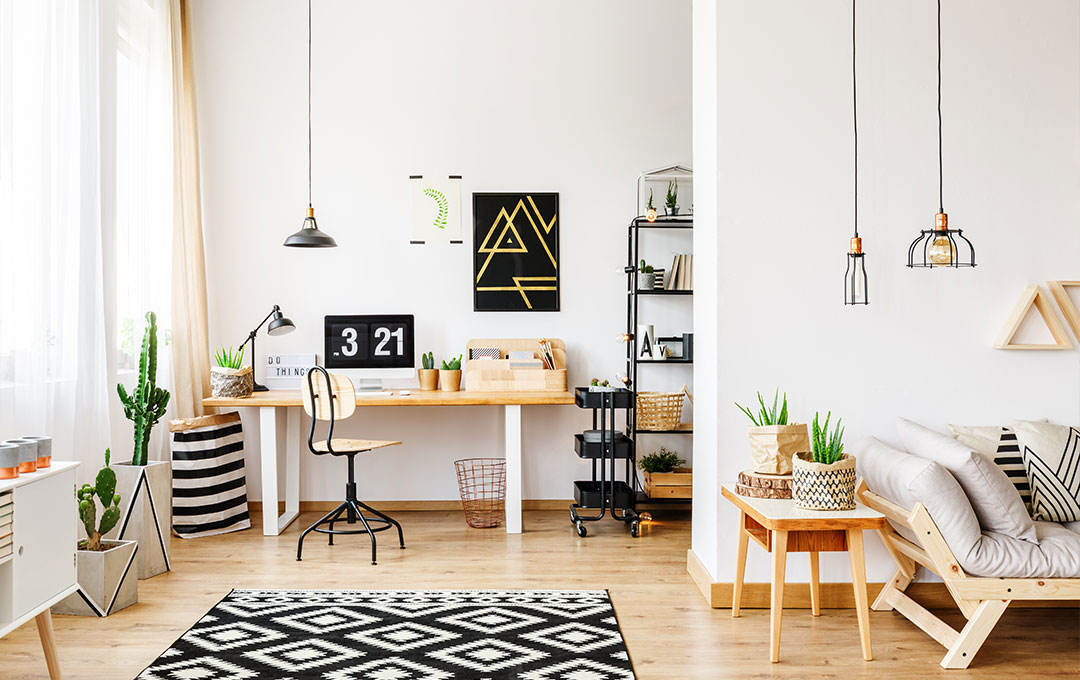 Alternatively, you can organize a small working space in any room. You are advised to avoid locating it in a noisy space such as a living room.
Functionality first, aesthetics second
A working table, chair, and shelves should be organized to your comfort. Choose the right size of the furniture and electronic appliances to fit them properly into the interior. Secondly, think about the aesthetic side of the room. Lamps with golden ornaments will lend glamour and an eye-catching look to the room.
Lighting matters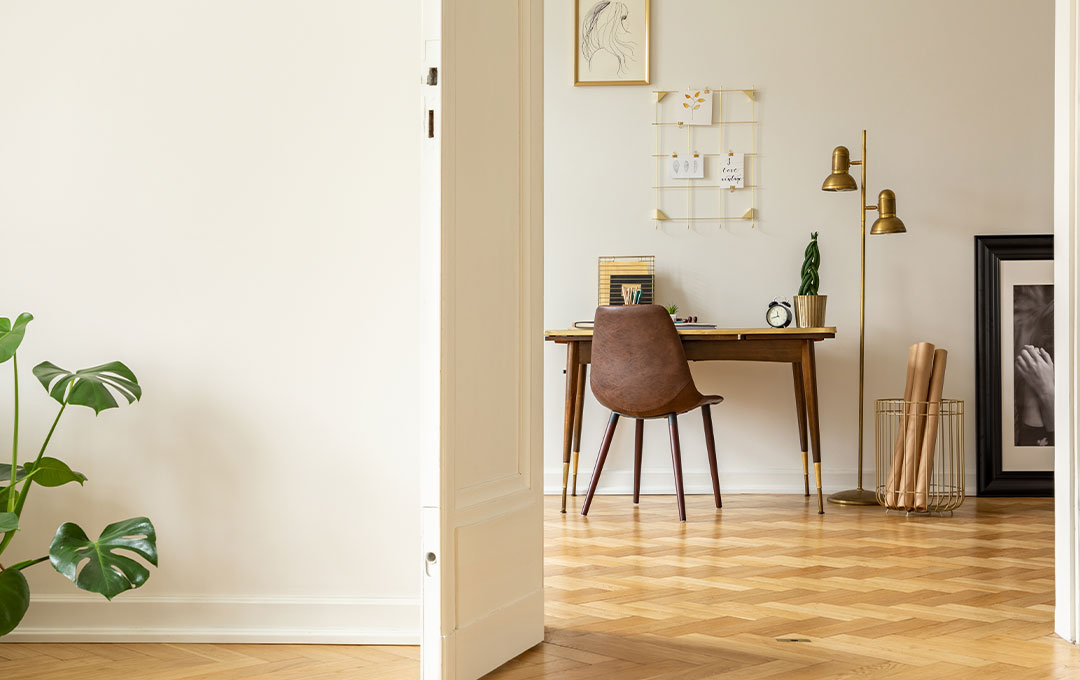 As mentioned above, a working space should be filled with natural light. On the one hand, the natural light will prevent you from getting eyestrain or headaches and on the other hand, it has the ability to lift your mood. What's more, consider placing a computer so that the sunlight cannot reach it.
Work in a colorful space
Colors can inspire you with creative ideas, so make sure to incorporate your favorite colors. Note that painting the walls, shelves, and ceiling the same color will visually enlarge the space.
Horizontal and vertical organization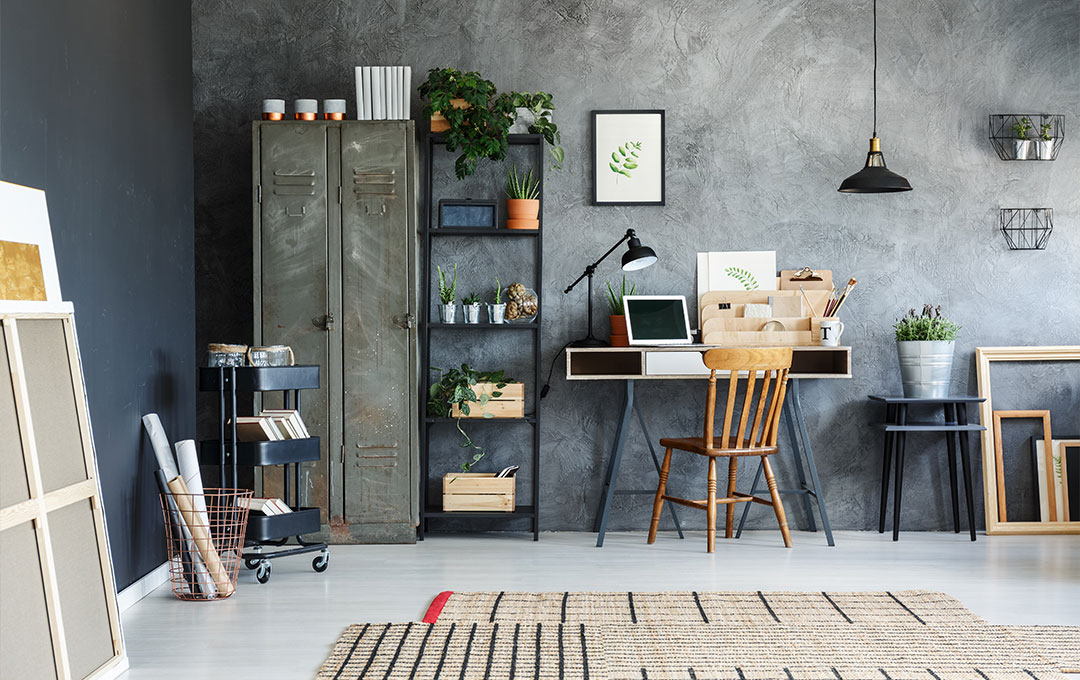 Every centimeter matters when it comes to building a workspace at home. Make sure that you fill the space horizontally as well as vertically. Horizontally and vertically installed shelves can effectively store the work supplies.
Indoot plants
A computer is a must-have item in a working room. Staring at screens for long hours can lead to some health problems. Consider brightening up your working space with indoor plants - they are believed to weaken the negative effects of screen time.