It is when festive decorations appear in our yards, gardens, and streets that we start to realize New Year is about to arrive. 2020 was a challenging year for everyone, leaving us with high expectations for the upcoming year.
Archi makes sure its customers enjoy the New Year celebration at its best. Every New Year's Eve Archi residential buildings are decorated with festive lights. 2020 was no exception with the first New Year decorations set up in the Archi Isani Residential Complex.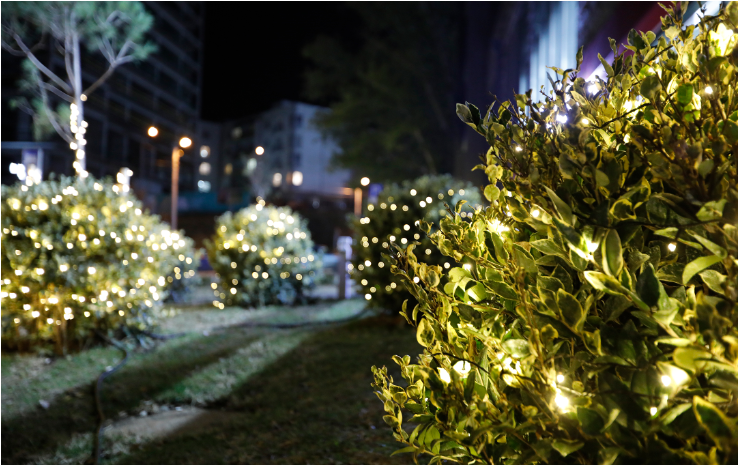 Elene Baratashvili, Head of Archi Marketing Department, believes the festive atmosphere created outside the residential buildings has cheered up the Archi Family members, easing their quarantine life.
"Setting up festive lighting at all Archi residential buildings, we have tried to lift up Archi Family spirits. We felt we had a bigger responsibility towards our customers to help them better overcome this stressful year. We did everything to make sure Archi Family members would enjoy New Year to the fullest,"- says Elene.
Festive lighting at Archi residential complex attracts a lot of attention. A 10 000 sq.m. park, its bicycle lines, bowers, and playgrounds look magical surrounded by the New Year decorations.
"Archi Isani Residential Complex boasts a recreation area with various trees and plants. Wrapping them up with festive decorations add a magical touch to the area. No wonder so many people have been enchanted by its beauty."
Apart from lighting up the residential buildings, Elene emphasizes Archi's annual tradition of giving gifts to Archi Family members.
"2020 was a tough year and we have spared no effort to make Archi Family members happy. This year, the center of our life was home. That's why, we have decided to bring joy into Archi apartments through a special gift, a handmade Gozinaki (traditional Georgian walnut and honey candy) plate that was exclusively designed for Archi residents."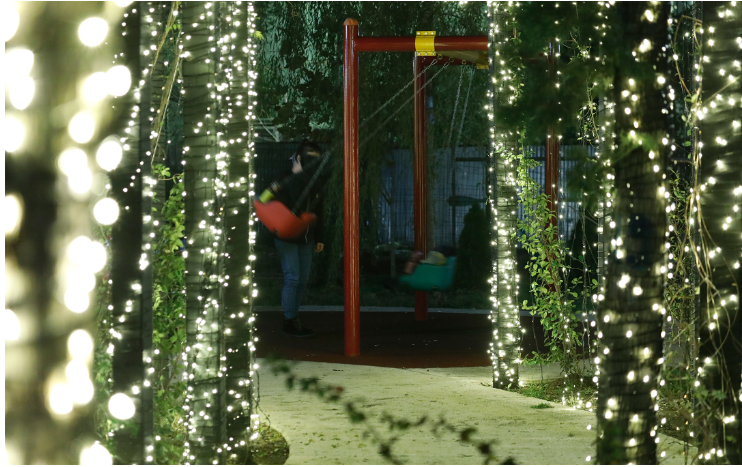 If you want to maximize New Year's joy, you should visit the Archi office at Tbilisi Concert Hall. Here you will find a huge Christmas Tree set up right in front of the office. With 15 000 members already, the Archi Family is yet to expand considering magical New Year discounts offered by the company.