People are becoming more concerned about environmental issues when it comes to creating a festive atmosphere during the winter holiday. There is a growing tendency to opt for Artificial Christmas trees over a natural spruce tree. Aside from being eco-friendly, artificial Christmas trees are a safer and low-budget option. Along with artificial alternatives, people have taken fancy to holiday houseplants. Decorating indoor plants can bring a vibrant and colorful atmosphere into your house.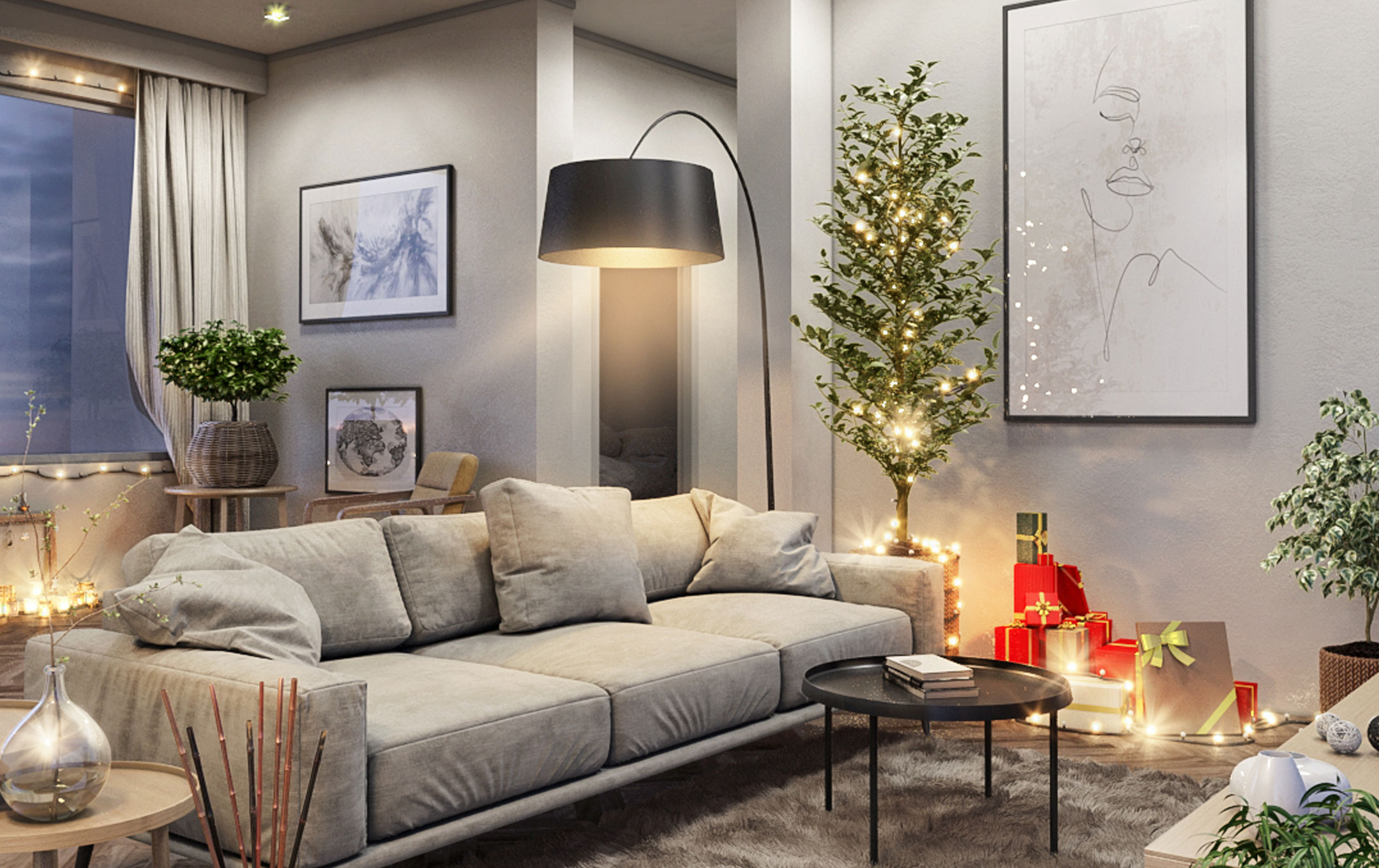 Poinsettia, A Christmas Star
Originating from Mexico, Poinsettia is a popular houseplant all over the world. Having star-shaped colourful leaves, this beautiful plant can cheer up your house during the Christmas season. Christmas Stars start to bloom around New Year and Christmas Holidays.
Poinsettia dwarf varieties love the sunlight and room temperatures between 16 °C and 22 °C. Water them whenever the leaves look dried out.
Schlumbergera, A Christmas Cactus
Schlumbergera, a Christmas Cactus blooms just in time for the Holidays (hence the name). In Georgia, this unusual houseplant is usually referred to as "December", adding a festive touch to the interior. Schlumbergera comes from Brazil to love the tropical rainforest climate. That's why they are likely to be found in humid spaces such as bathrooms and kitchens. Do not forget to regularly water them in December to make sure they bloom until the end of January.
Cyclamen
Cyclamen, an Alpine Violet, resembles a swarm of colorful butterflies. Its pleasant odor and different shapes of petals will become a beautiful part of the festive home decor. Alpine Violets love warm temperatures but avoid placing them near direct sunlight or heat. Do not overwater these small indoor plants, allow the soil to fully dry before watering.
Azalea
Azalea, a bright indoor plant can turn gloomy winter days into spring celebration. This beautiful houseplant starts to bloom in December when bright colors and joy are most needed. No wonder, people send Azaleas as Christmas gifts to their beloved ones. To keep Azaleas look healthy for multiple years, make sure you practice the proper care. Avoid placing them under direct sunlight to prevent the soil from drying out.
Phalaenopsis Orchid
Phalaenopsis Orchid remains one of the most popular ornamental houseplants during the winter holiday season. These houseplants are easily grown in the home and stay in bloom for a long time. Actively engaged in photosynthesis, they should be placed in transparent plastic pots to ensure better access to natural light.
If you plan to decorate your apartment with festive houseplants, Archi Card, a loyalty card from Archi, will help you purchase the right plants at discounted prices.