We are all looking forward to the arrival of 2021. Despite the challenges we have faced in 2020, we are still excited to celebrate New Year. It is the magical power of New Year to cheer us up when things are not going well. There is nothing more heartwarming than family members getting together to decorate their home for New Year.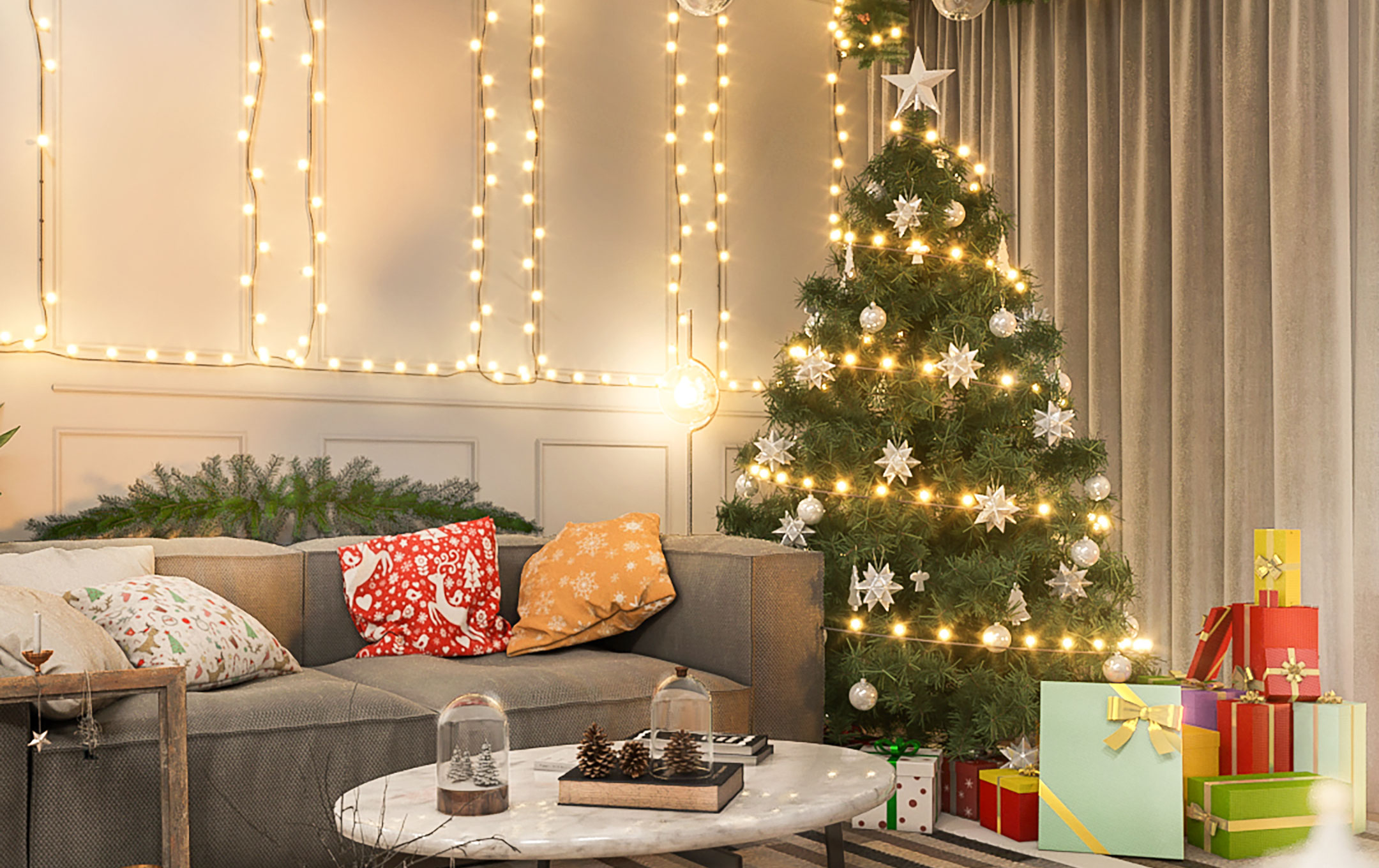 Classic decoration
If your apartment has a classic interior design with an abundance of black and white colors, go for red and green festive decorations. Christmas trees decorated with red ornaments bring New Year's mood as well as elegance into your apartment.
Minimalism is not that bad
The latest interior design trends prefer a minimalist approach. Minimalism is a good choice when it comes to New Year decorations, too:
The moderate use of New Year decorations works especially well in micro-apartments, making them look cozier.
Organizing festive lighting is a challenging task, so try to find a Christmas tree that comes with string lights.
You are advised to use only two colors and their shades.
Spreading great aroma, fruits, and plants make great festive decorations without spending a fortune.
It is snow that makes New Year a real celebration. You can use handmade paper snowflakes and stick them onto the windows to create "snow" vibes at home.
Best material for New Year decorations
New Year decorations are made of soft as well as hard materials such as glass and metal. Dark interior design requires metal ornaments, making the space brighter and more elegant. What's more, the combination of grey, golden, and silver accessories is a perfect choice for New Year decoration.
New Year table decoration
New Year table is all about family gatherings and a cozy atmosphere at home. Try to trim a table and chairs with festive accessories as well as plants.
Lighting
The central element of New Year decorations is lighting. Festive lights look magical wherever they end up around the Christmas tree, onto the windows, or the walls. Don't forget to use tiny LED string lights of different shapes. Candles and lanterns are effective, too.
Other New Year decorations
Each Family has its unique tradition of setting up festive decorations at home. Colorful lights, candies, twinkling accessories, nuts, candles or light installations bring a cheerful atmosphere into our apartments. However, there are other festive decorations that carry deeper meanings.
For example, New Year Crown symbolizes eternal love, luck, and health and it is usually hung onto the doors. This beautiful decoration can be embellished with golden and silver strips, pinecones, and toys.
Don't forget to watch Archi's New Year commercial to fill yourself with warm and magical feelings.