Buying an apartment is the most important decision we make in our lives. On the one hand, it brings great excitement to us and on the other hand, we can turn it into a profitable investment. If you decide to buy an apartment, there are 8 reasons why you should choose Archi as your life guide.
Favorable Location
Archi offers a wide selection of apartments located in almost every district of Tbilisi. The company's 14-year experience includes 26 completed and 20 ongoing projects in Tbilisi. Additionally, Archi has one completed residential building in Batumi, a Black Sea resort and an ongoing project Archi Kokhta in Bakuriani, a ski resort. Archi customers have the possibility to pick a desired location from a long list of options.
Energy Sufficient Construction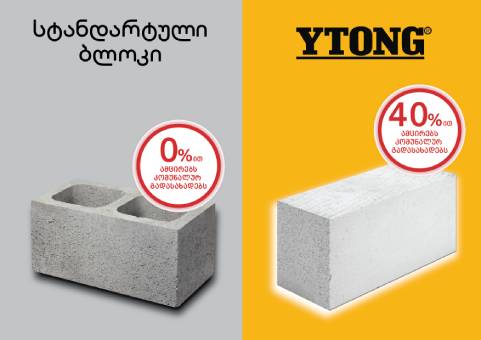 Energy sufficient construction is getting more and more popular these days. Archi follows contemporary trends and uses energy sufficient materials in construction. Archi's major energy sufficient material is a block supplied by the German brand Ytong. The walls built with Ytong blocks preserve the room temperature longer and provides the desired climate. Consequently, the heating or cooling of a building consumes 40% less energy. Energy-saving blocks can reduce heating costs in winter and keep the climate cool in summer without air conditioning. Additionally, Archi apartments incorporate energy-efficient low-E glasses.
Premium Frame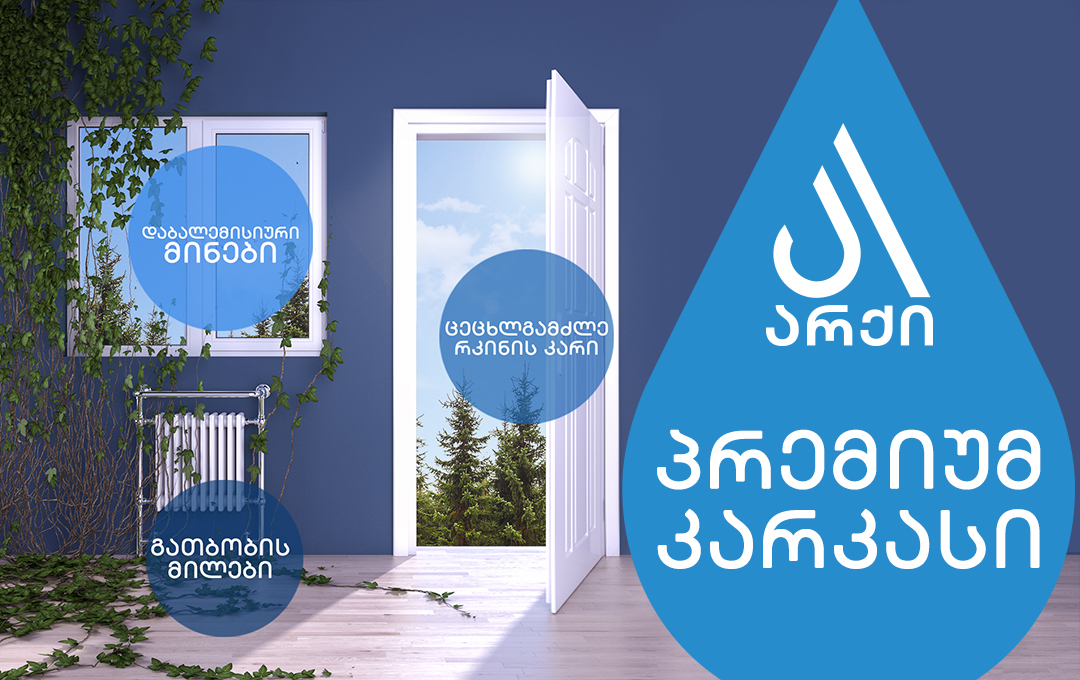 The completed Archi projects are delivered to their owners with White and Premium frames. Premium frames are an innovative product by the company to make moving out an easier process. There are three types of building frames – white, green, and black. Archi premium frame is an alternative to the green type. Premium frame incorporates certain features such as self-leveling floor, Isogypsum plaster walls, home wiring, and low-E glass. As a result, all the residents have to think about is the interior design and accessories for their apartment. If you are looking for a fully finished and furnished apartment, Archi has two options for you - Archi Tamarashvili and Archi Tower apartments.
Payment Terms
When it comes to buying a house, the cost and favorable payment terms are to be considered in the first place. Archi cares about its residents by providing tailor-made payment methods for every age and income group. The company makes sure young people are able to buy their first apartment. Therefore, apartment seekers can buy an Archi apartment without an initial deposit or income statement. All they need to have with them to buy an apartment at Archi is an ID card.
Discounts
Along with custom-made payment terms, Archi provides various discounts for the customers almost every month. Discount campaigns are always attended by the multitude. Moreover, the company offers discounts for Georgian emigrants. Archi provides special terms exclusively for the emigrants to help them return the country.
#ArchiCares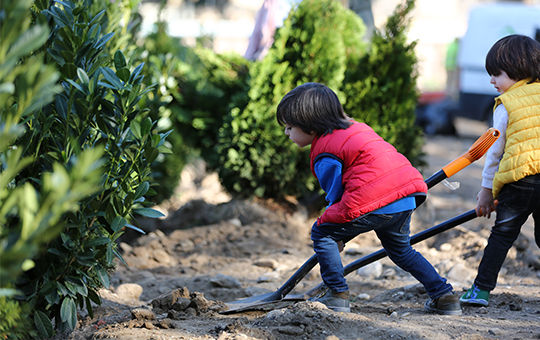 Archi takeს social responsibility to make Georgia a better place to live in. The company focuses on environmental protection, a healthy lifestyle, Georgian sports and children care. For example, Archi makes sure to plant a tree after covering an area of 10.sq.m. and boasts about being a general sponsor of the Georgian football club "Samtredia". What is more, together with Archi family members, the company is able to organize various charity campaigns.
Archi Card
Since apartments with Premium Frame are fully finished, Archi offers its customers Archi Card to help them decorate their houses properly. The card gives them the possibility to buy furniture, household appliances, repair materials or accessories, or enjoy gyms, beauty, and medical centers at discounted prices from Archi's partner companies.
Taking Care of Archi Residents
Archi family unites 15 000 people who have chosen to live in Archi apartments. The company assumes the responsibility to provide continued support for them. Archi tries to improve the quality of Archi family life by organizing entertainment events and providing gifts for the residents on feast days.