Energy overconsumption in the world leads to an ecological crisis, which in turn contributes to climate change. The latter has a negative and destructive impact not only on the environment, but also on our health. Energy efficient buildings are one of the best ways to tackle the problem. What does energy efficiency in construction mean? What are its benefits?
Energy efficiency is the optimal and limited consumption of industrial or household energy to perform the same task. Energy efficient construction doesn't affect the comfort of our home. The key principle of energy efficiency is prioritizing energy reduction over its production. Energy efficiency uses energy waste to increase our comfort. Besides environmental protection, saving energy have other benefits such as stabilizing the climate of our home to reduce utility expenses. The main components of energy efficient buildings are external Rockwall thermal insulation, low-E glass and floor as well as high-quality windows and doors.
Archi uses energy-sufficient construction blocks supplied by the German brand Ytong. The main characteristic of Ytong is thermal conductivity. It has about 6 times less thermal conductivity than conventional concrete blocks. Less thermal conductivity results in energy savings. Consequently, the heating or cooling of a building consumes 40% less energy. Energy-saving blocks can effectively save energy - reduce heating costs in winter and keep the climate cool in summer without air conditioning.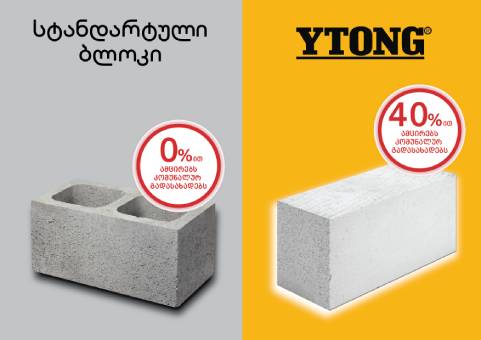 Moreover, Archi uses energy efficient low-E glass. It blocks infrared and ultraviolet rays to maintain the incoming light in a room. Typically, a microscopic layer of a special material thinner than a human hair is applied to the glass. Consequently, the low-E glass is transparent reflecting the heat of the room. As a result, the climate of the room remains unchanged.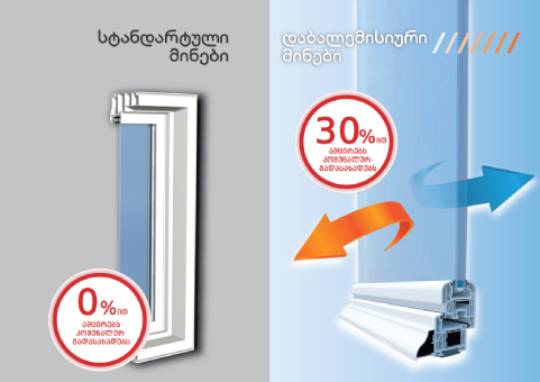 Energy efficiency is a reasonable choice, contributing to energy conservation, cost reduction and environmental protection.