Colors play an important role in our lives. Some studies have shown that colors affect our emotions, productivity, energy, and health. Selecting the right colors for home is enjoyable and at the same time, a very challenging task. When it comes to choosing the color for a room, we have to consider our lifestyle, occupation, and the amount of time we spend in this particular room. We can all agree that most of our time is devoted to a bedroom. The bedroom environment can have a significant impact on our sleep quality, which for its part, affects the quality of our life. Choosing the right bedroom color will help us build a comfortable space to rest and sleep. Due to our unique characters, we should rely on our intuition while picking the bedroom color. However, there are general recommendations that can help us find the best color for the bedroom.
Trusting our intuition does not mean overlooking the role a bedroom plays in our daily activity. For example, while some people love to wake up and start the day's work in the morning, others find themselves more productive at midnight. Compared to night owls, morning people need an abundance of sunlight and bright colors such as pastel tones, dim yellow, light blue and green, and pastel pink. These colors stir positive emotions as well as help us wake up easily. Apart from giving the room a spacious appearance, bright colors can also help us cover up flaws. For example, if we find that our bedroom door does not fit the interior, we can paint it the same color and easily solve the problem.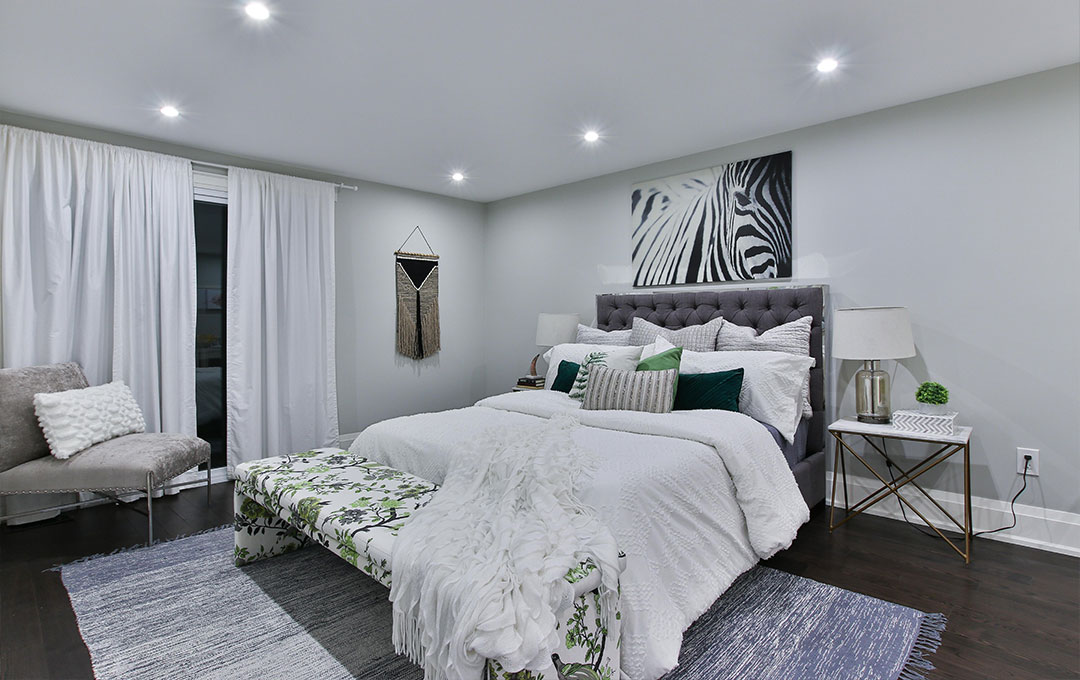 As for dark colors, they, too, can contribute to the comfortable atmosphere in a room. Blue, green, and grey have a soothing effect. Use different shades of one of these dark colors to create an effective interior.
Unlike the previous craze for neutral colors, modern interior design is going for louder colors such as purple, blue, black, and even pink. They effectively add a touch of glamour to the bedroom.
One of the easiest and traditional solutions to choosing a color for the bedroom is the combination of white and blue. They do create a delicate and calm atmosphere for sleep. White can be effectively replaced by turquoise. Being a very self-centered color, turquoise does not require additional decoration. What's more, adding grey to this combination will establish a Scandinavian style.
The combination of beige and lemon is a very popular trend in 2020, creating an unusual, cozy, and warm décor. While beige has a soothing effect, lemon is associated with the sun rays. The combination contributes to a spacious and brighter atmosphere in the bedroom.
Size does matter when it comes to choosing a color for the bedroom. Dark colors perfectly fit spacious bedrooms. In that case, the preference is given to brown walls accompanied by the light color furniture. The combination of brown and light colors has a cappuccino effect.