The most popular question while painting the interior is how we can enhance the space of a room.

Paint and color

Let's start with a discussion of colors. The use of light and dark colors in the same space creates a contrast that gives the space a depth effect. When discussing how to visually enlarge the room, keep in mind that medium tones and shadows will make your space look smaller. The use of dark and bright white colors creates the illusion of a much larger area.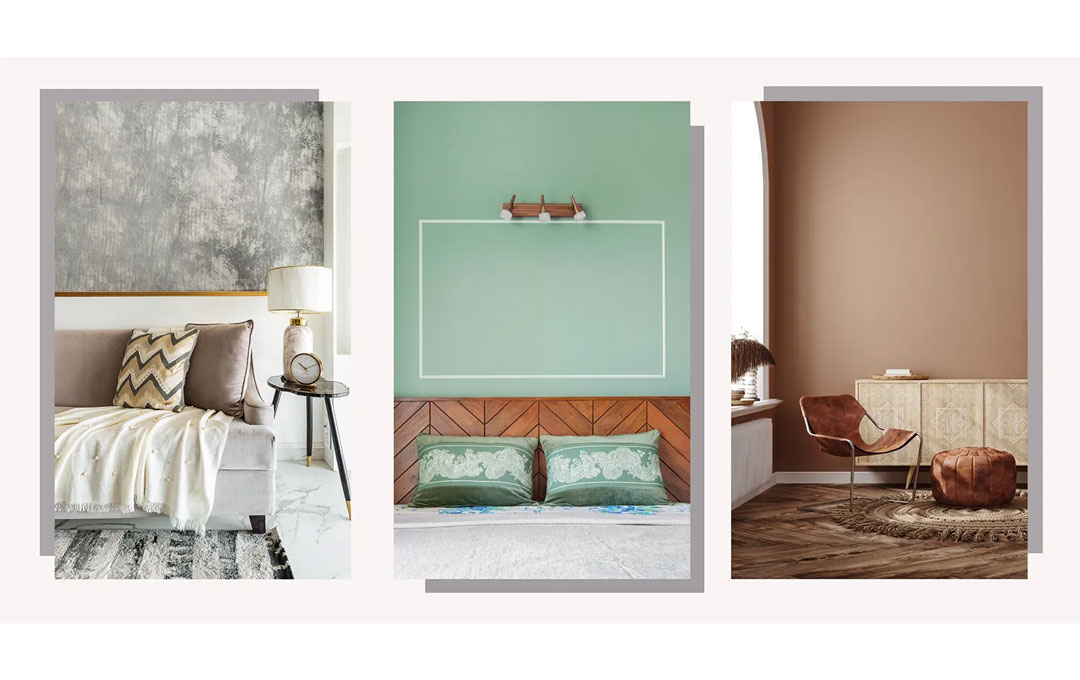 Small rooms are not always square. Some may be narrow and long. When considering the width of a narrow room, note that light and cold tones are perceived from a greater distance, making the room more spacious. Warm and dark colors have the opposite effect. For narrow and long rooms, paint two walls a darker shade than the color of the two other walls. This brings the walls closer together and creates the effect of a square room.

There are a few painting techniques to achieve a room-enlarging effect. Choose one primary color — when using different colors, the eye automatically stops at the line where one color ends and another begins, creating the boundaries of the room. When you use only one color, the space will appear continuous.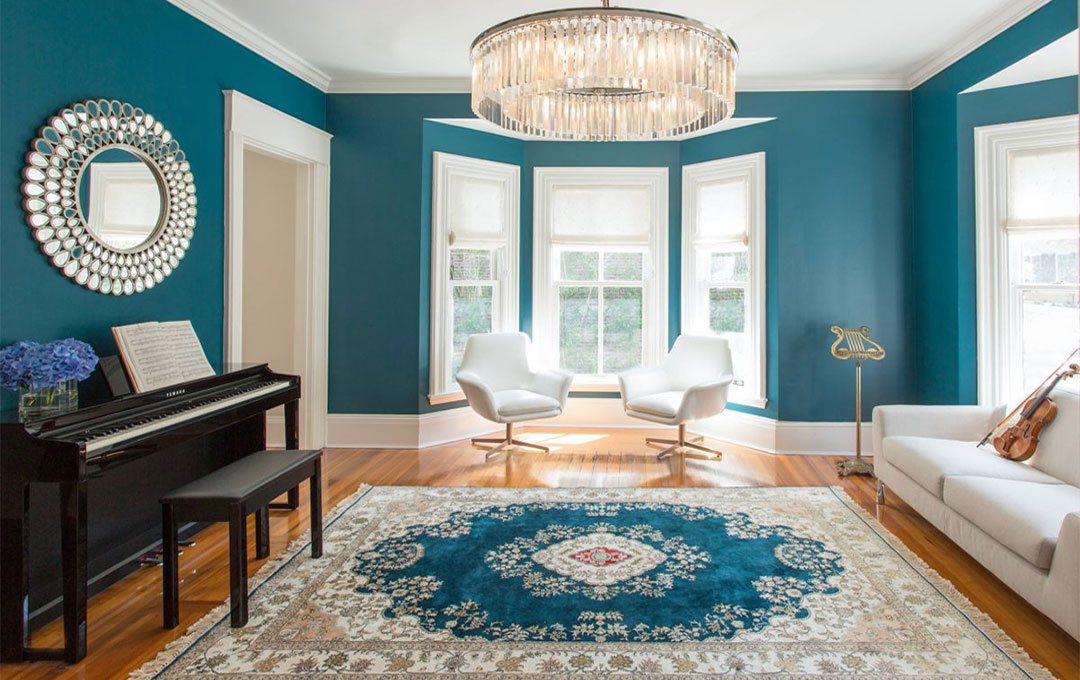 Use stripes – horizontal stripes will make a wall look longer, and vertical stripes – higher. White and its many shades are the most optimal choice to visually enlarge the space. This reflective color will create a light, spacious and airy atmosphere. For more inspiration, take a look at the illustrations below, which show how the paint can transform the volume and space of the room.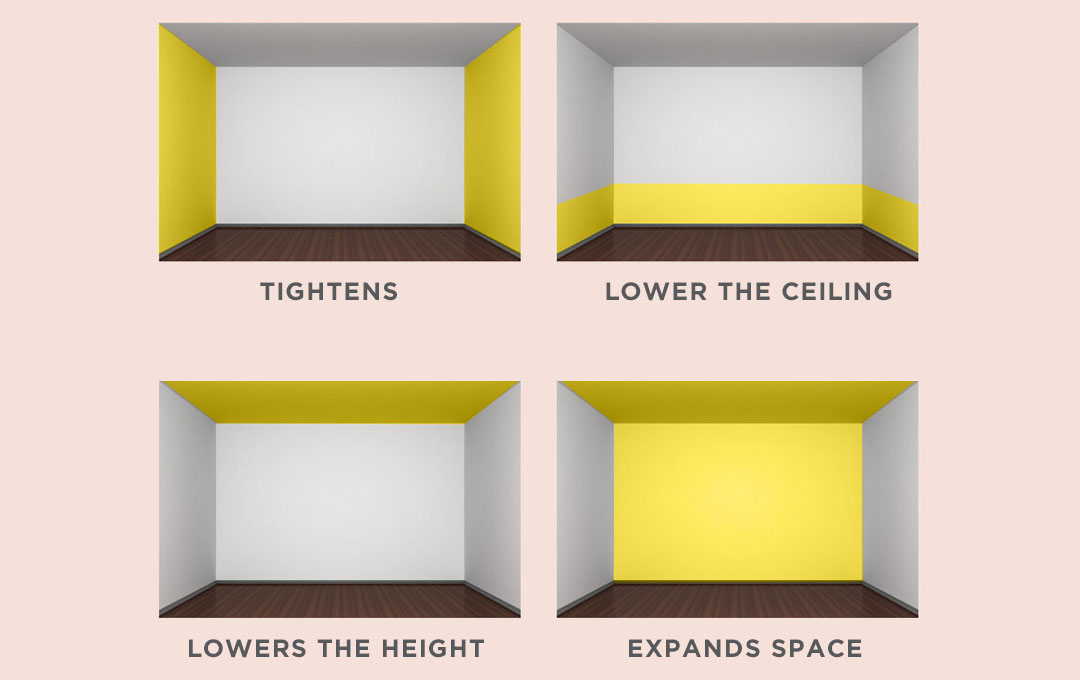 The painting of two opposite walls tightens the space, making it ideal for a large room. This technique of wall painting visually shortens the walls, which is perfect for rooms with high ceilings. Painting the ceiling makes the room livelier. However, painting the central wall and ceiling will increase the space of your room. Painting the walls and ceiling in one light color makes the room more spacious.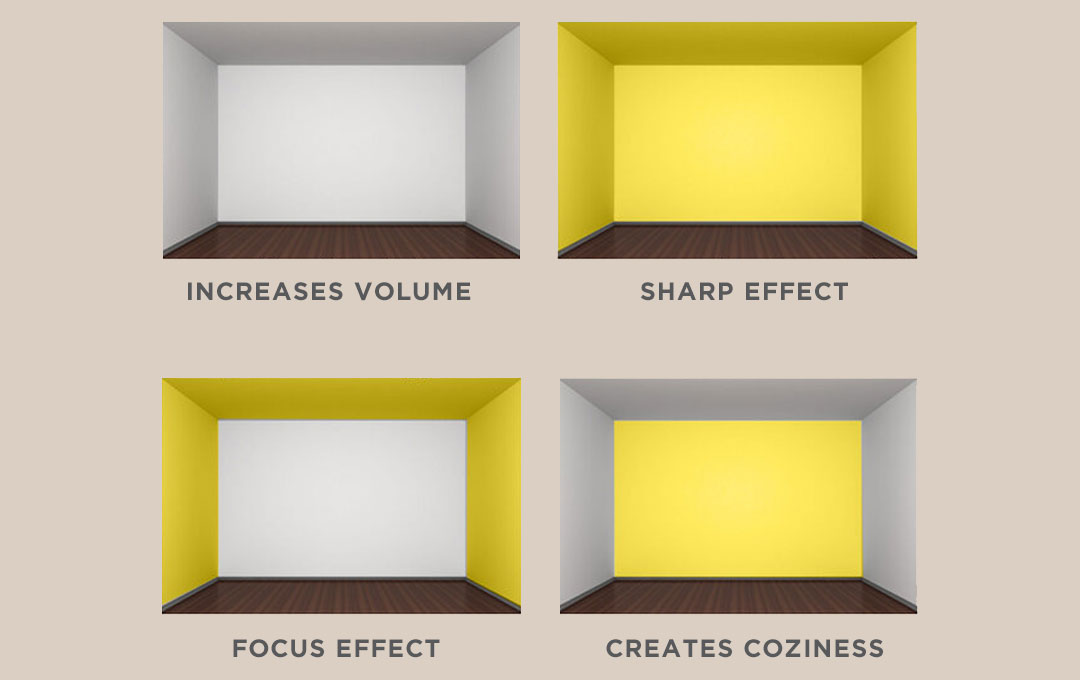 Coloring the walls in a bright tone creates a dramatic effect. Painting the opposite walls and ceiling in the same color contributes to a sharply focused space. Only painting the central wall is ideal for a large room, as this technique makes a space cozier.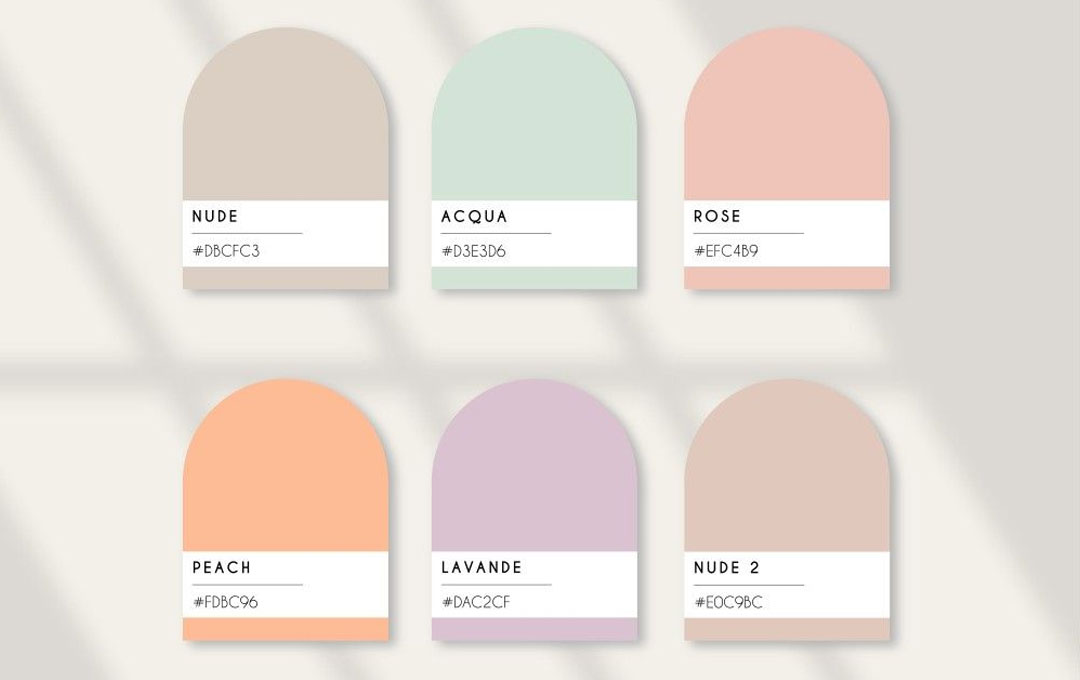 If you are moving to a new house and are preparing to paint the wall or want to update the old decor, Archi Card, which is given to Archi residents immediately after buying the apartment, offers discounts at our partner companies. Choose your favorite store, present Archi Card, and enjoy great discounts on various household items.