Nanyang is a southern Chinese art movement that has been introduced into architecture and interior design. Nanyang is a blend of traditional Chinese painting and Western art. It is actively found in the works of Chinese immigrant artists. For artists who emigrated to Singapore, Malaysia and other southern countries, tropical landscapes were a novelty, a source of inspiration and a great influence on them. Tropical fruits, jungle landscapes, a mixture of Western watercolors and oil paints are illustrative of the paintings. The paintings were completed with Chinese ink.
Nanyang in Architecture
The European invasion of China influenced Chinese culture and introduced Western architectural styles. Nanyang style was born from the mixture of European and Chinese culture. This style is very well seen in the architecture of Shanghai. The West introduced verandas, semi-open terraces, into Chinese architecture.
Nanyang in interior design
The Nanyang-style interior features many vintage items. Thanks to materials with oriental motifs, forest and plants, the interior does not get dark, it keeps the light. How to create the interior of Nanyang?
Bright and warm colors
Green, yellow, blue and white colors are widely used in Nanyang style interior decoration. These colors are bright and create a positive atmosphere in the space. Green is a color inspired by nature and goes well with dark wood texture furniture, giving the space a sense of calmness.
Space
According to the philosophy of Feng Shui, there should be space in the room. Therefore, we should not use a lot of things, we should not overload the room, so that the energy in the space flows freely.
Natural materials
The main materials of Nanyang style are wood and stones. Simple forms are used that resemble the natural forms of the outside world.
Wallpaper
Tropical landscapes are an integral part of Nayang. It inspires people, awakens the desire for adventure and excites them.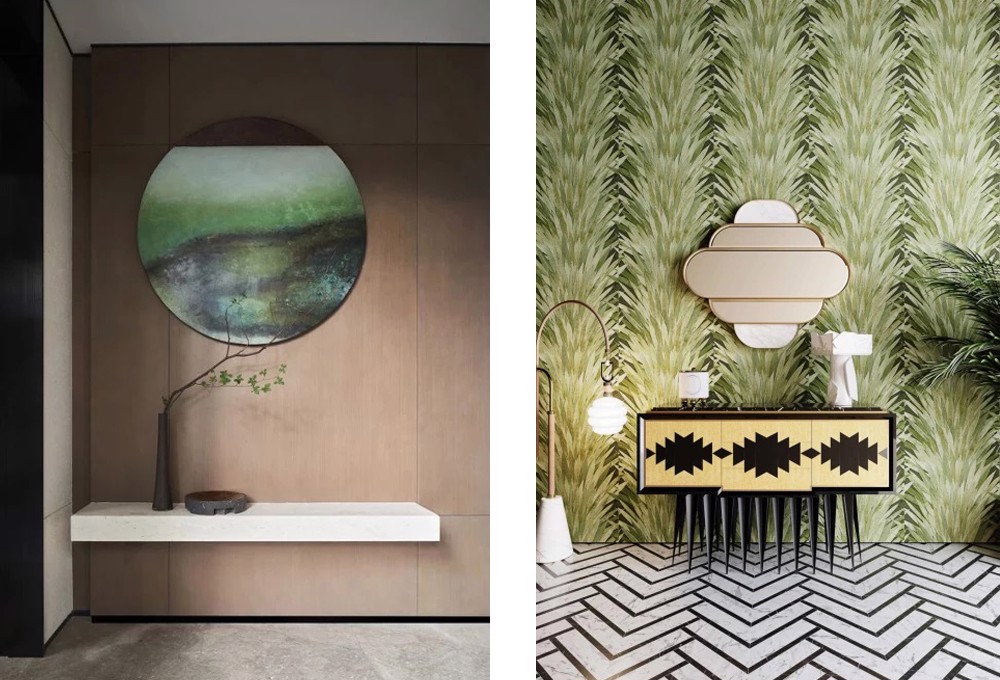 Arches
Arches were widely used in Nayang architecture and are now actively used in interior spaces as well. Arches make the space more free and elegant.
For people who love innovation, nature and oriental aesthetics, using Nanyang style in the interior is a really good idea.