Did you know that home color choices reflect your personality and desires? In interior design some colors express energy and happiness, others mean tranquility and comfort. A kitchen, which is usually described as a heart of a home, requires a careful selection of colors. This is the place where families gather, cook delicious dishes, and enjoy pleasant aromas.
The color green is associated with nature and a healthy lifestyle. No wonder a green kitchen can motivate you to follow a healthful diet. Green paint can turn a kitchen interior into a sophisticated, fresh, and tasteful space. It will light up and adds some elegance to a room.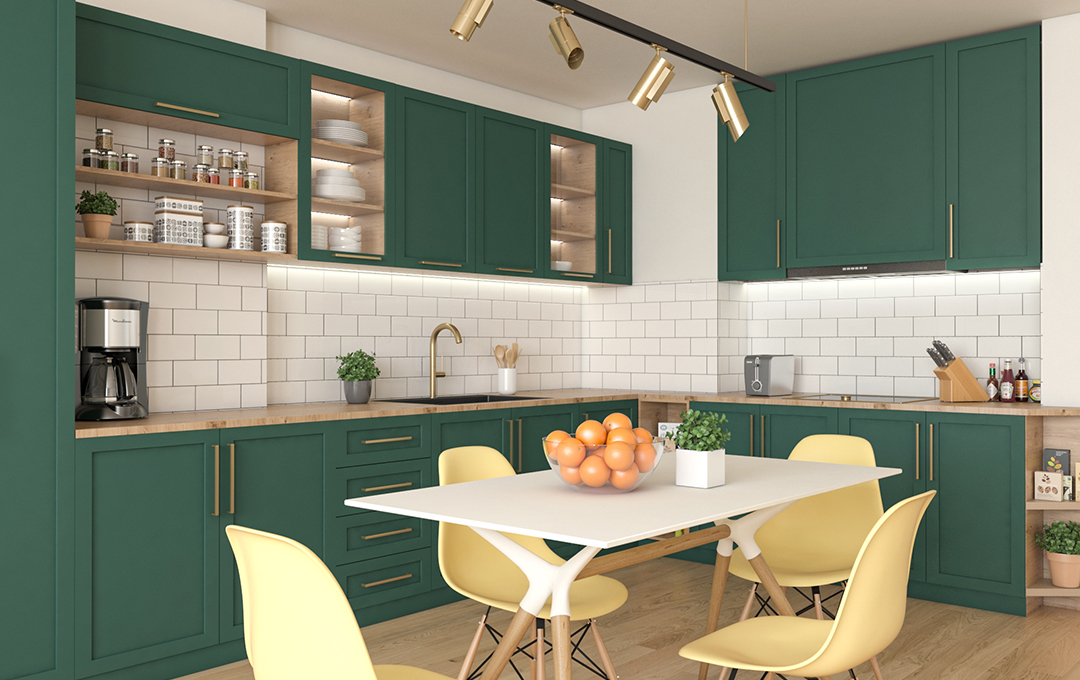 Have a look at some tips on incorporating green into your interior.
A combination of green and white
A combination of green and white colors is able to achieve an interesting and contrasting interior. In a kitchen, dark green cabinets are often paired with white walls. This contrasting look balances light and dark in a room. For a lighter kitchen, go for white tiles.
Gold and green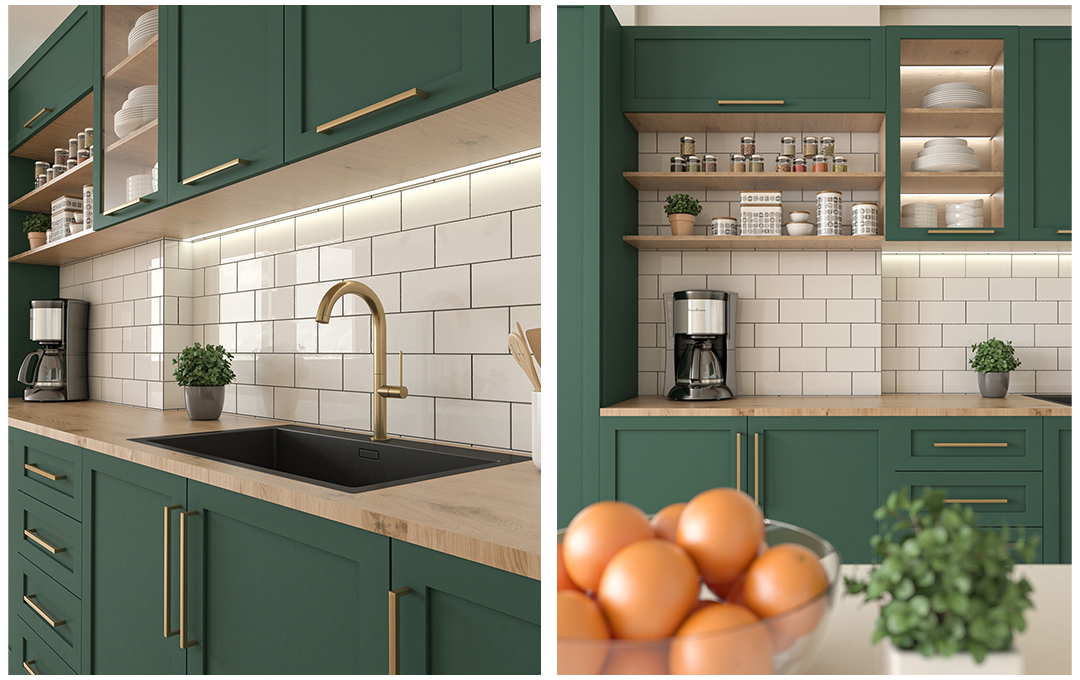 The main advantage of green is its variety of different shades, which makes the color suit any style. For example, olive green works well with gold. The olive green's neutral look can be brightened with gold door handles.
Have fun with colors
Green is a perfect color to form various interior styles at home. Pairing it with different colors will turn a kitchen into an eclectic interior. For example, dark green accompanied by terracotta tiles and marble surfaces makes a perfect mix. It brings a sense of stability and aesthetics into a space.
Choose a pattern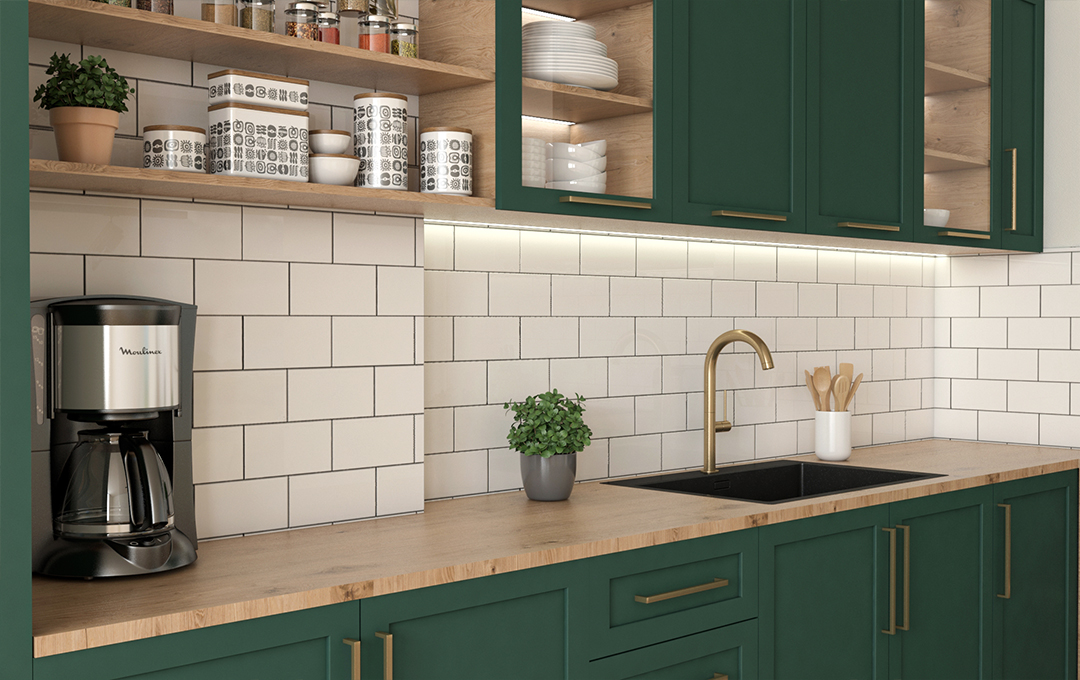 Choosing your favorite pattern will make your home a more welcoming space. In a green kitchen, go for a pattern that features the same colors and shapes as cabinets.
Green as an accent color
If green is not your favorite color but you aim at a fresh kitchen interior, you can use green as an accent color. A green kitchen island is enough to do the trick. Accent green goes well with pink tones. For example, green and dark pink shades make a fantastic look.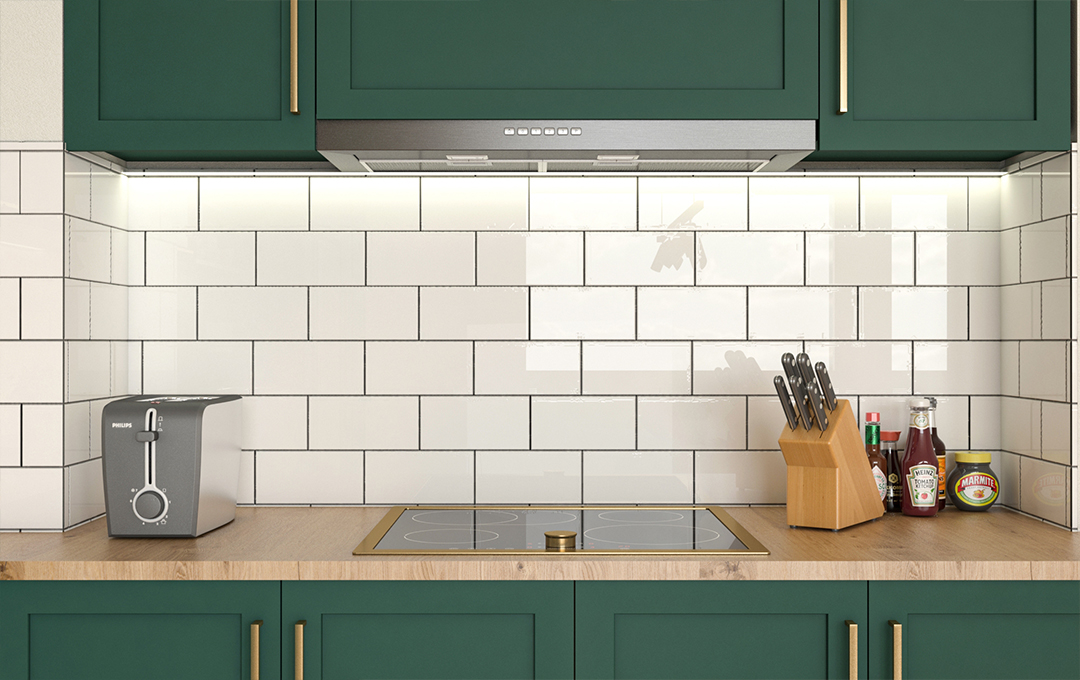 We would like to remind you that if you are an Archi resident and hence, an Archi Card holder, you can purchase kitchen items with great discounts at Archi's partner companies.