Archi offers a wide range of apartment options. The smallest Archi apartment measures 43 sq. m. found in the Archi Isani building C. The majority of apartment seekers prefer small apartments over larger ones. The main thing they worry about is how to decorate the space functionally and practically. To create a comfortable and cozy environment with all the necessary decorations, one needs to know how to use free space wisely. Archi offers its customers white and premium frame projects, incorporating metal-plastic doors and windows, heating pipes, low-E glass, properly set up electrical wiring and balcony ceramic granite flooring. In addition, the company gives customers the possibility of tailor-made planning.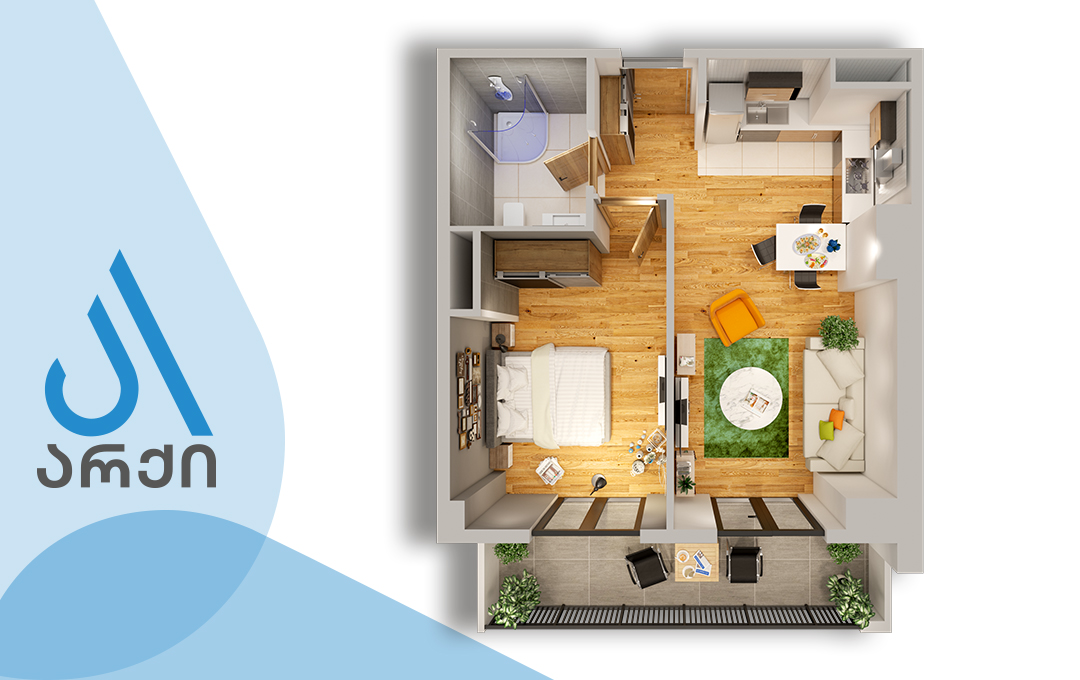 It is possible to make a small house look bigger. One of the ways to reach the effect is to paint the ceiling or cover it with wallpaper and thus to make the ceiling look higher and a room bigger. When it comes to colors, dark colors absorb the light, while bright ones create the illusion of a larger and cozier space. Besides, to make a room appear bigger, walls and floors should be painted in light colors too. As for the furniture, a multifunctional bed, sofa or storage accessories would be ideal options, taking up less space. Other house items such as toys, clothing, books, and magazines can be kept in additional storage accessories.
In order to avoid creating an overly decorated atmosphere, one should go for a few bigger house accessories such as a large wall picture. Besides, light can also be used for increasing the perceived size of the room. For example, an elegant and classic glass table that reflects the light will make a house appear spacious. Meanwhile, one big light is less effective than a few medium-sized lamps spread over the room.
All Archi residents receive an Archi card that enables them to enjoy discounted products from Archi's partner companies. The companies offer a variety of products such as furniture, repair and décor materials as well as technology. You can make your house cozy and beautiful with the help of Archi!