The quality and aesthetic value of a building are measured by the material used for its construction. Archi uses a variety of quality and durable materials. For example, the high-quality Alucobond is used for Isani and Mukhiani projects, while Archi Nutsubidze is built with the Wienerberger materials from Belgium. Let's discuss the materials in detail:
The most popular and demanded Isani and Mukhiani projects are decorated with the Alucobond material. This high-quality material comes in a variety of colors and shapes. Fireproof panels are lightweight but durable. The panel has a fire-resistant core and surface and is fully recyclable.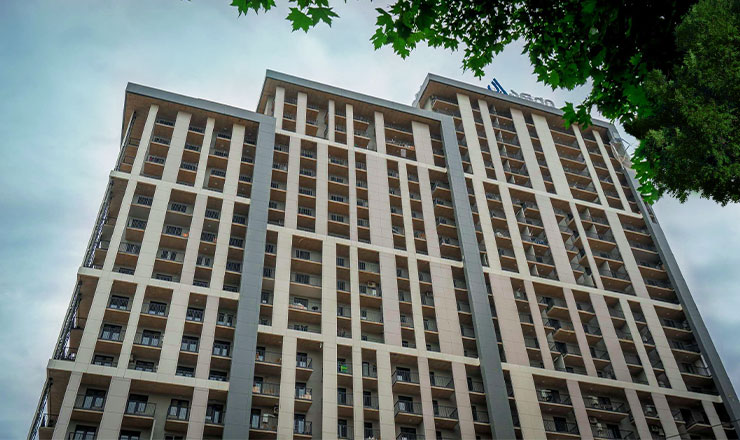 Archi Nutsubidze is one of the company's most interesting projects. The building is decorated with the brick tiles supplied by Wienerberger. The material from Belgium gives this salon-type building an additional charm. The supplier itself is one of the best and distinguished companies in Europe. The tiles are characterized by low weight and high quality. The core and surface of the material are fire-resistant.
Another material used for Archi projects is Abet Laminati. It is a wooden decorative material designed for outdoor applications. This fire-resistant material is manufactured in Italy. Solid and compact Abet Laminati prevents rain from reaching the exterior of the building and what is more, the convective currents between the panels and the exterior absorb accumulated moisture on the back-side of the panels. Aside from humidity and weather resistance, the panels are anti-static and environmentally friendly. They can easily be cleaned and recycled.