The living room is one of the most multipurpose spaces in an apartment. It is where we gather to watch TV, rest, eat, work out, dance, or study. The living room's key purpose is to make us and our guests feel relaxed. It is important to create an interior design tailored to its owners' needs. We should select those colors, furniture, and fabrics that contribute to the coziness of the living room as well as our happiness.
The focal point is a fundamental element to make the space look well-arranged. It is the first thing that catches your eyes when you walk into a living room, be it a built-in fireplace or a landscape drawing. If you do not have a fireplace or a drawing, you can group furniture around a TV as a focal point.
Modern and Comfortable Floor
The living room flooring affects how its owners use the space. If you do not want to distract your eyes from the focal point to the floor, try to select neutral colors for it. One of the best solutions is to use wooden material or to install carpet tile flooring. The latter creates a vibrant atmosphere and is resistant to floor damage or stain marks. The carpet flooring is often referred to as the room's "fifth wall".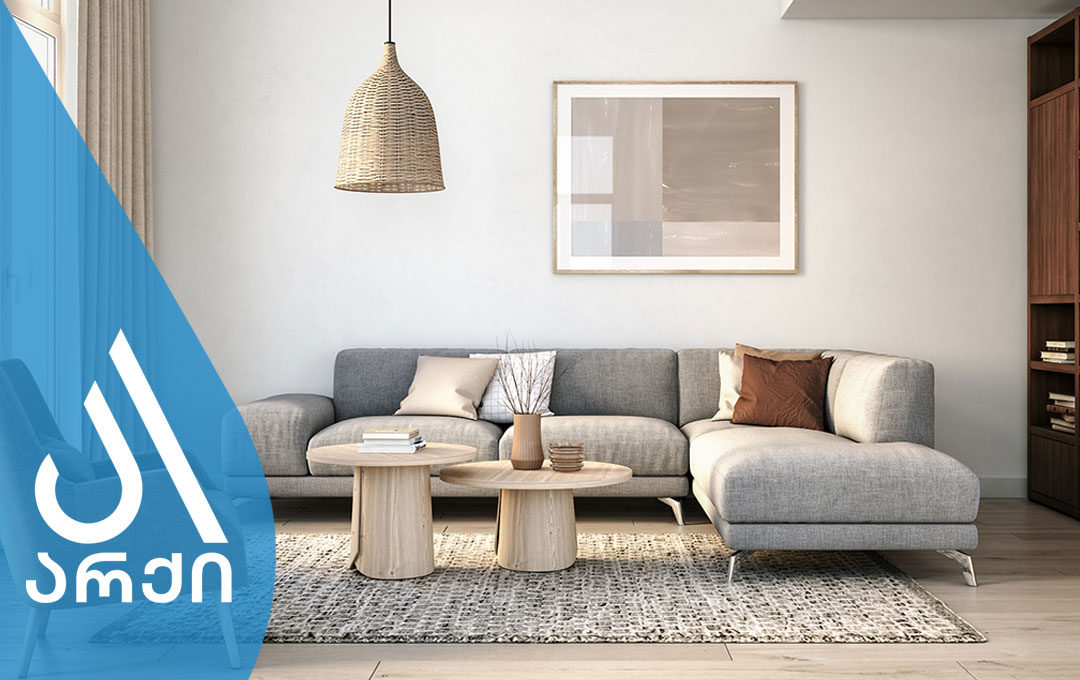 The living room is where we interact with our family members or guests. The right selection of furniture makes communication easier. Arrange sofas and chairs so they face each other. That way you will create a warmer and natural atmosphere. As for the furniture upholstery material, use natural and synthetic fabrics. Cotton and linen are the best options for the living room furniture. Besides, you can use synthetic fiber as a low maintenance material.
Use Colors to Create Mood in a Living Room
The right selection of living room colors can put you and your guests in a good mood. White and light colors can create a dull atmosphere, while black and dark colors evoke an association of a cave. So, the solution is to use the mixture of light and dark colors that can create a vibrant and dynamic atmosphere. For example, you can paint your walls white accompanied by cream fabrics, copper flooring, grey furniture, and blue-green storage drawers.
Natural lighting is prioritized in a living room. However, you can use the mixture of both natural and artificial lights. Besides, try to use the floor and table lamps to make communication and relaxation easier.
The living room reflects your character and personality. Drawings, decorations, and accessories will help you achieve that goal.