If you can not find the words to describe your dream kitchen, you have come to the right place. Here we review popular styles of kitchen spaces from modern farm house to Scandinavian inspiration. Consider the many factors that influence the creation of the best kitchen for both your home and lifestyle, including the amount of square footage and your unique taste
Contemporary Kitchen - A flat front cabinet that looks like sleek modern furniture, instead of a traditional kitchen cupboard, is one of the hallmarks of a modern kitchen. Similar spaces are known for combining function and beauty. The dramatic, white marble panel surface creates a higher-level design visual than other more common and less expensive materials such as granite or butcher block. Remind yourself that the best kitchens, regardless of their style, should be arranged according to your lifestyle.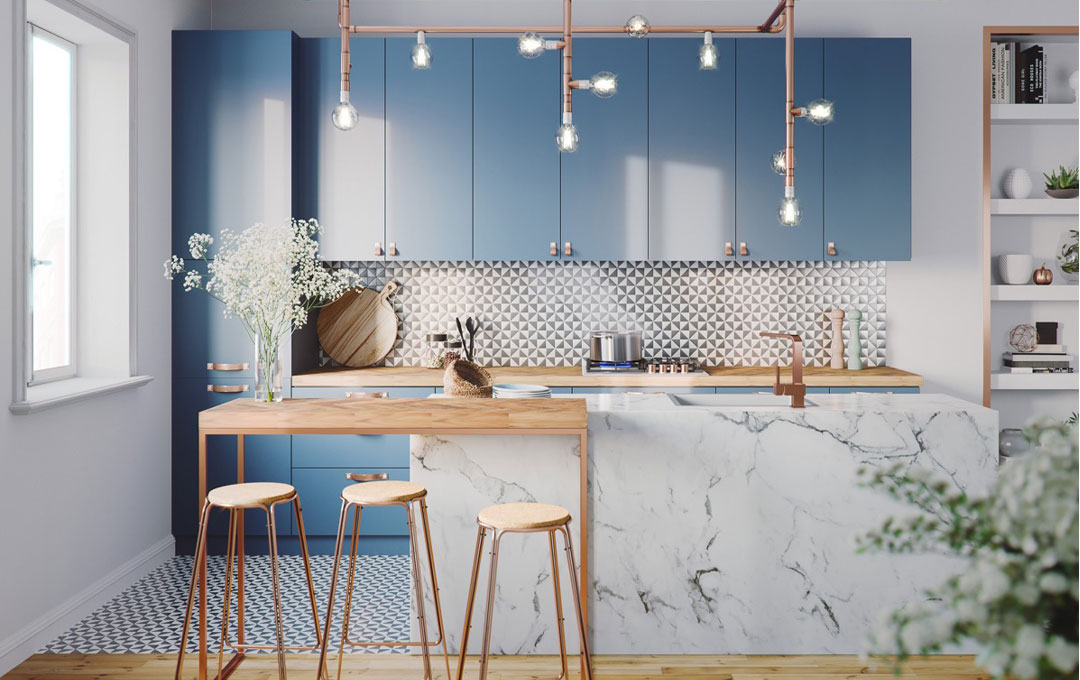 Modern Farm House Kitchen - Arguably the most popular kitchen style these days is modern farm house design. It combines modern features of wood and sometimes industrial design that have the atmosphere of a historic home and can withstand daily wear and tear. A lovely example is this wonderful white kitchen. Metro tile - the main element of the appearance gives a tone of both beauty and functionality. Natural wood tones, especially in the form of open shelves, are another hallmark of the style.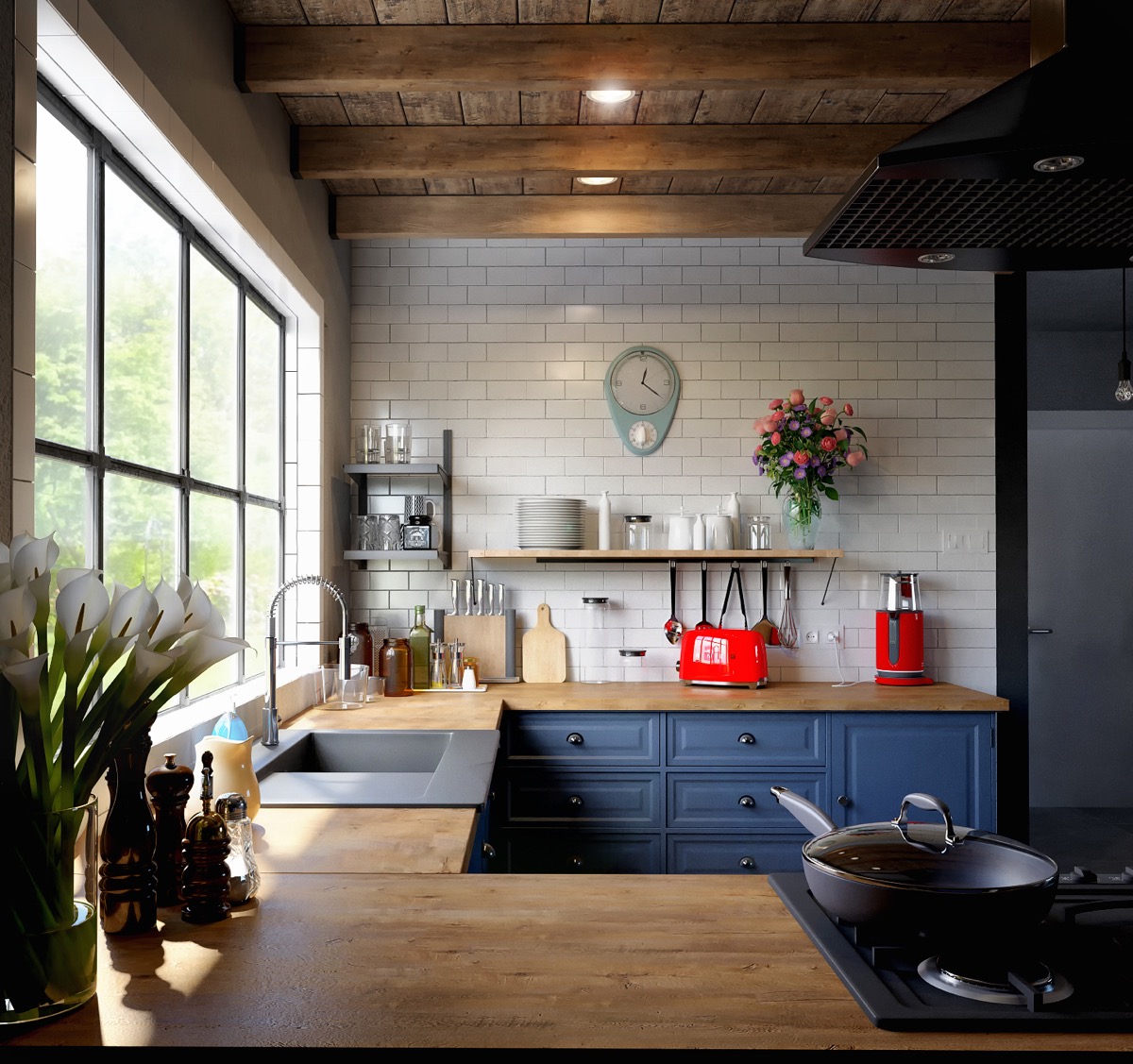 Modern Rural Kitchen - Do not mix modern rustic kitchen with modern farm kitchen. This lovely kitchen by interior designer Alison Candler features a variety of decorations that are older than modern white cabinets with a traditional atmosphere and the usual, oven hood. Painted floor with chess design is a retro touch that matches the rustic style. Bold colors, especially yellow and red, are another characteristic of appearance.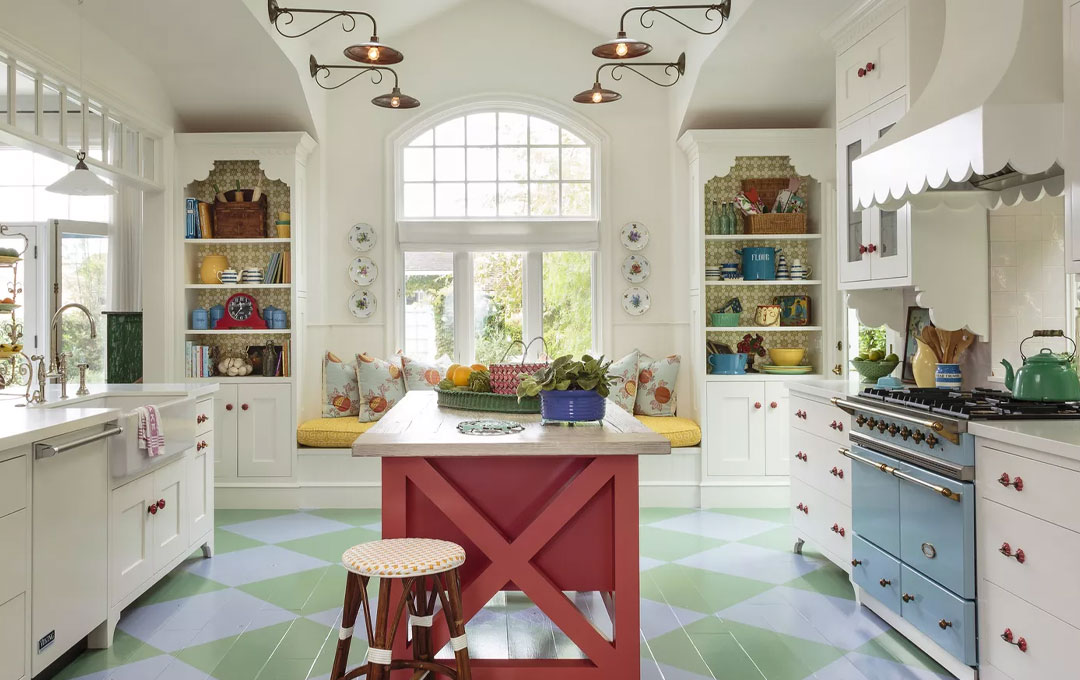 Modern Kitchen - Modern kitchens have the aesthetics of the kitchen of the future, though their lines are often softer and more traditional. Their devices and accents are usually more vivid and less sharp. Sophisticated flat front cabinets with silent closing technology and high-end stainless steel smart appliances create the tone of this modern kitchen.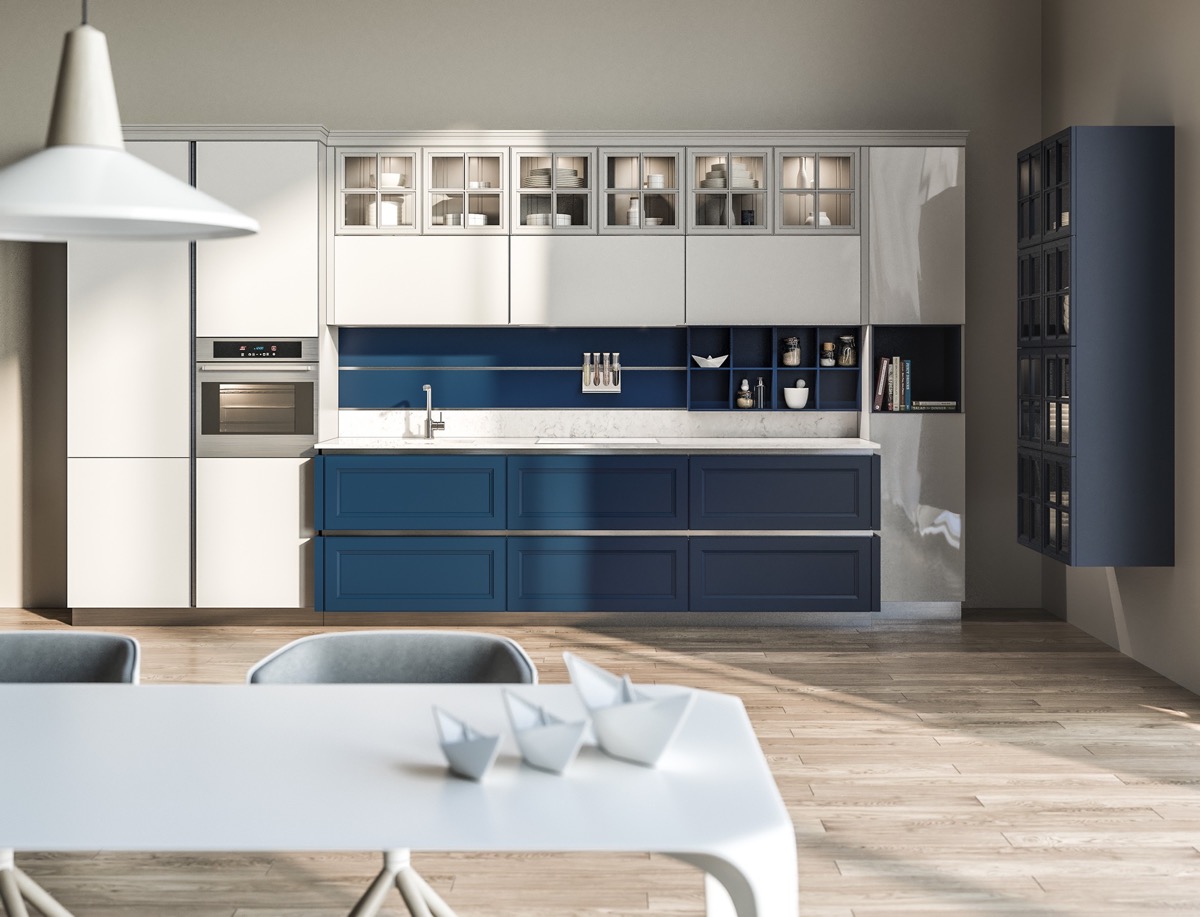 Retro Cuisine - Typically, the term retro is used for newly remodeled culinary spaces with a modern medieval atmosphere. The crown of the room is a yellow retro stove that was only used in ancient times. Yellow and black tile flooring is another retro classic whose installation costs much less than natural or manufactured stone. Sinks work in any type of kitchen and here it only intensifies the retro appeal of this space. Sealing the exterior of this culinary space is marble flooring. This is a classic linoleum chess floor that first gained popularity in the kitchen in the 1950s.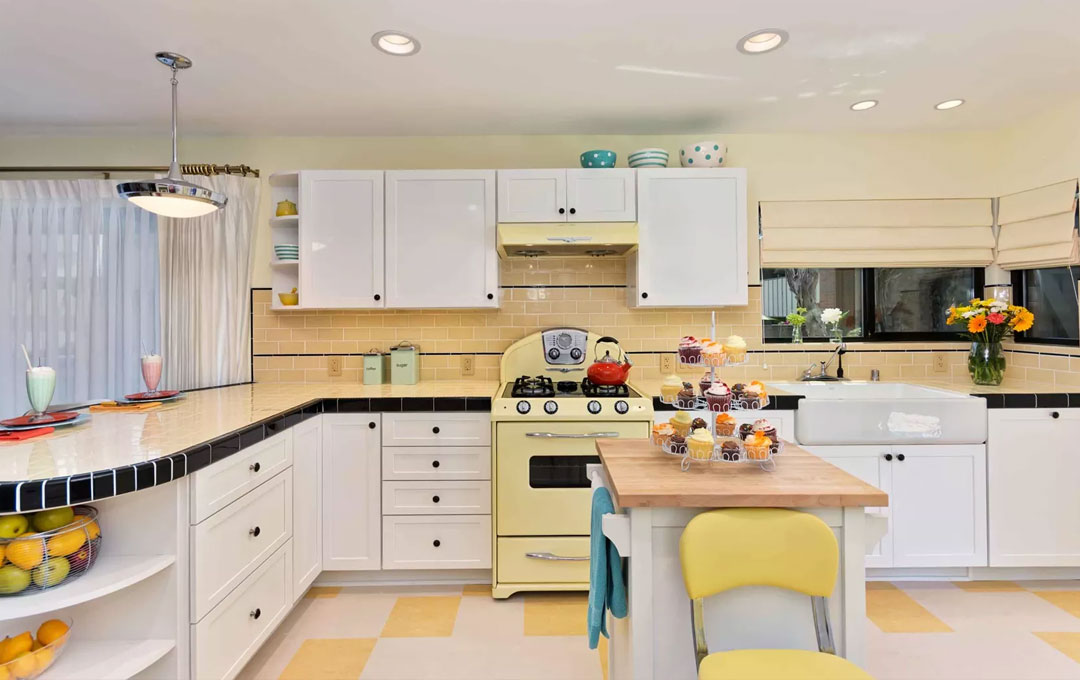 Scandinavian Cuisine - Blue cabinets and gray walls and natural-toned wood and rattan textures are the hosts of Scandinavian-inspired cuisine. Neutral colors, natural textures and rules of minimalism are often used in these spaces.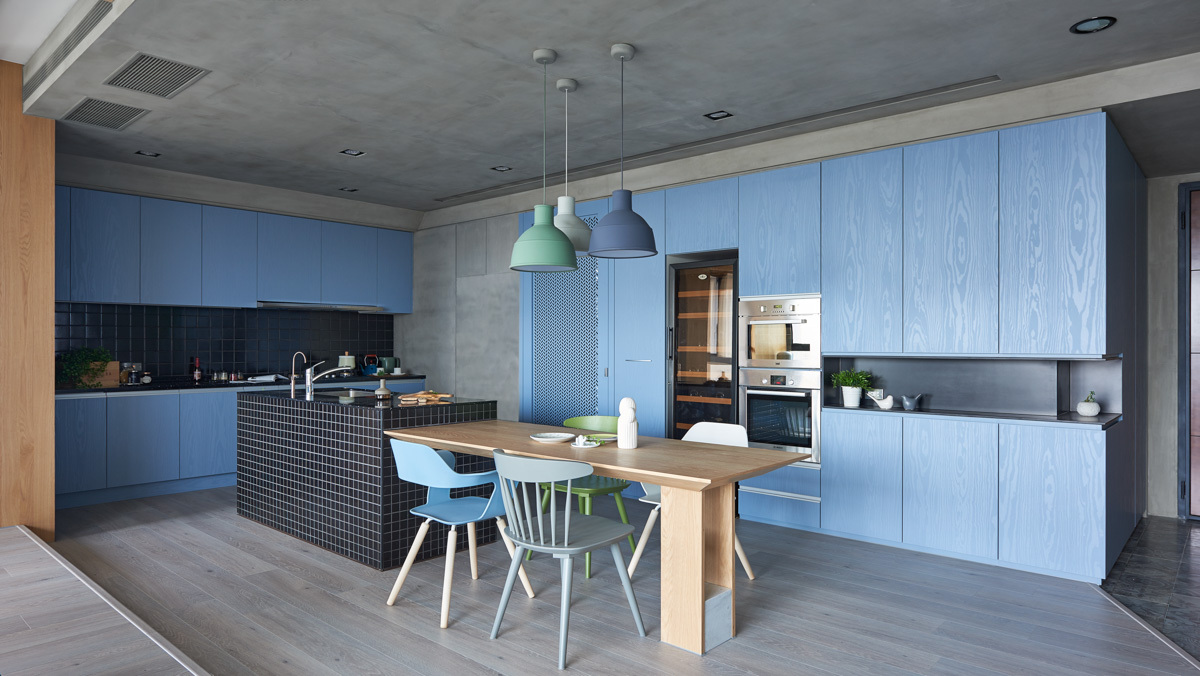 Traditional kitchen - The absolute favorite style of the kitchen is traditional, because such spaces are defined by classic features that add both a vital function as well as a durable beauty that can withstand time.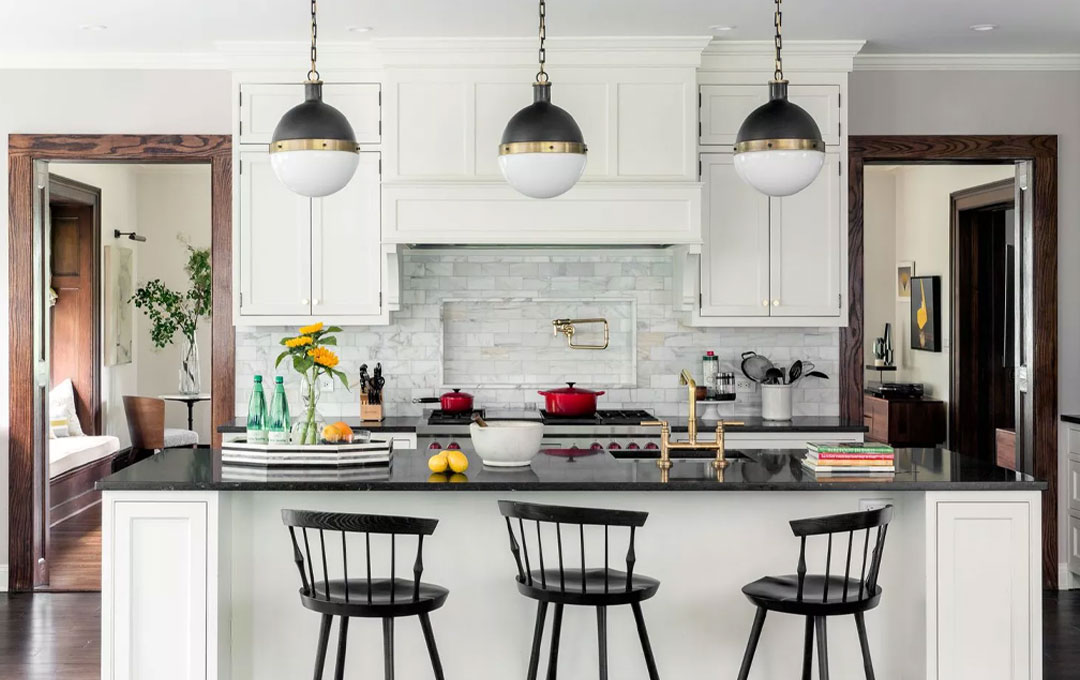 In addition to the highest quality, environmentally friendly building materials and the service of an individual personal assistant, Arch also offers its customers an Archi Card. With Archi Card, they can take advantage of discounts at home textile, furniture, decorations and plant stores. Detailed information on discount cards can be found on our website.
Author - Mariam Rokhvadze