Archi's top priority is to bring greenery into its residential areas. Green areas around the residential buildings have a positive impact on the health and mood of the residents. Apart from building high-quality residential blocks of apartments, Archi makes sure to plant a tree after covering an area of 10 sq.m. for construction. A large portion of the Archi residential land is given to recreation areas.
Additionally, Archi has launched the campaign #ArchiResidentsForTheEnvironemnt to organize multiple greening activities. After the completion of each Archi residential building, Archi family members gather to make their parks greener. It has become a tradition for the Archi residents to plant trees. The company makes sure to provide special entertainment activities for children to make gardening more enjoyable for everyone.
For example, Archi Isani residential area is full of natural greenery. In addition to about 100 perennial pine trees found in the area, Archi planted 200 evergreen and ornamental tree saplings there. The greening campaigns took place in the Archi Digomi and Mukhiani projects as well.
Archi residential areas house evergreen pine, spruce, thuja, and cypress trees. These evergreen trees give off fresh air and a special scent.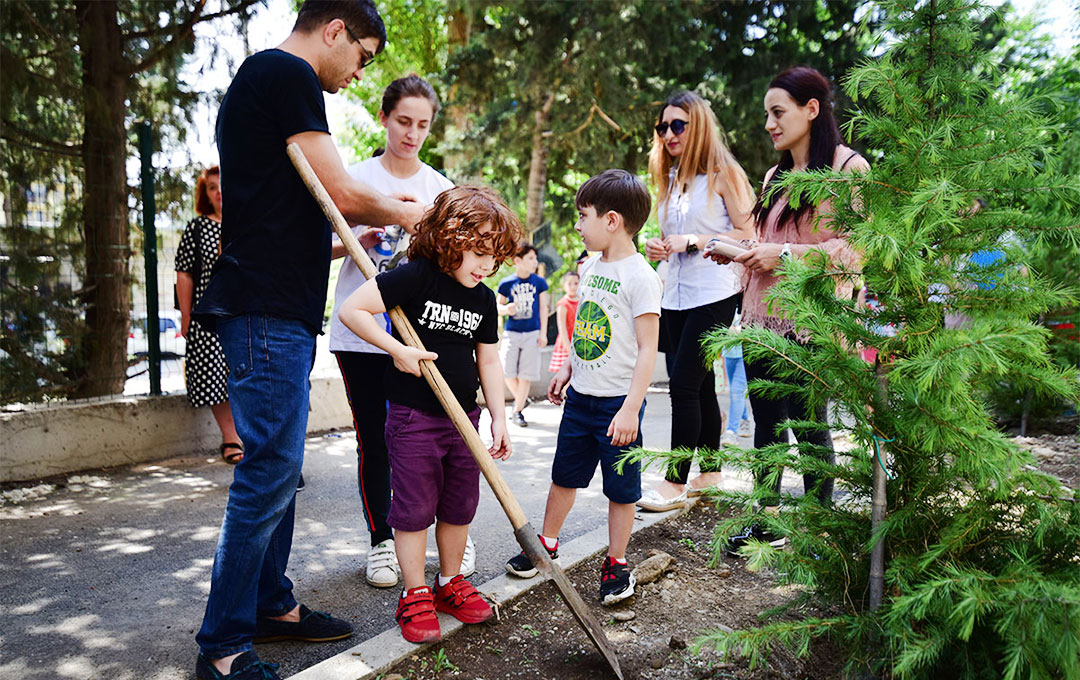 Spruce trees are an important part of our beautiful gardens. Apart from having a positive influence on our mood, spruce bark, needles, stems, and cones contain different types of vitamins - They absorb harmful gasses from the air and release fresh air.
Cypress is an evergreen ornamental tree known for its medicinal properties. Some cypress trees last 1000 years, resisting dry summers, rainy winters, and strong winds. They grow either in pyramidal or horizontal shape. Both pyramidal and horizontal cypress trees can be found in Archi residential areas.
Thuja is sometimes referred to as 'The Tree Of Life'. It belongs to the cypress family, having a pleasant scent and antimicrobial properties. Thuja trees effectively withstand chilling as well as drought stress. Archi recreation areas house thuja trees and bushes.
Archi makes sure to provide continuous care for the planted trees, making the environment greener and healthier.