A wall clock is not only a thing that tells time… In this blog you will read about trendy clocks, which will help you to create distinguished and modern style interiors.
1. Ancient clock
In 2023 it is very trendy to have a rustic home interior and according to interior designers, it will not go out of style in the next years as well. If you want to add a rustic charm to your home interior, use an antique pendulum wall clock.
2. Minimalistic
It is undoubtable that rustic and vintage style are astonishing, however for simplicity lovers it can be a bit boring and overloaded. If you are one of them and you love plane colors and simple design, then you should make your choice on minimalistic clock.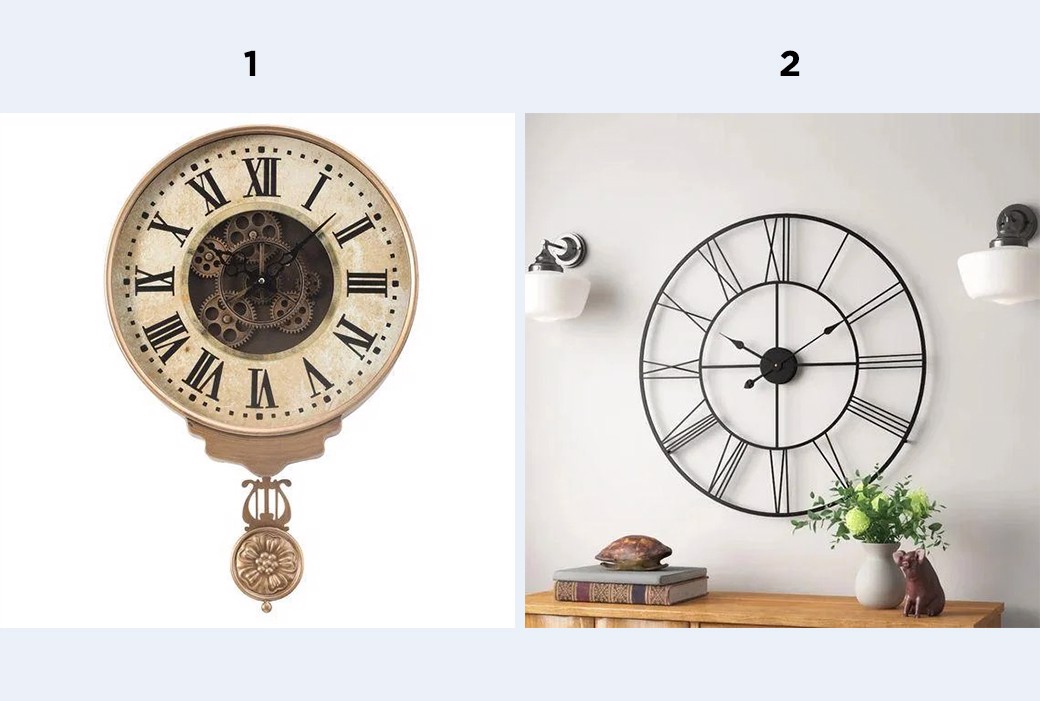 3. Double-sided hanging clock
Such clocks are quite common in railway stations, and they have a peculiar, significant style. This hanging clock has two sides, and each shows the time. Such clocks will help you to create an elegant and original interior at home.
4. Large-sized clock
This unusually large clock takes up almost the entire wall, so there is no need to add decoration. If you love minimalistic style, this big clock is for you. You should pay attention to the material of the clock, because if the clock is too heavy, it will not be able to stay easily on the wall.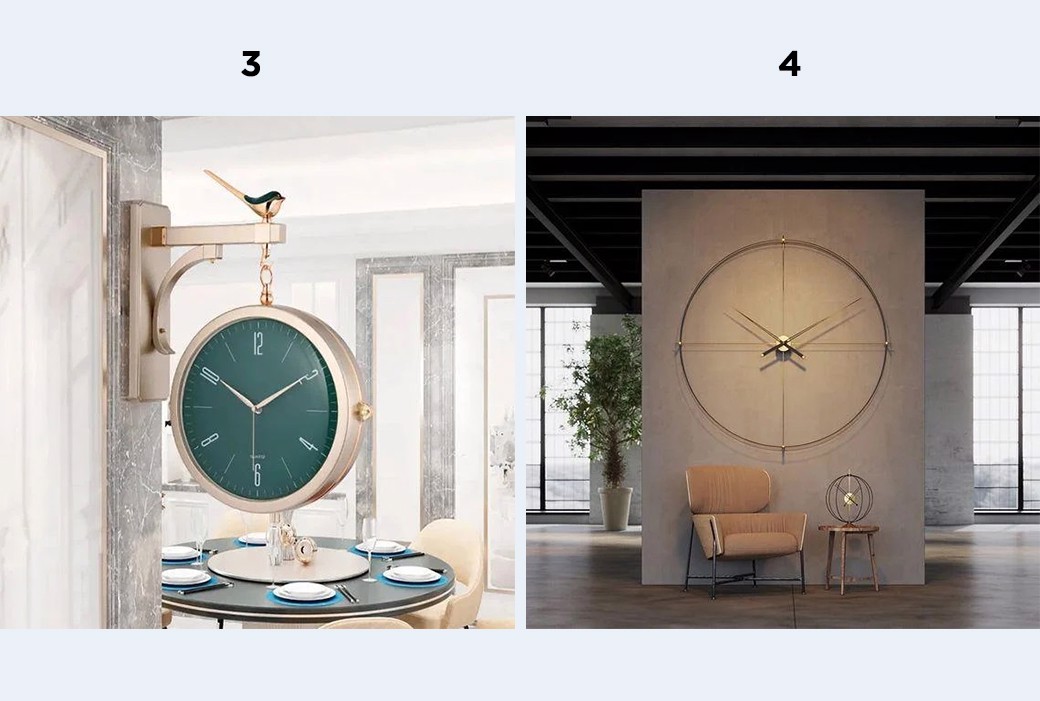 5. Easy wooden clock
Outstanding design and creativity lovers do not need to think too much about choosing a wall clock. The natural wooden wall clock also responds to the trend of 2023 and fits all those interiors where at least a small amount of wooden furniture or decor is used.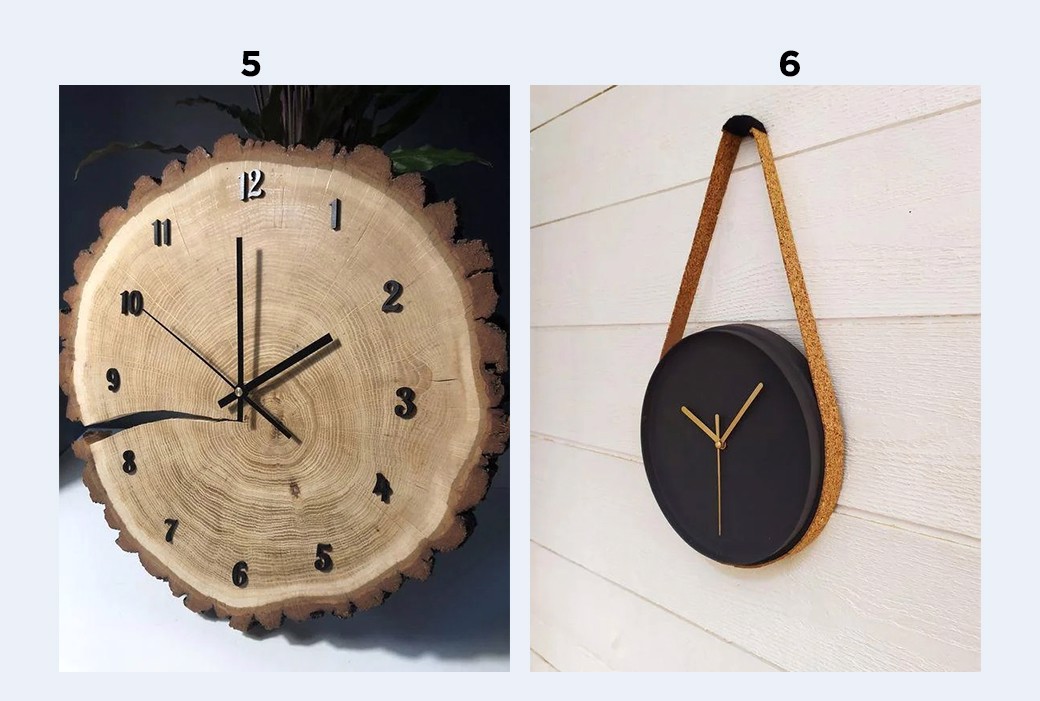 6. Handmade wall clock
Everything that is handmade is trendy in modern interior design. If you are skillful, then you can use your imagination and make a wall clock yourself, or simply choose your favorite design and buy it. A handmade clock has the advantage of being unique, original and it always attracts attention.
You can buy your favourite clocks with discount in Archi's partner companies by Archi card.
Archi card is a discount card, which is being given as a gift to all Archi members after purchasing the apartment.