If you follow our blogs, then you are definitely familiar with the new interior design style – Japandi, which is a combination of two aesthetic and harmonious styles. Japandi represents a unique synthesis of simplicity and functionality. It will give your home the necessary harmony, comfort, and authenticity.

Japandi is a new interior design trend but you are going to see it more and more often. The representation of Japanese and Scandinavian styles in one space has become very popular because it is not so difficult to create such an original design. In this blog, you will learn 5 simple ways to bring elements of Japandi design into your space.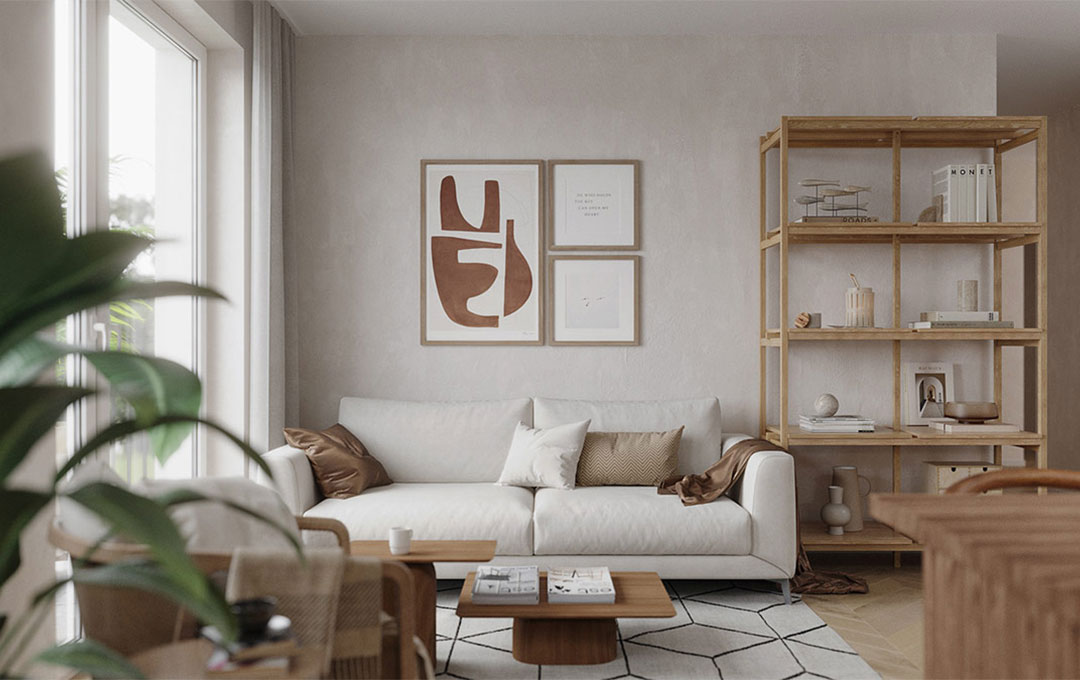 Simplicity

Minimalism is the first step to getting the Japandi effect. Therefore, our first advice is to start with a clean slate. Sort out the items and leave only the essentials. Keep in mind that Japandi is more than just a design. It is a way of life that adds a sense of calm and organization to a chaotic daily life. By organizing the mess, you create a place for simplicity and functionality in your home.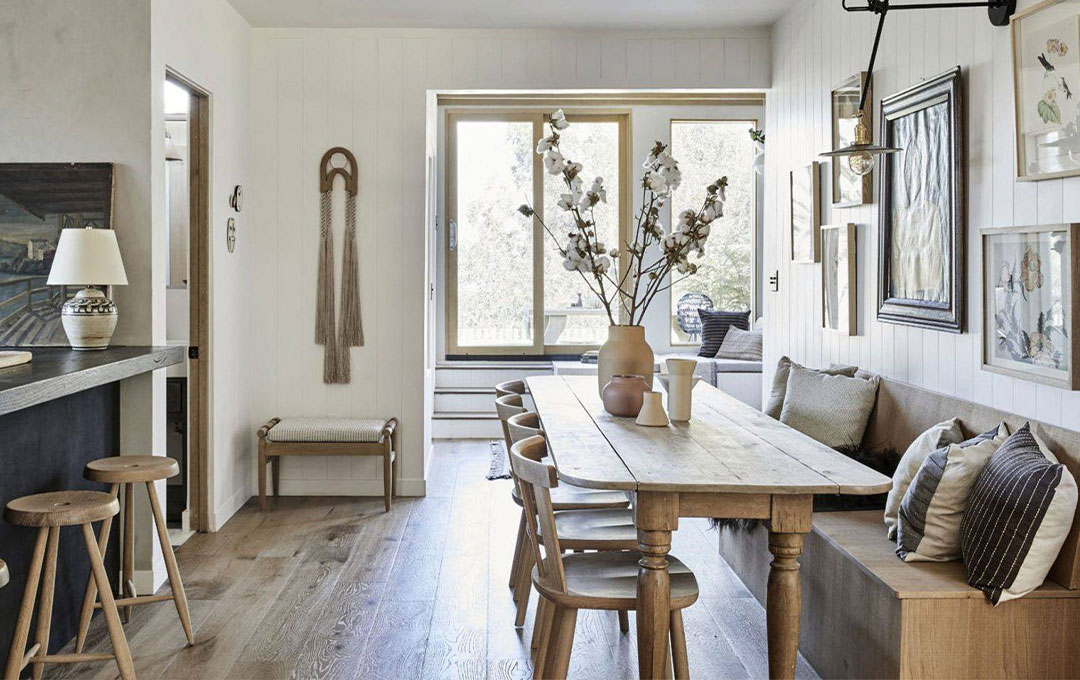 Open spaces

Large, light open spaces are one of the most characteristic styles of Japandi. Japanese and Scandinavian minimalism is best represented in wide, open spaces. Such a plan allows you to highlight small, but characteristic pieces of decor and furniture, which also creates a feeling of open space and tranquility.

If there is no open space in your house, there is no need to remove the walls. Low and small furniture will help you get a similar effect. Try low chairs, armchairs, beds, and coffee tables. Feel free to mix and match different pieces of furniture for extra texture and contrast. Low furniture helps to enlarge the size of the space. However, avoid placing too many furnishings, and don't forget that the design of Japandi is based on minimalism.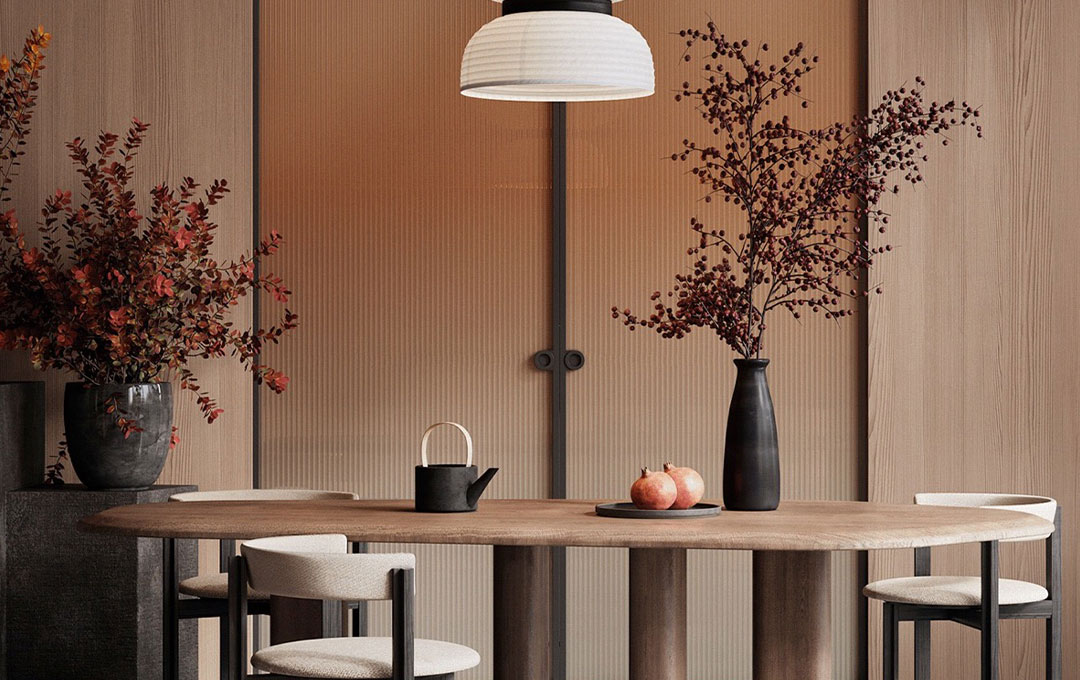 Quality before quantity

When choosing furniture and decor, pay attention to the quality and quantity of items. It is important that each item is made of original, functional, and high-quality material. Furniture or decor with straight and clear lines is typical of Japandi design. Think of things as long-term investments. Feel free to waste time, think carefully, and then make a choice.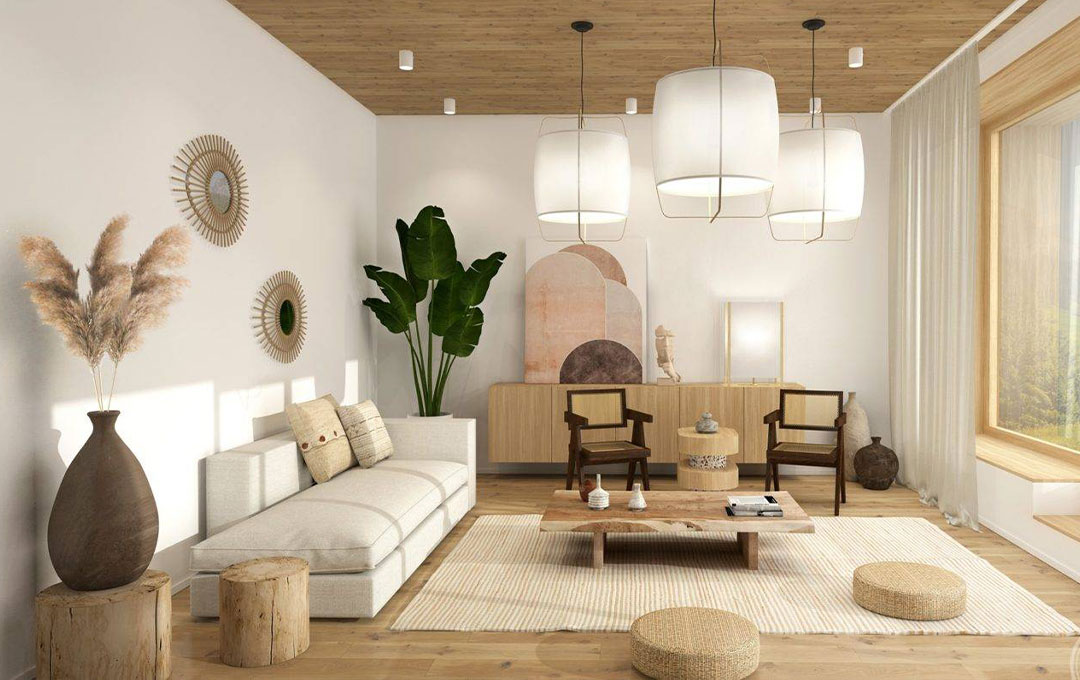 Neutral color palette

To get the Japandi aesthetic, use warm earthy colors like beige, stone colors, wood colors, and one bright color. The combination of light neutral colors typical of Scandinavian countries and dark Japanese materials contributes to a sense of calm and unity.

A neutral palette doesn't have to be boring. Combine the neutral Scandinavian palette with indigo blue, dark gray, and deep earthy tones. However, be careful when using dark colors, so as not to overwhelm the aesthetics.

Using one sharp color is a great way to lighten a space. For example, burgundy or dark orange tones will bring warmth and joy to your room and will not overshadow the harmonious aesthetics of Japandi.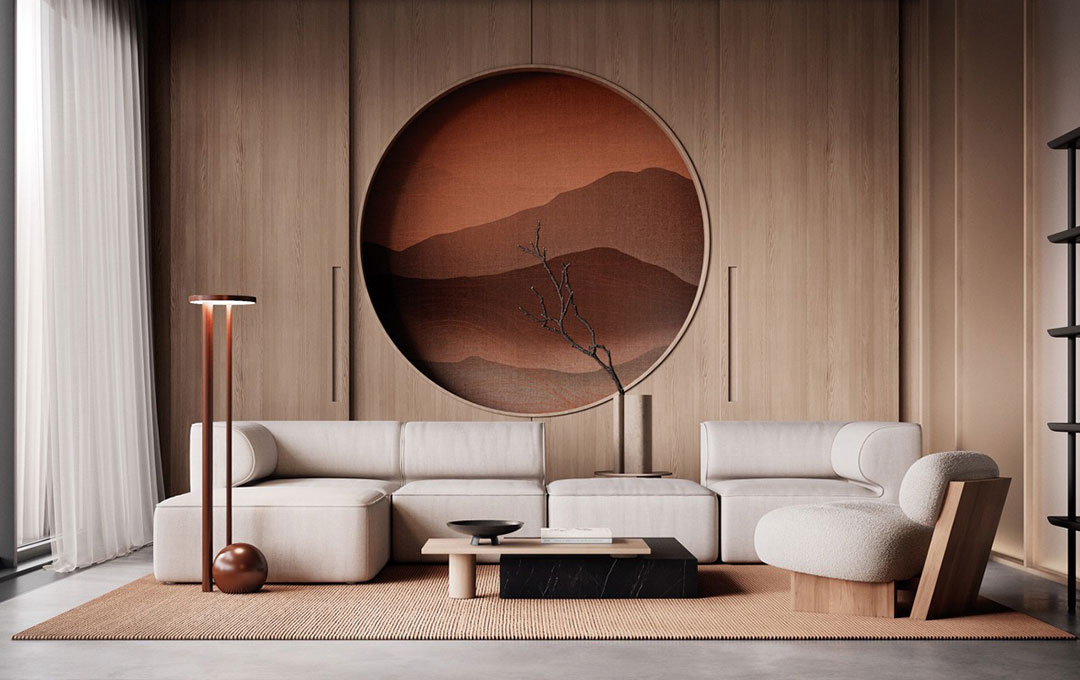 Use natural materials

Natural and especially durable materials are the most important elements of the Japanese style. Iron, marble, leather, wood, bamboo, seashells, feathers, wooden chairs, paper, Terracotta pots, cotton, raw wood, flax, and hemp are the elements that create a hybrid aesthetic. Ceramic tableware, book decor, plants, decorative branches or feathers, comfortable blankets, and candles are some of the fashionable items that are easy to find.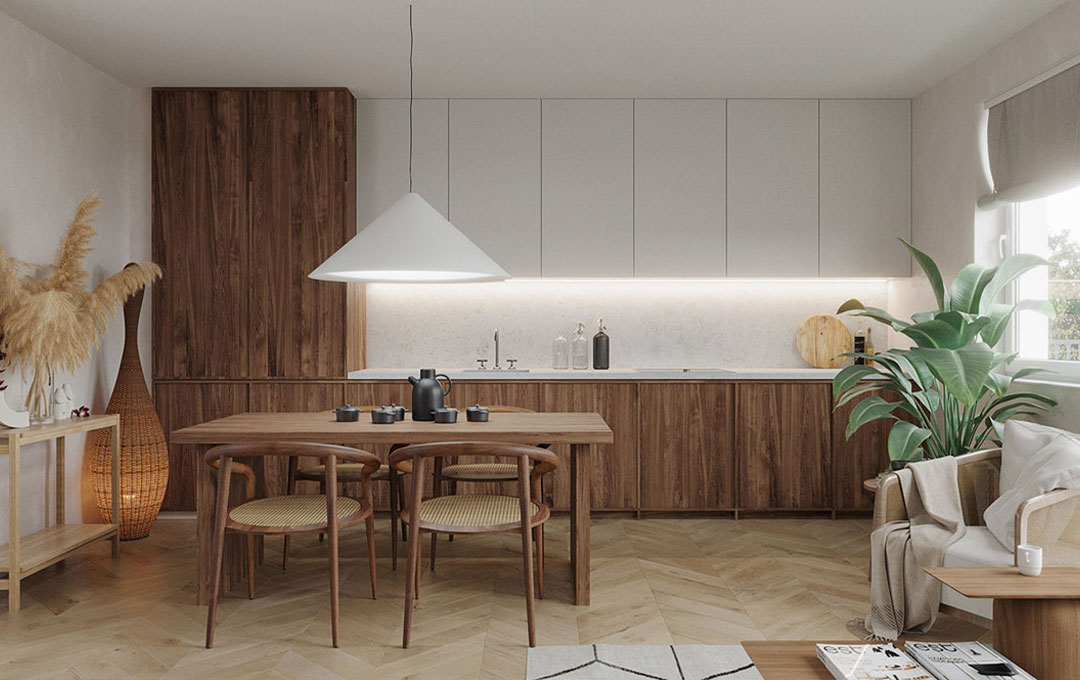 Undoubtedly, this trend will stay in design and decor for a long time. Japanese style is really too harmonious and timeless to be a simple trend. Scandinavia and Japan, despite their cultural differences, are very close to each other when it comes to interior design and aesthetics. This combination is a great example of bringing aesthetics and recreation into one space.