You may be wondering what Japanese and Scandinavian styles have in common. However, when we consider individual design elements, their similarity becomes obvious.
They both focus on simplicity, natural elements, and comfort, so we should not be surprised when designers combine Japanese and Scandinavian designs. The combination is fairly new, but already a popular trend.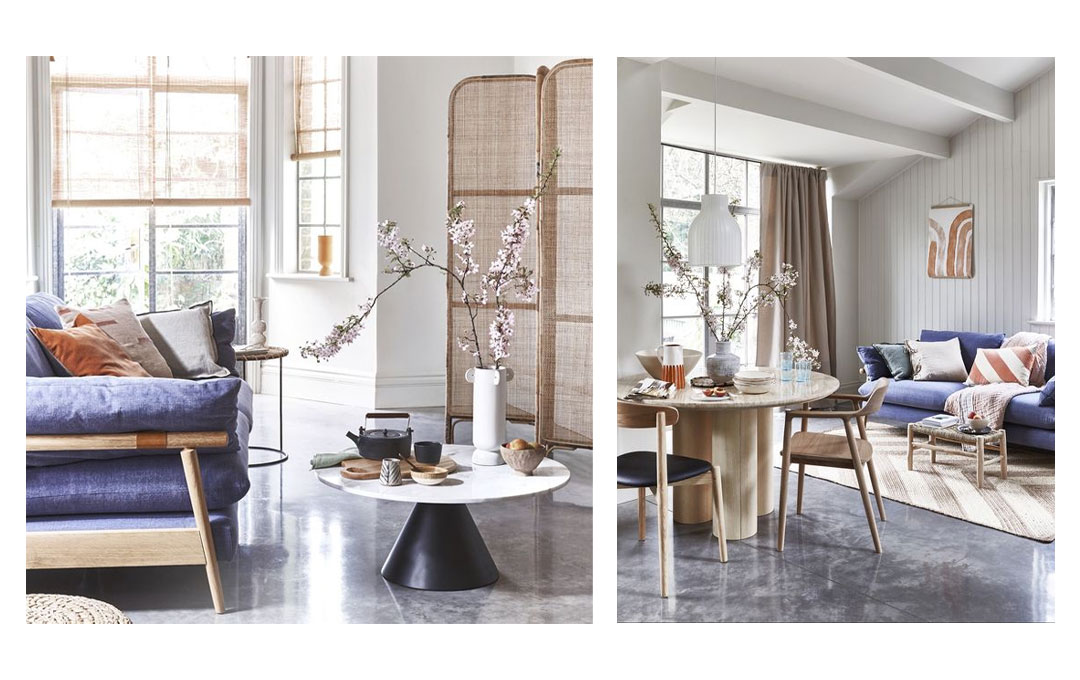 What is Japandi?

Japandi design is a combination of Scandinavian functionality and traditional Japanese minimalism, which makes you experience art, nature and simplicity. This style creates the perfect blend of function and form with an emphasis on clear lines, bright spaces, and light tones.

What are the elements of Japandi design?

The perfect combination of Japanese and Scandinavian styles focuses on a minimalist design. It is aesthetically pleasing and at the same time as practical as possible. In this design, you will notice an abundance of natural materials, muted colors, clear lines, and a small amount of high-quality furniture. Note that Japanese design is aimed at lightness and lack of decor.

The Japandi style embodies refined craftsmanship, paying special attention to quality and handmade products. As a rule, it combines a palette of neutral colors, be it walls, furniture, or various decorative elements. Bright-colored objects are very thoughtfully and delicately incorporated into the design.

In addition, the Japanese style often emphasizes sustainability. The combination of natural materials and simplicity creates the perfect space for green decor. And as more and more people are turning to eco-friendly aesthetics today, the popularity of Japandi grows every day.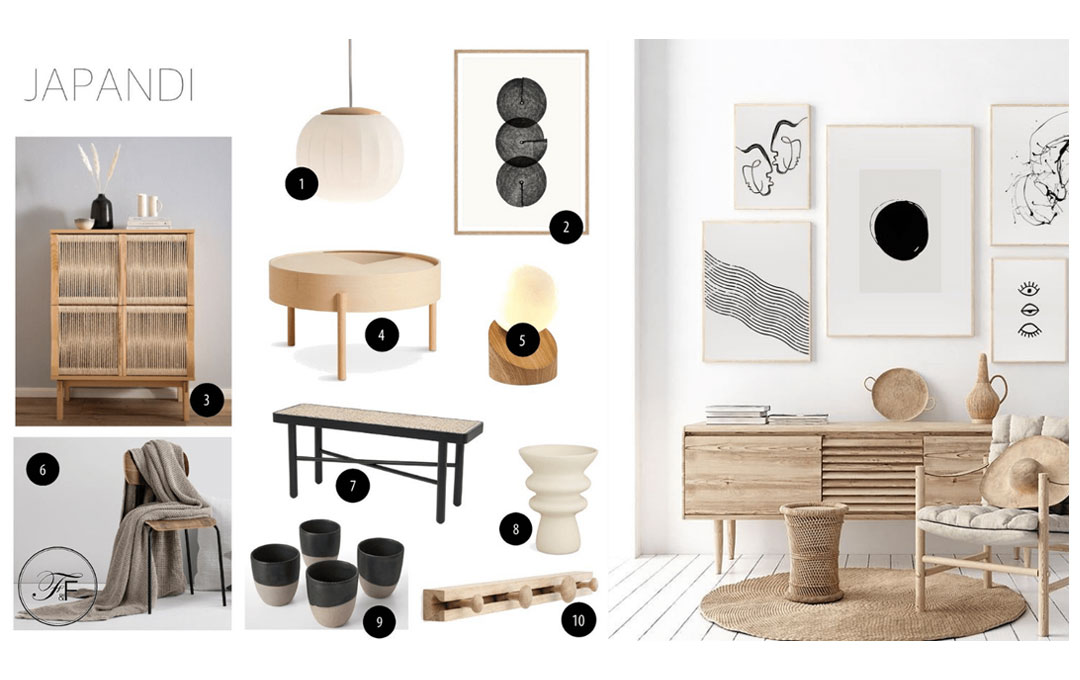 How Japanese and Scandinavian design fit together

"Hygge" is a Scandinavian concept of comfort in design and has been gaining popularity in the USA over the past few years. This means that your living space should be your refuge and provide a feeling of maximum comfort the moment you enter the house.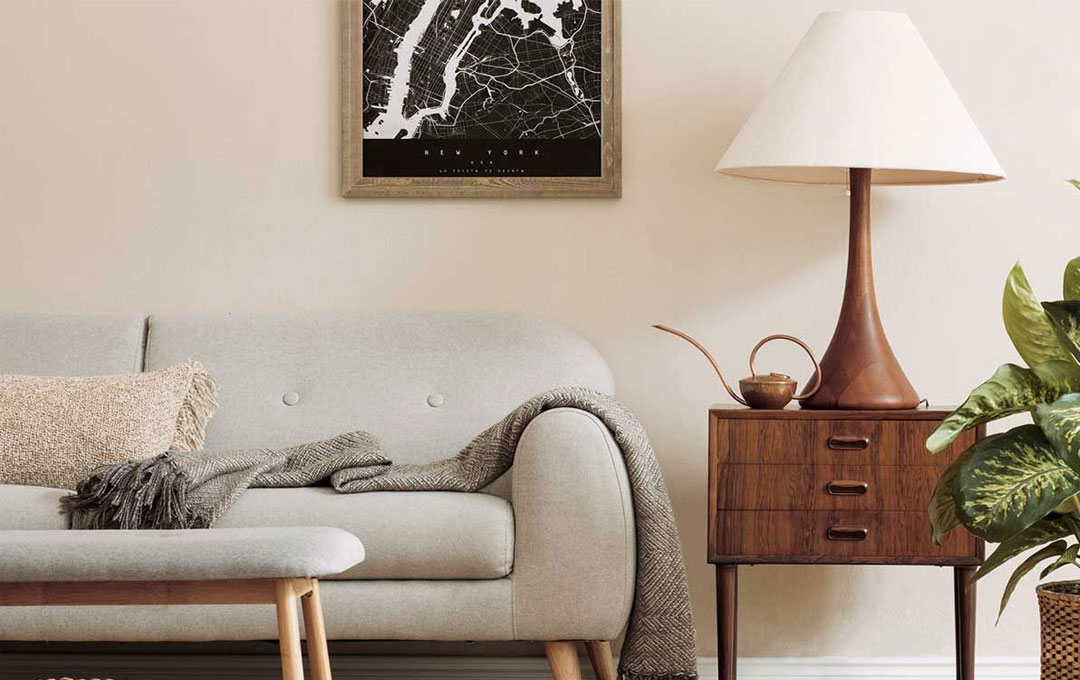 How to decorate a house in Japandi design

If you are a fan of minimalism and Hygge, there is a high probability that you have already started experimenting with the Japanese style. To get the Japandi effect, try to buy furniture and decor made of natural materials that imitate crude wood or are entirely made of bamboo. It reflects the special beauty of nature and simplicity.
As for the colors, I recommend neutral and muted tones with green stripes. You can even replace the latter with plants. Greenery will also give your space a healthier look.

Decluttering is a key step in implementing the Japandi design. The Japandi aesthetic boasts clean lines and open spaces. If you have a large and active family, it will not be easy to maintain minimalism in the house. However, there is an alternative called "fake minimalism" - it involves the presence of baskets and boxes made of natural material that will help you hide the mess.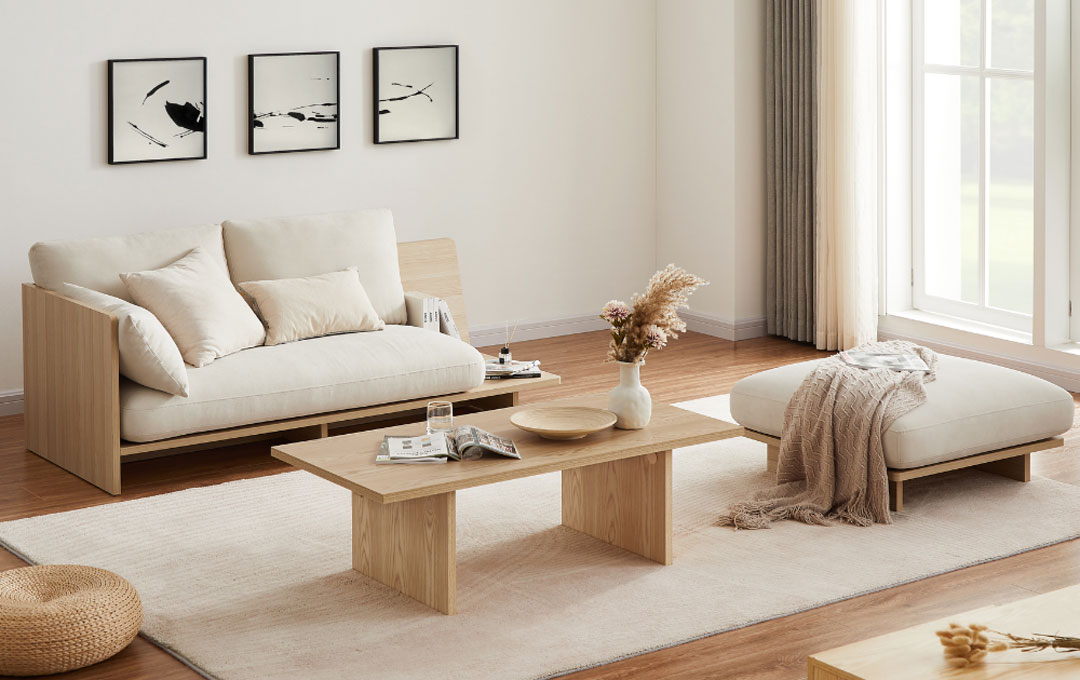 Since Japandi focuses on handmade products, it is important to choose products that will withstand time and ever-changing trends. This is an obvious antidote to the throw-away culture that has been actively sought for so long. Although Japanese and Scandinavian decor is not new, the combination of these two styles will definitely become a growing trend in the next few years.