Creating interior design for your living space is one of the most enjoyable activities. It is full of creative and diverse ideas. Archi apartments are delivered to its owners with a Premium Frame. Premium Frame apartments are complete products waiting for the right interior design. Have a look at 7 interior design elements to come up with the right design for your house.
7 Basic Interior Design Elements:
Space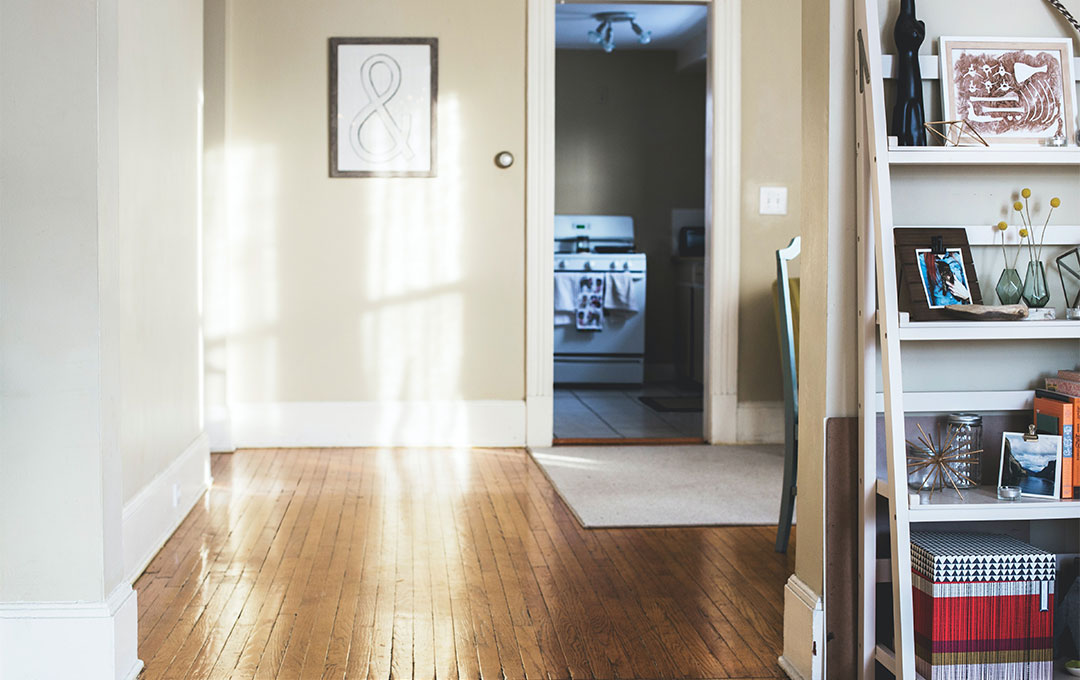 Space is the foundation of an interior. Understanding our living space means we are better prepared to take advantage of what is available to us. It is worth noting that if you have an apartment in one of the Archi residential buildings, you are free to design the living space or leave it to the experience architects from Archi.
In Interior design, space can split into three dimensions width, length, and height. This three-dimensional space can be filled or left empty depending on what your design perspective dictates. There are two major spaces – space containing objects (positive space) and space between objects (negative space). It is important to strike a balance between positive and negative spaces in the living area to avoid overcrowding. Different design styles use space in their unique ways. For example, minimalist design prefers more empty space, while the eclectic style goes for an overcrowded space. Besides, furniture can help you achieve your desired outcome. For example, a high piece of furniture such as a bookshelf can make space look higher.
Lines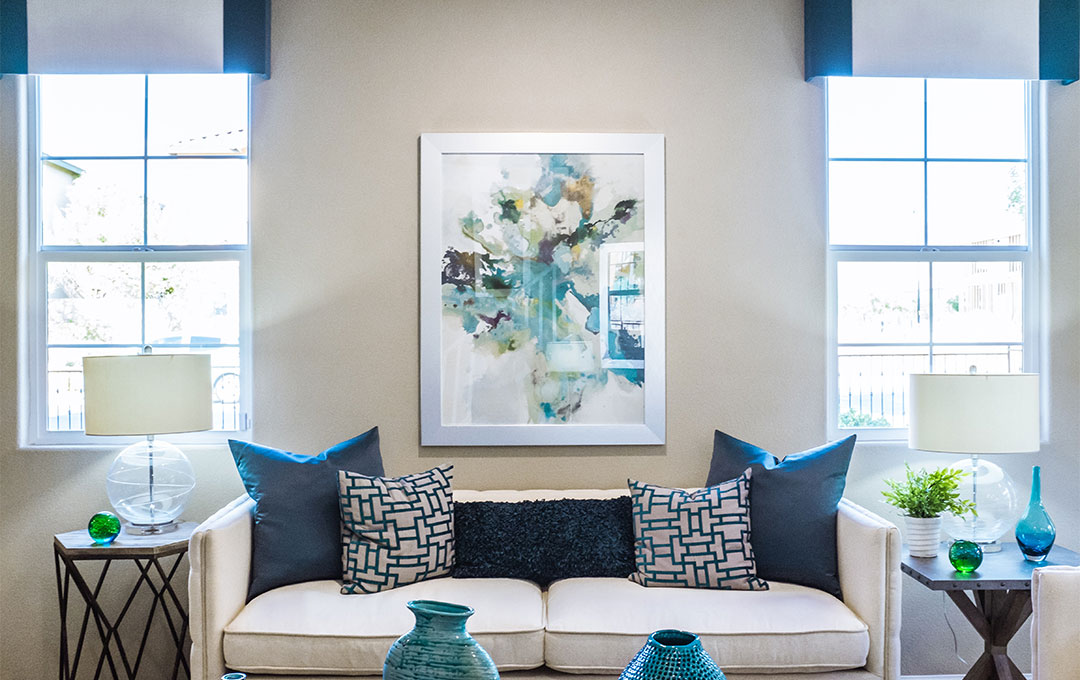 Furniture and structural design will create harmony, unity, and contrast in interior design. The structural design comprises vertical, horizontal, and dynamic lines. Horizontal lines are created by tables and other surfaces and they give a sense of stability, efficiency, and formality. Horizontal lines make the room look larger and wider. As for vertical lines, they are formed by windows and doors, bringing powerful energy into the room. They can help the walls appear higher. Dynamic lines are zigzag, diagonal, and curved lines. Ideally, one dominant line is selected and the other lines are incorporated in a way that the balance is achieved. A harmonious and balanced design positively affects our mood.
Form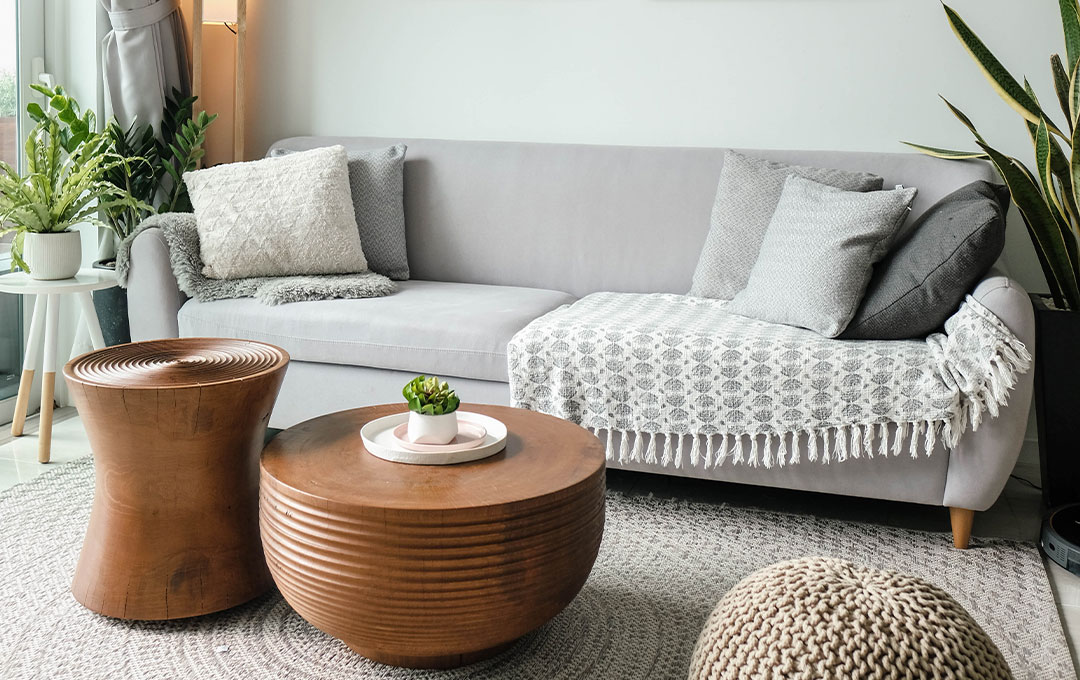 The form is a shape of a room as well as a shape of any given object in a room. Forms can be geometric or natural. The geometric form is about hard lines and square edges made by a human, while natural form relates to organic shapes created by nature. Forms can be open (objects that can be looked into) and closed (objects that cannot be looked into). Objects with open forms can be moved around to alter the interior.
We should consider the proportions of a room before adding any object into space. For example, small items can make a large room look smaller and create negative empty spaces in the room. The objects that fit the size of the room will ensure harmony and balance.
Lighting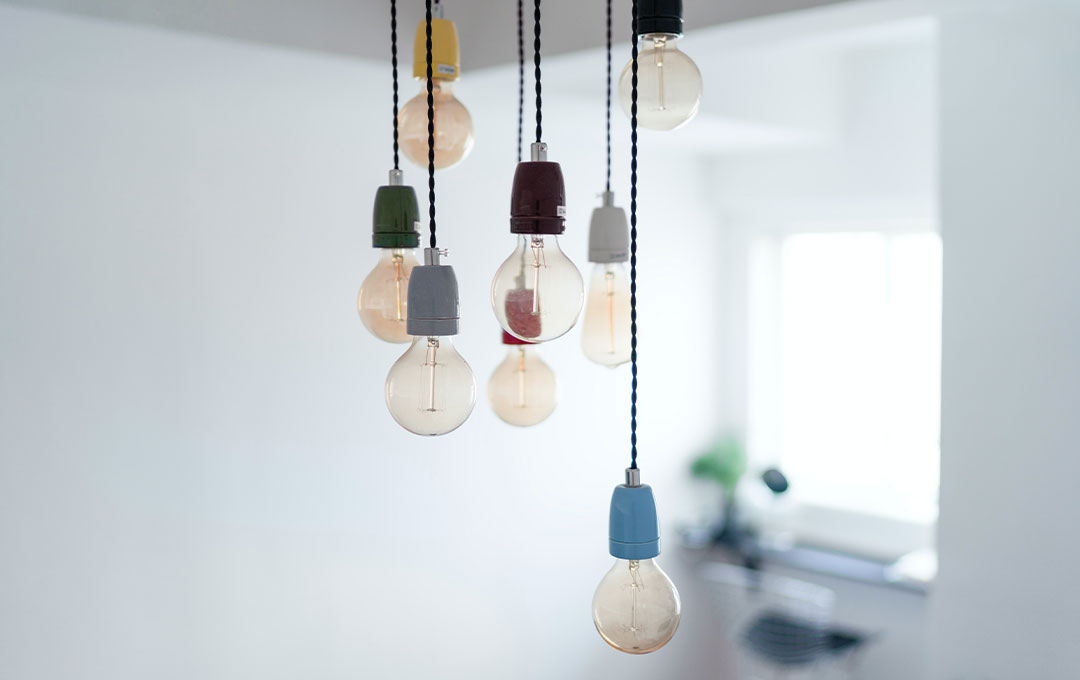 Artificial and natural lighting is an important aspect of any space. Light can be split into three categories task lighting, accent lighting, and mood lighting. When considering lighting, think about the quantity and quality of light a particular room needs to function properly. For example, offices require bright lighting so workers can see clearly. However, bright lighting can be disturbing in a living room. Beyond its functional purpose, the right lighting has the ability to affect our mood as well as highlight the color, lines, or texture.
Color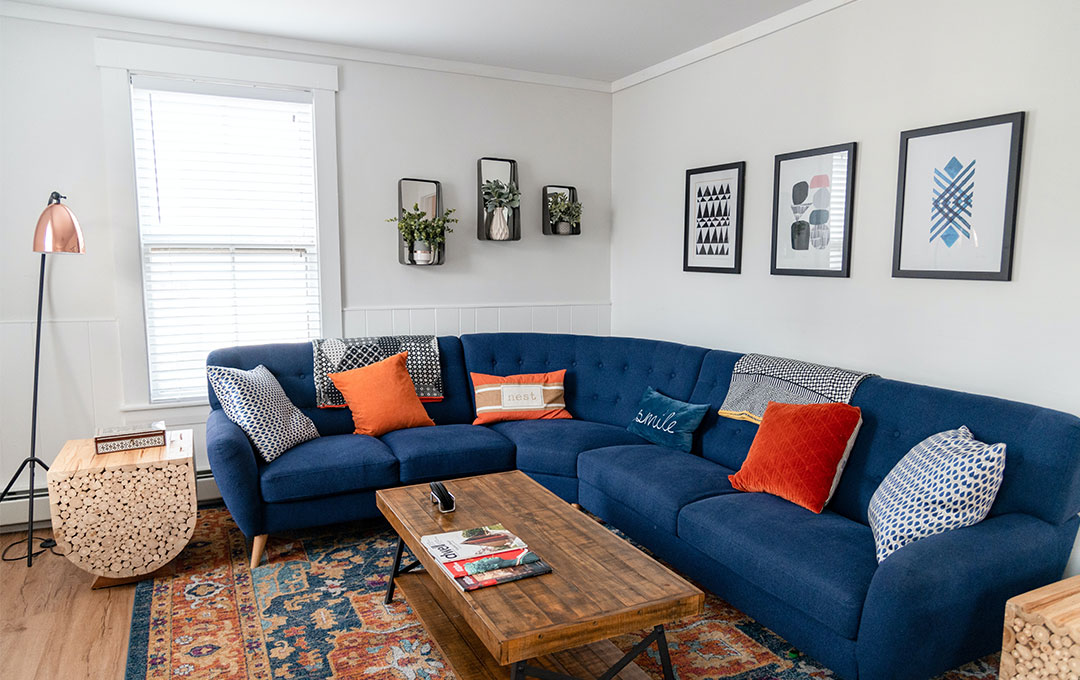 Color is an essential part of the interior design affecting our mood. Colors can make the room look larger or smaller as well as evoke physical and psychological responses in our bodies. For example, green and blue induce calmness, red increases appetite, and yellow makes us more energized.
Before considering the color of a room, think about the function of the room and the activities it will be used for. Then consider how the artificial and natural light will affect your preferred color (the light has an ability to change our color perception). And, thirdly consider the size of the room. For example, lighter and brighter colors have the ability to visually enlarge the space. Darker colors will make large rooms look even greater.
Texture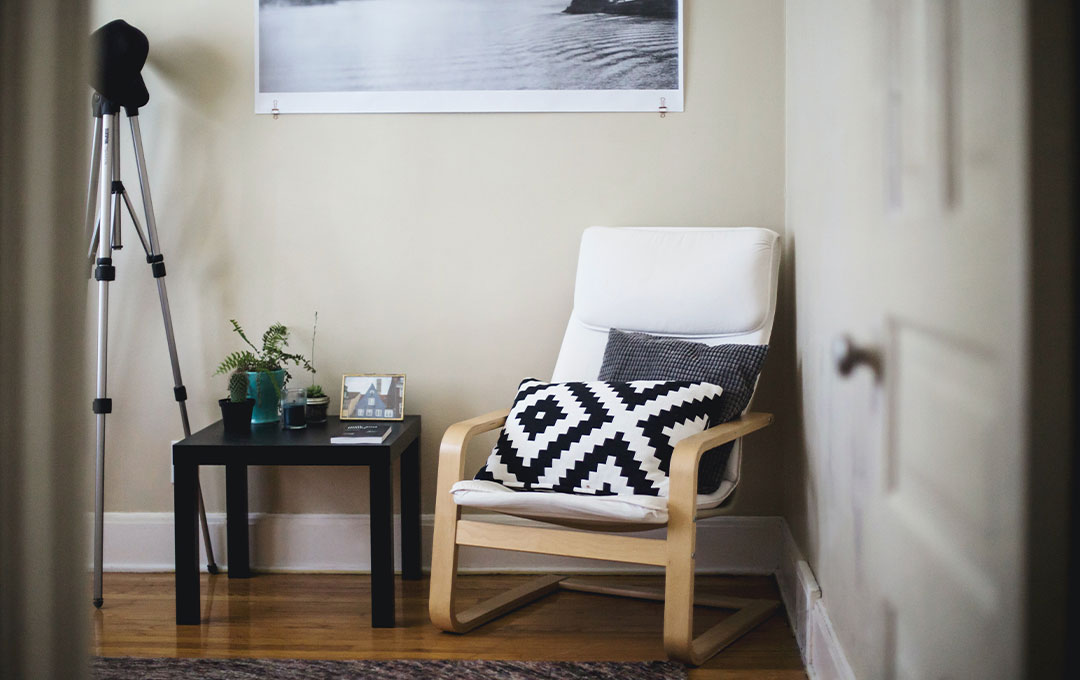 The texture is the surface of an object. In interior design, the texture is often overlooked, however, it does have the ability to add a unique touch to the room. Bringing texture into space can create a sense of depth. Smooth, coarse, or soft fabrics can complement any pieces of furniture or accessories and as a result, create an aesthetically pleasing atmosphere in the room.
Texture has two major forms an actual texture and a visual texture. Visual texture can be perceived by the eye, while actual texture has 3D characteristics and can be felt too. For example, a fluffy colorful cushion can be felt with a touch.
If you are feeling that something is missing in a room, it must be a lack of texture.
Pattern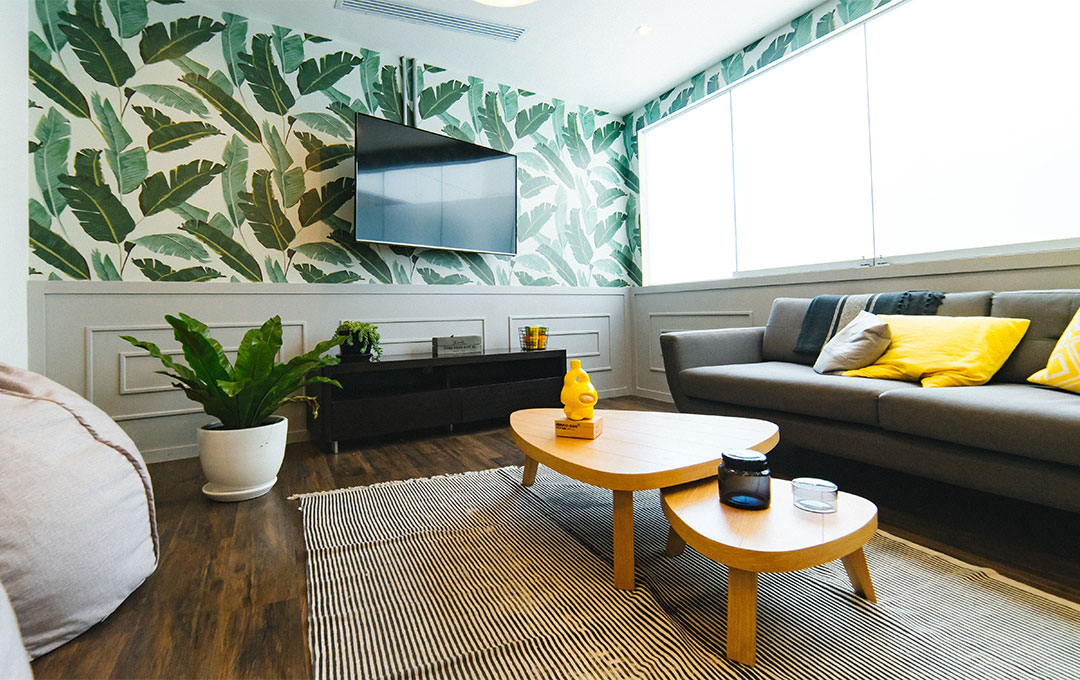 The pattern is all about repetition. It can be found in wallpapers, furniture, rugs, and fabrics. Repetitive use of certain lines, geometric, organic, animal, or plant prints produce a pattern. It is important to know the style and size of a room before introducing the pattern. For example, patterns in a small space can have an overwhelming effect. Traditional home décor loves organic and floral prints. As for modern interior design, opt for geometric and abstract prints. Complex patterns made up of contrasting colors and lines will cheer up the room. The right pattern can bring positive energy into the room.
To sum up, 7 interior design elements contribute to a quality, harmonious, and pleasant environment, improving the quality of our life as well as our mood.