Pets are members of our family, creating a more comfortable and cheerful atmosphere at home. We should take their needs into consideration to make co-living with pets more enjoyable and easier. While organizing the house, pay special importance to the flooring. Scratches on the floor are a primary concern when allowing dogs or cats into your house. Their nails can damage the floor. Accidents can cause staining and result in unpleasant odors. The special flooring for pets should be made of hard, water-resistant, and low maintenance material. Have a look at 5 types of flooring that best suit houses with pets: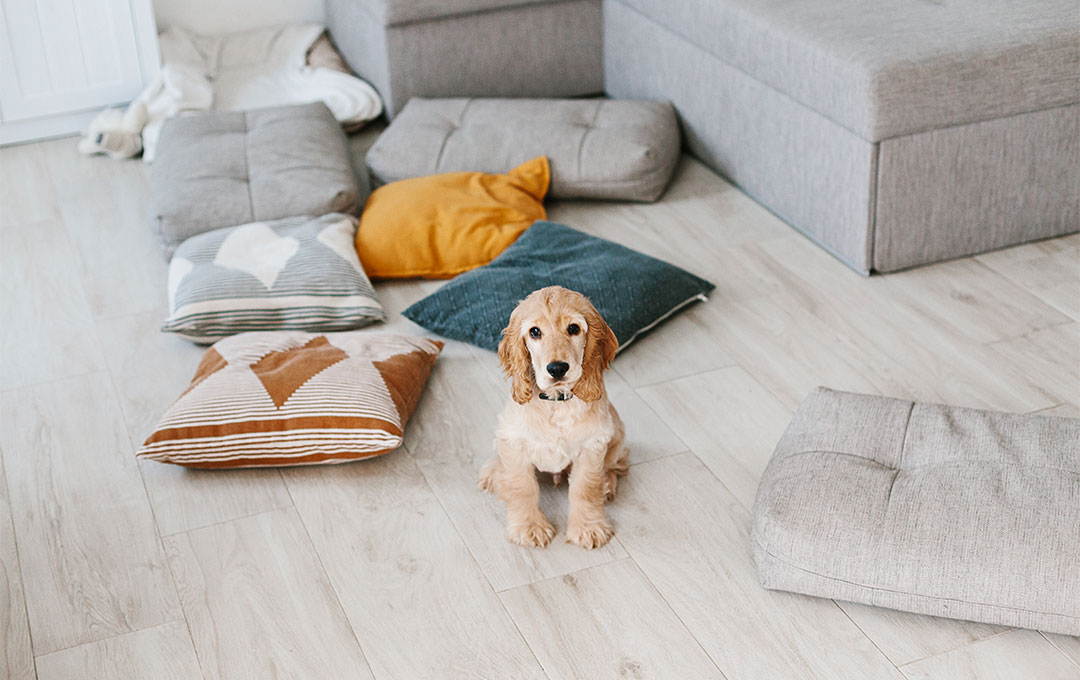 Cork flooring closely resembles hardwood. As a microbial flooring, the cork is resistant to bacteria, mildew, and harmful chemicals. What is more, the cork floor has natural sound inhibiting properties and as a result, it is the best option for noisy pets. We will remind you that Archi apartments are built with the German quality construction material Ytong. Ytong walls are soundproof to make a pet-friendly house cozier and more comfortable.
Bamboo flooring is an eco-friendly material and its natural hardness rating exceeds the wood material. It is durable and relatively easy to maintain. Aside from its high quality, the bamboo has a spectacular look and it is effectively used in interior design.
High-quality vinyl flooring withstands all the challenges that come along with pets. Vinyl flooring is waterproof and scratch-resistant. Other advantages of the flooring are low price, easy installation, and low maintenance.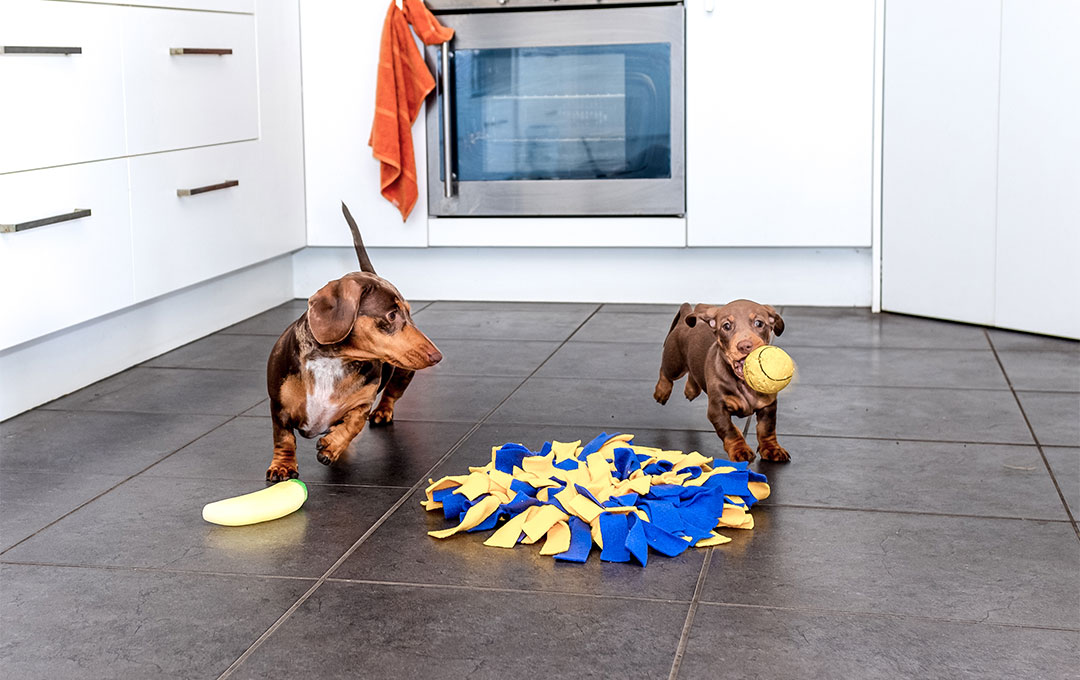 Tiles are the best option for pets of all ages. They are resistant to water and scratches and require little care. Besides, the material is available at affordable prices. However, tile flooring cannot maintain heat and is relatively colder in winter. Use a rug or a special bed to keep your pets warm and comfortable. As you probably know, one of the most effective ways to heat the house is underfloor heating.
Wood flooring is not a good option for homes with pets. However, if you must have it, then go with the engineered hardwood such as white oak. White oak is durable and resistant to most floor damages caused by pets.
If you plan to install pet-friendly flooring, some flooring types such as laminate and rugs are best avoided.
While choosing a flooring type, try to make a decision in favor of your pets, your budget, taste, and safety.