If you believe modern electronic devices, metal, and glass accessories are must-have items in your apartment, you can call yourself a High-Tech style lover.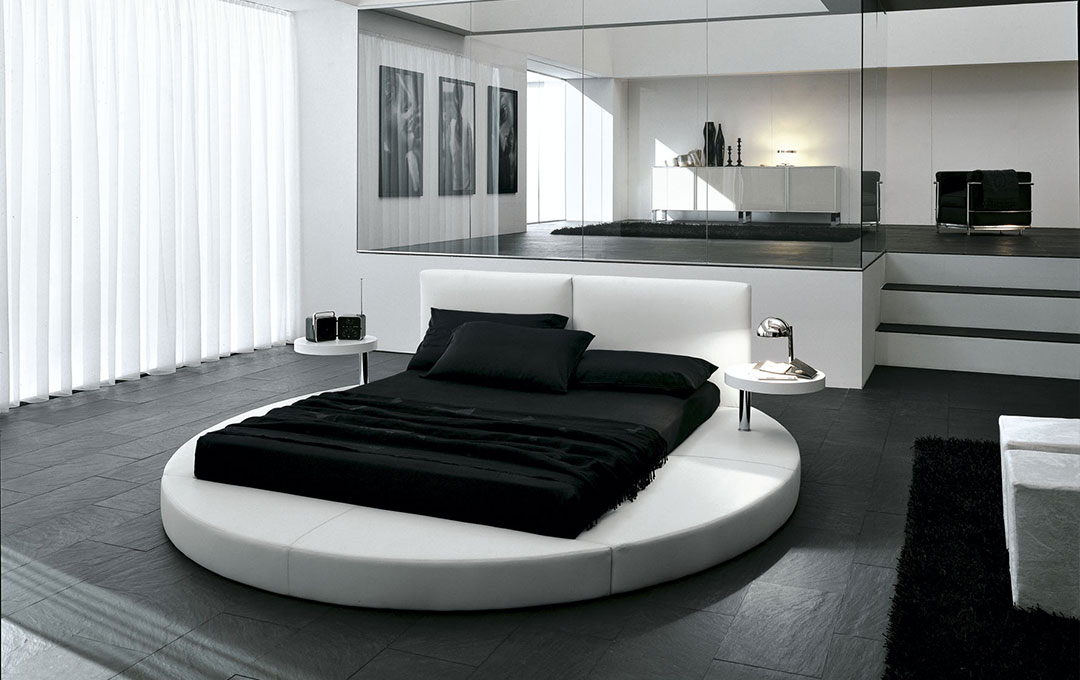 History of High-Tech style
High-Tech is one of the oldest interior design styles developed in the 1980s. This style was inspired by science fiction cinema, literature, and ultra-modern appliances.
High-Tech interior style overview:
Minimalism and rationality
Straight lines and angles
An abundance of metal, glass, plastic, and concrete
A large number of modern digital technologies
Use of High-Tech style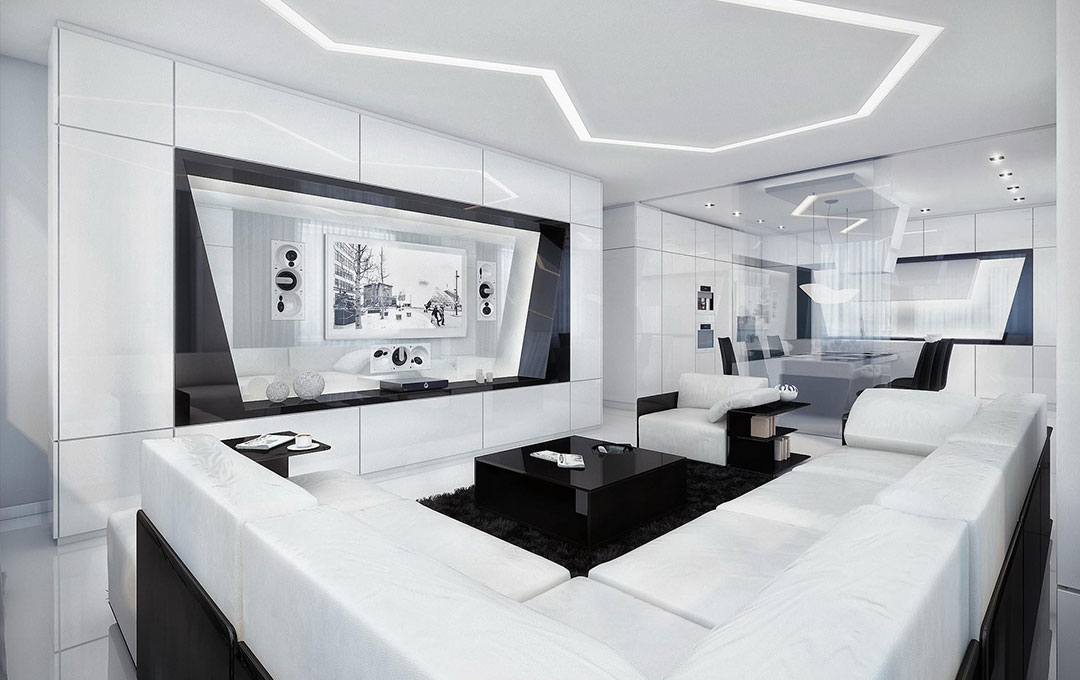 A High-Tech interior is an ideal design for spacious apartments. But if the apartment is small, you need to know some visual tricks to magically expand the space. That's why mirrors and large plasma TVs are common items in High-Tech apartments. This style usually combines the living and working rooms to create a single space.
Colors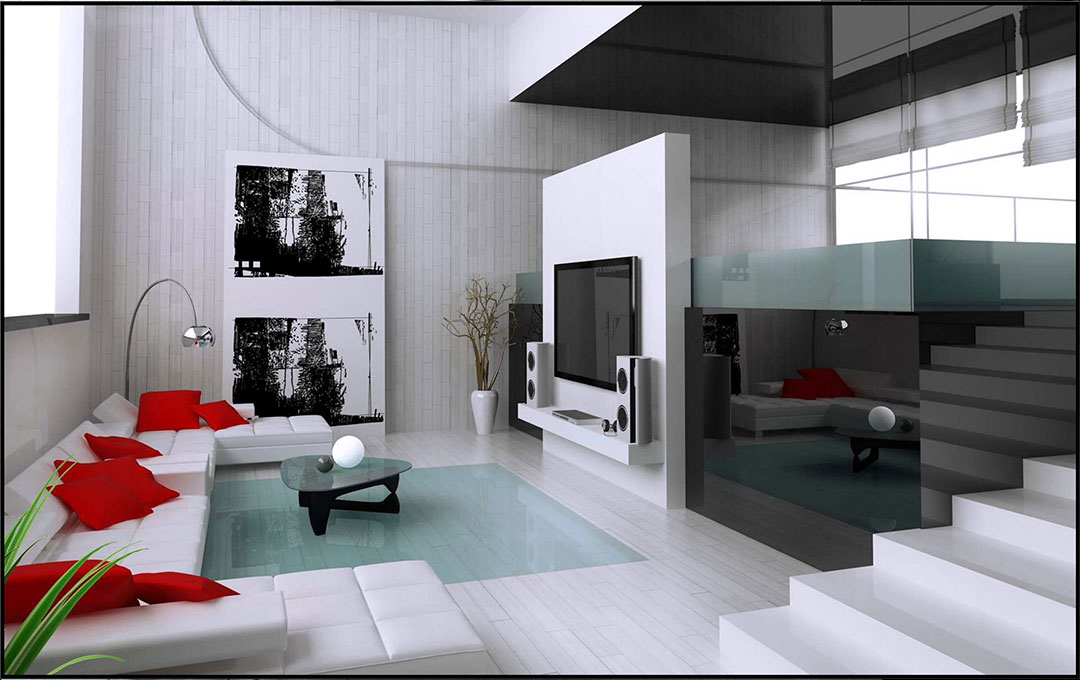 Major High-Tech interior colors are the cool shades of gray and white. For accent colors, use metallic colors such as neon green and metallic orange, black and red.
Surface
If you incorporate a High-Tech interior in your apartment, go for glossy laminate and linoleum flooring or ceramic tiles. Avoid floral and striped pattern wallpapers. Plain wallpaper designs are a better option in a High-Tech interior. Besides, people often use mirror panels to cover the walls.
Furniture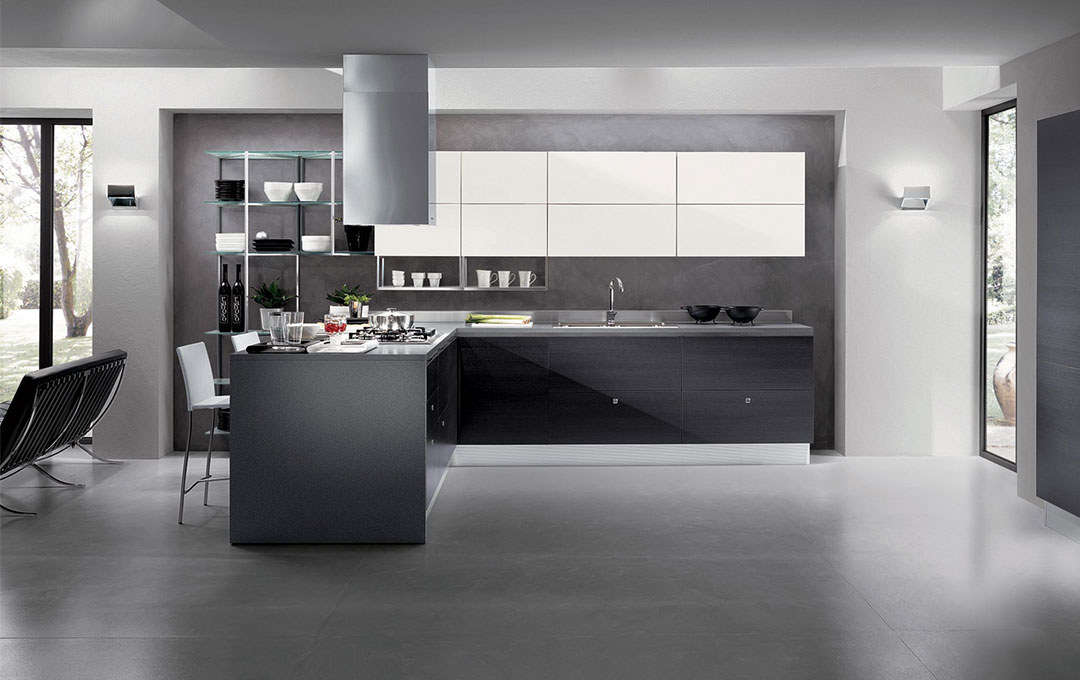 High-Tech interior love shiny furniture. That's why, coffee tables, TV stands, or shelves are decorated with glass to achieve a High-Tech look. Transparent and plastic materials will also work. The furniture upholstery is usually made of one-color soft and shiny leather. What's more, pieces of furniture with unusual shapes will perfectly suit the style.
Accessories and décor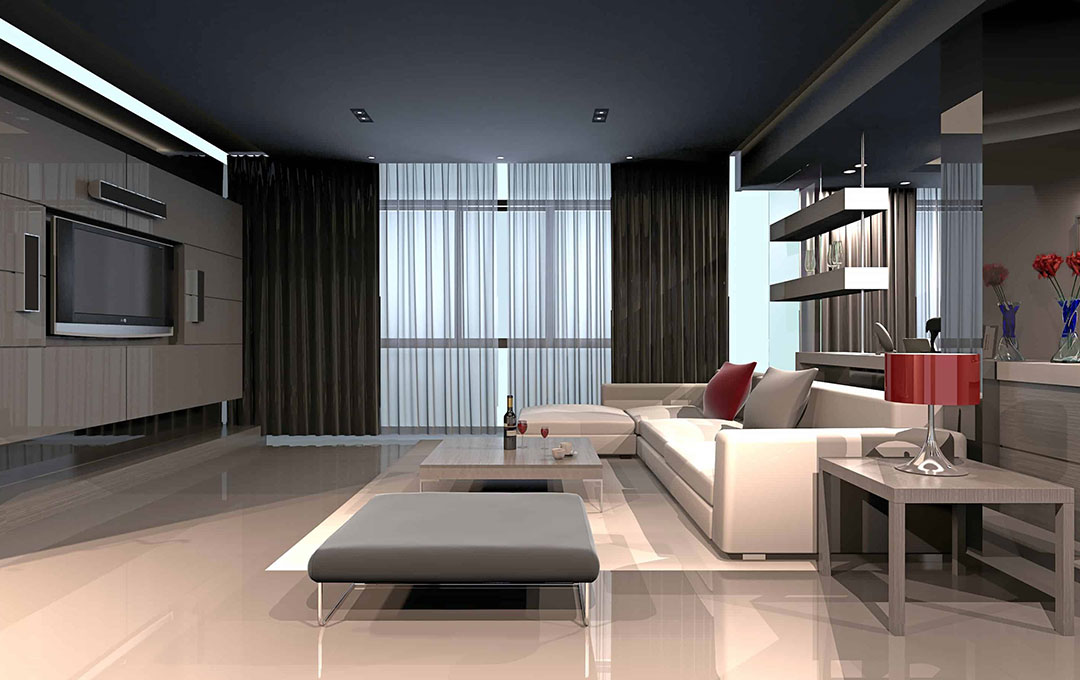 High-Tech interior does not need additional décoration. Plenty of lighting, chrome, and shiny surfaces already serve as decorative elements. However, if you think something is missing in the interior, you can add table lamps, surrealistic drawings, metal statues, and glass accessories. They will bring cozy vibes into space as well as lend a glamour look to the interior.
If you have an apartment in one of Archi's completed residential buildings and plan to introduce a High-Tech interior, Archi Card will make your ideas come into practice. Archi Card is a loyal card exclusively given to Archi residents to let them buy a range of products at discounted prices.