Green in interior design offers a sense of balance and harmony. It evokes natural energy and the desire of growing and increase. The psychology of a room color is an inseparable part of your life. It affects your emotional and psychological mood. Therefore, it is extremely important to choose tones that are in harmony with your taste. This blog will offer you green interior designs created by Archi designers. Green in the interior has a meaning of balance and harmony. It is associated with natural energy and easily matches any style.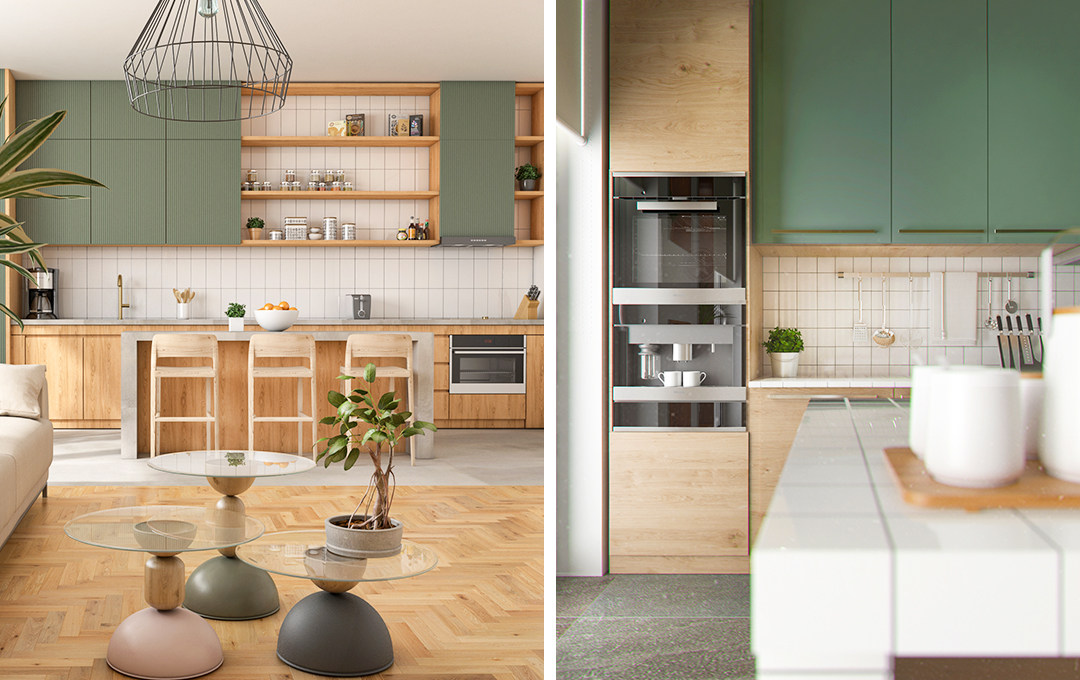 Kitchen

Let's start with the Scandinavian kitchen interior. Scandinavian style is considered the most comfortable and practical design. The green color is associated not only with comfort but also with a fresh and clean environment, which will definitely evoke harmonious emotions.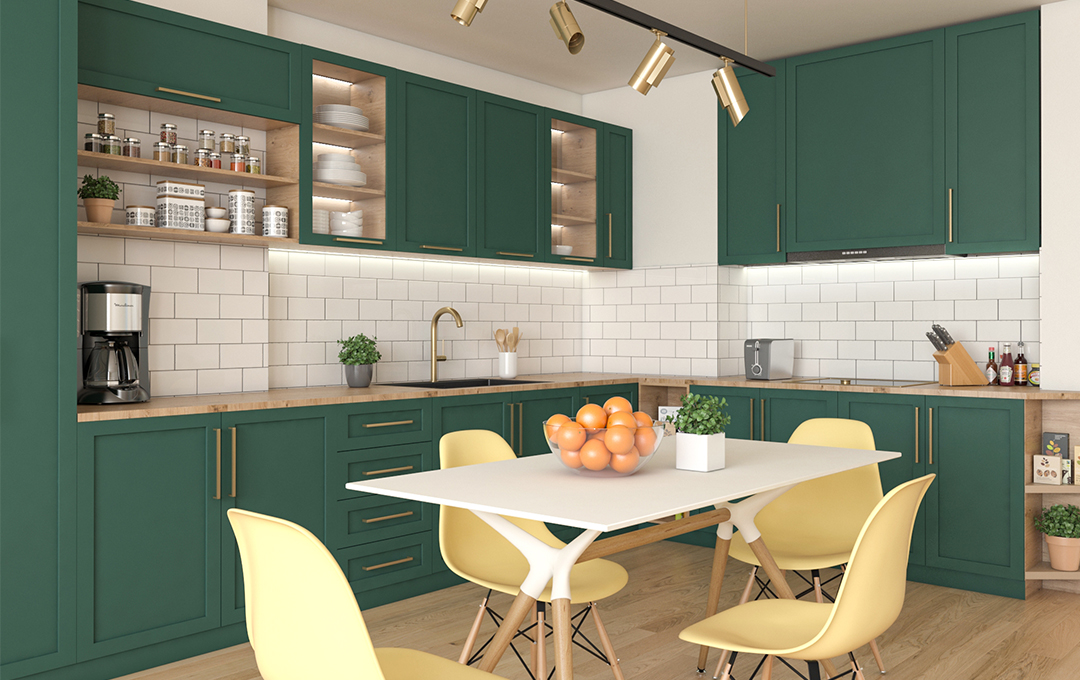 Matte dark green kitchen cabinet paired with wooden surfaces gives a simple but refined look. Open storage with built-in LED lights will add a glowing and luxurious effect to your kitchen.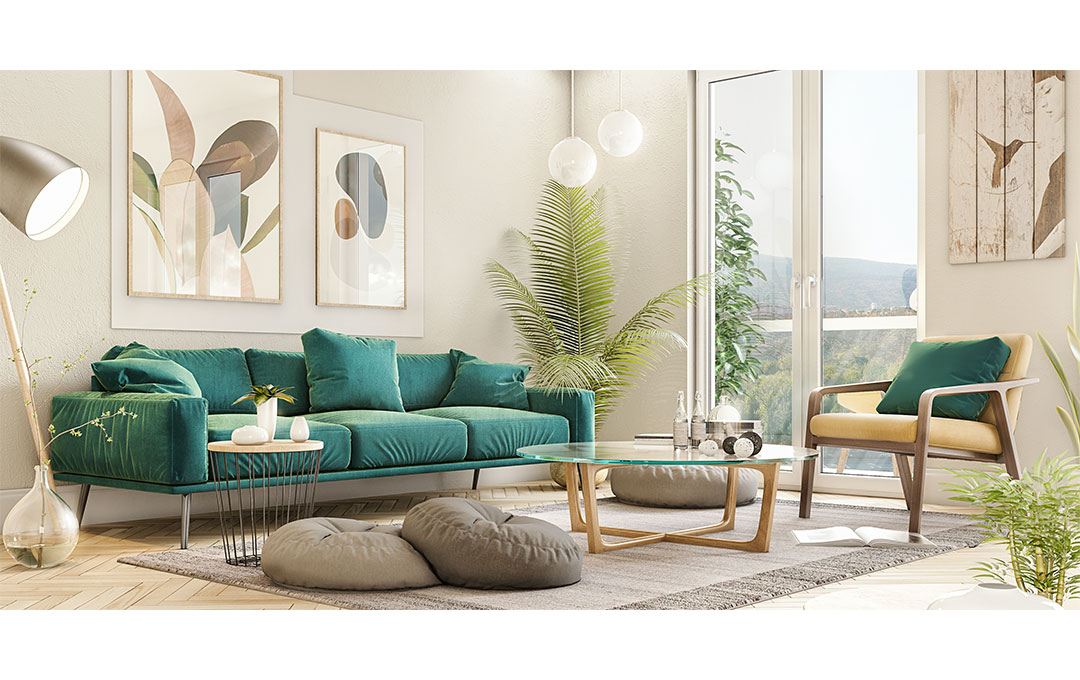 Living room

The living room is the center of the house. It is the place where family members gather, have fun, and rest. That's why it is important its interior fits the needs of different family members. Otherwise, it is hard to achieve comfort and tranquility in a living room. The main décor element in this room is a green velvet sofa, which brings a sense of harmony, calmness, and luxury into the space. Velvet is an expensive fabric that is a classic décor element in interior design and goes well with all styles.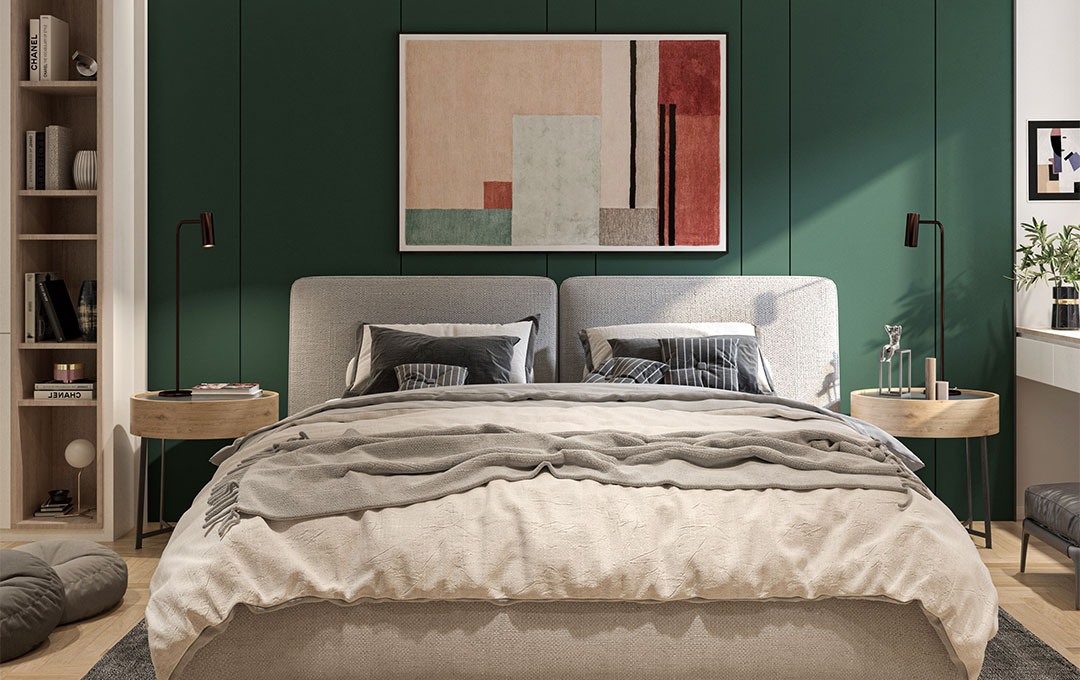 Bedroom

The bedroom is the first room in a house that needs to offer a sense of tranquility and harmony. It is believed that green can relieve stress. If you love green tones, you should experience a green bedroom once in your life.

Note that dark colors can make space look smaller, so try to avoid coloring all walls green. Choose one wall, especially where a bedroom is placed, and color it green, this way you can also zone the space. Green hues go well with all colors including any decor elements or large paintings.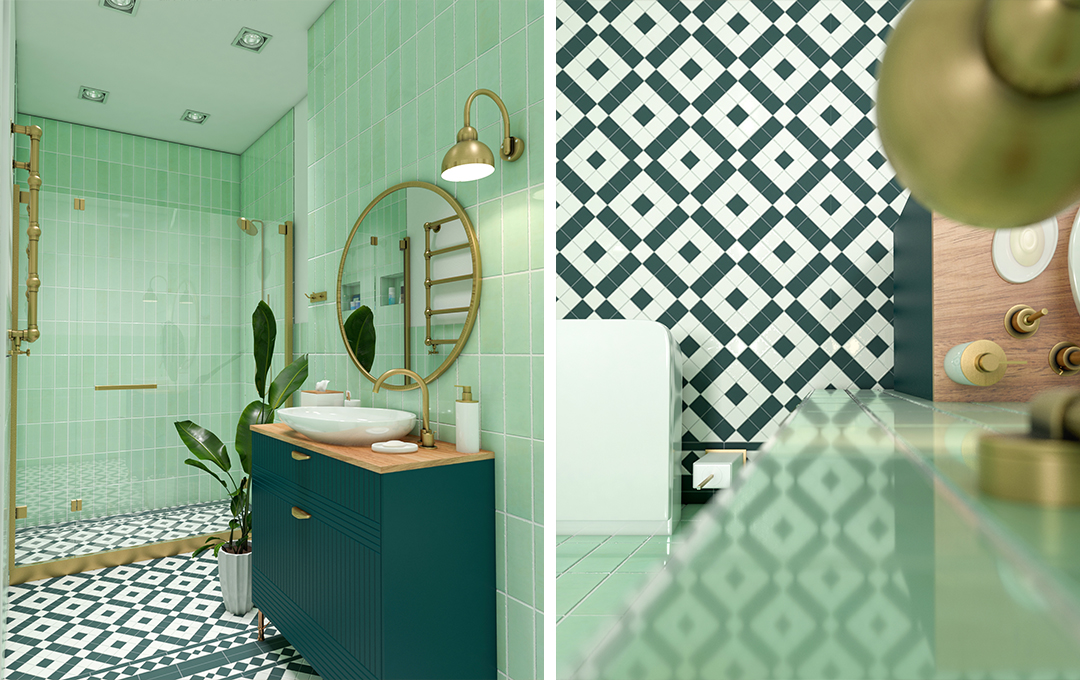 Bathroom

The green bathroom has been one of the most popular interior decisions since 2020. A bathroom is a place where we start and finish our day and calm and natural green tones should be the best choice for that purpose. Do not paint every room of your house green, simply adding green décor elements and houseplants can bring a fresh and pleasant atmosphere to your house.