The New Year in Archi is particularly diverse and magical, and this year the New Year's gift made to the residents of Archi exceeded all expectations. In this blog, we will tell you about this very special gift.
On January 15, Archi held a concert of 'The Manolo Voice of The Gypsies' in the Sports Palace called "Gypsies for the residents of Archi", which was full. About 7,000 residents of Archi celebrated the New Year together and had an unforgettable time. The members of Archi's big family danced together to gypsy tunes and sang familiar songs. During the concert and interviews, the members of 'The Manolo Voice of The Gypsies' could not hide their emotions, because the concert had an amazing atmosphere, a pleasant, family, and friendly atmosphere.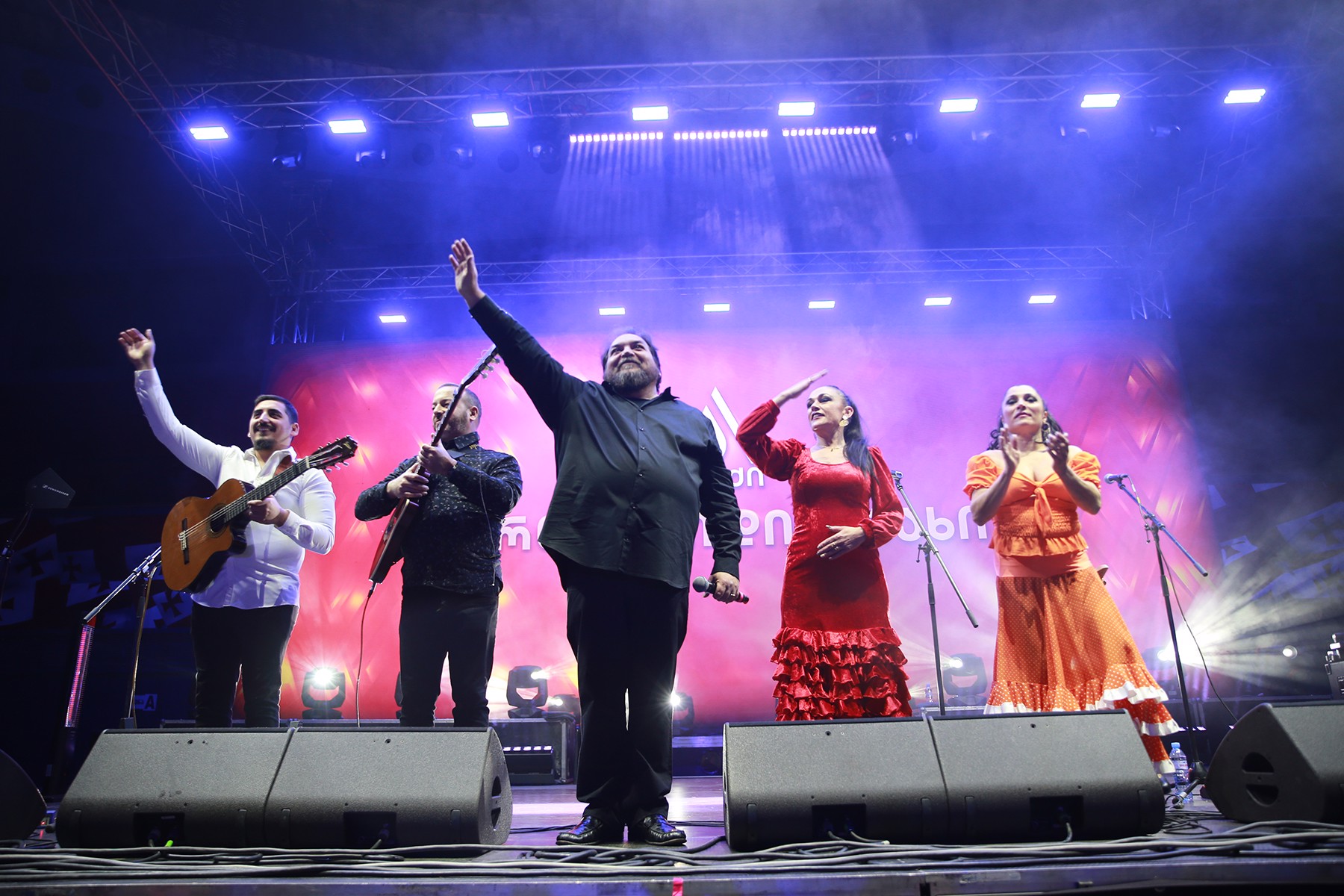 "The purpose of this grand concert was to create a New Year's mood for the residents of Archi, as well as to allow them to do charity work. The money received from the concert tickets was fully transferred to the foundation of monk Andria. Residents of Archi were very happy when they heard that by attending the concert, they were doing charity work," says Elene Baratashvili, head of Archi's marketing.
The residents of Archi mentioned in their interviews that this concert will remain an unforgettable memory for them. This was not the first event organized by Archi. Among the events held especially for the residents of Archi, the Sukhishvili concert held in the Philharmonic Concert Hall stood out for its scale. Also, in June, a concert of Dato Gomarteli and Shvidkatsa was held in Mtskheta, and in September, Lela Tsurtsumia and the band sang for the residents of Archi at an event held in the club "Underville". Archi promised his big family members that they will continue to take care of them and create a pleasant mood.