The classic French style appeared in interior design in the 18th century and since then has won the hearts of not only residents of France, but also people of other parts of the world. French interior design is a mixture of Baroque, Rococo, and Imperialism styles.

The French have an instinctive ability to perfectly and at the same time easily create a combination of witty and exciting designs. Their authentic technique has not lost its effectiveness to this day, combining old and new designs.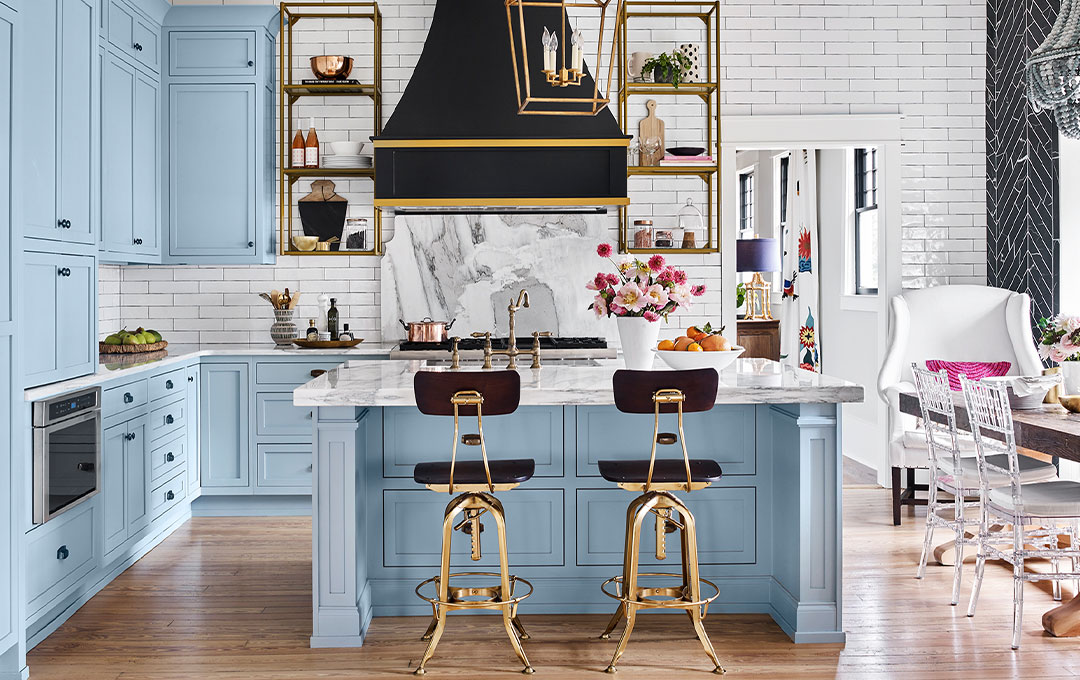 Let's look at some aspects of interior design in the French style that stands out among other trends:

French country house

Introducing French country-style interior elements and furnishings in the living space can turn even the most urban house into a small French country house. French rustic style is achieved through a combination of rustic and sophisticated decor inspired by French country houses. This style is popular all over the world thanks to its comfortable and simple elegance.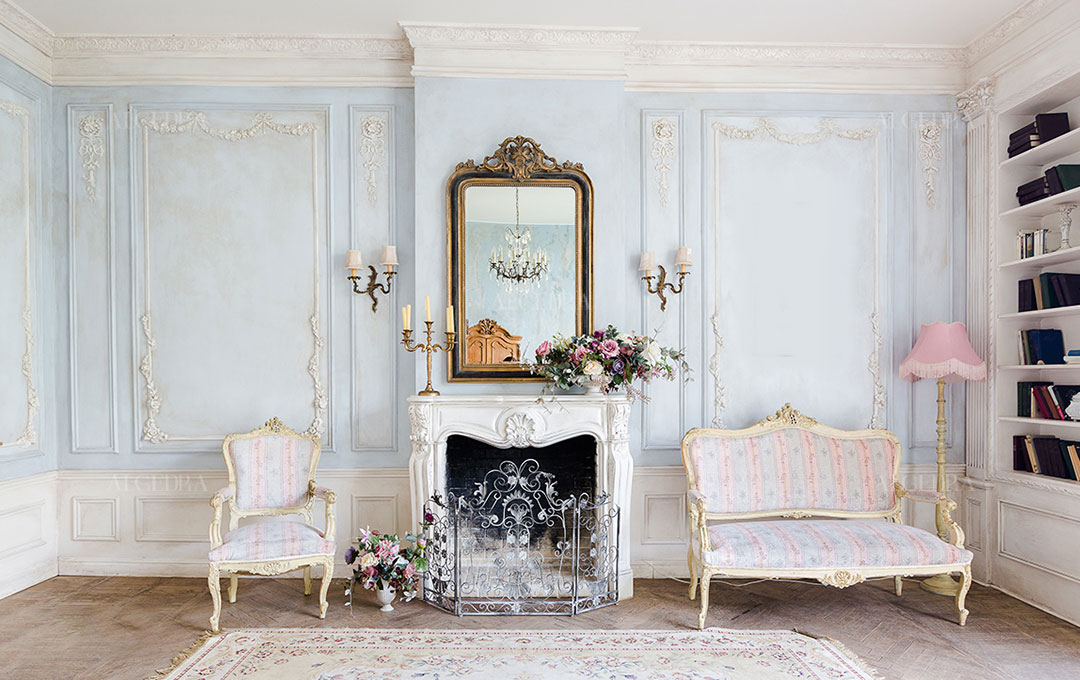 Here are three different characteristics that make up this style:

• Soft patterned fabrics of muted colors
• Painted and vintage furniture and accessories
• Lots of wood and other natural materials

Colors, prints, and materials

Colors in this style belong to the warm color palette, with medium and low-intensity shades. If you want to bring this style to the interior, think about soft yellow tones, warm pink, blue and beige tones. Provincial-style fabrics are known for richer colors, such as brick red.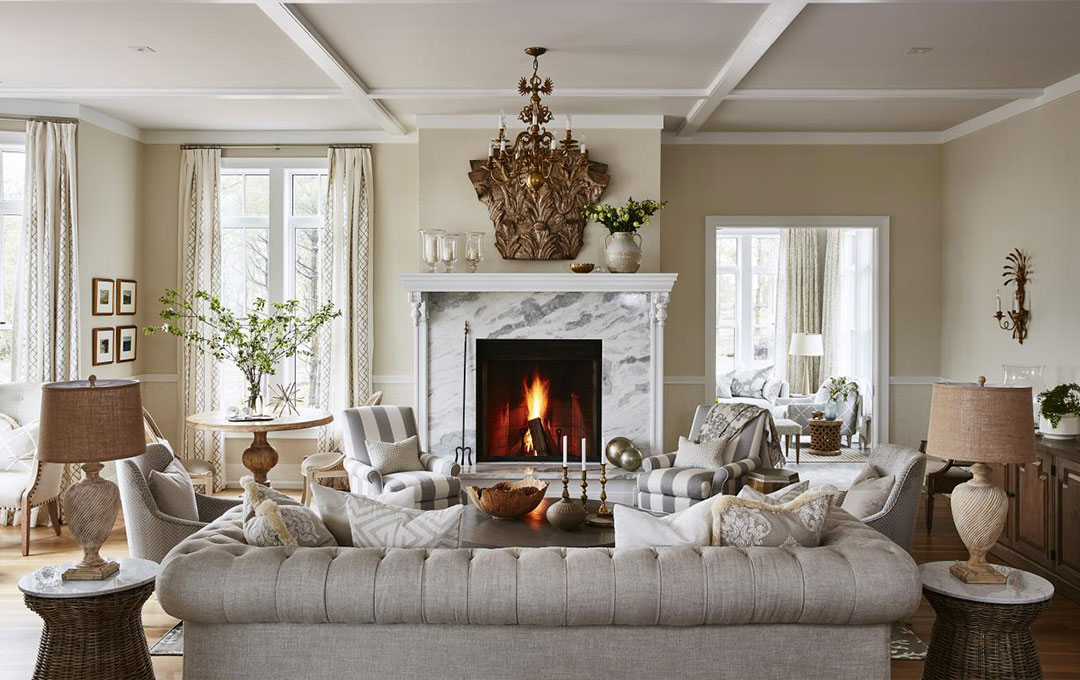 Furniture

The main feature of French country-style furniture is convenience and style. Upholstered seats and chairs always contain soft and cozy pillows. Other furniture, such as tables and dressers, are usually smooth, simple pieces of wood. They are often combined with ornaments that emphasize the curves of the furniture. The furniture is also characterized by whitewashed upholstery. You can use milk or chalk paint to get this style.

Dining room

In a traditional French rustic dining room, a rustic wooden or metal chandelier with candles is simply a necessary piece of furniture along with a light-colored wooden dining table surrounded by whitewashed, vintage, or matching chairs.

The second most famous trend is classic French interior design. It is impossible to talk about the royal French style without mentioning the wealth of Versailles and King Louis XV. This period is particularly important and is usually considered the golden age of French furniture and craftsmanship. This style is much more delicate and feminine than the formality and richness of the Rococo decor that existed earlier.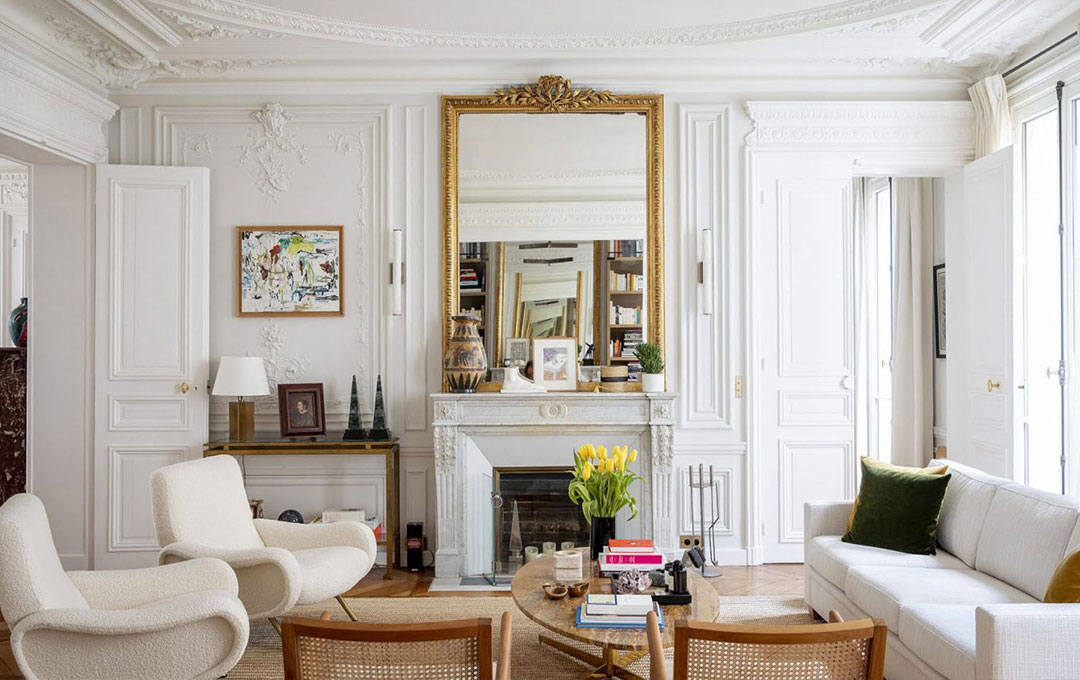 Parisian-style home décor

A house with a unique Parisian decor can have a very large mirror, a less crowded design, rustic charm, a bohemian atmosphere, walls with white carvings, columns, and a lot of books used as part of the decor. The decor of Parisian apartments, which originated in Paris, includes elements from Baroque and Rococo, as well as from neoclassical interior design.