We feel the arrival of spring in the most acute way, by blooming flowers. Window lights are an ideal idea to highlight them. They will give your home a unique and cheerful look. You don't need to buy a lot of plants for this. Even a small number of colors can have an effect that can be enjoyed both at home and in the yard.
When you decide to select window flowers, the main factor to consider is the choice of colors that begin to bloom in early spring, and they are also resistant to different environmental conditions. For example, if your window is very sunny during the day, choose a flower that likes a lot of sunlight.
So, here are 10 spring window flowers that will decorate your home.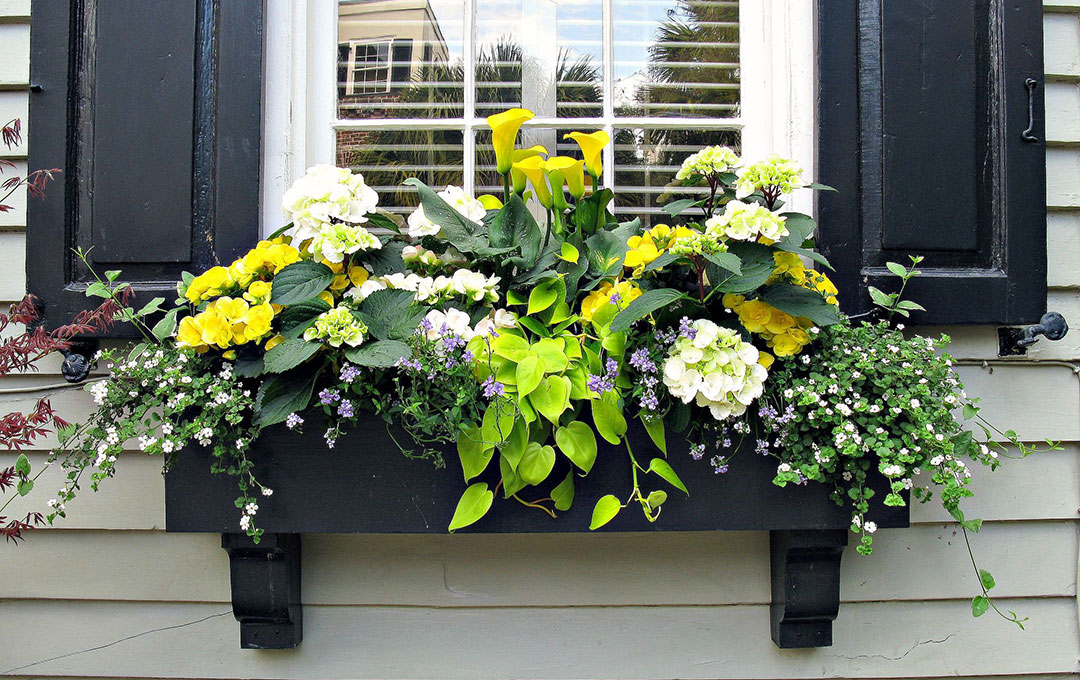 Calla Lily Mix
Yellow, white, green, and purple tones are a kind of colorful message that spring has come. These window flowers are highlighted in a black flower box. In the back, there is a yellow Calla Lily, and the rest of the box is occupied by fluffy yellow-white Hydrangeas. On the sides and in the front there are tiny white Bacopa flowers. Different plant heights are visually appealing and help fill the box. These plants should start blooming in late spring and have equally moist soil.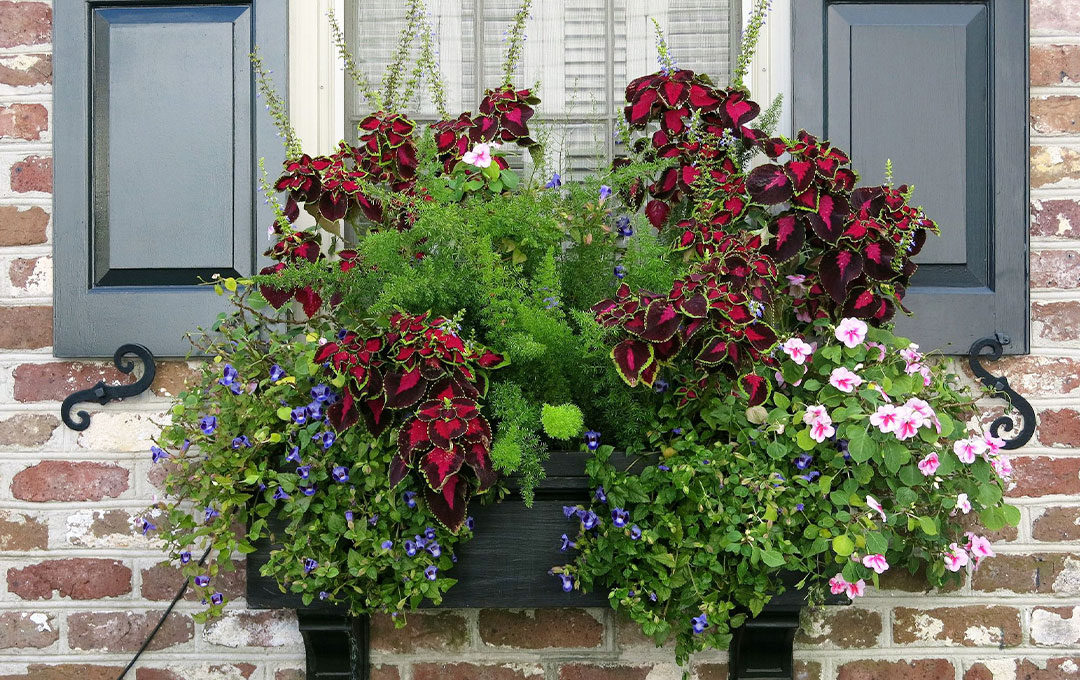 Rich colors
Spring should not include only pastel colors. Many beautiful window planters are filled with stunning dark flowers. This window box includes colorful Coleus, Million Bells (a relative of Petunia that produces smaller flowers), Periwinkle, and Fern. A million Bells and Periwinkles are distinguished by a long flowering period. They often bloom from spring to autumn frosts. So this design will keep the planter attractive throughout the season. Keep in mind that they do not like a lot of direct sunlight, so place them in a shady corner.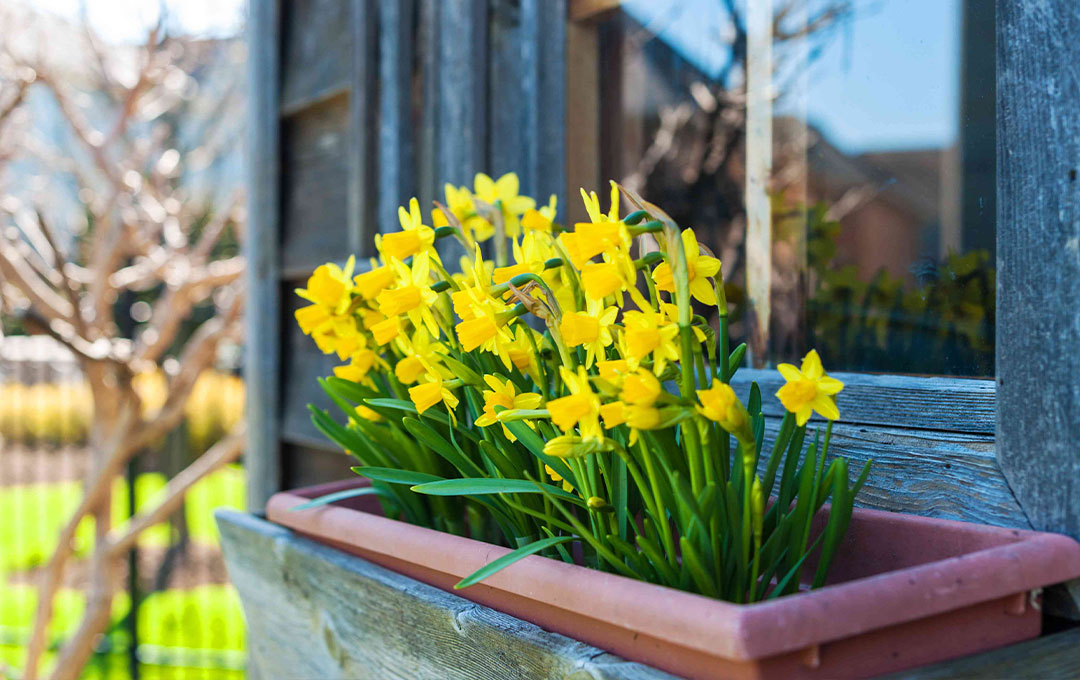 Sunny Daffodils
Daffodils bloom in early spring, and their bulbs are quite easy to collect in containers. Just do not forget to choose a sufficiently deep and well-drained flower box, because their roots are firmly in the ground, and do not like moist soil. The main charm of Daffodils is that they all bloom at the same time, which offers beautiful scenery.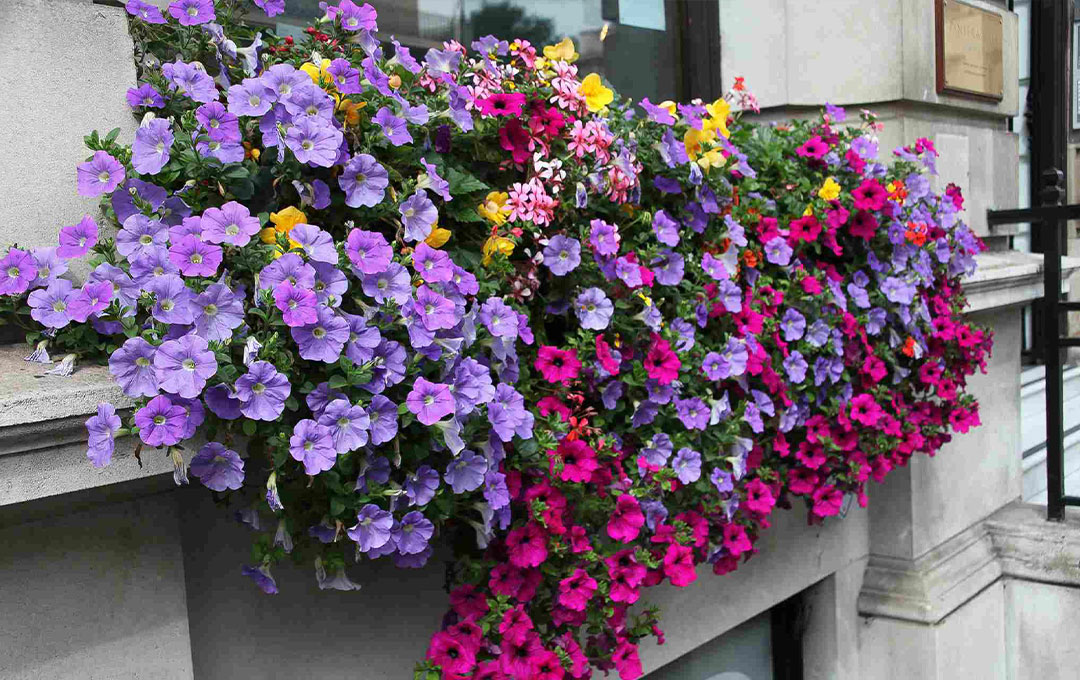 Petunia Party
A bunch of bright purple, pink and yellow Petunias complements any flower box. There are many varieties of Petunias, those that bloom once or twice a year, with smooth or bumpy petals, in striped or monochrome colors. This way you can customize the flower box exactly according to your preferences. Trim the wilted flowers, as this will contribute to further flowering.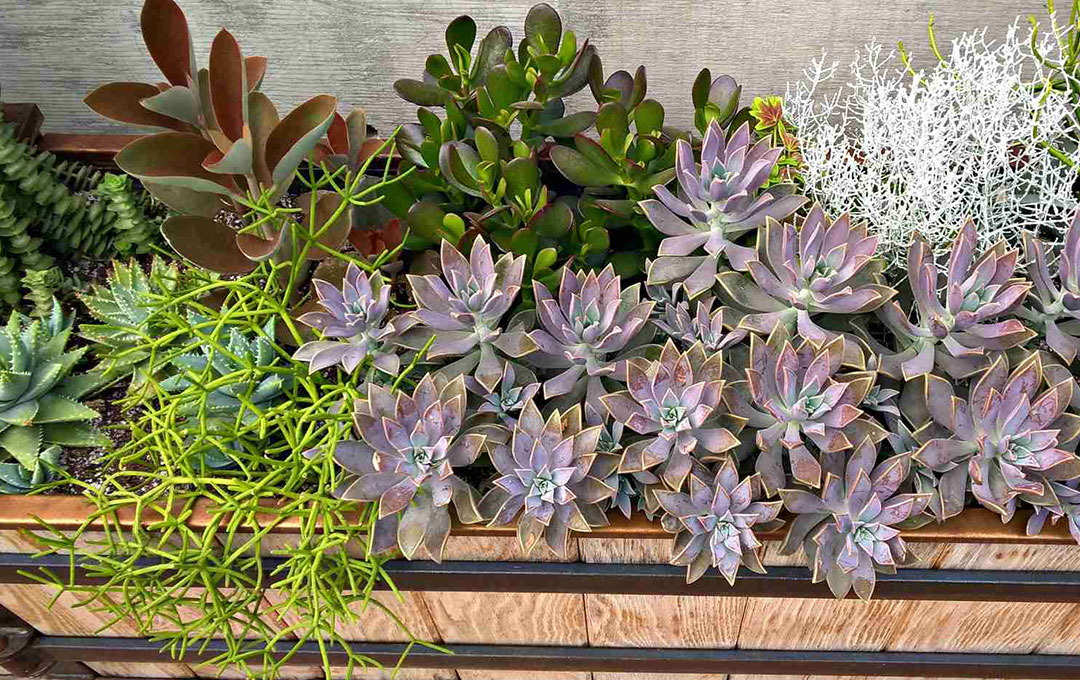 Spring Succulents
Succulents are low maintenance and long–flowering plants. Planted in autumn, Succulents live all winter and look best in spring. Some varieties also produce flowers. Succulents in the flower box include Kalanchoe (Felt Plant), pink Echeveria, Crassula, and Pencil Cacti. These succulents can also be grown indoors, so you can keep the flower in the house until the weather is warm enough.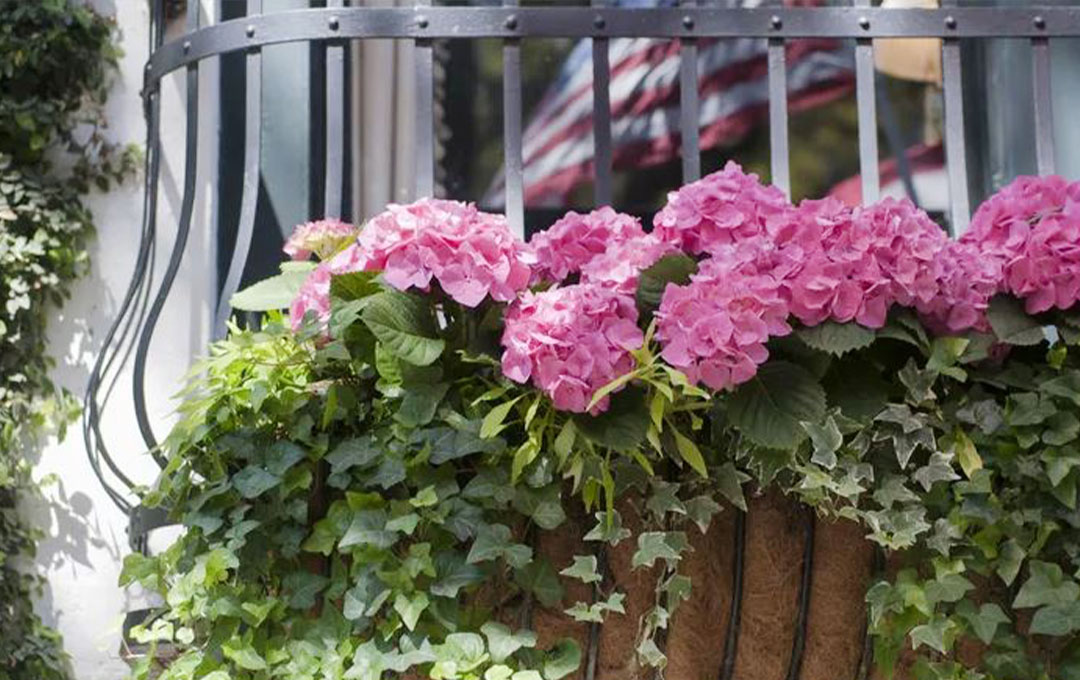 Pink Hydrangea
Hydrangea includes many species. This fluffy pink flower is typical of the warm season. They are quite easy to grow with different Deciduous plants. They create a rather fabulous visual effect. Choose the right spring Hydrangeas, as some varieties begin to bloom in summer. Also, keep in mind that Hydrangeas do not withstand cold and frost, cover the flowers with a blanket or temporarily bring them into the house.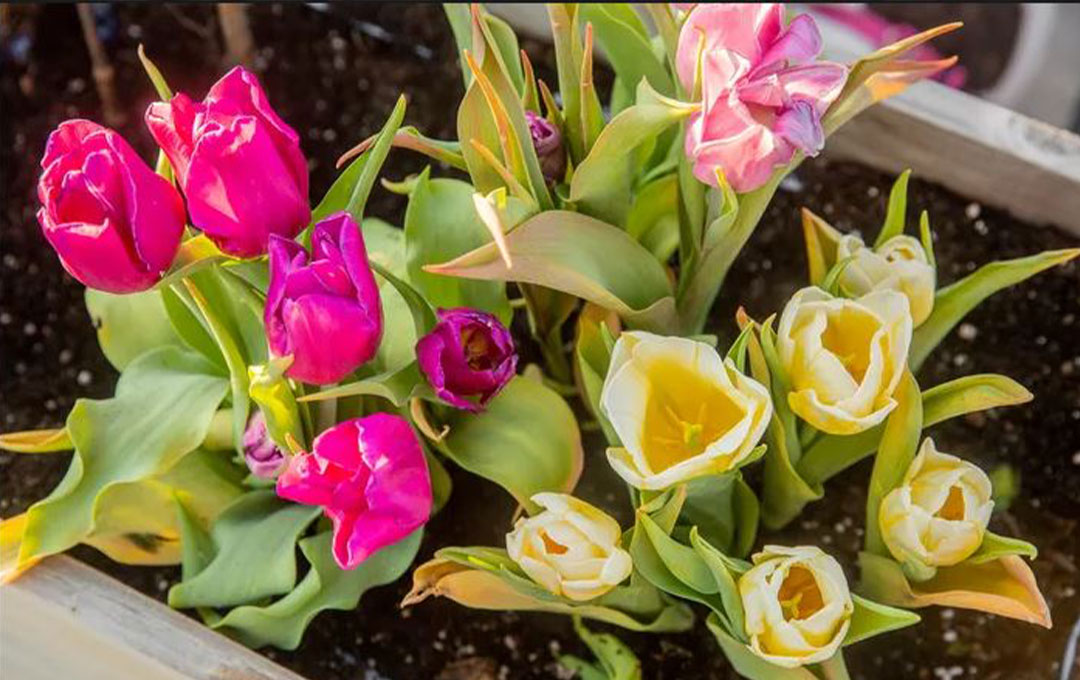 Tulips
Tulips are classic spring flowers. As soon as the period of early spring arrives, you are going to meet them everywhere. Tulips are available in a range of colors. Try planting Tulips of different colors to have a colorful collection. Depending on the species, they grow from about 30 to 60 cm, and the shape of their flowers also varies. Note that they should be planted at a distance of 5-12 cm from each other.