Curtains are a part of home decoration that must be considered in the interior. There are so many different types of curtains that it can be confusing to choose, so check out this blog to learn what to consider when choosing curtains.
Choose a fabric
The appearance of the room is greatly influenced by the curtain fabric. Each fabric drapes and looks different. Heavy fabric suits more traditional rooms while sheer is best for a minimalist room. Choose the curtain according to the amount of sunlight you want to enter the room. Of course, the heavy fabric absorbs less sunlight. If the sun shines directly on the window, you can buy two-layer curtains, one dark-colored heavy fabric and one light-colored thin one. This will allow you to replace it sometimes and balance the sunlight in the room.
Also, when choosing fabric, pay attention to its care rules. Cotton and synthetic curtains are easy to care for, it is enough to wash them several times a year and you can use a washing machine. And, pleated, delicate fabric curtains need frequent washing and care.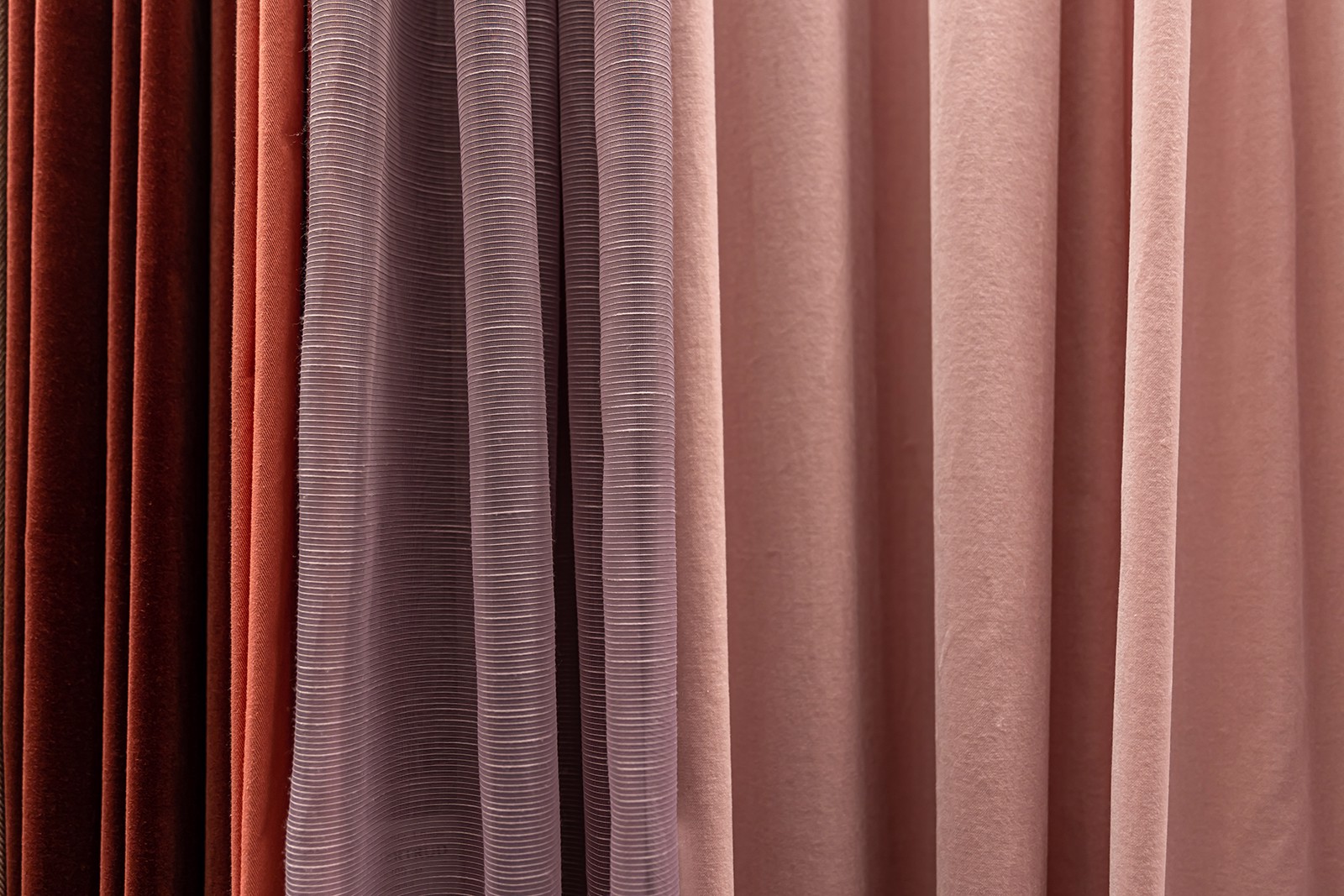 Choose a color
The curtains for the windows and doors should ideally match the rest of the interior. How to choose the color of the curtain? You can choose a curtain with a design that complements the shade of the walls, or if you want to emphasize the design of the curtain, choose a color that is different from the furniture and walls, but fits the overall interior.
Should the curtain be of one color or with a print? To find out about this, look at the rest of the interior. If the entire interior is mostly decided in one color, you can choose a printed or colored curtain, and on the contrary, you can match the colorful and extravagant interior with a single-color curtain.
Choose the length and width
The length of the curtain is also very important in the interior. Long curtains, which are a few centimeters longer than necessary and fall to the floor, are in trend today. But if you have children or a pet at home, it is better to choose short curtains, the length of which is up to the window sill.
The width of the curtain is also not insignificant. To find the ideal width, measure the width of the window or door frame and multiply by 2/2.5. A wide curtain allows you to create different styles by tying and unfolding the curtain.