Choosing the right interior design for your house is one of the most interesting and creative processes. You can express your personality and individuality by designing the interior of your house. Eclectic decor is all about harmony achieved by a combination of contrasting styles. If you are an energetic, creative, open, and bold person, eclectic style is the right choice for you. Eclectic style uses contrasting colors and disparate styles to establish a cohesive and harmonious space. For example, eclectic style makes it possible to bring modern art décor and bohemian style into a single space.
To create an eclectic style, it's best to paint the walls, and the ceiling warm colors or use a wallpaper instead. Then add panels of contrasting colors to establish a balanced combination of warm and cold paints. For example, a blue ceiling and light walls create a harmonious room. You can also design the wall with hand drawing or add tiles with ornament images to it.
A rug is an essential part of the eclectic style. Modern, retro, geometric, or flower-print rugs can create an eclectic interior design. More budget-friendly options are linoleum or laminate flooring.
Furniture plays a major role in creating eclectic house décor. Placing a combination of different furniture styles will bring eclectic vibes into the room. For example, you can use a traditional coffee table, modern chairs, bohemian rug, and medieval-style sofa in a living room. This is what eclectic style decor is all about – mixing the old, the new, and the classic. Besides, contrasting styles create a dynamic atmosphere to present your unique personality in a house.
Eclectic interior design involves bringing vibrant accessories and decorative elements into a room. A wide selection of accessories such as drawings, frames, figures, candles, and vases of different shapes contribute to creating an eclectic style. Besides, lamps can be used as an effective decorative element in eclectic decor.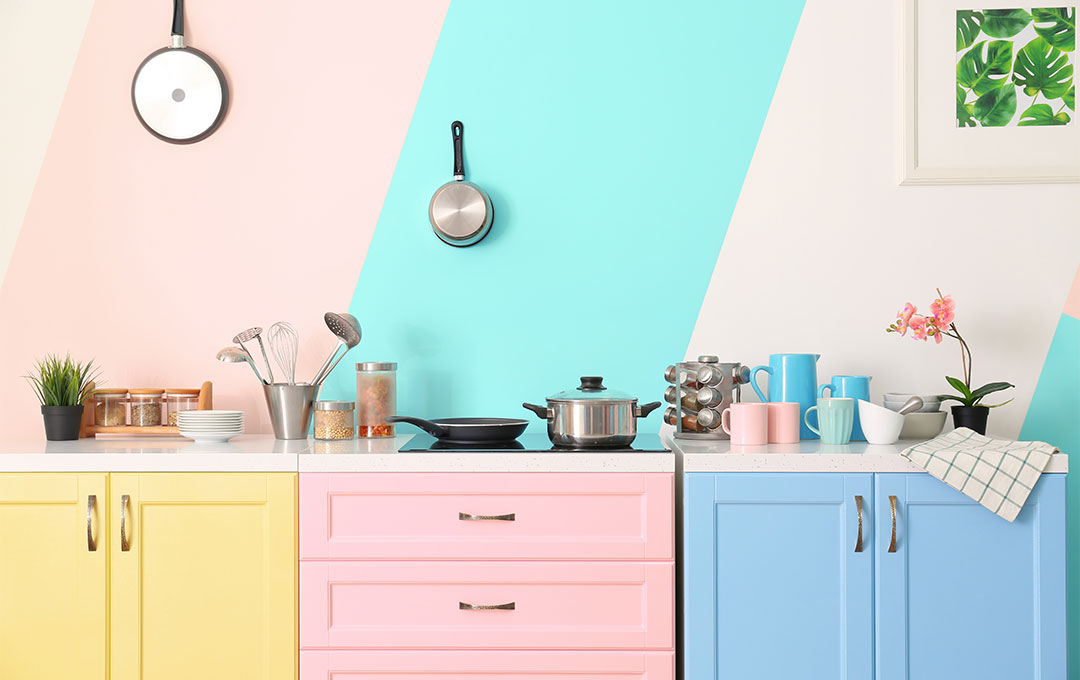 Eclectic style fits the dynamic, diverse, and active lifestyle of Tbilisi. It is becoming more and more popular among young people in Georgia. If you are an eclectic style lover and you have bought an apartment in Archi's completed residential project, you can now put your eclectic décor ideas into practice.