Easter Holiday is the most important day in the Christian world. This period brings special emotions and every household is busy with Easter preparations. The most common tradition in Georgia is to dye eggs, grow Easter grass and bake cakes. In this blog, we will offer you Easter decorations that will brighten up your home and lift the festive mood.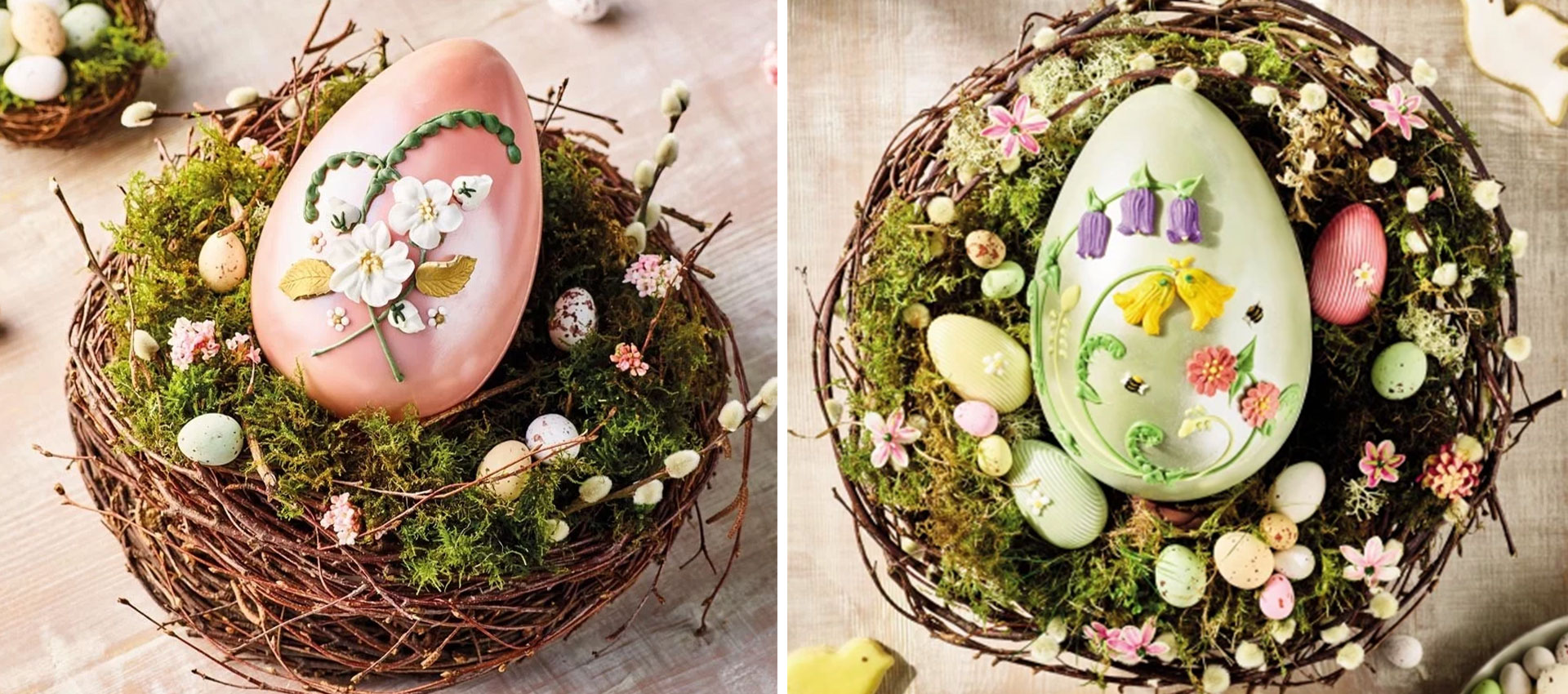 Moss covered eggs
Moss is not a festive decoration, but it will come in handy for decorative Easter eggs. To do this, you will need decorative eggs, hot glue, moss, thread, buttons, and small twigs. First, take some moss, then pour glue on the eggs and slowly stuck the moss to them. Don't be afraid of making mistakes because you can fill in the blanks later. Once everything is covered and the blanks are filled, you can take scissors and make simple corrections by removing the strands of moss. Do not throw away these clippings, as they will perfectly fill small gaps on other eggs.
You can leave the eggs this way or add some buttons and threads. Wrap the thread around the eggs and add hot glue so that it does not fall off. Then stick the buttons or flowers with hot glue again. Finally, place your decorative eggs in the nest, which you can easily build with the intertwined branches.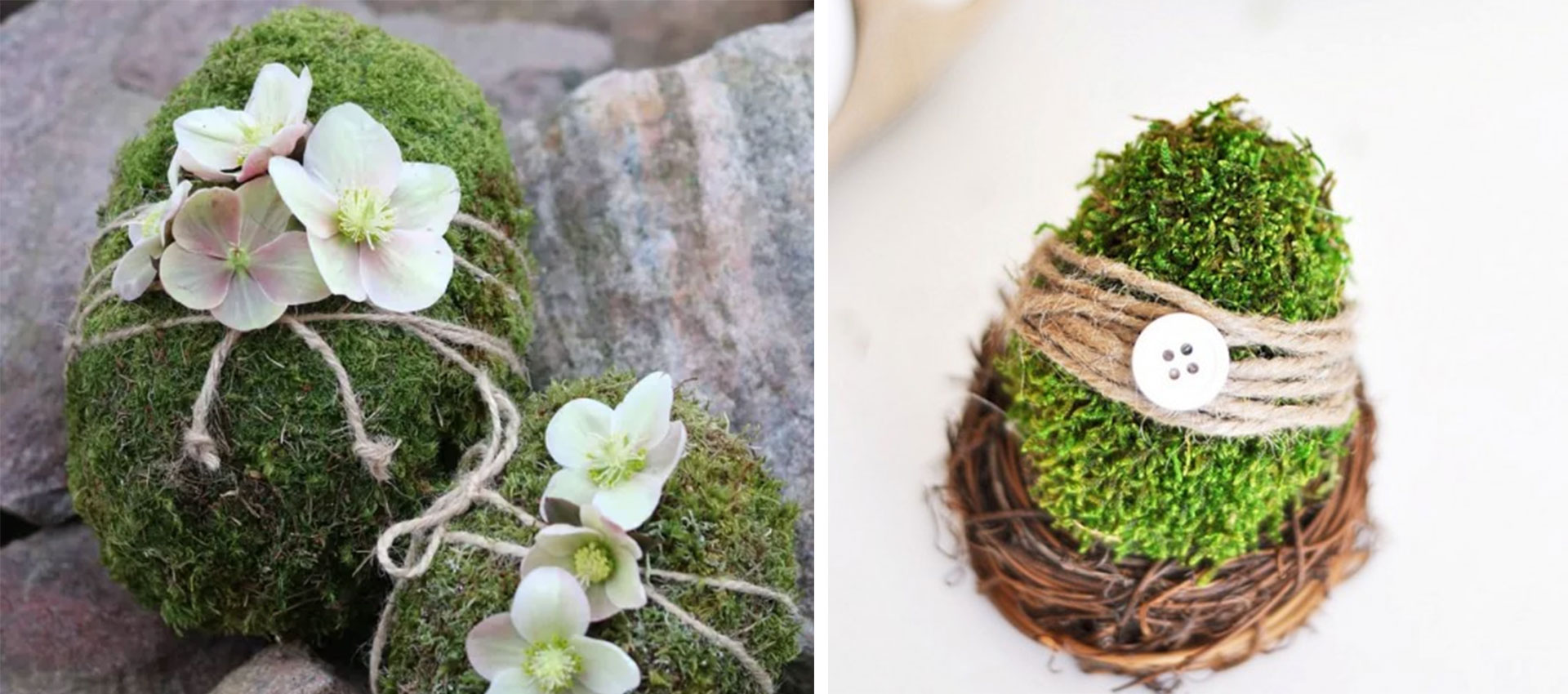 swedish easter tree
The Easter tree is quite common in Europe. Its creation is a simple and fascinating process. The Swedish tree is distinguished by its characteristic colorfulness and naturalness. To create an Easter tree, you will need several thin branches of a medium-sized tree, colored sheets of paper, feathers, decorative eggs, and any accessories that you want to hang on the branches.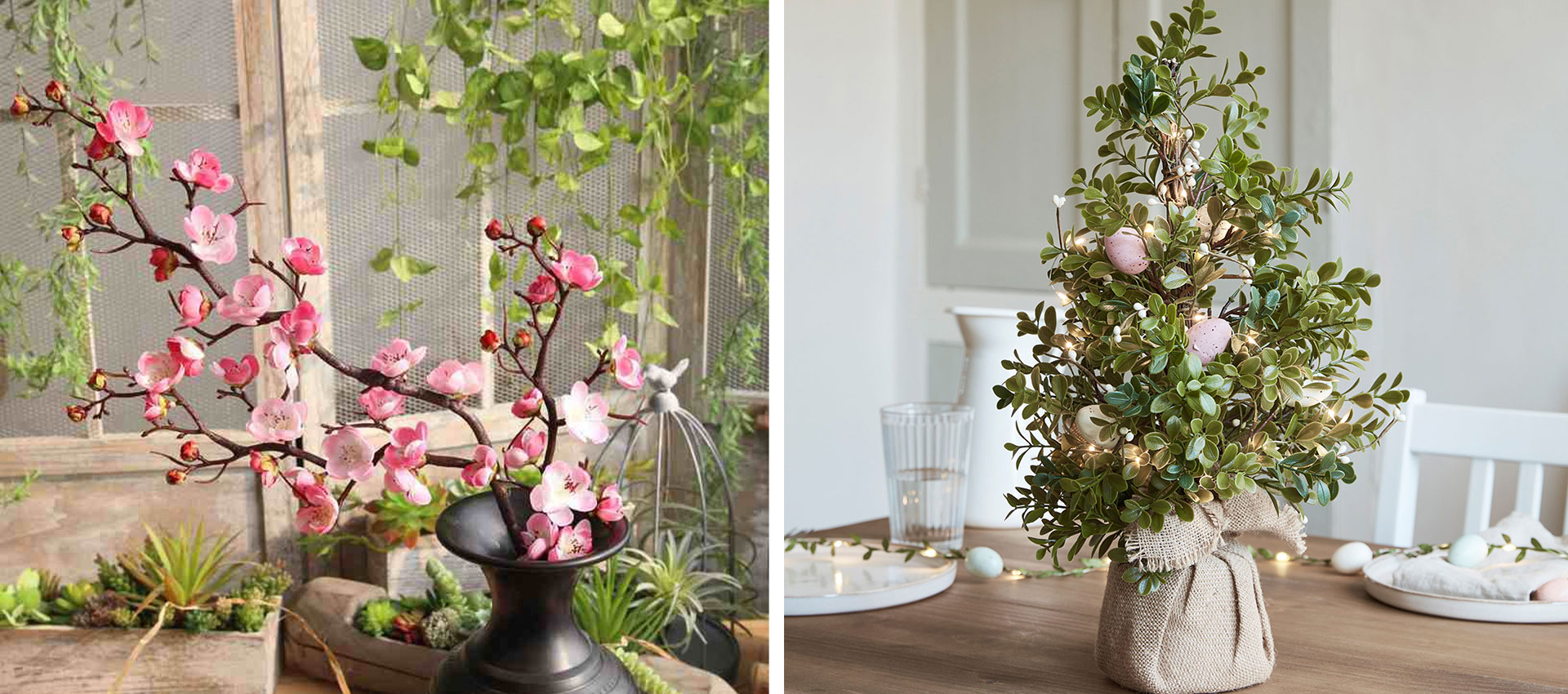 Georgian Easter tree
You can also use boxwood or floral branches to decorate the table for the Easter holiday. Adding an egg or other Easter decoration to a small boxwood bush will create a characteristic festive effect.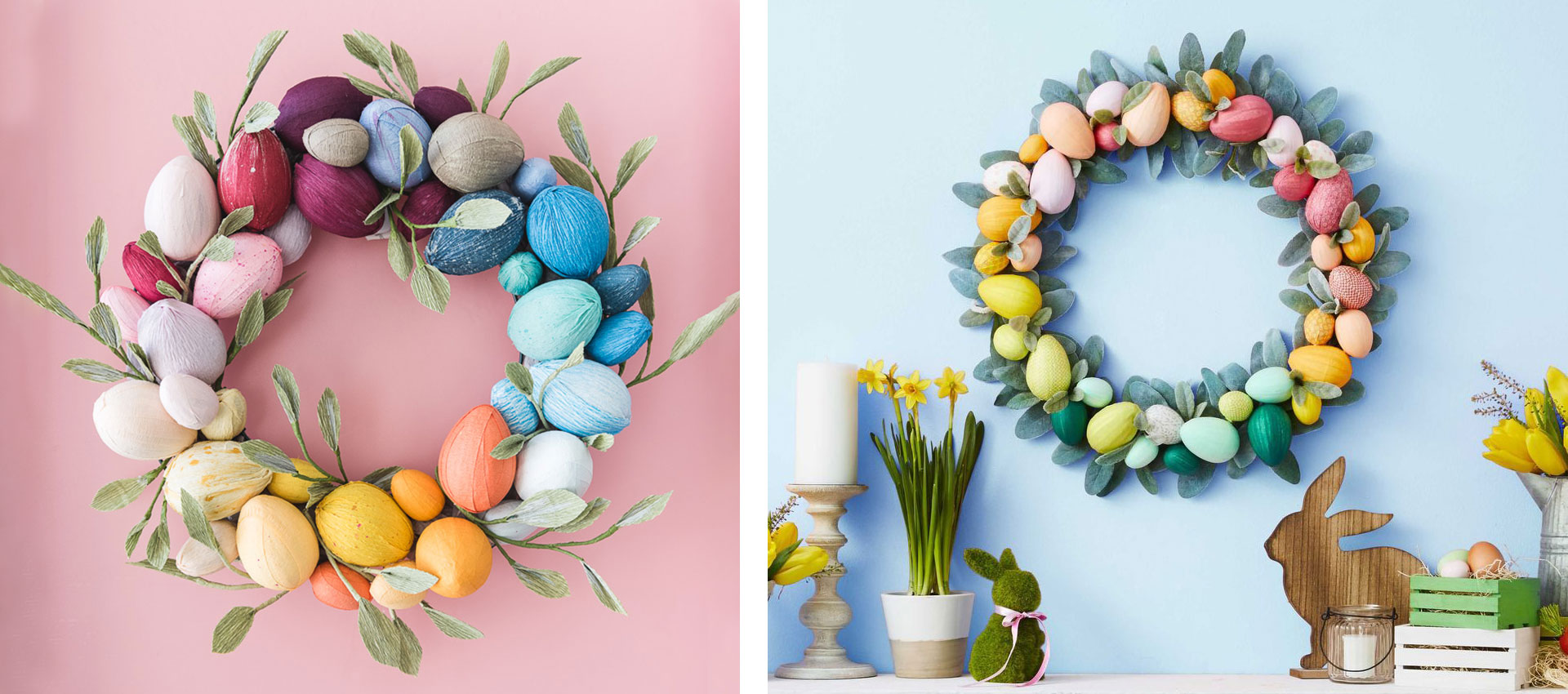 Easter crown
Nothing creates a festive mood like crowns made with your own hands. Easter crown of painted eggs will decorate your wall, door, fireplace, or any furniture surface. To do this, you will need decorative eggs, whether plastic, cardboard, or other material, tree or plastic branches, hot glue, and various accessories such as flowers or feathers.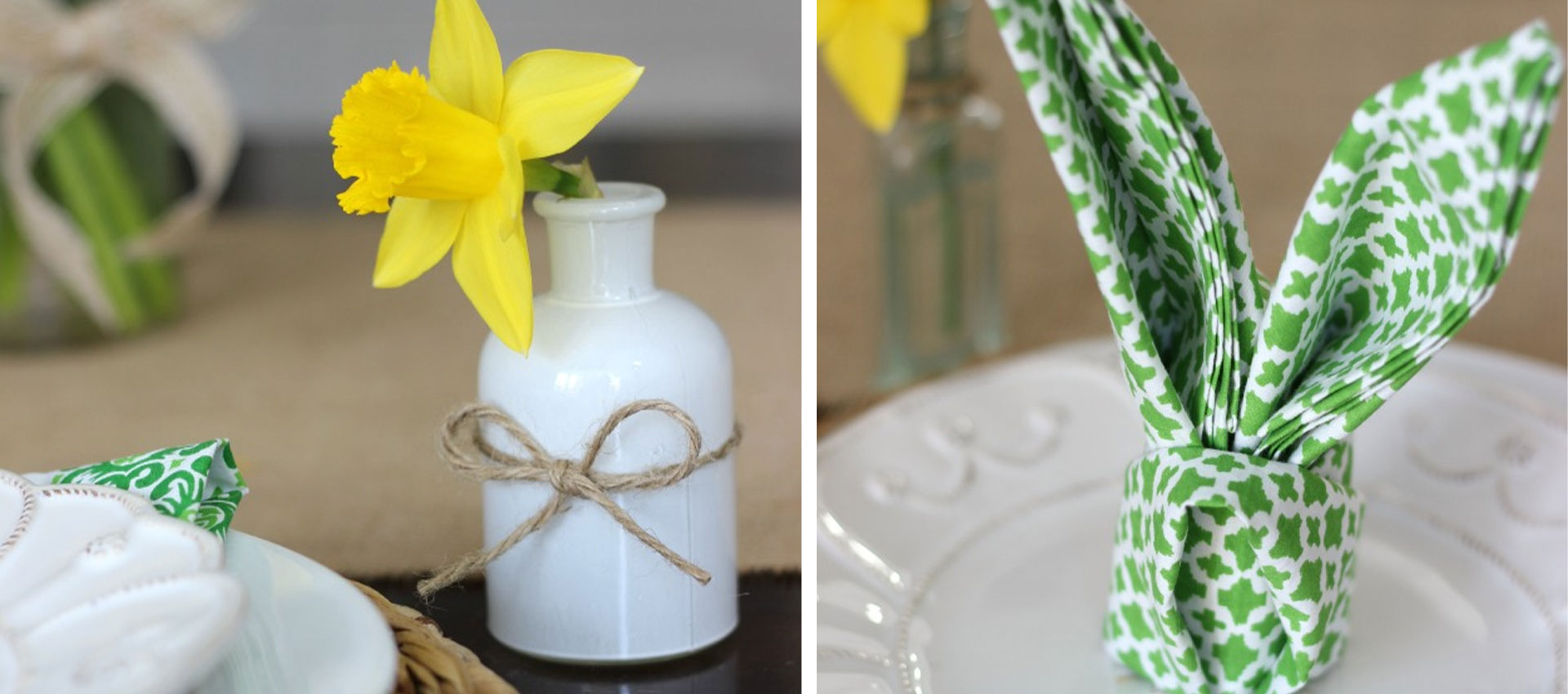 Easter table decoration
Decorating the table for Easter is one of the most important parts of this holiday. The table decor consists of many different elements. The main thing is to find the right style and match it with the available resources. The most budget option is to make bunny napkins that you will put on plates for yourself and your guests.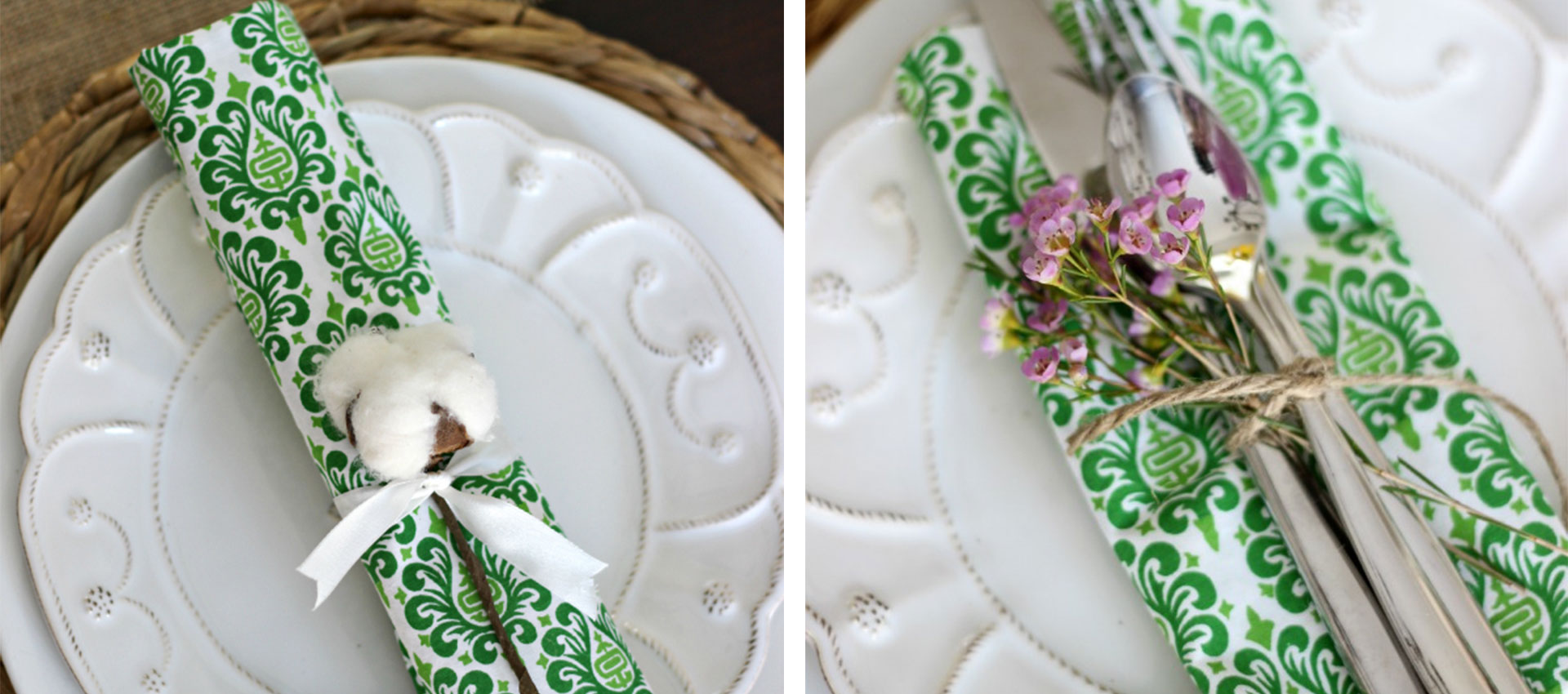 Adding flowers to dishes and cutlery will add a spring sparkle to the Easter mood, and give your table a delicate and refined aesthetic. You can also use decorative cotton instead of a flower to create a unique atmosphere. Don't forget the colored candles or egg-shaped candles to produce unusual fragrances at home.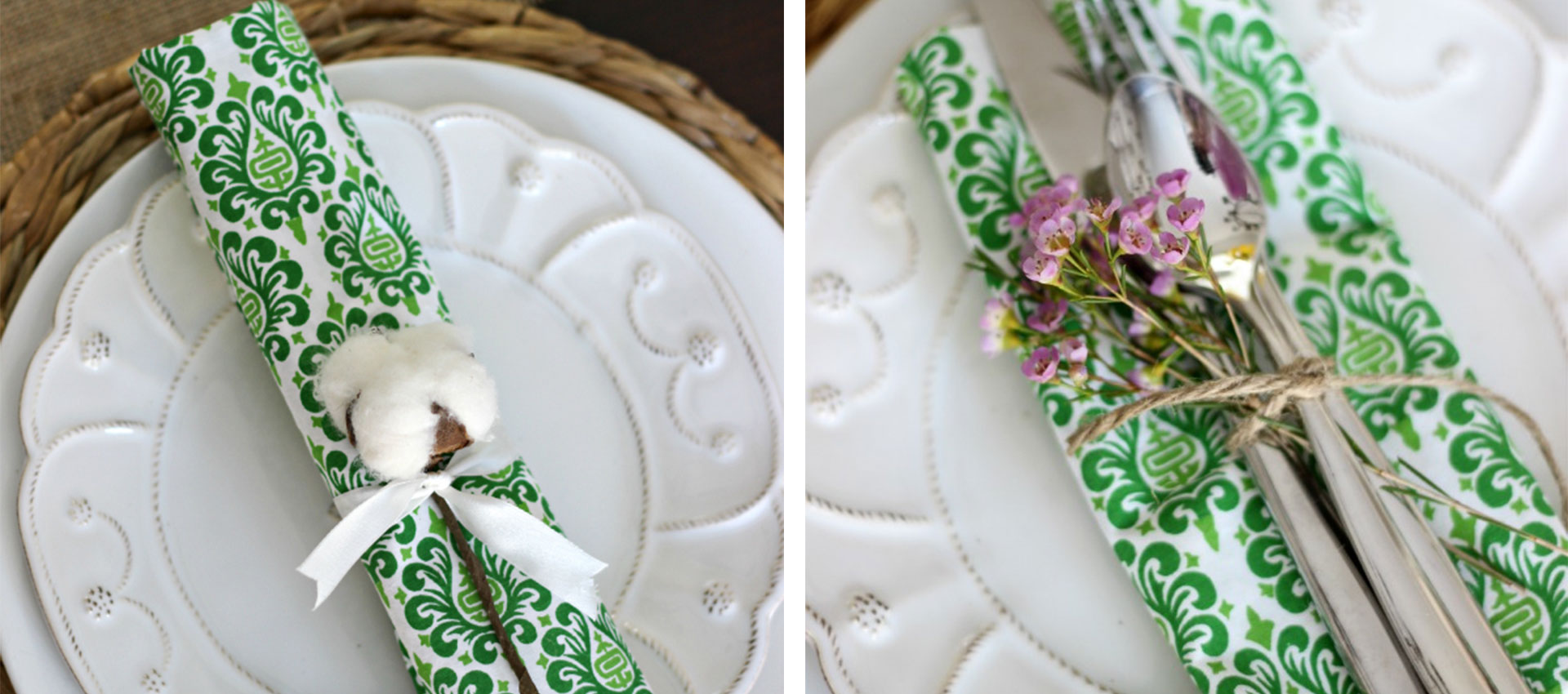 Eggs with bright colors
To enhance the spring mood, we suggest drawing flowers on eggs. This does not require a special talent for drawing, you can use different flowers or herbs. Soak them with the dye and then carefully move them to the eggs, fix them on the surface of the eggs and wait for drying.