The dining room is often associated with a traditional and formal space designed only for special or memorable days. However, it is not necessary for a dining room to have a formal aura in order to achieve a solid and formal visual look. Modern dining rooms are as elegant and attractive as traditional ones, but very practical and cozy. It doesn't matter if you like a mixture of medieval and modern interior design or a strictly modern version, the dining modification will give your home a fresh look.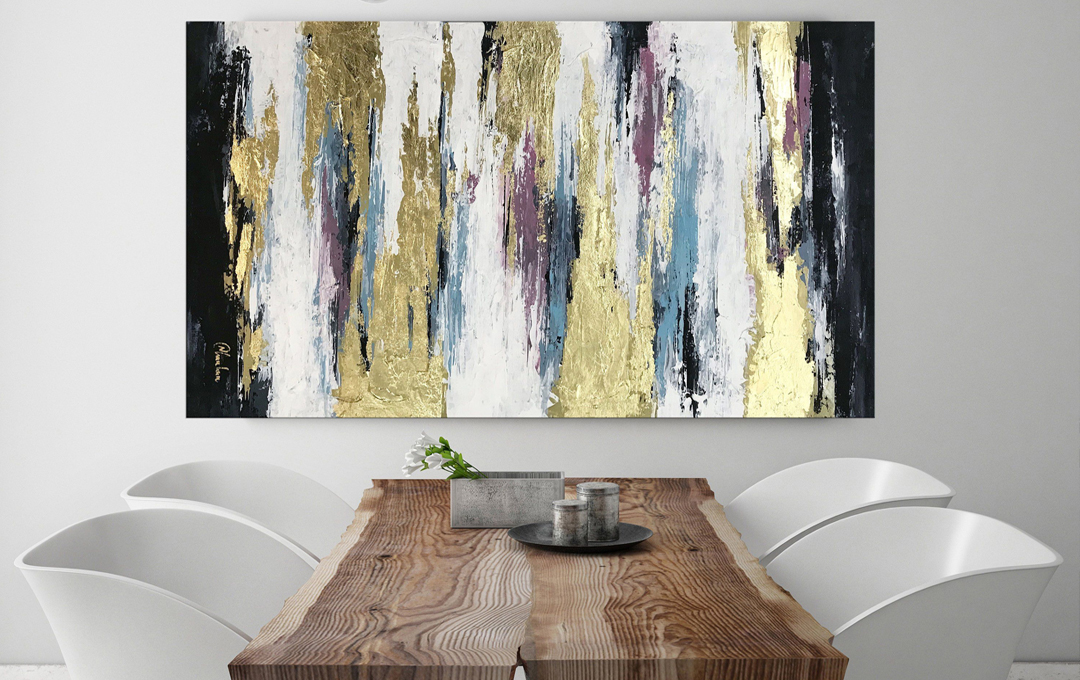 Add a modern painting

By hanging a modern painting on the dining room wall, your space will become more lively and energetic. Modern furniture is often presented in the style of straight and sharp lines, which often gives the room a cool visual effect. Paintings with bright colors will add a warm and cozy effect to the space. Do not be afraid to choose a painting with bold colors, because it does not necessarily have to be in harmony with your furniture or decor, on the contrary, the painting is a separate element of interior design, which is usually called a "statement piece".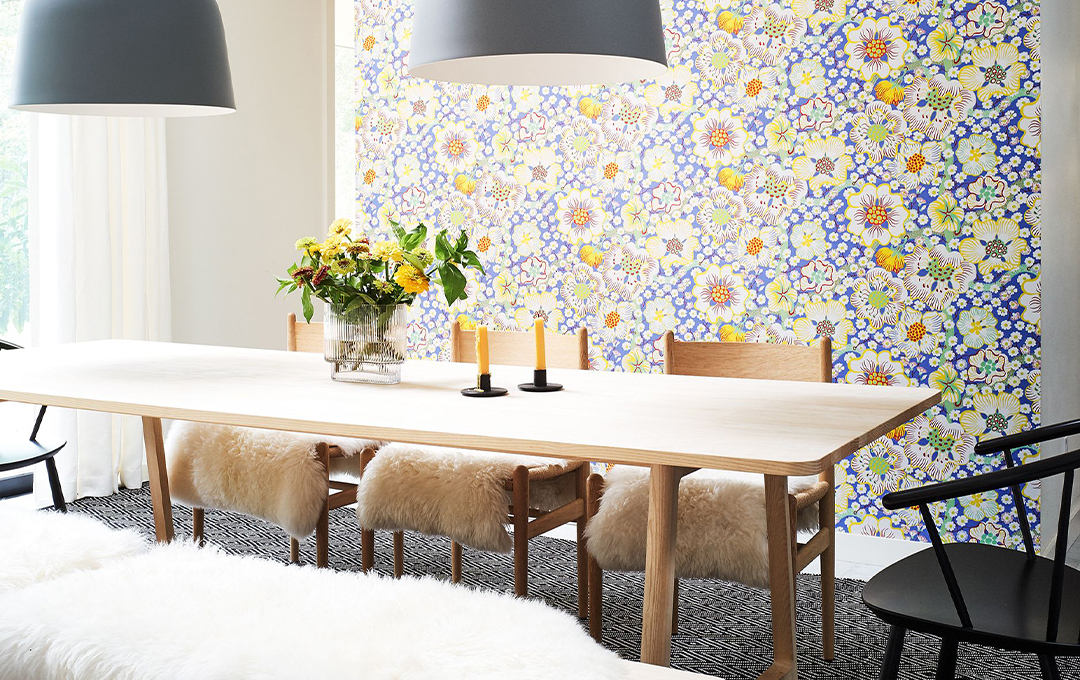 Add graphic patterns

Graphic elements in the dining room create an impressive effect. A carpet with graphic patterns, eye-catching chandeliers, and bright furniture will make your dining room unique. Modern design is very flexible, so when choosing decor you have more freedom to create an individual space with bold colors and complex graphics.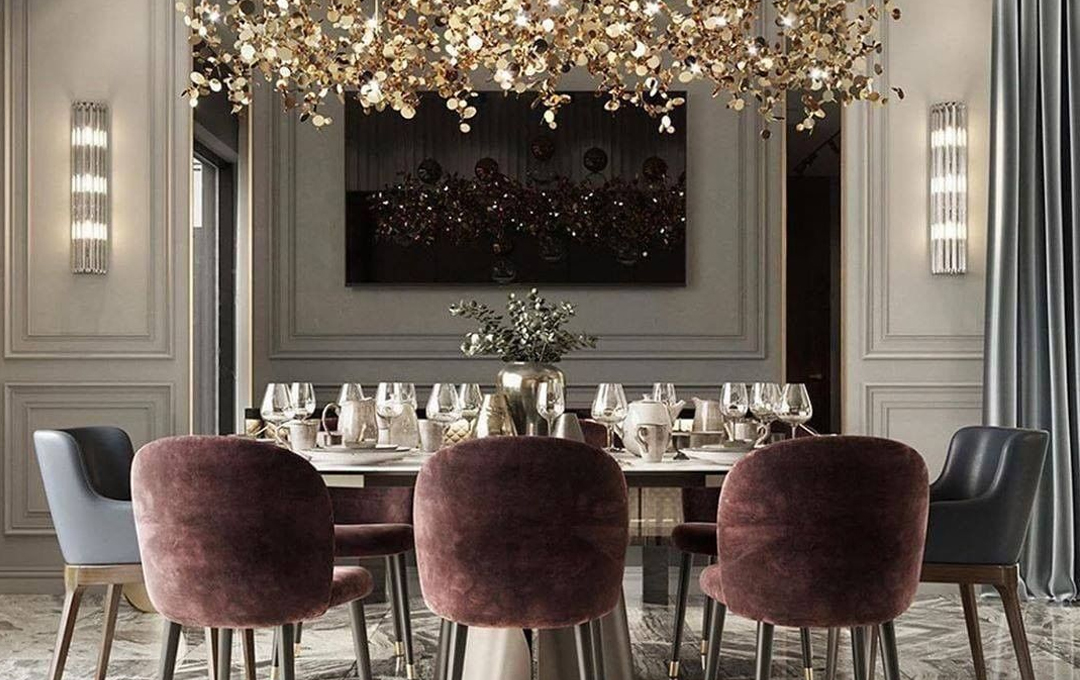 Fashionable and elegant

The dining room with a fashionable and elegant design has a predominantly feminist aura. To preserve this effect, transparent, so-called ghost chairs, golden elements, glamorous plants or feathers, and, most importantly, bright colors in furniture and decor will help you. The colorful look of the modern design, the light carpet, and the characteristic modern ceramics emphasize the elegant style.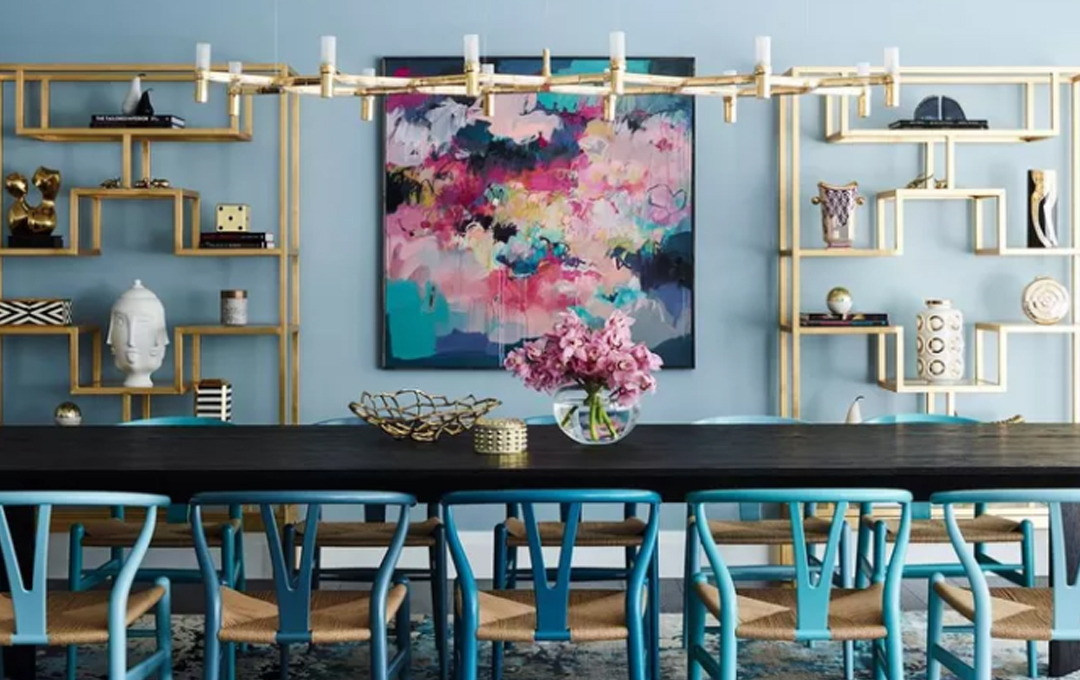 Modern and formal dining room

This dining room proves that it is possible to achieve a formal design with a modern style. An expressive colored wall, non-standard chairs, and modern decor contribute to a modern and at the same time formal space.
The arrangement of shelves on the wall will allow you to add small or medium decor items to the interior, which will give the space personality.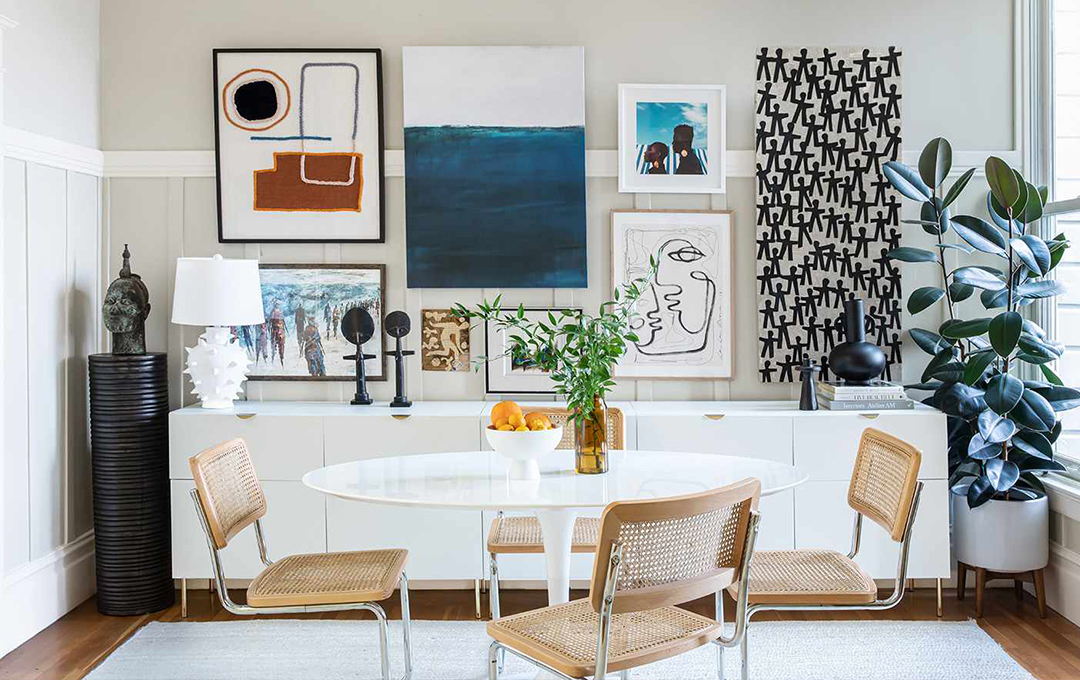 Bold wall décor

The dining room is the best place to use wallpaper with a bright or bold pattern. This design allows you to combine it with both neutral and bright furniture and décor and get a harmonious synthesis. The modern and eclectic design of dining rooms is always relevant, at the same time they are easy to change and modify, adding and removing various elements.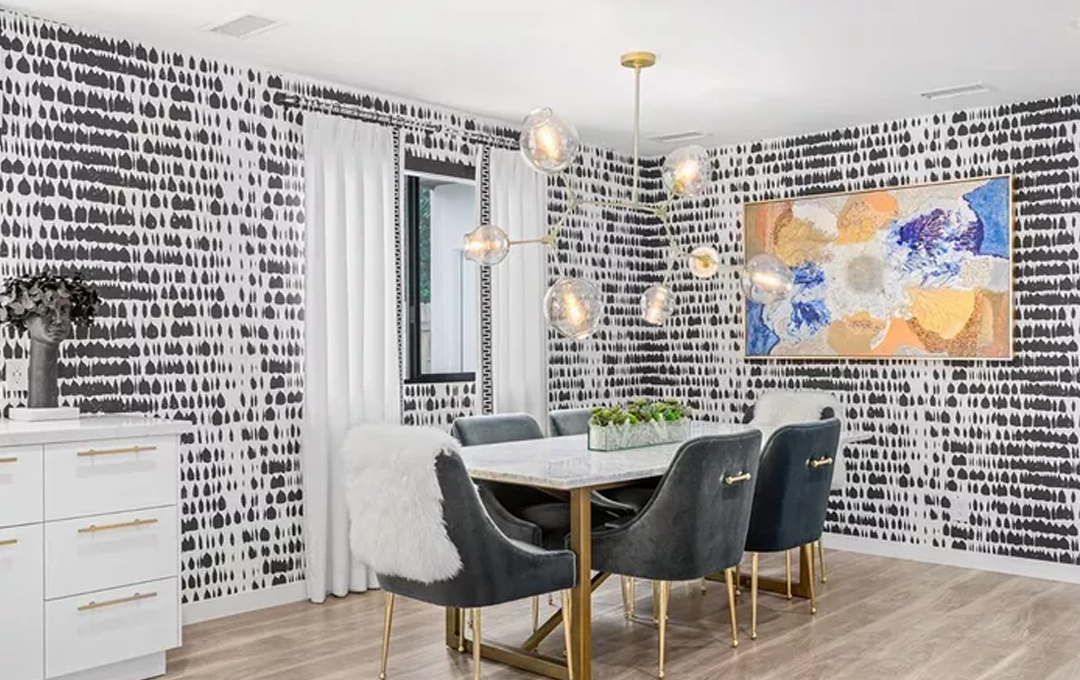 Contemporary art gallery in the dining room

Building a wall gallery filled with small or medium-sized paintings is a simple and popular way of introducing ultramodernity into your dining room. Please note that a white or very light wall is ideal for a wall gallery. Add the rounded furniture, plants, and light from different angles, whether it's a chandelier or lamps. If a colored carpet matches your taste, then feel free to incorporate it into the design.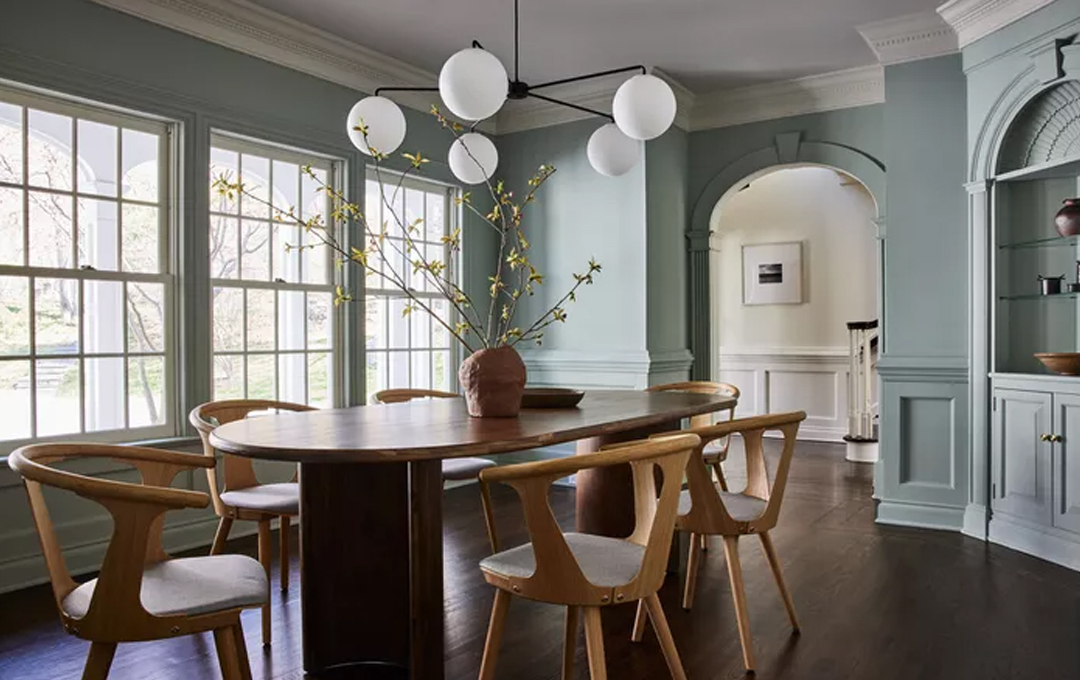 Synthesis of the Middle Ages and modernity

The medieval interior will never go out of fashion because it is perfectly combined with modern design elements. It retains medieval sophistication and authenticity, as well as the comfort and coziness of a modern style. The walls of warm earthy tones and wooden furniture perfectly balance each other. You can safely bring modern decor into this design.