We are all looking forward to our and our loved ones' birthday parties. Birthday parties are filled with a family atmosphere, delicious food, and warm feelings. Throwing a party at home is even more fun with its festive decorations and cozy family atmosphere. Have a look at some decoration ideas to host the best birthday party at home.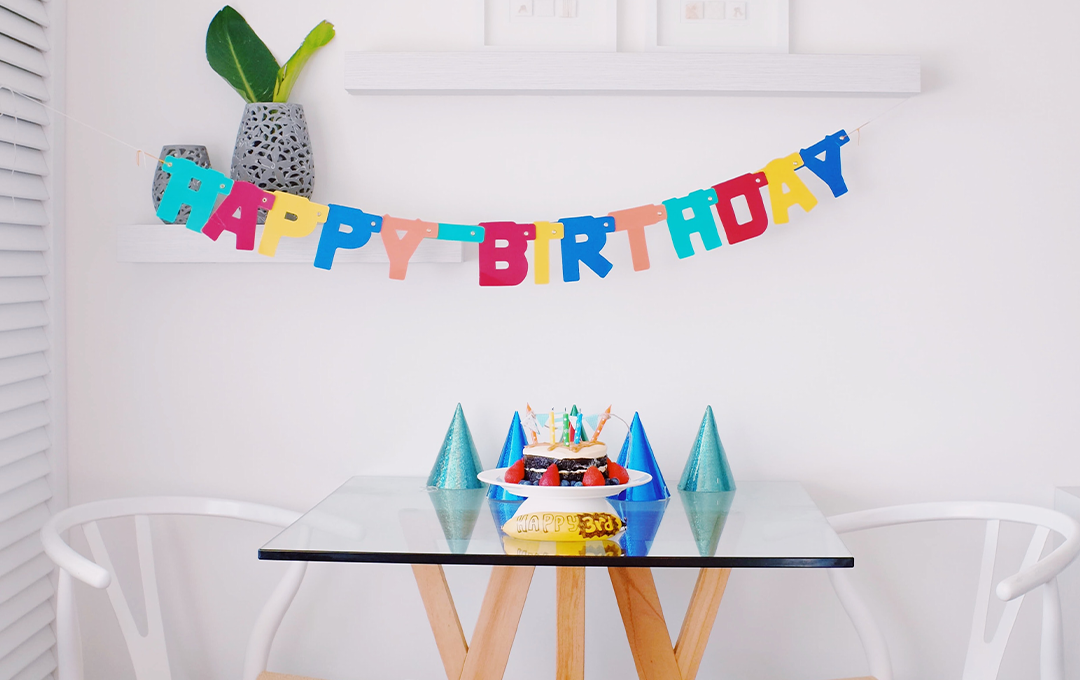 Choose the right space
When it comes to celebrating a birthday at home, it is important to have a spacious room for it. Find the space that will be able to host a lot of people and fun activities. It is important to consider the number and age of guests as well as the time of the year before buying birthday decorations. Do not forget to take these details into consideration:
Space – Choose a suitable space to host all guests, games, and entertainment programs.
Lighting – Good lighting is key to a perfect birthday party. It will be ideal to combine natural and artificial light.
2 different zones – Separate space into two zones - one for a birthday table and games and the other for guest interactions.
Table decorations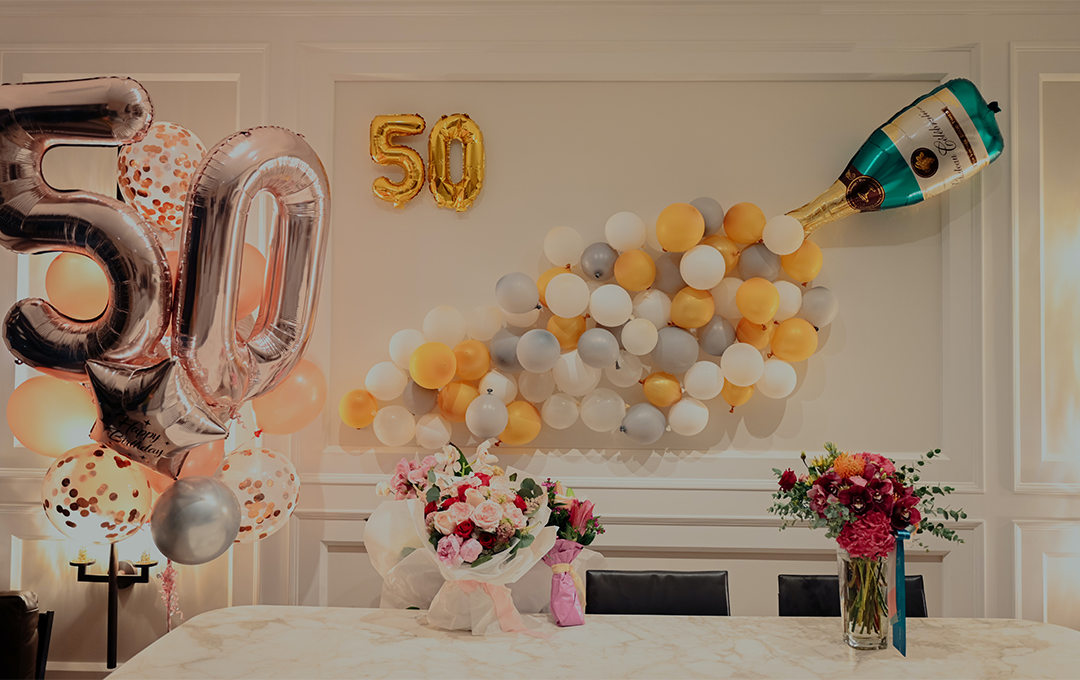 Every birthday is unique, the only irreplaceable part of the celebration is a table. The table is an important décor in interior design. Have a look at decoration ideas for a birthday table:
Go for cheap birthday paper napkins.
Use a table cover that suits the age of a birthday boy/girl and has festive vibes.
As for plates and cups, pay attention to small details to give a unique and celebratory look. Avoid massive decorations in the center of the table, go for flowers instead.
Big birthday numbers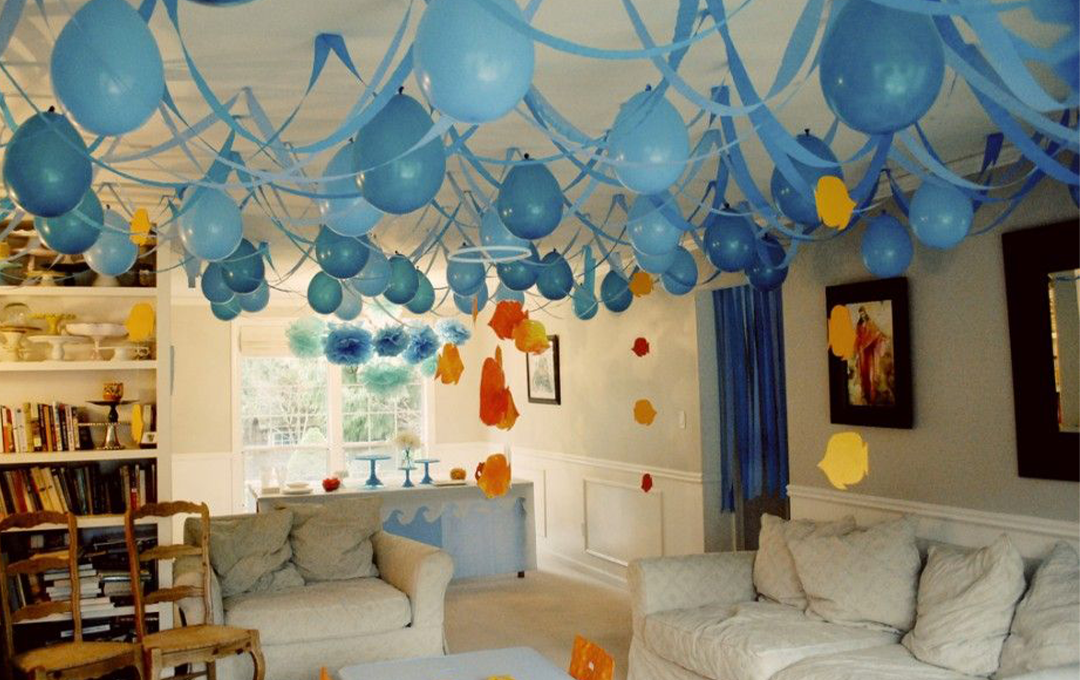 Big numbers are the most important birthday decoration. They can be made of balloons, papers, sweets, and candles. Hang them to the walls, doors, or tables.
Other festive accessories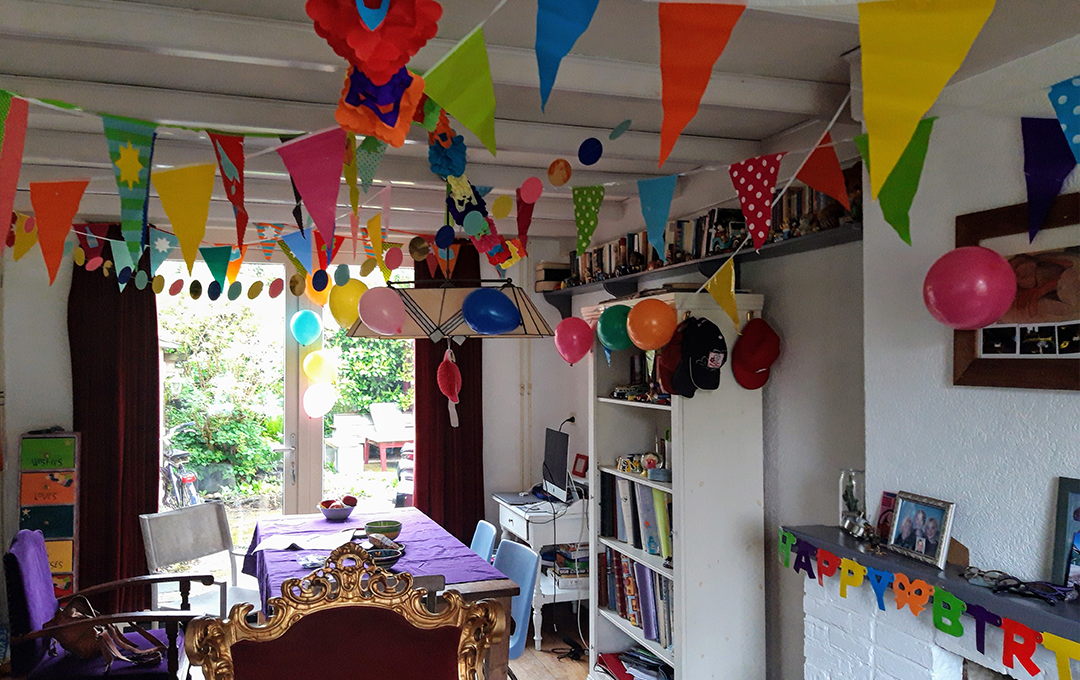 A birthday party can be cheered up by numerous accessories. There is a wide choice of balloons: standard-sized, big, foil, latex balloons, or the ones that make a funny noise. Garlands and tinsels are also popular festive accessories to brighten up special days.