Discover exciting and creative ways to light up your home with an alternative Christmas tree for the New Year season. Many people will spend years running out of alternatives to the Christmas tree other than artificial ones. There are many reasons: you don't have to chop the tree; It does not take up much space, and if there are small children or pets in the house, it can be dangerous to care for the tree. However, one of the best reasons to use a Christmas tree alternative is their creativity. So take a look at our blog and choose an alternative to the Christmas tree for a new tradition of holiday decoration.
Branches and fairy lights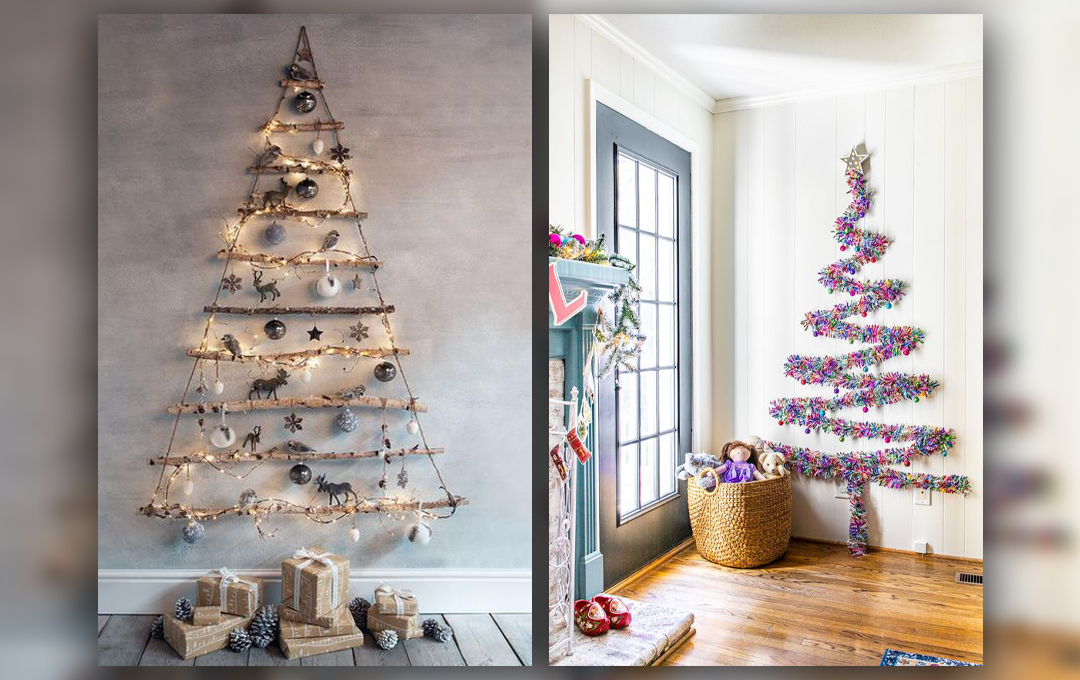 The Christmas tree hanging on the wall is a fantastic space-saver. This wall tree has a special magical aesthetics of natural branches, fairy lights and unusual ornaments in a soft color palette.
Christmas tree from the stairs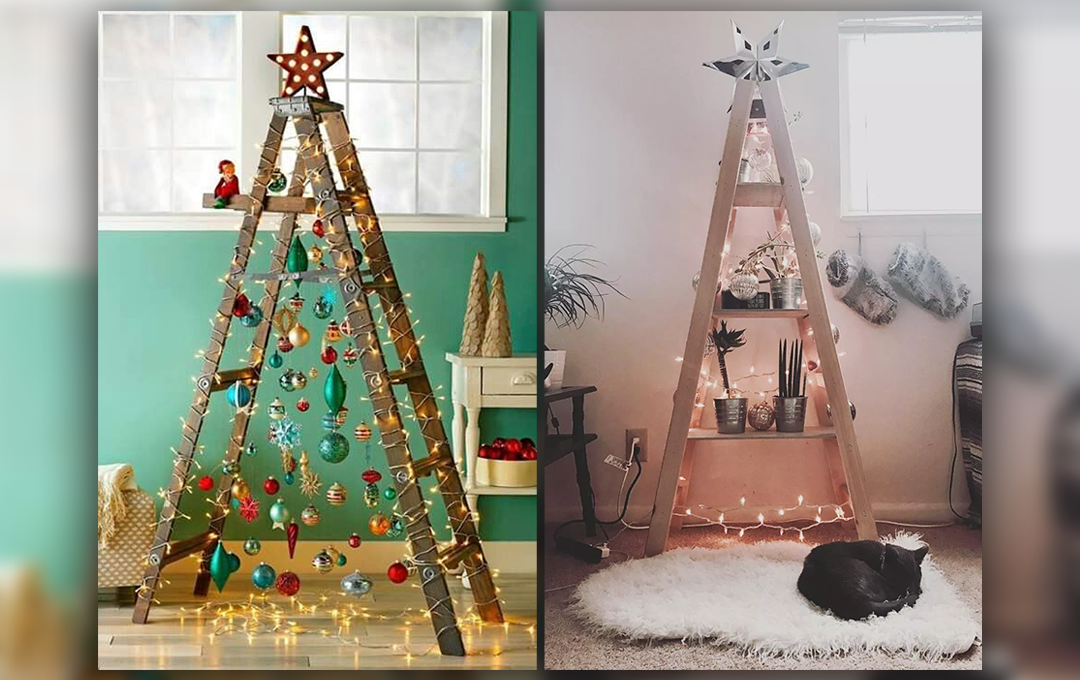 A tree made of wooden stairs is quite simple and effective at the same time. There are many alternatives to finishing it. It will be lights, pines, various Christmas tree decorations, or all together. The main product is a reflection of your New Year mood.
Pyramid of christmas gifts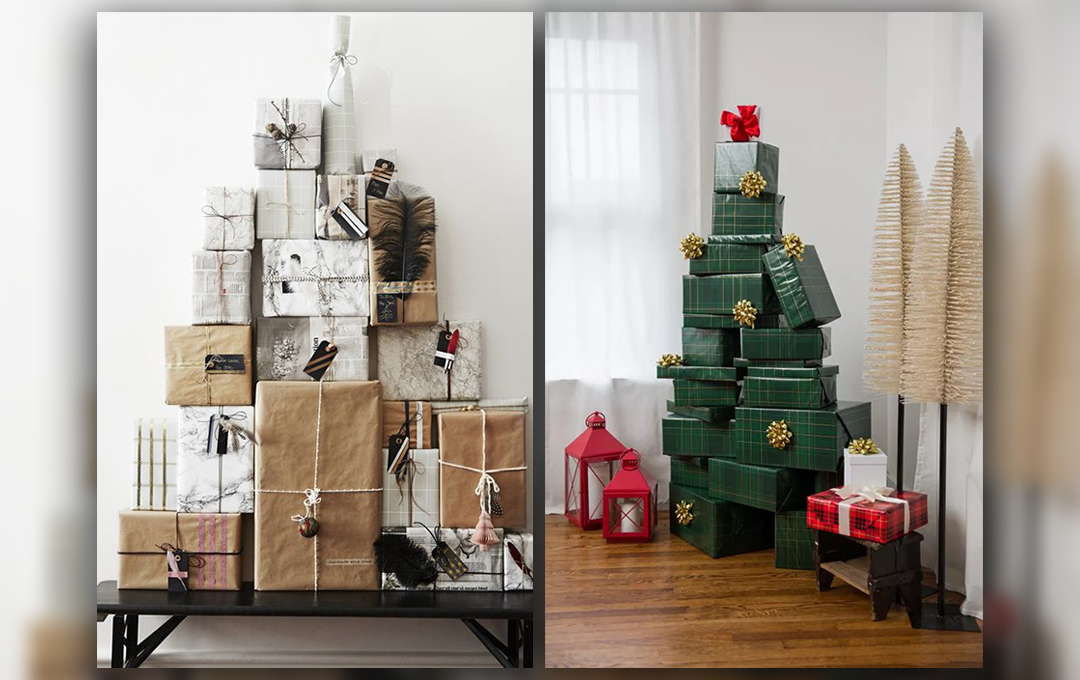 Who needs a real tree when a stack of Christmas gifts can be positioned in three dimensions to create the shape of a tree? To preserve the illusion, wrap all gifts in green or Christmas paper. If you're not planning on buying that many gifts this season, nothing, pack some empty boxes.
Pine cone pyramid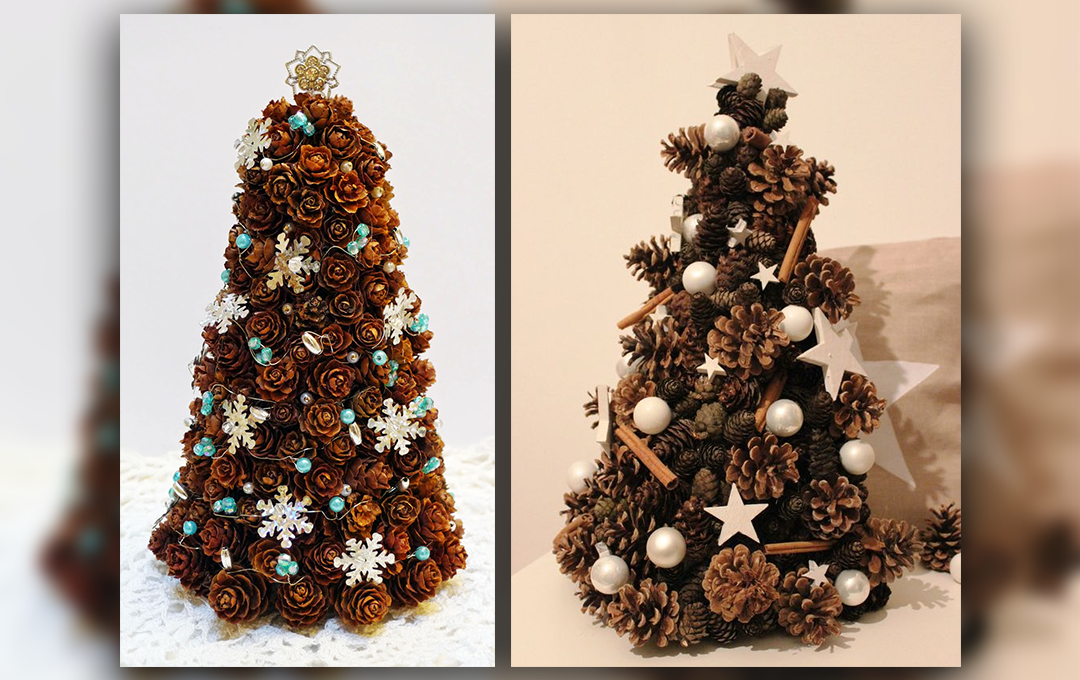 To make a pine cone dining tree, you can start with a base that looks like a piece of wood or a cake stand. You can also lower the base and use the largest pine cones at the bottom to create the base. To assemble the tree on a cone table, you will need a hot glue machine, decorations, ribbons and scissors to cut out their shapes.
Christmas tree from photo collage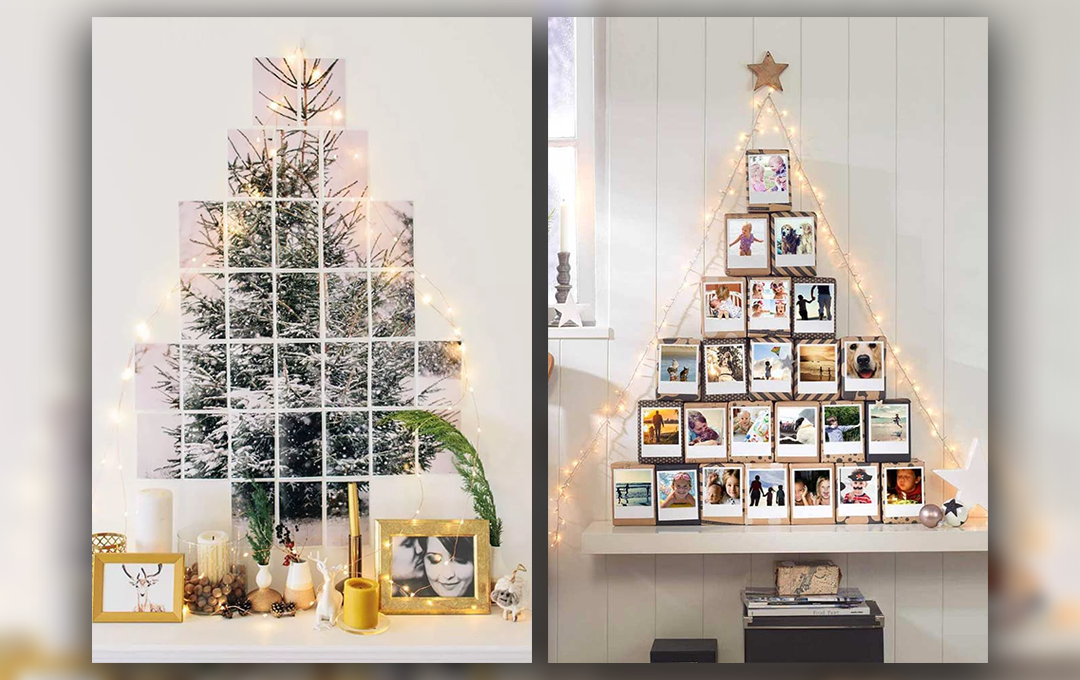 Photos can be the easiest and most modern way to assemble a Christmas tree. Here the sequence of photographs is a pine tree. However, you can also use any photo you love to create the shape of a tree - family photos, winter break photos, green tree photos. The possibilities are endless.
Author: Mariam Rokhvadze