The Belgian interior design reflects the homey and cozy environment and involves clean, simple, and organized decor. Being luxurious and at the same time affordable, the style is a combination of unique pieces of furniture, multi-layered fabrics, and a palette of natural colors. If you compare the Belgian interior with other design styles, you will find that it has no equal in a "simple and at the same time refined" style. No wonder it does not share the Hygge characteristics as Belgian design is usually called a "Modest Luxury".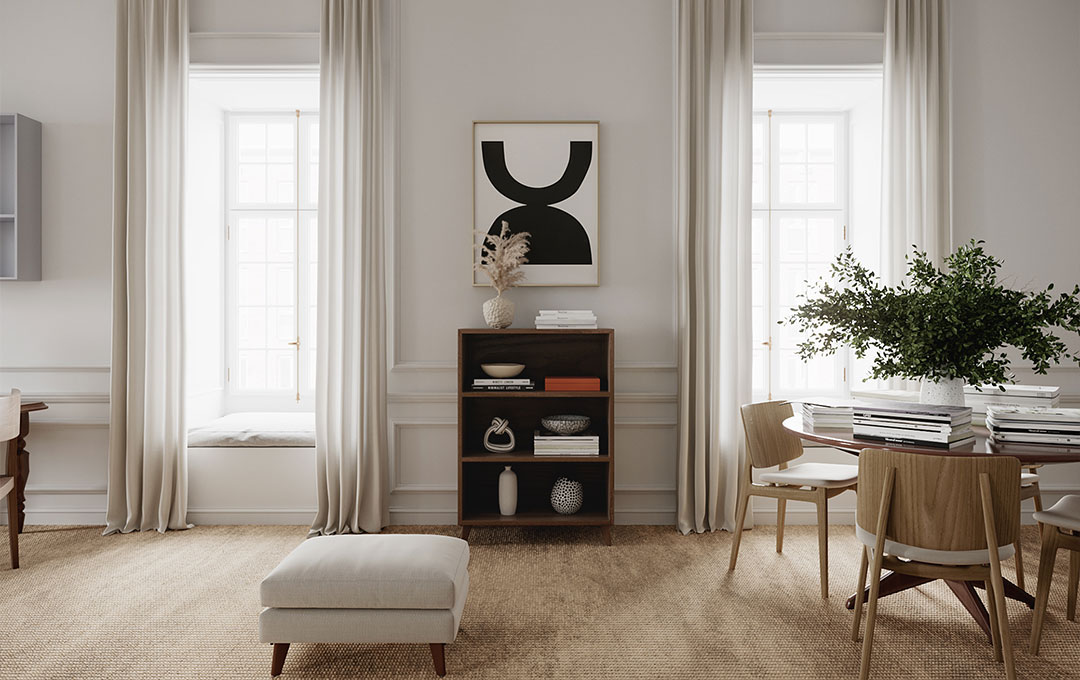 The history of Belgian interior design

Belgium has always had its own unique vision in the field of interior design, but this trend has only recently gained popularity. The most important Belgian interior designer who greatly influenced the spread of this style of design is Axel Vervoordt. Thanks to this renowned interior designer and antique expert, Antwerp houses designed in Belgian style drew people's attention in the 1970s. Other designers, such as Vincent Van Duysen, also contributed to making this style popular worldwide.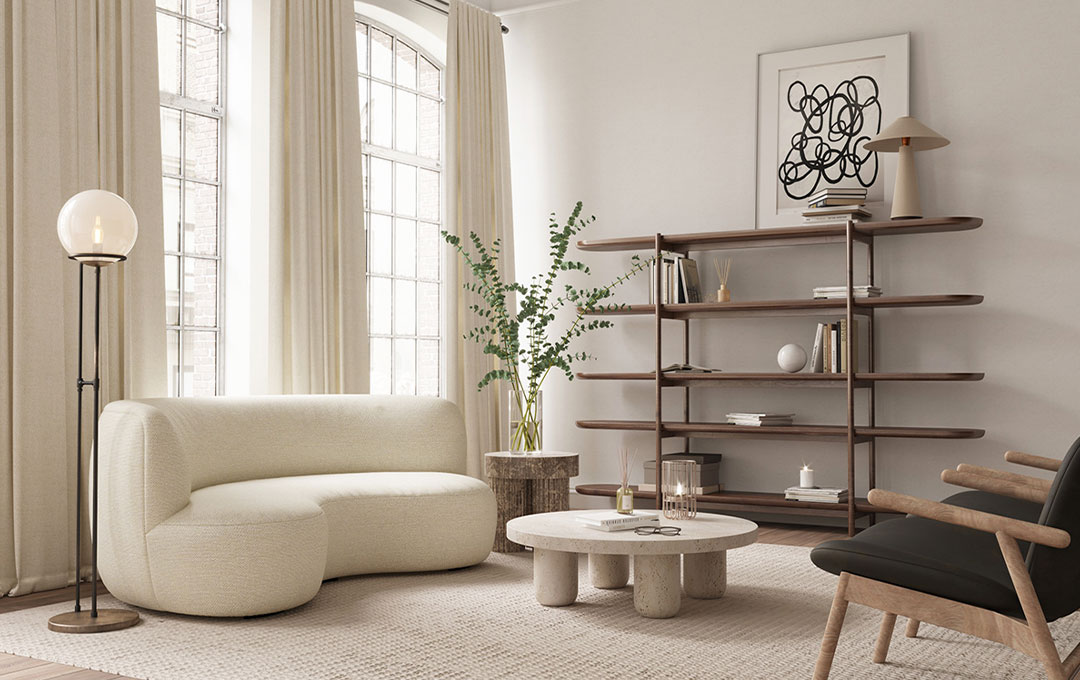 Main Features

Belgian interior design is characterized by simplicity and warmth. This style is minimalistic but full of textures. Despite the fact that there is little furniture or decor in it, it still has a distinct character. Belgian design draws inspiration from nature and involves the use of natural and environmentally friendly materials. It focuses on the preservation of the original appearance of handmade products with less processing, which adds texture and personality to the living space. For example, in Belgian design pieces of wood are usually natural and untreated, metal accents are faded and have unique characteristics, and ceramics are rough.
Belgian linen is one of the main elements of the design. It is used for curtains, pillows, and upholstered furniture.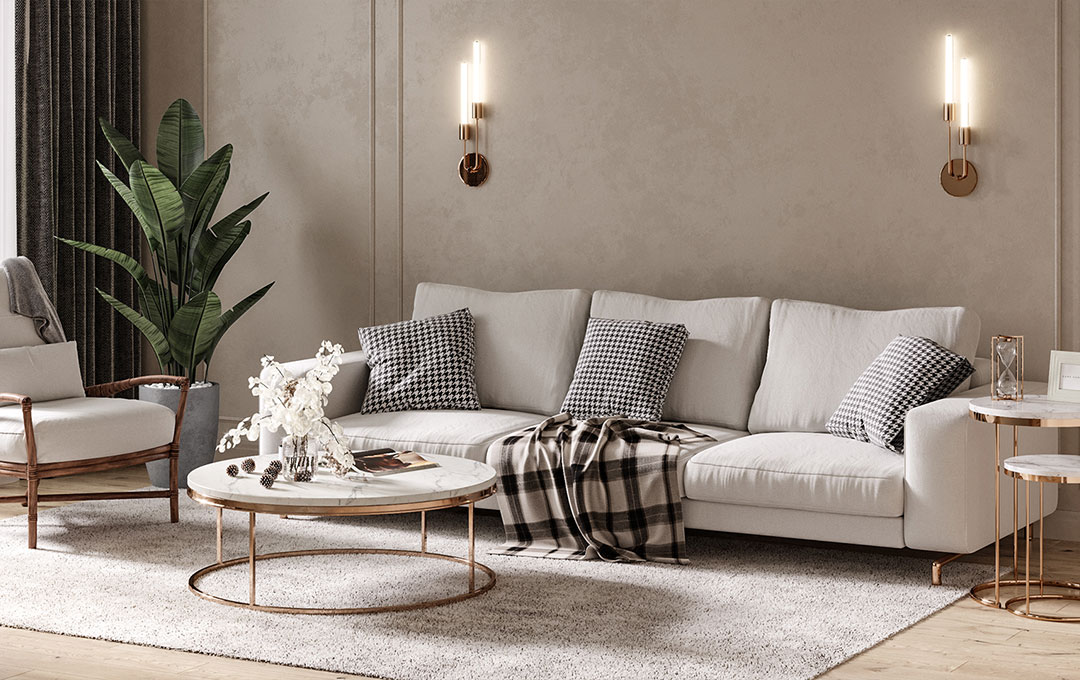 As for the furniture, the large armchair and sofa best emphasize the design. Despite the size, the pieces of furniture in the Belgian style have a simple and light surface, not overloaded with details and colorful ornaments.
Old and new decor elements are in harmony with each other, which gives the house a cozy and fresh look. For example, ceramic decor can be placed next to new, more modern lighting, and a faded dining table can be paired with modern chairs. To keep a calm and natural atmosphere in the room, consider a color palette in neutral or earthy tones.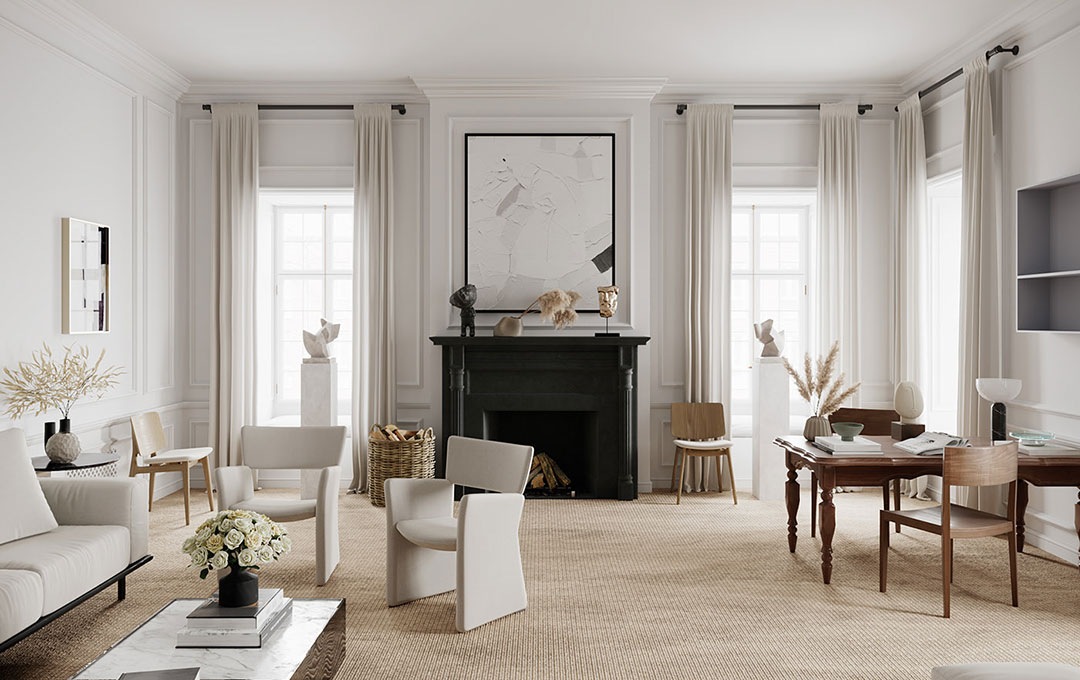 Tips on Belgian decor

Use warm, calm, and neutral colors.
The combination of beige, white, gray, and other earthy colors creates a clean, homely and comfortable environment.
Decluttering — Belgian interior design focuses on simplicity and functionality.
Each item in it has its own individual character and place.

Use an abundance of textures and the effect of oxidized copper. Although this style is known for its simplicity, Belgian design is not limited to this.
You can add texture to plastered walls, raw wood and stone products, or rough ceramics.
The natural look resulting from use and aging gives each decor element a unique personality without the need for any additional polishing or improvement.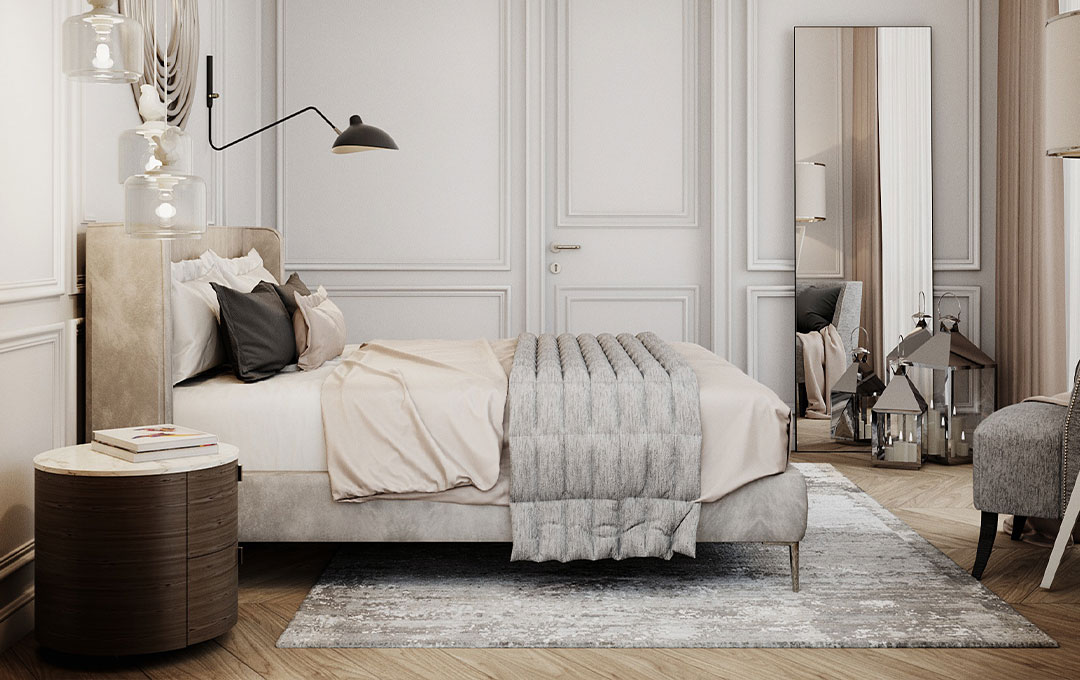 Add a lot of silk fabric. Belgium is known for its luxurious fabrics, so it is not surprising that this wonderful material is the major interior element. Use cotton fabric on the sofa, pillows, and curtains. This will add warmth and texture to your space.
Buy large furniture. To preserve simplicity and naturalness, avoid pieces of furniture covered with ornaments or prints. Try to use natural and sustainable materials.
Combine the old with the new - Belgian interior design is famous for its mixture of modern and old styles. Worn copper and rough ceramic objects go perfectly with modern decors such as elegant dining chairs or modern household appliances.
Pay attention to the natural light. A nature-inspired design style is not ideal without the maximum flow of natural light. Large windows give the rooms a natural cozy light.