You will be surprised to see how easy it is for a baby to get in trouble at home. Starting from kitchen cupboards to sockets, babies can reach every part of a house. Have a look at our blog to find tips on how to babyproof a house
When your baby enters the house, make sure it is a safe place for him/her. Take necessary precautions 2-3 months earlier as some babyproofing products need time to actually start working.
After babies start to crawl and walk (around 6-10 months), the second stage of precautions should be taken. Make a to-do list of safety measures to create a safer place for a crawling baby. Safety precautions are necessary even when a baby can't move independently yet. A slippery floor, shaky furniture, or toxic substances can be dangerous for them. Have a look at suggestions on how to get ready for emergency situations.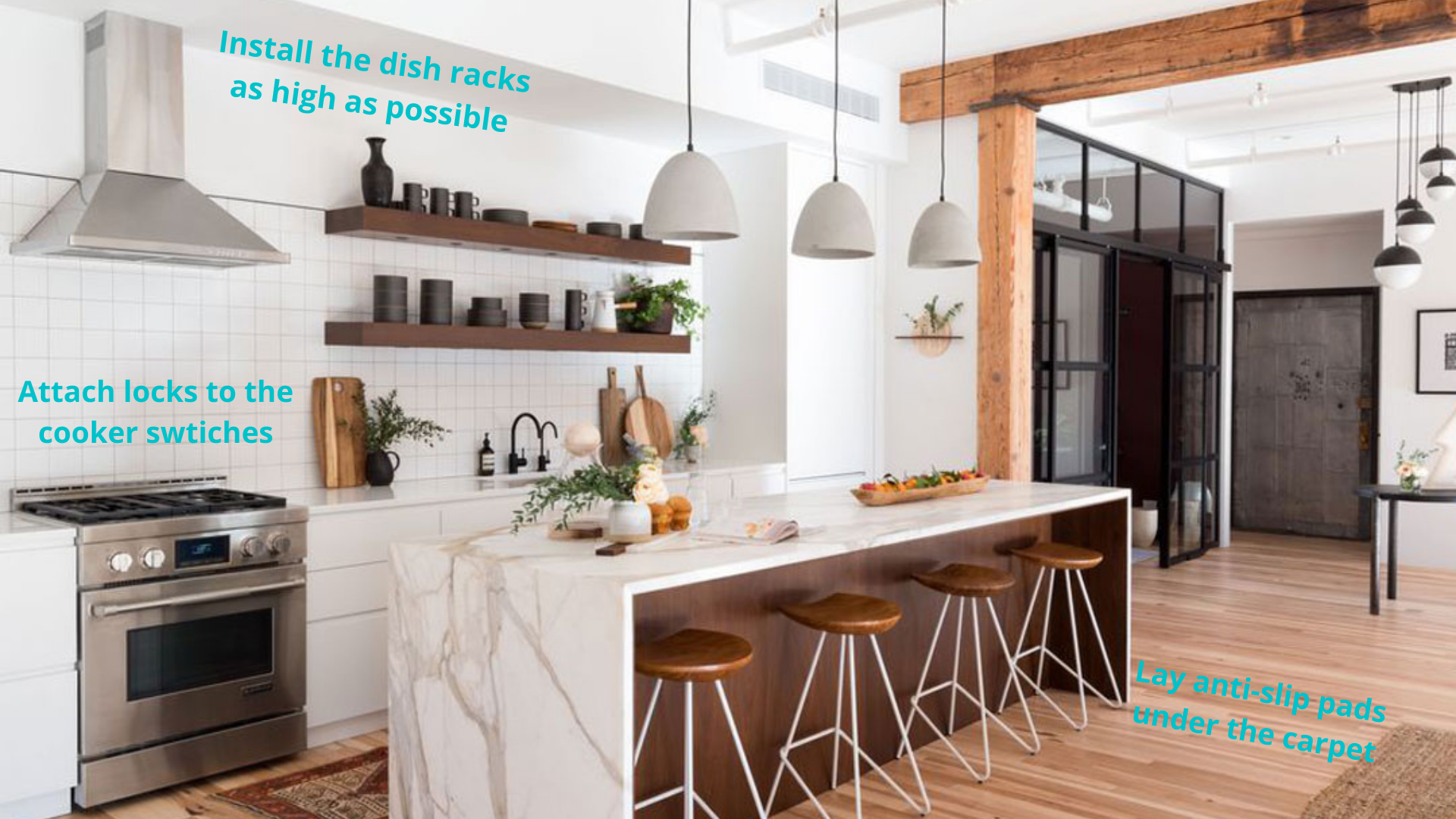 General safety tips: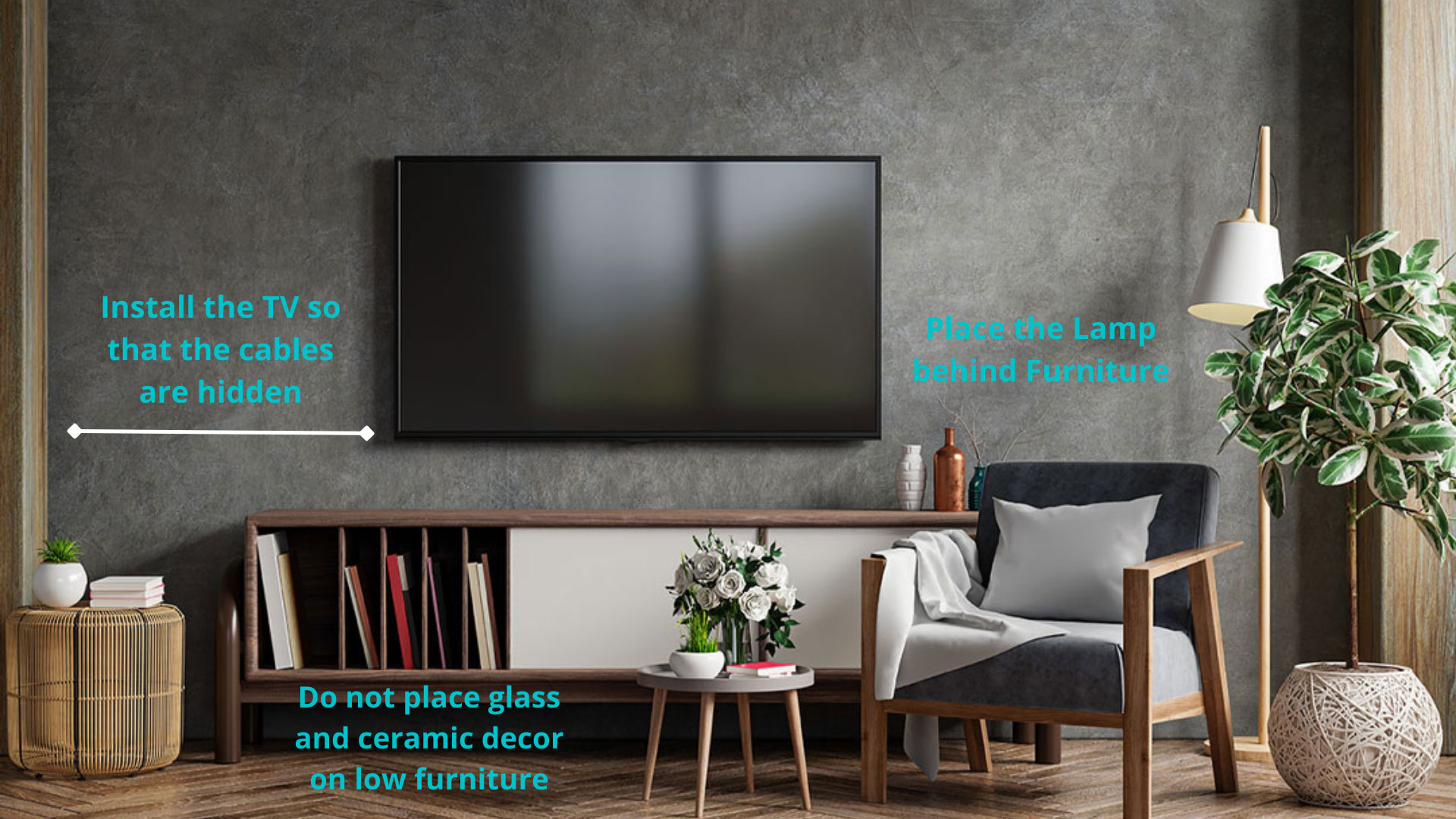 - Install a smoke detector, check how it works in a state of emergency
- Get hold of a fire extinguisher and learn how to use it
- Keep a first aid kit
- Add the emergency numbers and necessary medical information to your phone, so you can access them even when it is blocked
- Have at least one corded phone as wireless phones do not work without power and the phone can run out of battery, place a list of emergency numbers nearby
- Make sure the number of your house or apartment is noticeable for the emergency crew, so they can easily reach you
- Set your water heater at max. 48 degrees C
- Place non-slip pads under all rugs
- Cover sharp edges with bumpers or safety paddings
- Block all open entries with furniture
- Use child locks for drawers, doors, and cupboards
- Get rid of blinds with tassels or install cord locks
- Unplug all the electrical appliances not in use
- Take toxic substances away from children
- Keep visitors' handbags out of reach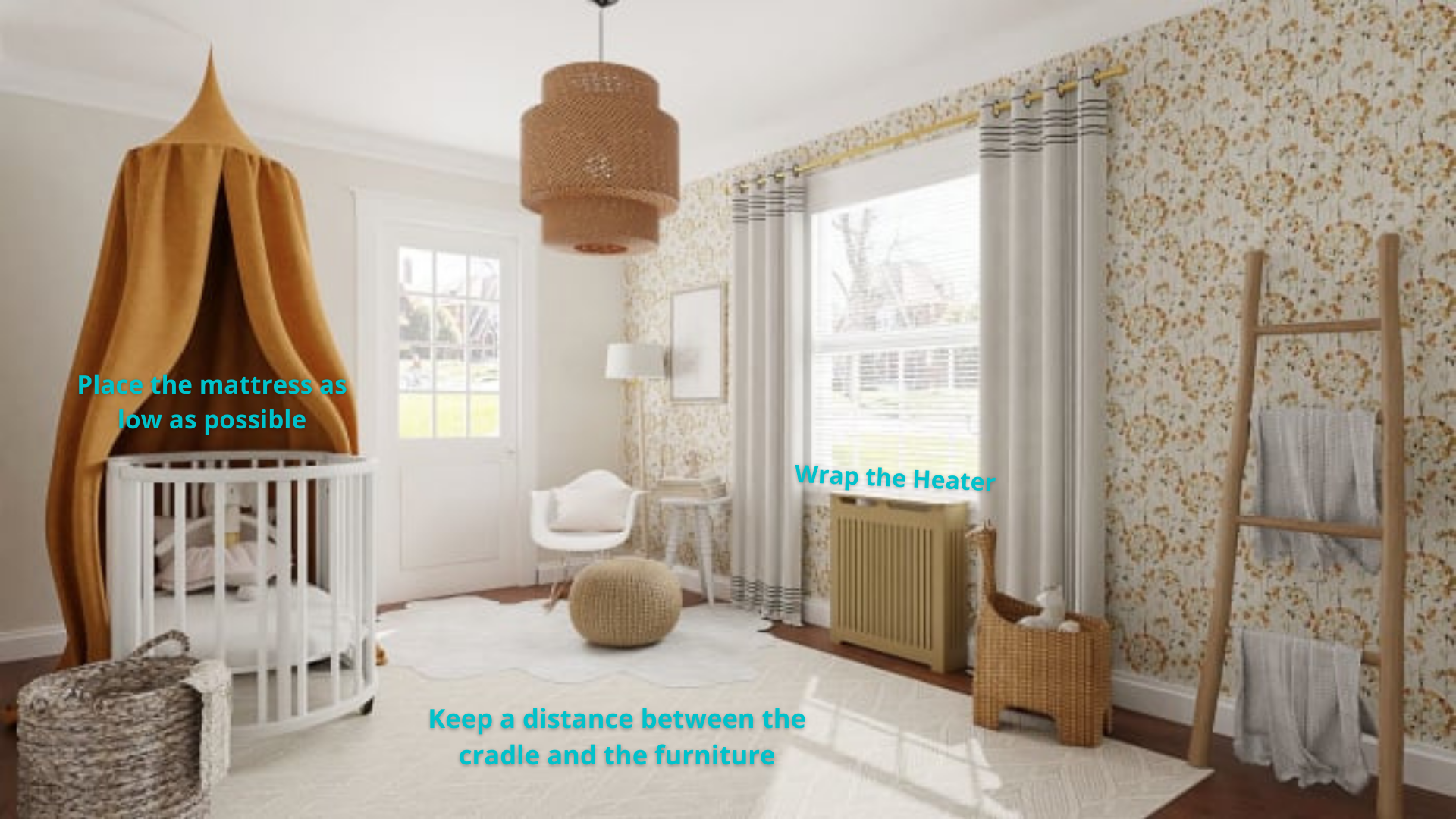 Safety tips for a nursery:
- Keep baby wipes away from children but within easy reach of you
- Place a thick rug or cover under a baby changing table
- Keep a cot away from windows, heat, lights, wall decoration, or cords
- Finish wall painting or wallpapering at least 8 weeks before your baby is born, so they are not exposed to any harmful fumes
- Make sure that cot slats are no more than 5 cm apart with the bolts and screws properly fastened
- Keep bumpers, blankets, toys, comforters, and pillows away from a cot
- Make sure that all pieces of furniture in a baby room meet necessary safety measures