Staying at home makes us think about a lot of things such as rearranging our furniture. Generally, we do not pay much attention to our furniture but during self-isolation, we have to watch them every day. If you are not happy with your furniture arrangement at home, you can move them around easier. What is more important, you will not be able to leave the house or spend money on anything. The activity will be good therapy and bring you peace.
Before moving the furniture around, you need to find a focal point in your apartment. The point is a fundamental element to make the space look well-arranged. It is the first thing that catches your eyes when you walk into a room, be it a built-in fireplace mantel shelf, a brick wall, a big window, TV or anything else. Thus, the furniture is arranged around the focus point.
Do not Push the Furniture against the Walls
The size of the room will dictate how far you can pull your furniture away from the walls. However, even in a small space, always leave a gap of a few centimeters between the wall and the items of the furniture. This little bit of space makes a room feel bigger and brings more harmony to it.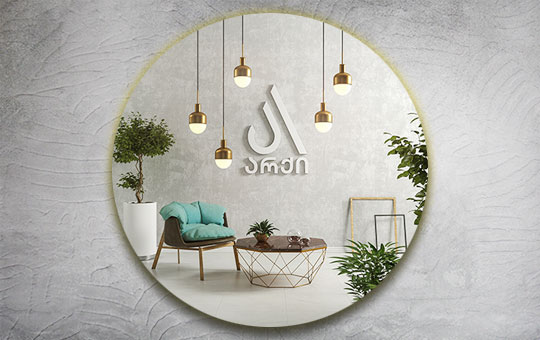 Create Communication Areas
Family members should naturally be able to communicate with each other in a room without effort. Arrange sofas and chairs so they face each other. If a sofa faces the TV, place two more chairs on both sides of the sofa. As for the chairs, their number should be equal both in the living room and in the kitchen.
Find Balance when arranging the Furniture
The balance plays a big role in Interior Design. Do not place equally sized furniture in one area, especially in a bedroom – spread them over the entire apartment. The most important item in a bedroom is a bed and it can be accompanied by small storages on both sides. The wardrobe should be placed either in front of or away from the bed. In the case of a small bedroom, table lamps are more useful than overhead lighting and add hanging shelves instead of a side table.
Rearranging the furniture, size matters
To make the interior interesting, make sure there is variety in the shapes. For example, a low coffee table accompanied by a high ceiling picture is a perfect combination. However, the chairs around the coffee table should be of similar height – the same goes for the ones around a side table.
We would like to remind you that if you buy an apartment in Archi projects, our experienced architects are ready to help you design the interior. Good planning will help you arrange the furniture appropriately.