Ergonomics is the scientific study of people and their working conditions, focusing on creating working space suitable to each employee. In short, Ergonomic office design is about enhancing the productivity and development of the company.
A large portion of our days is spent at work. Therefore, the workplace environment should be tailored to our needs. It is necessary for our health and a positive attitude too. Some offices provide only standard chairs and tables for the employees, ignoring individual requirements. However, it is such little details that can have an impact on work performance.
Before opening Archi's office in the Philharmonic Hall, the company made sure that the office would fit the employees' as well as customers' needs. It was Archi's goal to make them feel at home. The company followed Ergonomic office design principles to create the office. As a result, Archi has created one of Georgia's most comfortable and modern spaces, responding to the individual needs of workers and customers.
Ergonomic office design involves creating as much free space as possible. It is believed that overloading the workplace with furniture has a negative influence on productivity. The company made sure that the workplace would be free of clutter. Chairs of different shapes, sizes, and colors are scattered over the reception, leaving more space for moving around. The colorful furniture has turned the office into a welcoming and friendly space.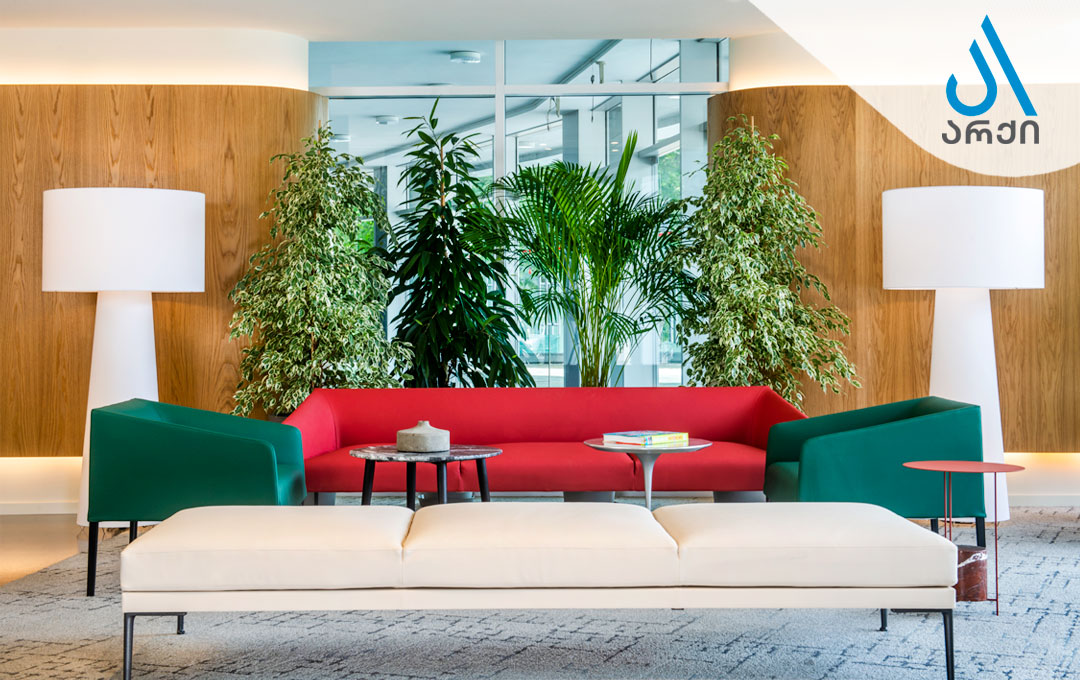 What is more, Ergonomic design is focused on natural elements such as daylight, air, and temperature. Daylight can elevate the employees' mood and provide the inspiration. That is why the office walls are made of glass material to let more sunlight enter the workplace. Besides, the built-in air channel provides fresh air for the employees, boosting their productivity.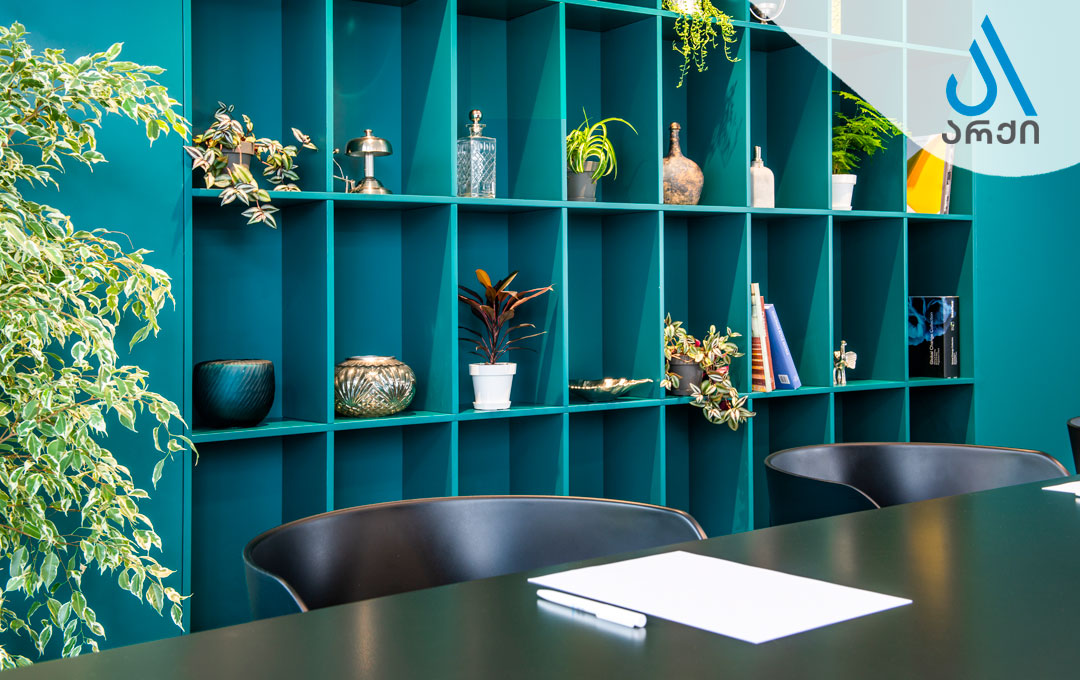 Plants are the main elements of the Ergonomic design. The office houses multiple plants that purify the air, beautify the area and inspire the employees.