What is the best time to buy an apartment? It depends - for example, buying real estate around New Year comes with generous discounts. Moving into a new apartment during this time sounds like the magical start of the new year. Archi offers big New Year discounts to apartments seekers.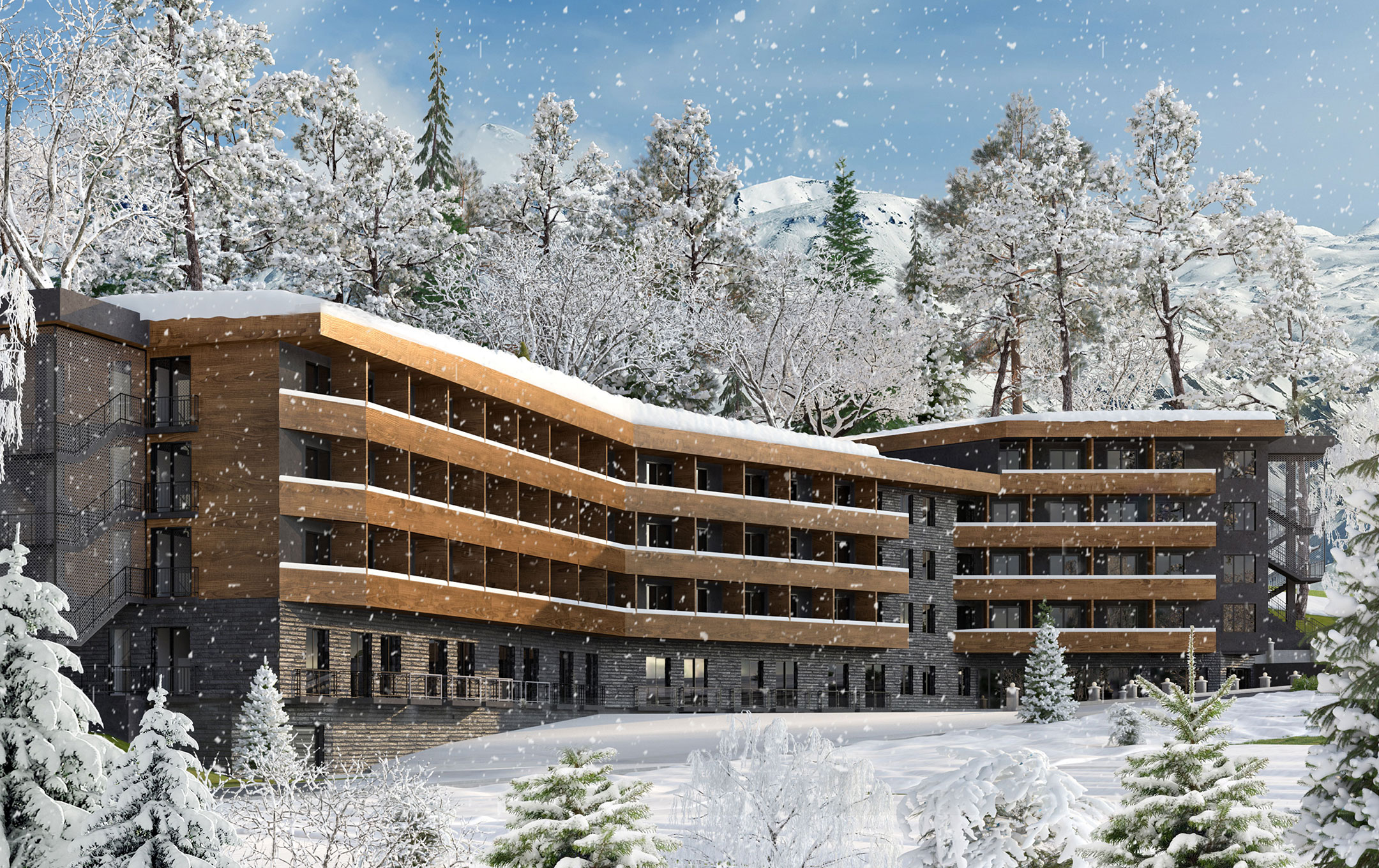 Benefits of the Archi New Year offer
Archi indulges its customers with the best discounts every New Year. The offers make it easier for the customers to get around to buy real estate. Magical New Year has arrived at Archi - Buy an Archi apartment before the end of December to enjoy:
A discount of up to 15 000 GEL
A 17-year installment plan
Note that the Archi Guarantee Program is back to protect the price of an apartment and the customer's income against any risks.
The Archi Guarantee Program
The unprecedented Archi Guarantee Program offers:
If the price for an apartment drops, you will get a refund for the new price difference
You can be assured that if you lose an income, you are subject to a full refund
New Year leads us to "Archi Kokhta" in Bakuriani, a ski resort in Georgia. Buy an apartment in the "Archi Kokhta" project with the Archi Guarantee Program and enjoy a 17-year installment plan without paying an initial deposit.
Why Bakuriani?
Bakuriani is one of the most distinguished and popular ski resorts in the world. Visited by a multitude of tourists all year round, buying real estate in Bakuriani seems a profitable investment. No wonder the stunning views, spruce trees, fresh air, and ski slopes of Bakuriani attract lots of tourists as well as apartment seekers. The "Archi Kokhta" apartments will be delivered to their owners fully furnished. The owners can use it as a home or turn it into a money-making property. Real estate prices go up every year and so does the rental income. Being equally attractive in summers and winters, rental income is ensured all year round in Bakuriani. To know more about "Archi Kokhta", visit Archi Kokhta In Bakuriani
Archi New Year discounts are available until the end of December. Buy an apartment from Archi to create magical New Year vibes in a new home.