Archi's another new project is being built in the Nadzaladevi district. The complex is distinguished by its visual and special features. The new project 'Archi At Kikvidze Garden' has the best location in the area. The residential complex is located in the central part of the Nadzaladevi district. Another special advantage is the opportunity to live in a green and healthy environment, as it is located near the Kikvidze Garden and the Expo Georgia Exhibition Park. In addition, the complex is a short walk from the metro stations "Gotsiridze" and "Didube". This new project boasts the largest recreation area among other Archi's residential projects, as it will include a green space of 15,000 sq.m.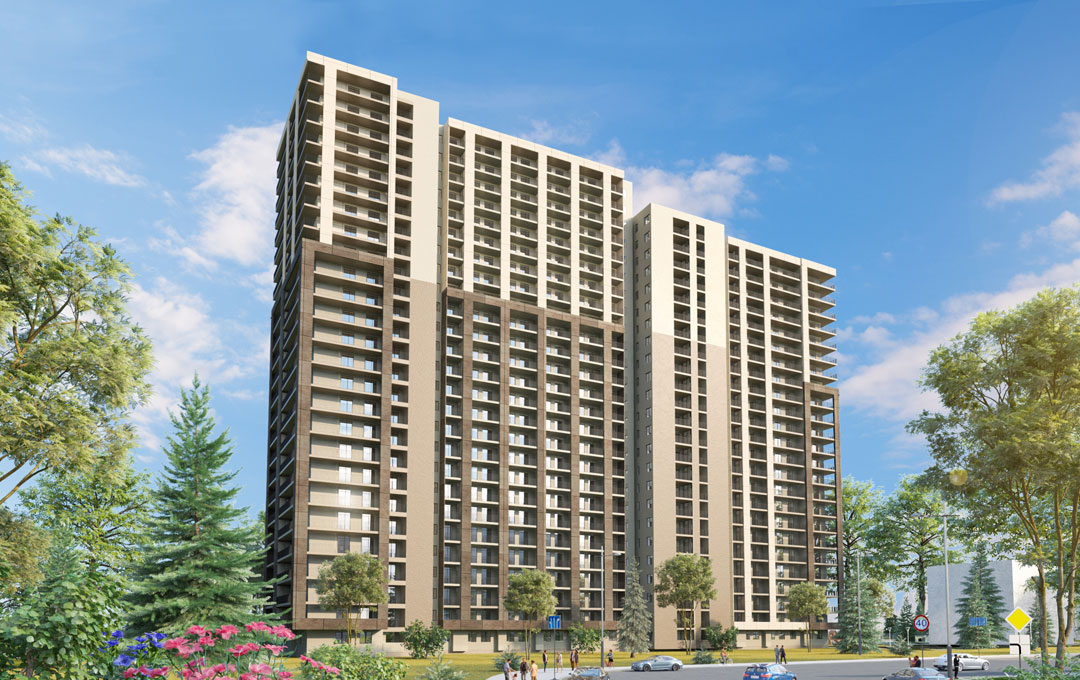 Architect of the project Tornike Kemoklidze shares more details about the project and its characteristics:
"Archi At Kikvidze Garden's new B building offers studio apartments as well as large apartments with 3 bedrooms, a living room, a kitchen, and a bathroom. All the construction blocks are placed in such a way as to maximize the insulation of the building. This means that all apartments in the building are exposed to the sun during the day, which is facilitated by the large distance between the buildings." - says Tornike.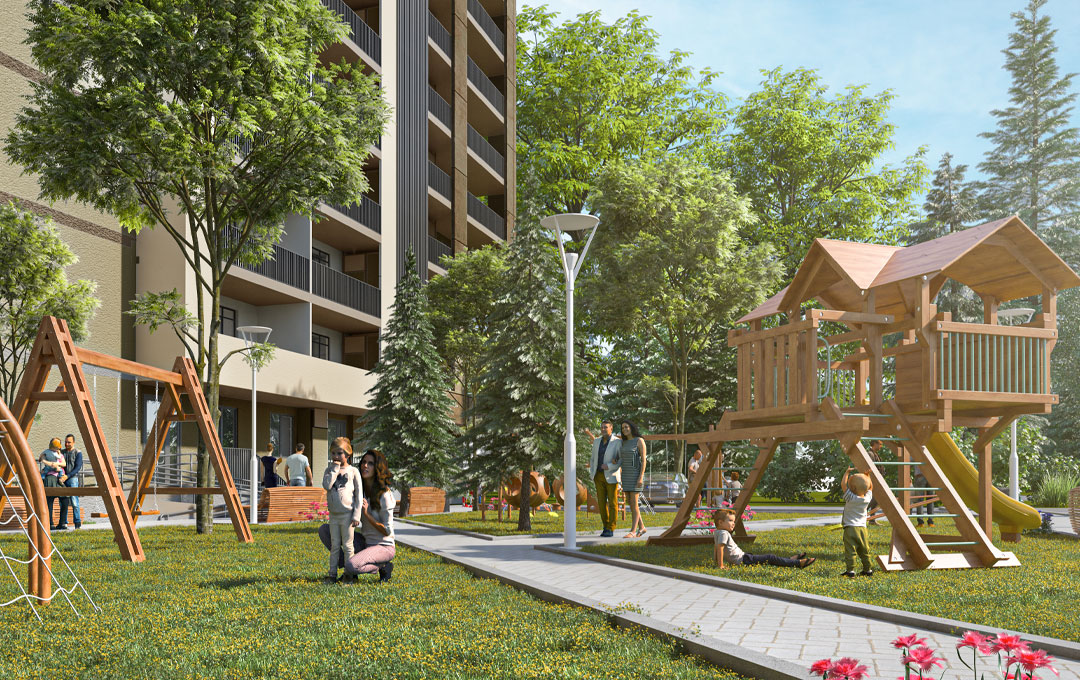 Archi At Kikvidze Garden B includes educational, sports, recreational, and entertainment infrastructure, as well as a residential area. There will be playgrounds and sports fields, a kindergarten, and open and closed parking lots in the area. In addition, for the comfort and safety of residents, the building is equipped with an electricity generator and a water tank to ensure a 24/7 water and electricity supply. The building will also incorporate commercial and office spaces.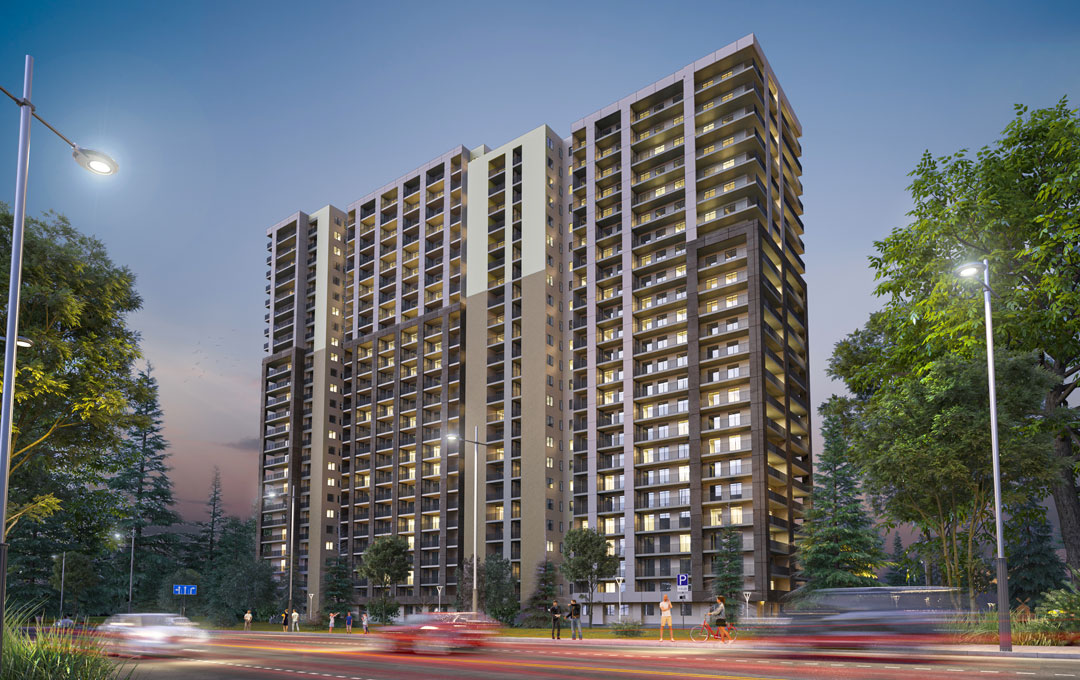 Archi At Kikvidze Garden B offers a wide selection of apartments. The project presents compact apartments tailored to the needs of young people, students, or newly created families, as well as comfortable and spacious apartments for large families. As for the minimum area of the apartment, the smallest apartment starts from 43.5 sq.m.
Archi At Kikvidze Garden B is built from the highest quality construction materials that have passed laboratory tests. For example, energy-efficient YTONG blocks are capable of maintaining temperature and reducing energy consumption by 40%. The HPL facade panels protect exterior walls, prevent moisture from entering the walls, and are quite solid and lightweight. Thanks to its structure, the HPL panel does not deform and is easily mounted on the facade of the building and, most importantly, is ventilated. It is also worth noting that the panels are resistant to weather changes such as rain, snow, humidity, sun, ultraviolet radiation, and dust."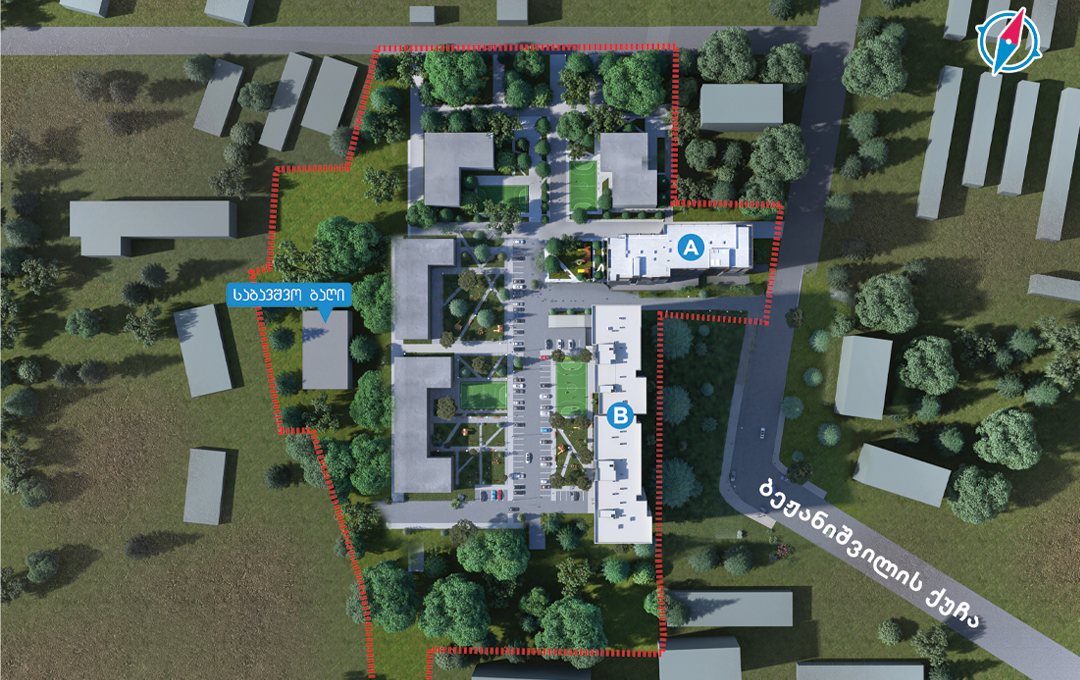 Archi At Kikvidze Garden B ensures all safety standards. The building complies with the fire safety regulations mandated by the 41st Ordinance of the Government of Georgia. It means that the building is equipped with systems that ensure the safety of residents.